Quick and easy installation, with a variety of selectable functions...
The ARA 600 Series of motorized actuators replaces the 60 Series of 24V motorized actuators mounted to ESBE 3 and 4-way rotary valves. The ARA Series have improved mounting and operating functions resulting in a simpler installation.
These direct-mounted motorized actuators are capable of mounting to the VRG styles of 3 and 4-way rotary valves. In addition, the ARA Series is backward compatible to the discontinued MG and G series of valves.
Available in 3-Point floating with or without an auxiliary switch and proportional, which cross over to the 60 Series actuators. However, there are additional varieties of motorized actuators to select from; a 2-point actuator to different run-time options. The variety of options provide flexibility in application selecting.
Features and benefits
Fewer parts and tools required for installation.
Increased stabilization between actuator and valve.
Backward compatible with ESBE MG and G series of 3 & 4-way rotary valves.
Reduced profile and size of motor actuator.
Easier mounting procedure.
Recommended for mixing and diverting applications.

Recommended for diverting applications & can also be wired as 3 Point.

Recommended for mixing and diverting applications. Supplied with internal wiring terminal, cable is included with ARA639 however is not wired to the ARA actuator. The ARA659 wire whip is wired to the ARA actuator.


Snow & Ice Melt - 1 Zone Regulated 
Automatic control of supply temperature regulated snow and ice melt systems with many advanced features.
Documents

| Type | Name | Language | Valid for | Updated | Download | File type |
| --- | --- | --- | --- | --- | --- | --- |
| Notification | ESBE 60 Series to ARA 600 Series Actuator Cross-over_VEKIB122 | English | United States | 18 Mar, 2010 | 386.2 KB | .pdf |
| Installation guide | ESBE ARA 600 2-Point Actuator Instructions_VIKIQ122 | English | United States | 08 Mar, 2010 | 1.4 MB | .pdf |
| Installation guide | ESBE ARA 600 3-Point Actuator Instructions_VIKIR122 | English | United States | 08 Mar, 2010 | 1.4 MB | .pdf |
| Installation guide | ESBE ARA 600 Proportional Actuator Instructions_VIKIS122 | English | United States | 08 Mar, 2010 | 1.4 MB | .pdf |
| Data sheet | ESBE ARA 600 Series Actuator Datasheet_VDKII202 | English | United States | 26 Sep, 2019 | 332.3 KB | .pdf |
| Catalog | Hydronic Specialties Catalog | English | Multiple | 21 Mar, 2017 | 2.0 MB | .pdf |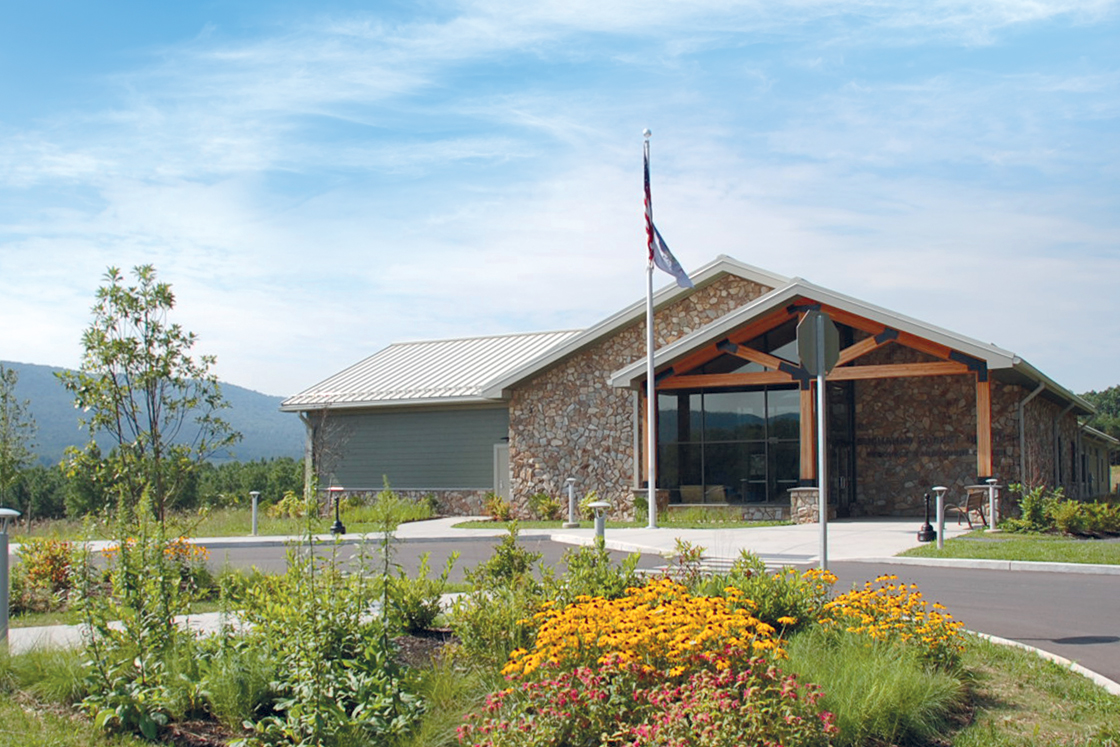 Engineering Tomorrow Builds Sustainable Heating System for Pennsylvania Forest Bureau
Department of Conservation and Natural Resources conscientiously chooses low-energy, high-comfort solutions to heat the new Resource Management Center in Pennsylvania's Buchanan State Forest district.
Discover how Danfoss ESBE valves and actuators efficiently controlled the hydronic heating system.
ESBE VRG Mixing Valves

The ESBE VRG series is a range of compact, low leakage brass valves. Available in either a 3-way or 4-way versions suitable in either mixing or diverting applications.

When assembled with the ARA600 or 90 Series motorized actuator, and wired to a controller, the VRG assembly provides regulating accuracy.

ESBE ARC/ARD Series High Torque Actuators

The ESBE ARC/ ARD series of high torque rotary, low voltage, motorized actuators provide a 90°operating range of rotation. Suitable for assembly to ESBE Type F series, 3 and 4-way valves that range from 2" to 6" in size and alternatively applied as damper actuators.

ESBE CRA Series Setpoint Controls

The ESBE CRA Series of setpoint controls includes a combined motorized actuator and constant flow temperature control with an adjustable temperature setting.

The easy to use CRA series includes an LCD backlit digital display and is available in two varieties; the CRA112 - for use with ESBE valves up to 2", and the CRA122 - for use with all sizes of ESBE valves.

ESBE 90 Series Actuators

The ESBE 90 Series of 24V electronic motorized actuators are direct mount to rotate ESBE 3 & 4-way rotary valves in hydronic heating and cooling applications. The 90 Series motorized actuator provides additional torque compared to the ARA series, and can be installed on all ESBE 3 & 4-way rotary valves, in sizes from ½" to 6". 90 Series linkage kits are also available capable of adapting the motorized actuator to Viessmann, Honeywell, Centra DR/ZR, Landis & Staefa and TA VTR styles of valves.
Technical Support
Find information on hydronic heating troubleshooting, including our top frequently asked questions, our video library, links to hydronic heating literature, a link to our newsletter, and more.