Reduce unwanted 3 am emergency calls
Danfoss is equipped to help you take proactive steps to make a positive impact on your work experiences. Don't wait for the inevitable motor failure and the following chaos that ensues.  
Stop issues before they start

Convert unplanned repair costs into CAPEX

Increase peace of mind
Associate yourself with success — not motor failures
5 steps to success
1. Know the life-cycle of your assets
Impress your boss
Replace outdated equipment before it halts operations and impacts customers. With DrivePro Site Assessment you receive a tailored service solution enabling you to convert maintenance expenses into capital expenses. Learn more about avoiding the unexpected
2. Respond early
Detect issues before they stop operations
With condition-based monitoring you can receive alerts when equipment strays from your established baseline. Respond to motor issues such as over heating before they cause your motors to short out. Learn more about staying informed
3. Be proactive
Maximize your system's potential
Take the guesswork out of your maintenance plan. With a structured maintenance program tailored to your needs, you can boost operational efficiency and reduce the effects of wear and tear. Learn more about maximizing efficiency and extending equipment life
4. Be prepared
Have spare parts on hand
In the event you do experience equipment failure, be sure you have spare parts on-hand to respond quickly to get things moving. Learn more about the importance of spare parts
5. Have a plan
Register below to start your plan
Partnering with experienced professionals with the right products and services can deliver a clear snapshot of your total assets, how to optimize them, avoid impending failures, and prepare for the otherwise unexpected. Talk to the professionals and see how you can associate yourself with success, not motor failures.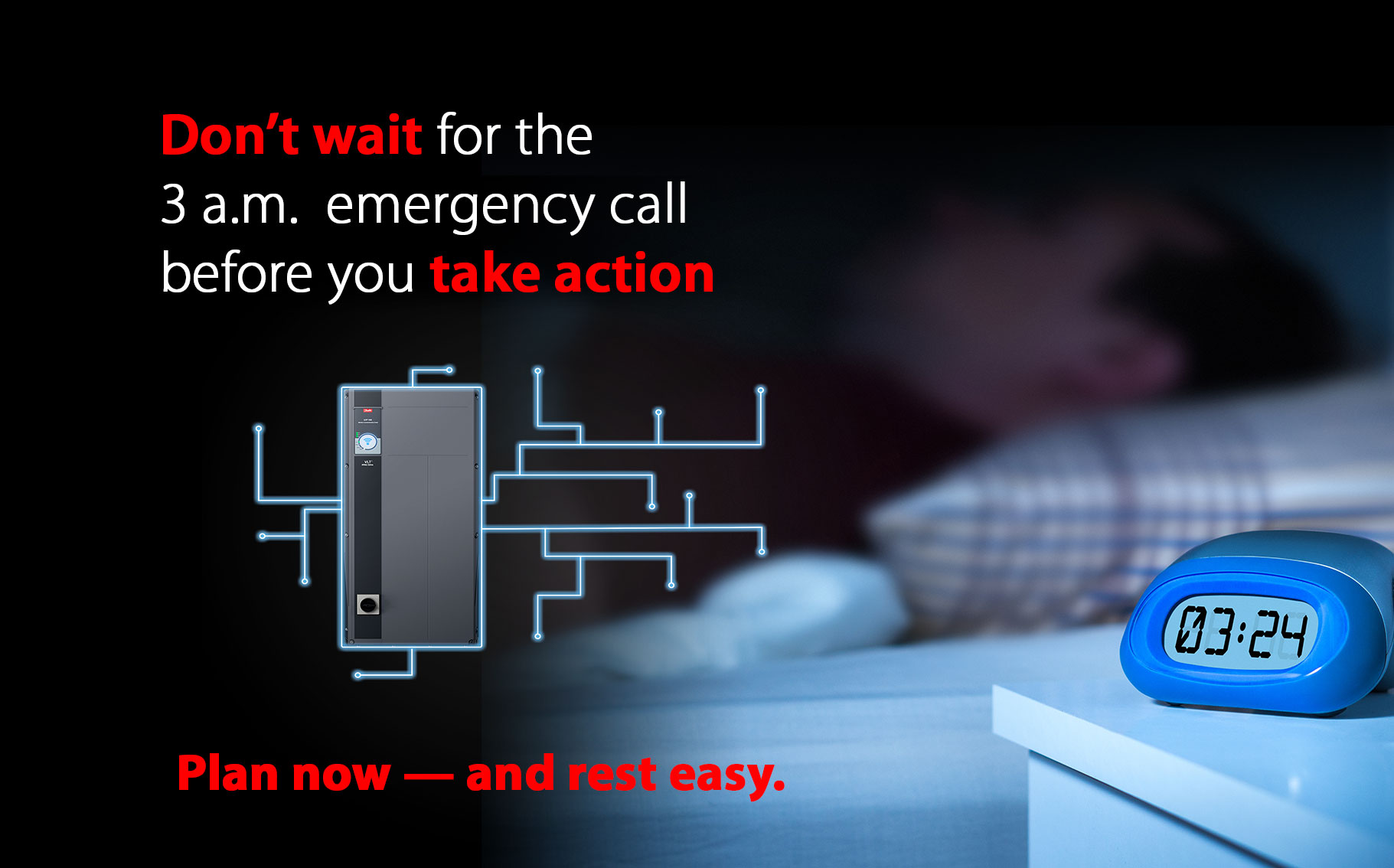 Action changes things
If your motor fails, are you ready to get your system running swiftly, or will your motor sit on the sidelines while you wait for replacement parts? Don't lose a customer because your operations came to a halt; intelligent AC Drives can provide insight into impending trouble to keep you in the game.  Read more about the positive impacts of being prepared for the inevitable.