Danfoss Drives in the Water industry

Dedicated
The VLT® AQUA Drive, with its broad power range, and built-in intelligence to handle water, wastewater, and irrigation applications, provides you with the most flexible and yet dedicated energy optimization available.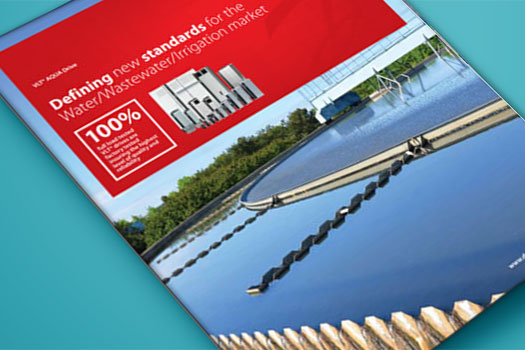 The brochure
Discover the benefits of utilizing the VFD with designed to maximize performance in all water, wastewater, and irrigation applications.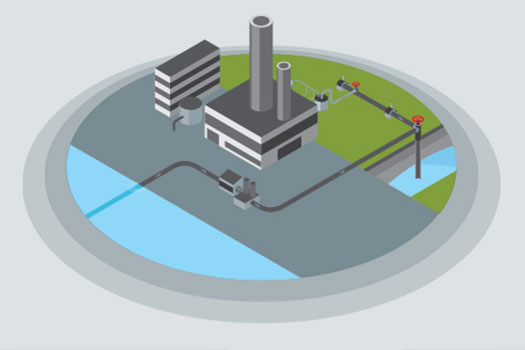 Reduce water and energy loss
Throughout the entire water cycle, pressure plays a key role in ensuring an efficient, reliable and sustainable water supply.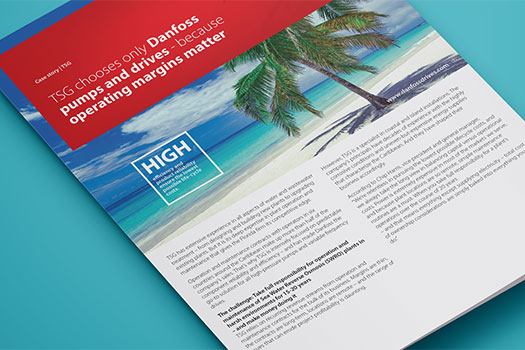 Redefine expectations
TSG is redefining the expectations for efficiency and reliability with Danfoss VLT® AQUA Drives. Read how the Florida firm took field failures down to 0.
Applications
Success stories
Hospital selects DrivePro® programs to keep costs down, maintain efficiency

As the largest regional medical center in San Joaquin County, St. Joseph's Medical Center in Stockton, Calif., has 359-beds, employs over 400 physicians and more than 2,400 employees. Operating the HVAC mechanical equipment for a facility this large is a huge energy-conservation challenge. That's why St. Joseph's made the decision to use variable frequency drives (VFDs) on HVAC pump and fan motors —a decision that continues to pay off today, thanks to an innovative upgrade plan using Danfoss VLT® Drives.

Engineering Tomorrow Drives University Pool Pump Efficiency

The recently enlarged Health and Wellness Center at Western Oregon University has also been recognized as one of the country's best-in-class facilities in terms of design and practices — earning LEED Gold certification. Because of its dual commitment to aquatics and sustainability, the Center jumped at the chance to dramatically cut the swimming pool's electricity consumption with two Danfoss VLT® AQUA Drives, which are specifically designed to meet the challenges of water applications.

Fast Growing Water Plant Quickly Shifts to VLT® AQUA Drive

The Benton/Washington Regional Public Water Authority (BWRPWA) operates as a wholesaler, providing up to 24 million gallons of drinking water per day to sixteen municipalities and other entities. To be a cost-effective water provider, the Authority operates pumps at varying speeds, night and day—which is why BWRPWA saw a lot of value in the Danfoss VLT® AQUA Drive, variable frequency drive.

Huge Water Savings from Food Processor's Deep Well

Food processing plants require a dependable source of water in large quantities for the washing and rinsing, steaming, cooking, and cooling of food, and during plant sanitation operations. That's why a large Midwest food processor wanted full control over its water supply by constructing a private water well on its own property. However, what looked like a simple solution was quite complex below the surface — as the well driller discovered when he embarked on the project.

Utility's Growth Fueled by VFD's

Management of water and wastewater is a major issue in the central highlands of Arizona, which gets only about 12 inches of precipitation a year. To handle growing water demands, the City devised a strategic water management plan that included creating a modern municipal water system with effective monitoring, control and pumping technology – a development made possible by Danfoss variable frequency drives (VFDs).
Related water products