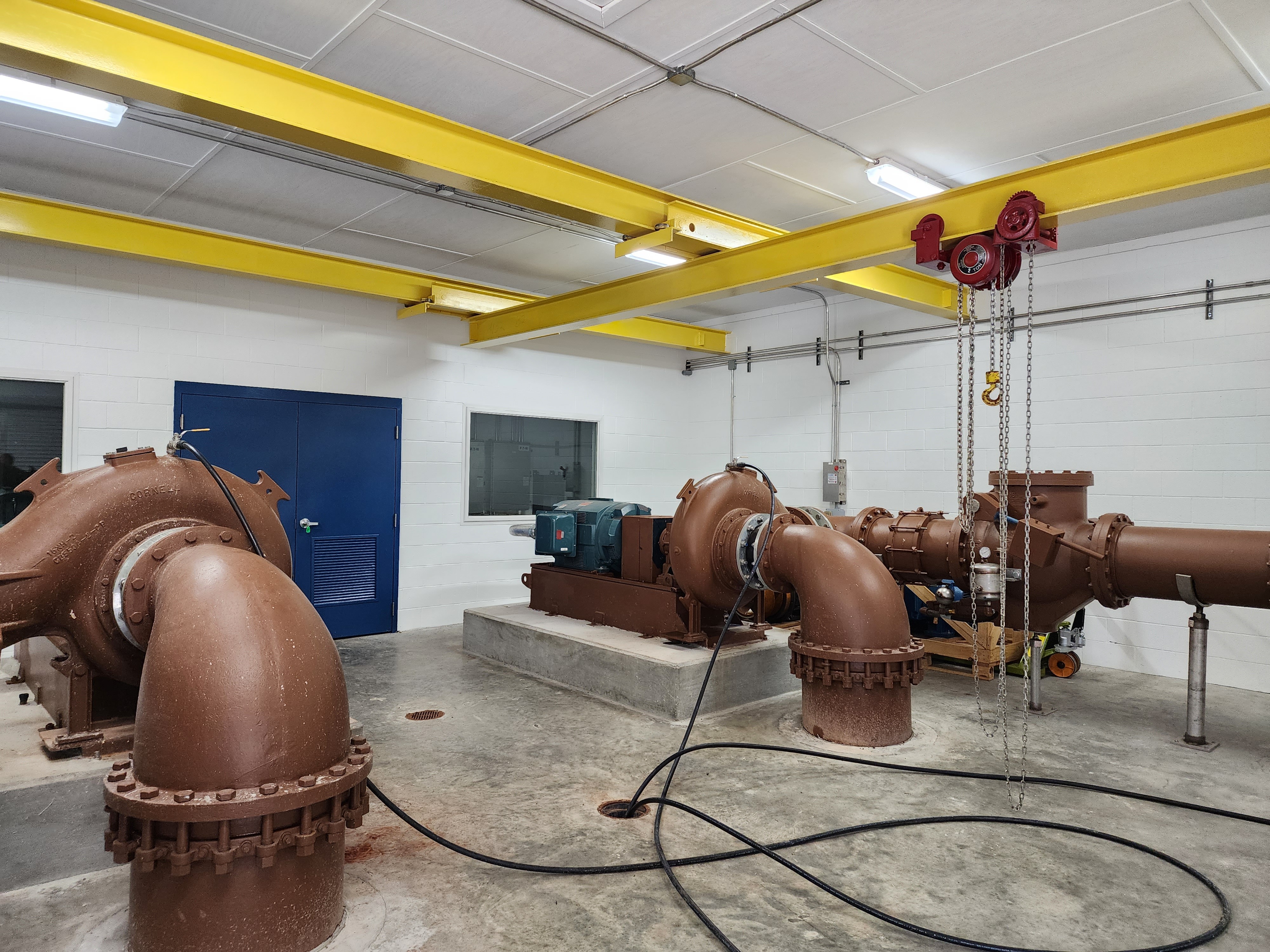 The Grand Strand Water and Sewer Authority in Myrtle Beach, South Carolina was struggling to keep up with demand at one of its main sewage pressure reducing stations. Myrtle Beach, a popular tourist destination, uses approximately 15 million gallons of water per day (MGD) or 5.5 billion gallons of water per year. The South Regional Pressure Reducing Station handles approximately 3 MGD and is controlled by suction pressure and a PID (proportional-integral-derivative) loop.  Its purpose is to reduce pressure on the south side of the sewer district to enable the other stations to pump more.
Because of the vast operating range of the pumps, many times they were not meeting the required scouring velocity to prevent clogging. As a result, they spent two to three hours twice a week cleaning the pumps, totaling about 300 personnel hours per year, at a cost of almost $8,000. And there was also the damage from extra wear and tear on the pumps.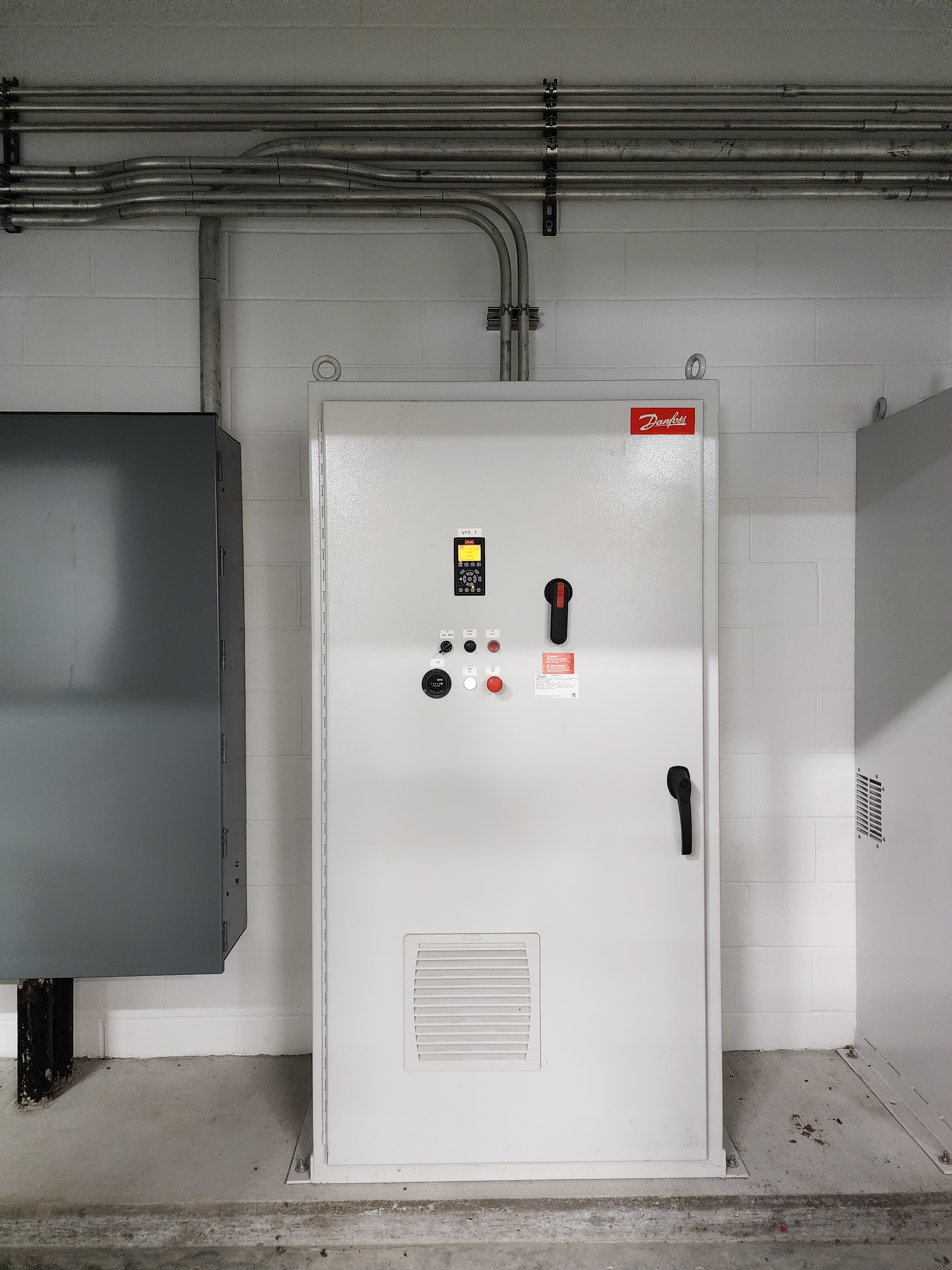 Deragging
Deragging, which removes clogs through an automated process, is a standard feature on all Danfoss FC 202 drives. The Danfoss VLT® AQUA Drive FC 202 utilizes both proactive and reactive deragging. In proactive deragging, the drive performs a programmable derag cycle on start, stop, and start/stop. In reactive deragging, the drive senses a deviation in the high and low power curve. When the deviation threshold is reached, a short time delay will occur to ensure that the change is sustained and not simply passing a larger object at that moment. The benefit is to reduce the potential for unnecessary deragging events.
Once that time (programmed by the user) has expired, the pump will enter deragging mode, in which the pump will stop and reverse to the minimum speed setting and then go forward again for a user-defined number of cycles. The debris is cleared, and the pump resumes normal operation before the pump has fully clogged and reduced the station output volume.  The deragging feature can be activated as a time-based function or via a digital input on the drive.
In addition to water and wastewater pumps, deragging can also be used with bar screens, augers, influent pumps, mixers, inline grinders and any situation in which clogging and jamming can cause downtime in operations. By utilizing this technology, users can prevent additional operating costs and damage to equipment due to jams and clogs.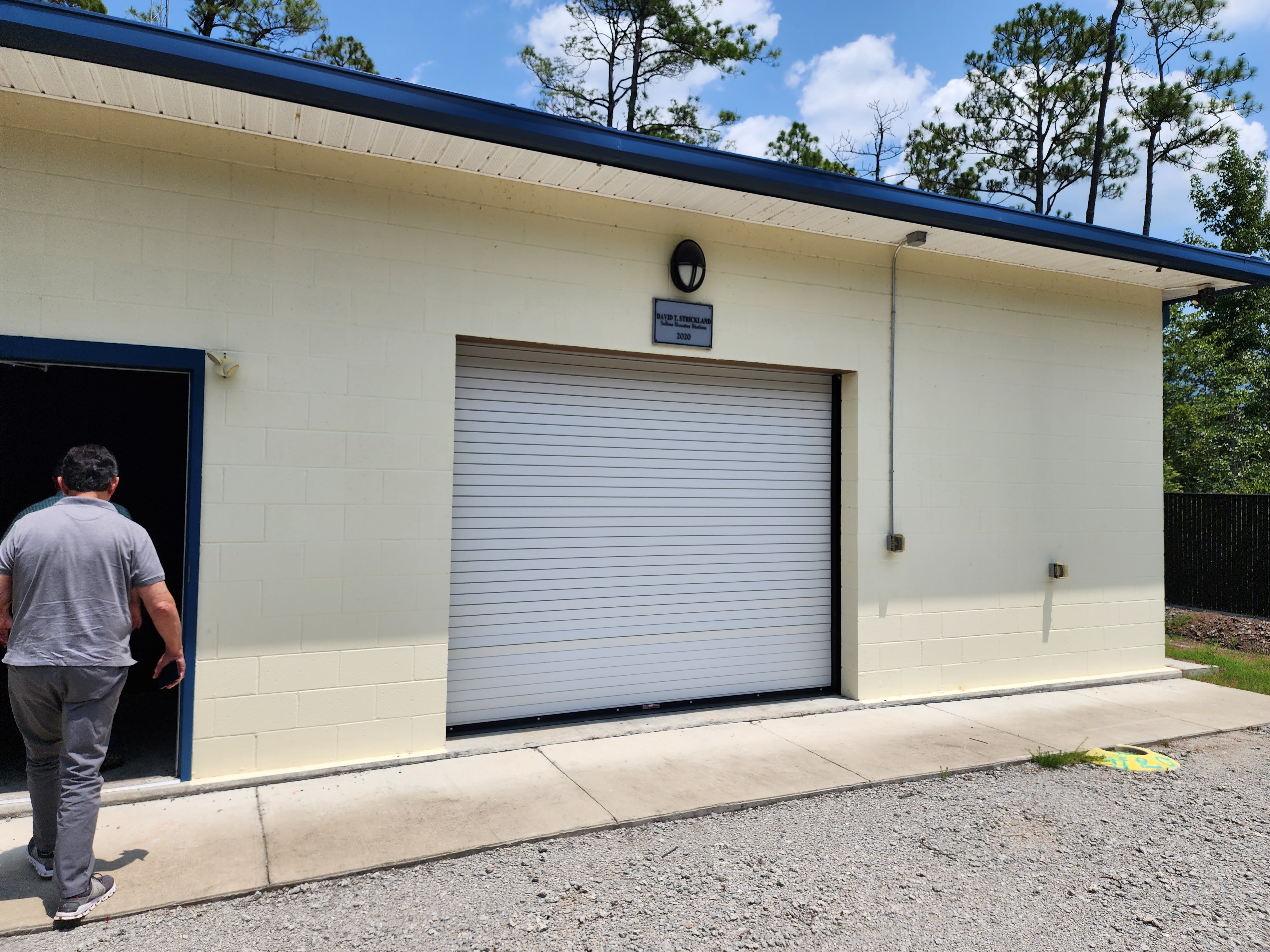 An Investment with Dividends
When Justin Collins, operational technology manager at the Authority, was made aware of this feature on the FC 202 drives, he was willing to try it to eliminate his clogging issues. Grand Strand Sewer Authority has 769 stations and is adding new ones on a regular basis, so clogging is a significant concern.
Since implementing deragging in May of 2021, the Authority has not needed to do any manual cleaning or unclogging. "We are only utilizing proactive deragging on the start cycle," Collins reported. This has freed up maintenance personnel to address other immediate needs and has made the workplace safer. "We do not have people putting their hands in places where they cannot see sharp objects that could hurt them," said Collins.
The VLT® AQUA Drive FC 202 has also greatly reduced downtime, the potential for sewage spills, and the wear and tear on the pumping equipment, thereby increasing the equipment's lifespan. The Authority is now using the drives at their smaller stations as well. Said Collins: "We have made the deragging feature part of our requirements on all VFDs in our system. Since it is a standard feature in the drives, we can activate it without adding costly components to the control system or drive panel. Not every drive manufacturer offers this as a standard feature of their drive."
"Pump clogs have become a major operational concern in the wastewater industry and millions of dollars a year are being spent to correct this issue," said John Davis, regional sales manager at Danfoss Drives. "This ranges from manually removing the rags, bar screens, grinders, specialized impellers and the use of deragging controls. Variable frequency drives with built-in deragging can offer a cost-effective solution with a quick return on investment. By implementing this feature, you can decrease labor costs, pump downtime, and equipment repair and replacement costs."