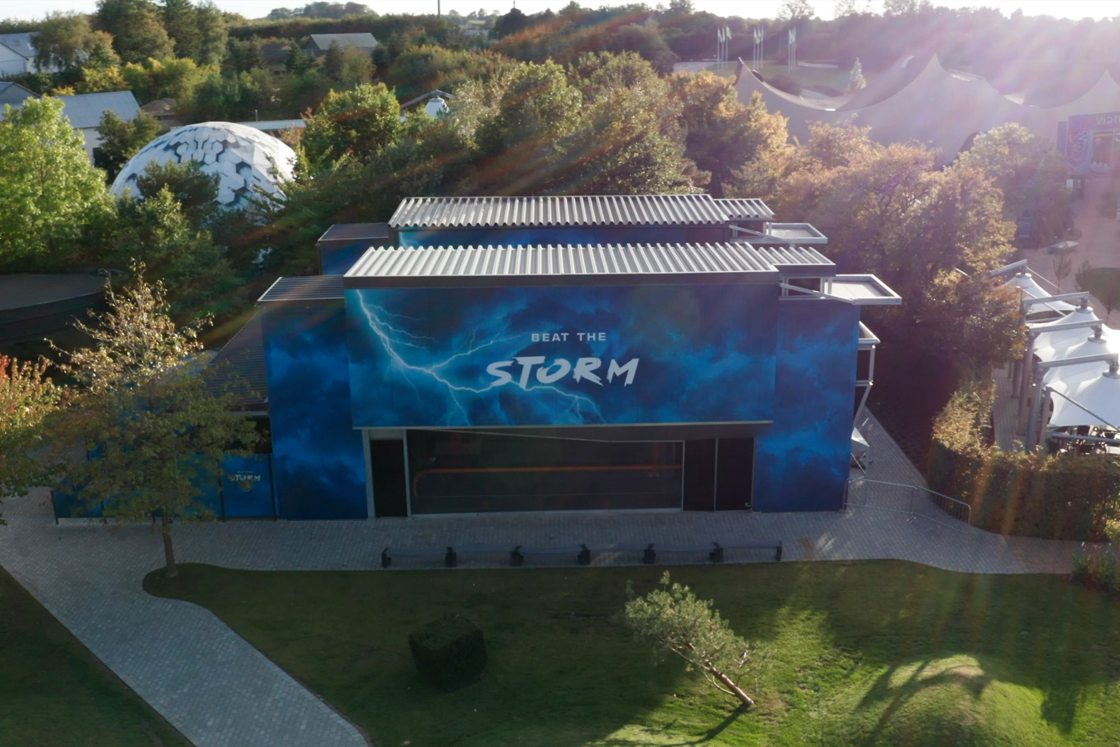 Cyclone force winds use 80% less energy
DENMARK: Luckily, it's not every day one experiences a tropical cyclone. However, Universe Science Park in southern Denmark has a simulator that makes it feel real for 140,000 guests thronging to the park annually. Since March 2022, Beat the Storm wind tunnel has been a star attraction at the park. In this simulator, guests experience wind speeds up to 130 km/h. Creating such forces consumes much more power than you would think. Therefore, the park technicians have maintained keen focus on optimizing energy efficiency.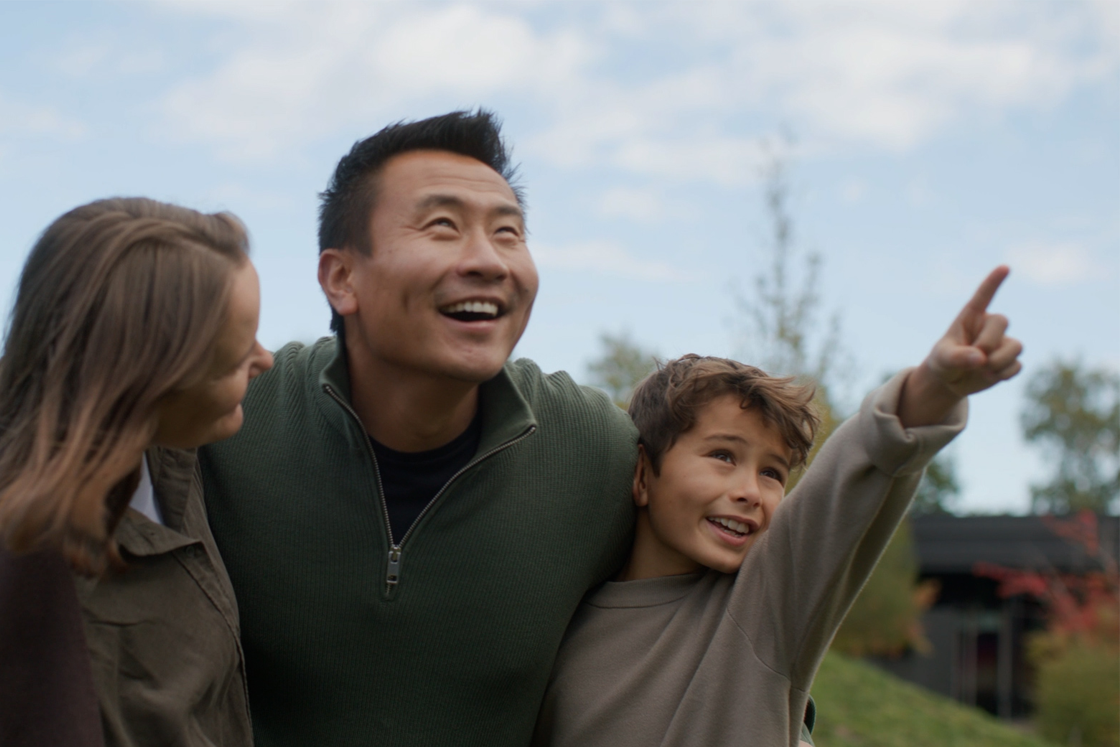 To bring the Beat the Storm attraction to life, the team at Universe Science Park aimed to emulate a category 1 cyclone in a wind tunnel 10 meters long. Category 1 is equivalent to a tropical cyclone, where high winds can cause boats to drag their moorings. It's a challenge for people to walk upright at these wind speeds, and some feel it is difficult to breathe.
Troels Nim Andersen, Project Manager at Universe Science Park, explains: "Beat the Storm is a high-speed attraction with a scientific focus. The experience is actually perfect for us as a science park. With this attraction — and all our attractions — we want to create more enthusiasm for science, technology, and entrepreneurship."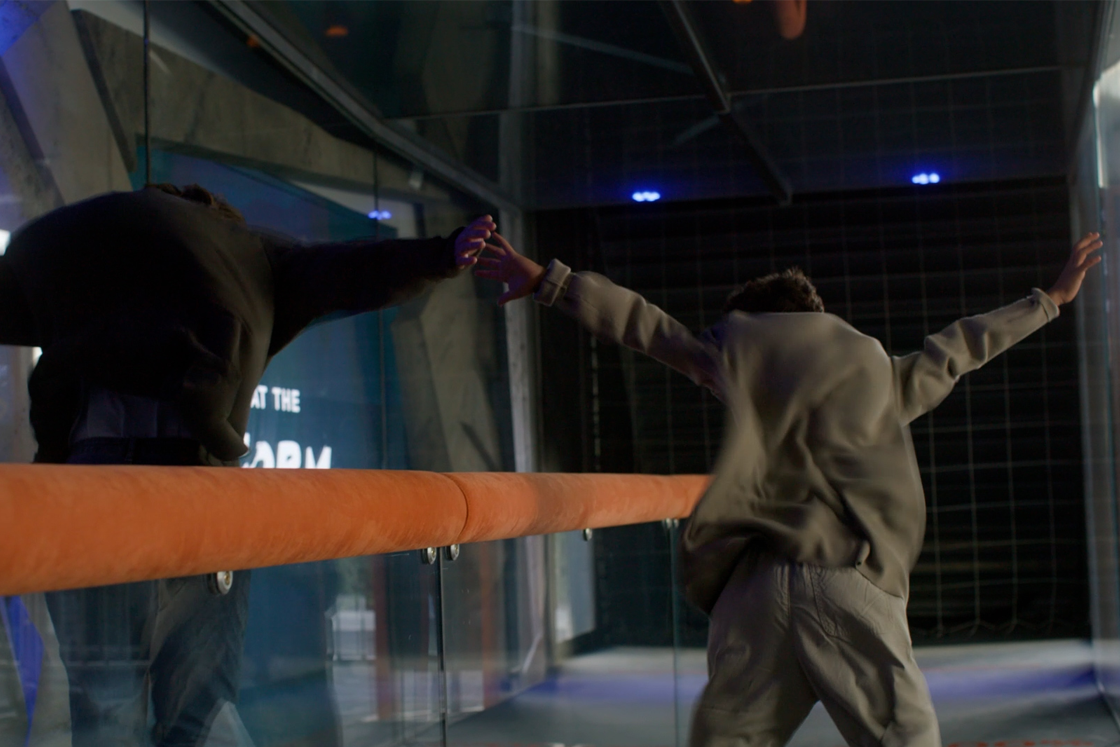 Challenge: Efficiency, harmonic mitigation, and maximum uptime
In developing the attraction, the science park faced three main challenges.
Firstly, optimizing energy efficiency was vital, to keep the electricity bill and CO2 emissions to a minimum.
Secondly, the park was committed to ensuring harmonics compliance. Troels Nim Andersen explains: "Normally, we don't have to deal with harmonic mitigation. However, for Beat the Storm, the power draw is huge. This attraction uses more power than any other part of the park. We built a transformer just to meet this need and made an agreement with the supply utility not to distort the supply. Therefore, we have a unique challenge to stabilize harmonics to fulfil our agreement and to protect our other equipment. For example, if harmonic mitigation is inadequate, we risk experiencing errors on our many information screens and credit card terminals."
Thirdly, the park needed to ensure reliable operation with maximum uptime. Maintenance access is difficult. Therefore, to save on maintenance time and cost, the park required dependable operation with long service intervals.  They expect the Beat the Storm attraction to run for 7 years before renovating it or using the space for something else.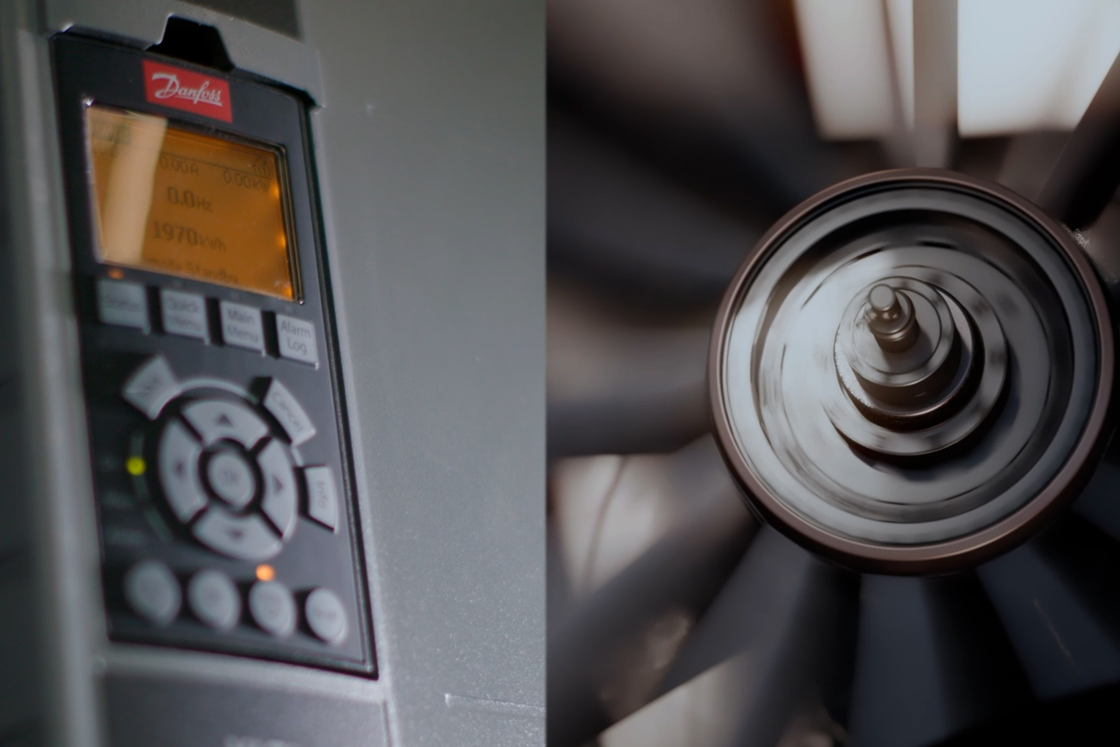 Solution: 80% less electricity consumed
The huge fan system installed to generate high wind speeds was equipped with 12 VLT® HVAC Drive FC 102 units for variable speed control of the fans. Each drive controls a motor rated 37 kW at 10% overload, effectively 45 kW load on the drive. This configuration ensures that the fans run exactly at the speed required, and no more, which reduces the electricity consumption by 80% compared to running direct-on-line. This in turn reduces CO2 emission by 80%.
Harmonic compliance is managed by a single Danfoss advanced active filter, which mitigates harmonics for all 12 drives.
"Danfoss expert Norbert Hanigovszki helped calculate the harmonic challenges with such large variable speed drives and provided guidance as to what size and setup we should run. He also helped us find the right transformer station too," explains Troels Andersen. By using the MyDrive® Harmonics calculation tool to optimize selection, Danfoss ensured the resulting system runs very economically and delivers high efficiency too.
The reliability requirement is optimized using the condition-based monitoring function built into each drive. Intelligent edge computing sets a baseline and analyses vibration data continuously. When the data — for example vibration level — falls outside the acceptable range, the drive raises an alert to warn staff of the irregularity. The early warning means staff and systems can react in time to mitigate wear, eliminating unscheduled stops.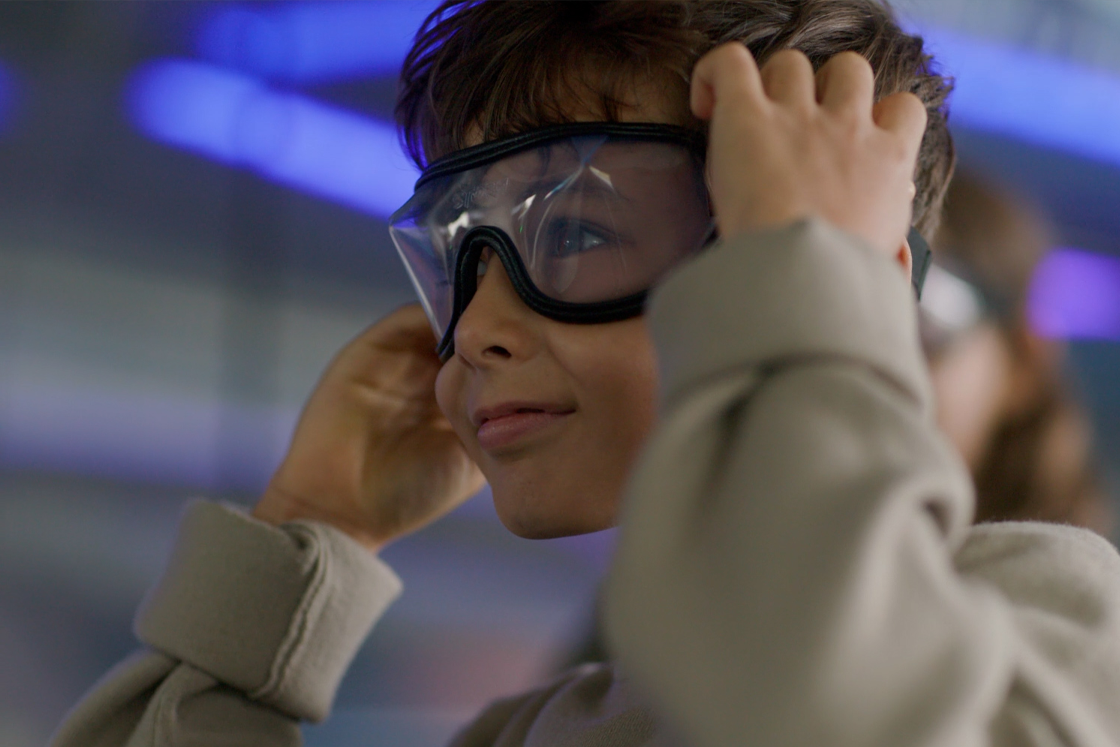 Outcome: Variable speed control means more children can join the fun
The air tunnel has run totally reliably for its first year and saved Universe many hours of maintenance work. Troels Nim Andersen concludes: "The integrated condition monitoring function helps us enormously with maintenance. These motors are physically very inaccessible and it's time-consuming to run a physical check of fan, motor, and cables. So, it's extremely valuable that instead of disassembling the motors to check them annually, we can now monitor them remotely for vibration and power draw. We can now act early to prevent critical faults arising. In effect, the CBM capability acts as an invisible safety net protecting the system from within."
The drives installed at Beat the Storm are more advanced than those normally installed in similar competing attractions, such as iFly. The intelligence built into the drives gives Universe the opportunity to fine-tune the wind tunnel to give guests a better experience. For example, noise is minimized. Universe expected to use 700 A current to reach full wind speed. However, thanks to the high optimization using variable speed control, in practice only 400 A current is required. Put another way, it means that if needed, the tunnel could perform beyond its specifications to reach wind speeds of 165 km/h without using more power than originally specified. 
"We discovered that the variable speed control by the VLT® drives give us more flexibility to adjust the wind speed in the tunnel than we had expected. This means we are now able to open the wind tunnel up for more guests. Previously the minimum height limit was 135 cm, but after testing various configurations, now we can invite more children inside, down to 120 cm tall."
Three speeds are programmed into the Beat the Storm attraction, and the operator can now select the correct speed to suit the size of guest. Today, even more children can have fun beating the storm, while reducing CO2 emission at the same time.
Explore the products
VLT® HVAC Drive FC 102
This tough and savvy drive enhances pump and fan applications in building management systems, and runs outdoors in most climates.
Related cases