DENMARK: Two district cooling centrals in Copenhagen use seawater from Copenhagen Harbor for their cooling systems. For seven years, VLT® drives controlling pumps and compressors have proven their worth, ensuring high efficiency and impressive security of supply.
Discover how VLT® drives enhance security of supply in seawater-based district cooling
Comfort, process cooling, and freezers
In chilly northern Europe, the need for cooling systems is not obvious to all. Nonetheless there is a demand for cooling even in the frosty wintertime. The Greater Copenhagen Utility (HOFOR) operates the seawater-based district cooling, which serves a wide variety of commercial customers. Business developer at HOFOR District Cooling, Admir Omeragic explains that 50% of his customers use district cooling for comfort cooling, 40% are using it for process cooling and 10% for freezing facilities. This means that around half of the district cooling capacity is used to maintain a comfortable indoor climate in offices, shops and other places where many people share facilities. The 40% used for process cooling applies to server rooms, processing facilities or hospital equipment.
How seawater cools the city

The two district cooling centrals have a combined capacity of around 65 MW. During the winter, when seawater temperature is below 5.2 °C, the system pumps sea water through a heat exchanger and the treated water on the output is sent out to customers as free cooling. During the warmer months of the year, the passive seawater cooling is combined with active compressor cooling. HOFOR pumps 6 °C cooling water out to the end users and 6 °C water is returned.
Customers save money, space and hassle
District cooling customers in Copenhagen enjoy multiple benefits – it costs less, it takes up less space and it makes no noise. "We are getting a lot of feedback from customers who are so happy to have got rid of their noisy roof-top chillers. And customers who have replaced their old air-conditioning facility with the much smaller receiver setup can now put the freed-up space to better use," says Admir Omeragic.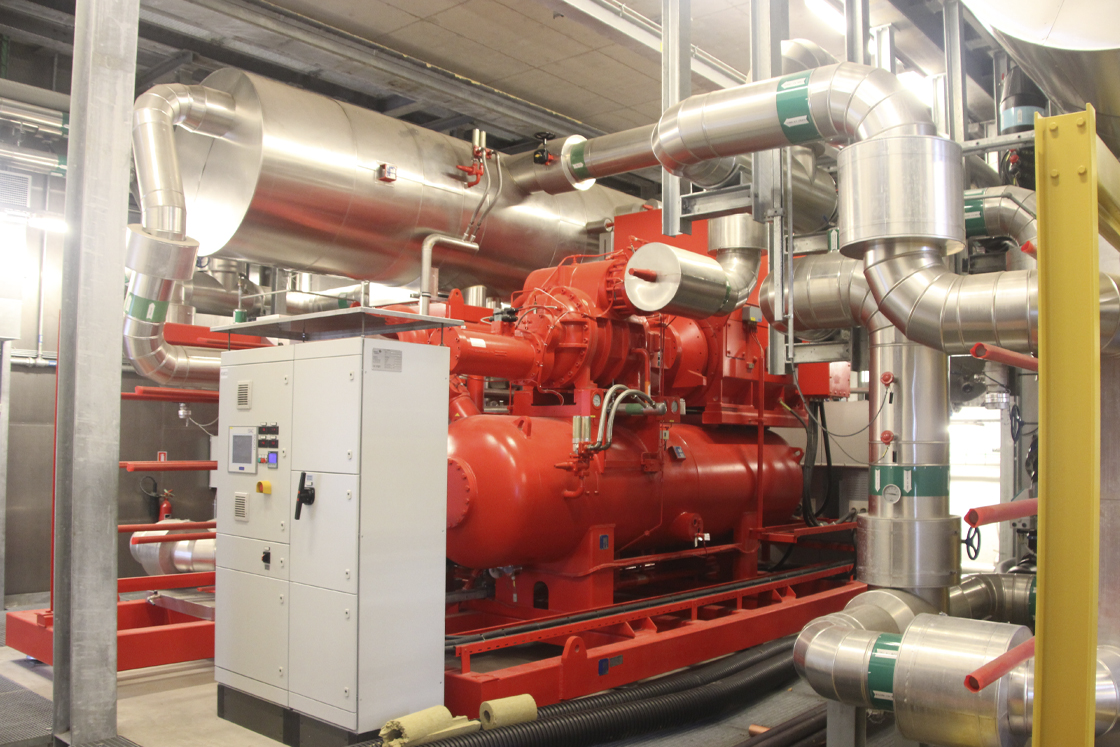 Emission reduction
The large numbers of VLT® drives employed to control the pumps and compressors in the district cooling plant contribute to reducing CO2 emissions by more than 3000 t per year.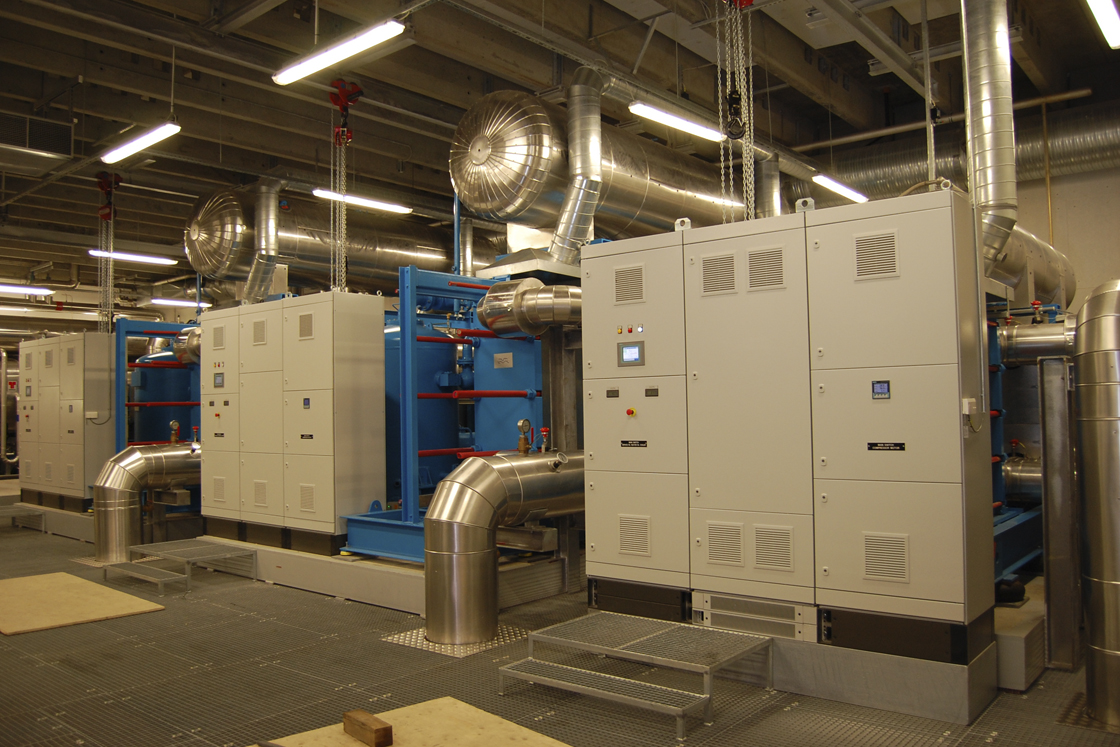 Drives regulate pumps and compressors
An important contributor to the high efficiency of the district cooling system is the choice of high-power VLT® drives to adjust the flow of all the main pumps to meet the changing cooling need.
The refrigeration compressor capacity is speed- controlled with high-power VLT® drives and the HVAC system in the building uses some smaller Danfoss drives.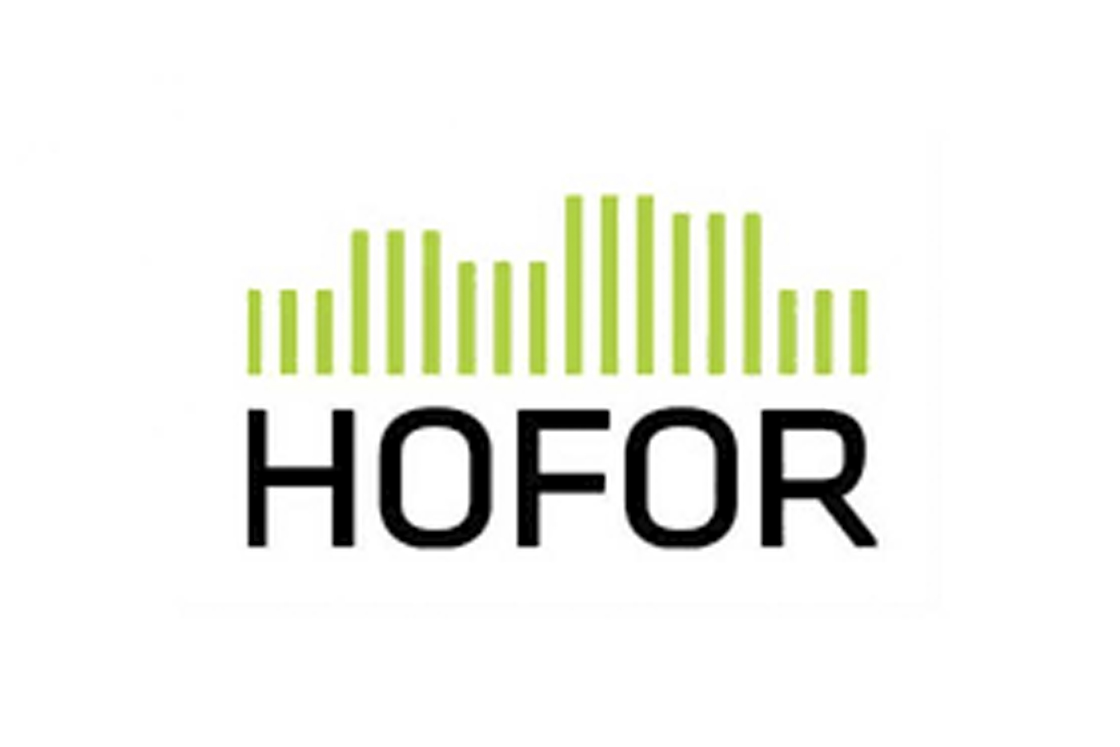 Why HOFOR prefers Danfoss
Contributing to high energy efficiency in HOFOR's district cooling facilities, VLT® drives also ensure an impressively high security of supply of 9.9803%.
"Right from the beginning we chose to go with quality products from Danfoss in our facilities and we have never regretted that. It was easier for us to get an overview over the specifications and, on all parameters, such as maintenance, standards, efficiency and running costs, they have turned out to be optimal. We have had no problems whatsoever, even during this extremely hot summer we've just had, where everything has been running at full power, everything has worked perfectly," says Admir Omeragic.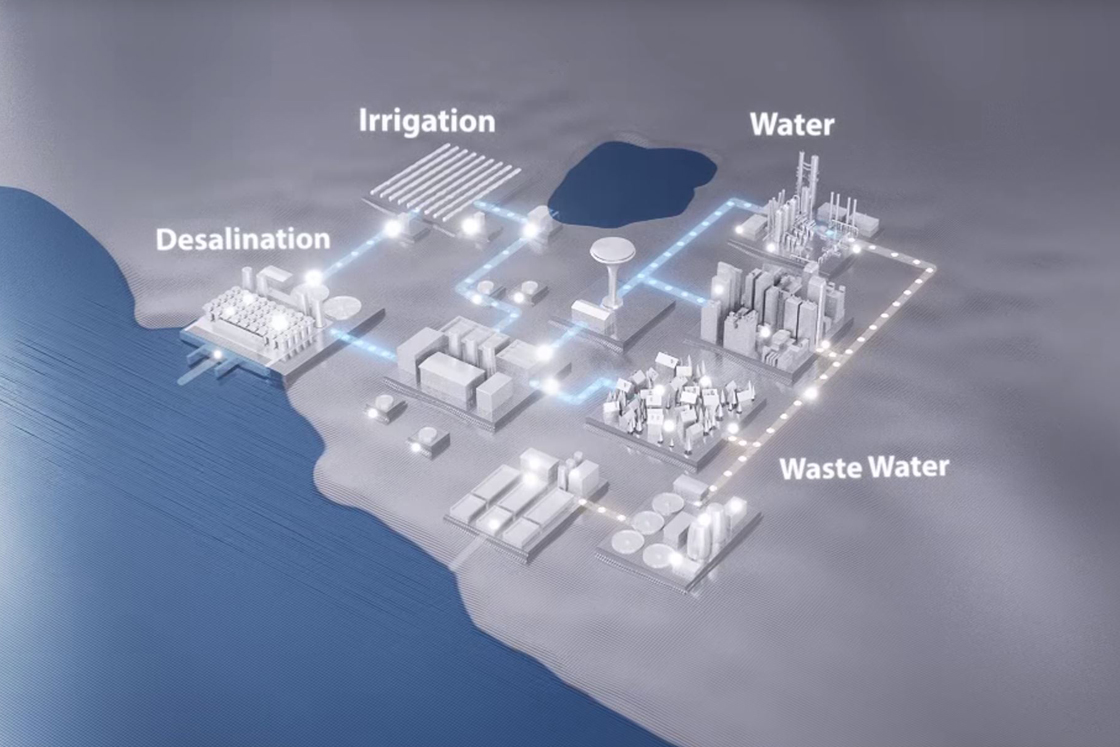 VLT® AQUA Drive FC 202
FC 202 drives and controls all types of pumps and comes equipped with a cascade controller. Optimized for water and wastewater applications.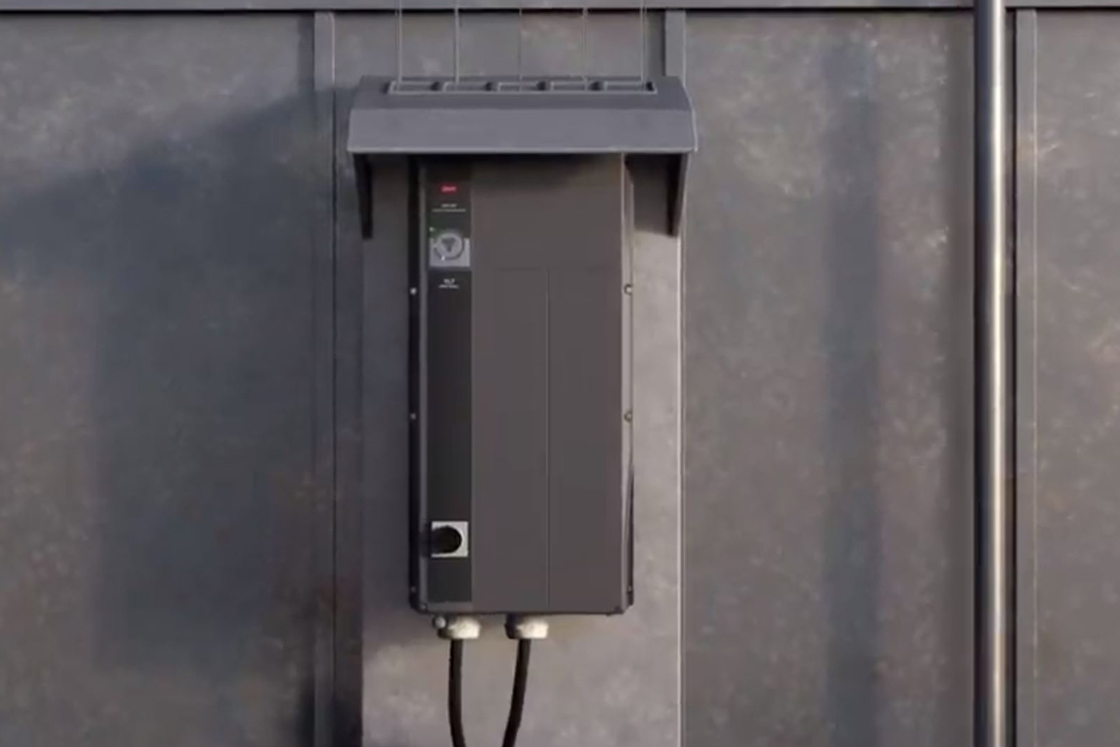 VLT® HVAC Drive FC 102
This tough and savvy FC 102 drive enhances pump and fan applications in building management systems and runs outdoors in most climates.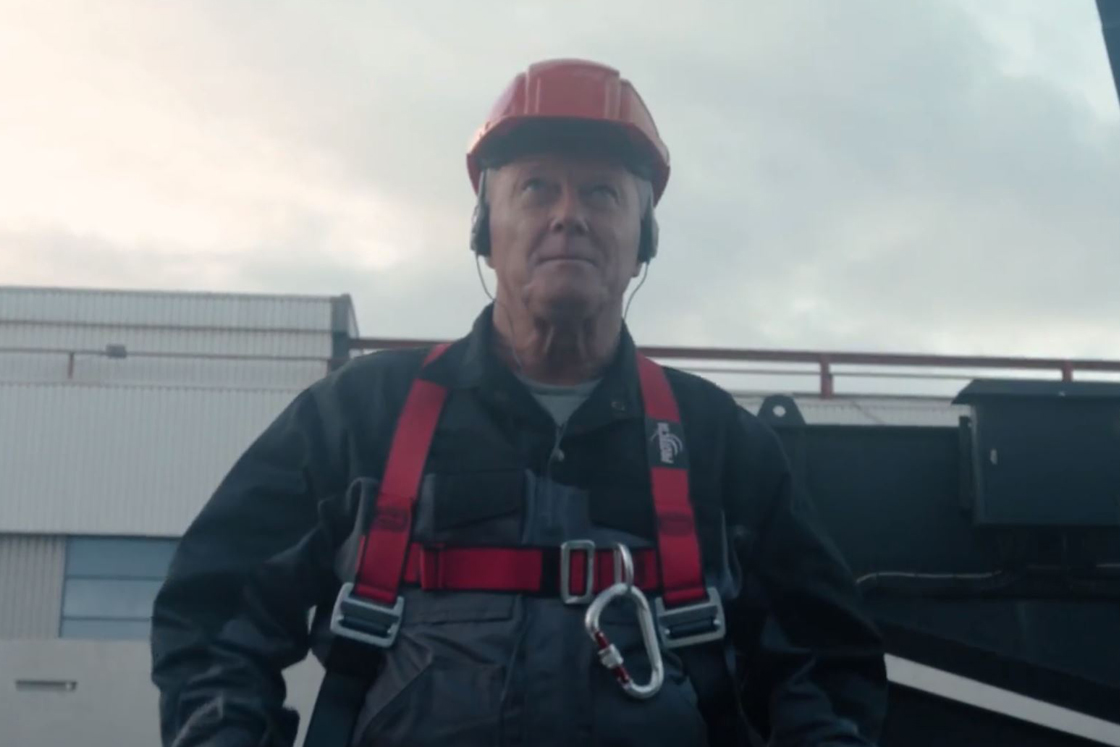 VLT® AutomationDrive FC 302
Designed for variable speed control of all electric motors, this drive comes in standard and advanced high dynamic versions.
District heating and cooling case studies