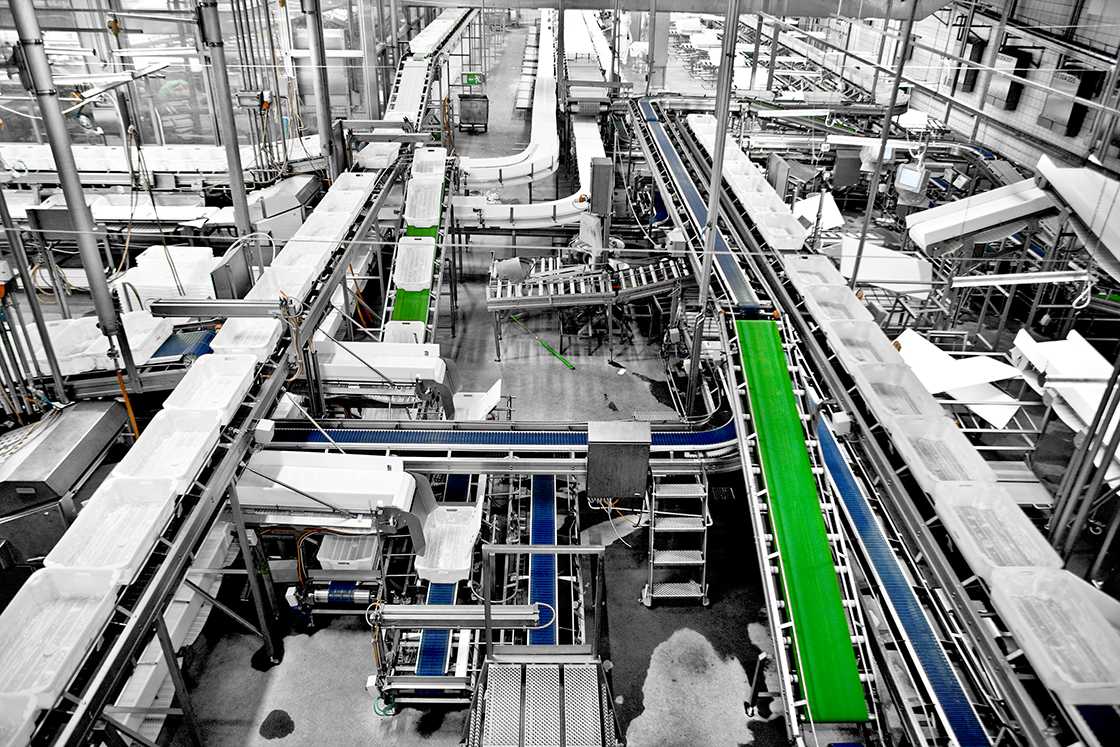 The world's most advanced slaughterhouse in Horsens, Denmark, processes more than 20,000 pig carcasses daily, demanding high performance of all machinery. Danish Crown has approximately 1,000 VLT® drives installed throughout the plant, controlling everything from simple conveyor belts to more advanced applications.
One of the most advanced applications is an "organ extractor." The organ extractor has given rise to sizable challenges in recent years. Its closed-loop servo control system experienced motor replacement up to 37 times annually due to wear and tear in the harsh environment.
To alleviate this extreme wear, the organ extractor control was upgraded to VLT AutomationDrive FC 302 with Integrated Motion Controller. The new system is consistently reliable and no motor replacements have been required at all since commissioning the system in 2016, saving Danish Crown 30,000 EUR annually in motor replacement alone.
Furthermore, the Integrated Motion Controller plays an important role in improving organ extractor performance, as it provides precise positioning which ensures that each carcass is optimally cut up. Danfoss' solution provides open-loop positioning with a PM motor that allows for very precise positioning, with no need for encoder/resolver feedback.