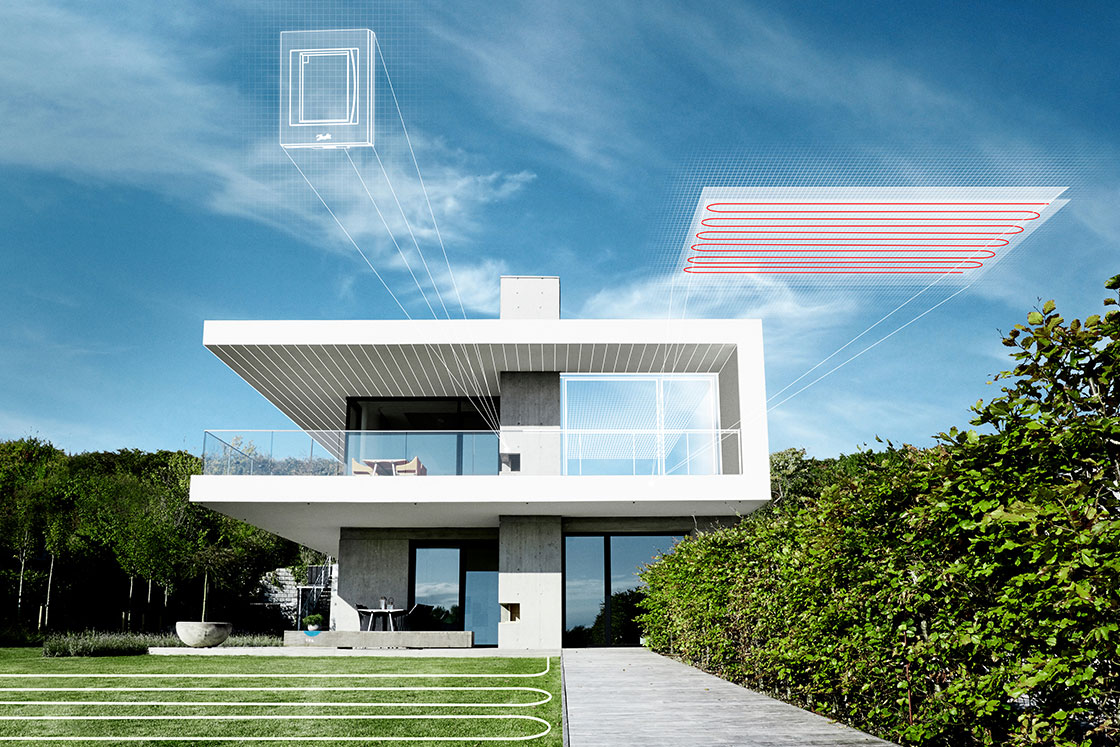 Across the world, demands on new homes are rising. So, when a family of four in Aarhus, Denmark, built their dream home, they expected a whole new level of comfort and control.
The family wanted to create a home where everything is interconnected – from furnishing to energy systems. To meet their expectations, they chose Danfoss One®: An intelligent home solution which makes heating and ventilation systems communicate together and automatically adjusts to the needs of the homeowners, ensuring optimal comfort, air quality and temperature at all times, while keeping energy bills to an absolute minimum.
The solution is controlled by the Danfoss Link™ Central Controller system. This intuitive system ensures perfect temperature control and stability in the house, because it adjusts automatically to the family's energy usage pattern. The heat pump, for example, only starts heating when it receives signal from the under-floor heating system. Moreover, the system automatically regulates the quantity of fresh air, or lowers the temperature depending on the time of day or the season of the year. 
The family has not yet lived in their new home for a full year, but the members point to several advantages of the intelligent home solution: They never have to worry about the indoor climate. There's never too cold or too hot, and energy efficiency is optimal. 
"We wanted to have state-of-the-art energy control systems to prepare our home for the future – and that's what we have now," they point out.
 
Danfoss One® in short:
Danfoss One® is the central part of a system which efficiently integrates the floor heating, ventilation and heat pump in houses. Optimal energy optimization is obtained through electronic and wireless communication between the components. Everything is controlled centrally using the Danfoss Link™ Central Controller, which leads to perfect temperature control and stability.
More About: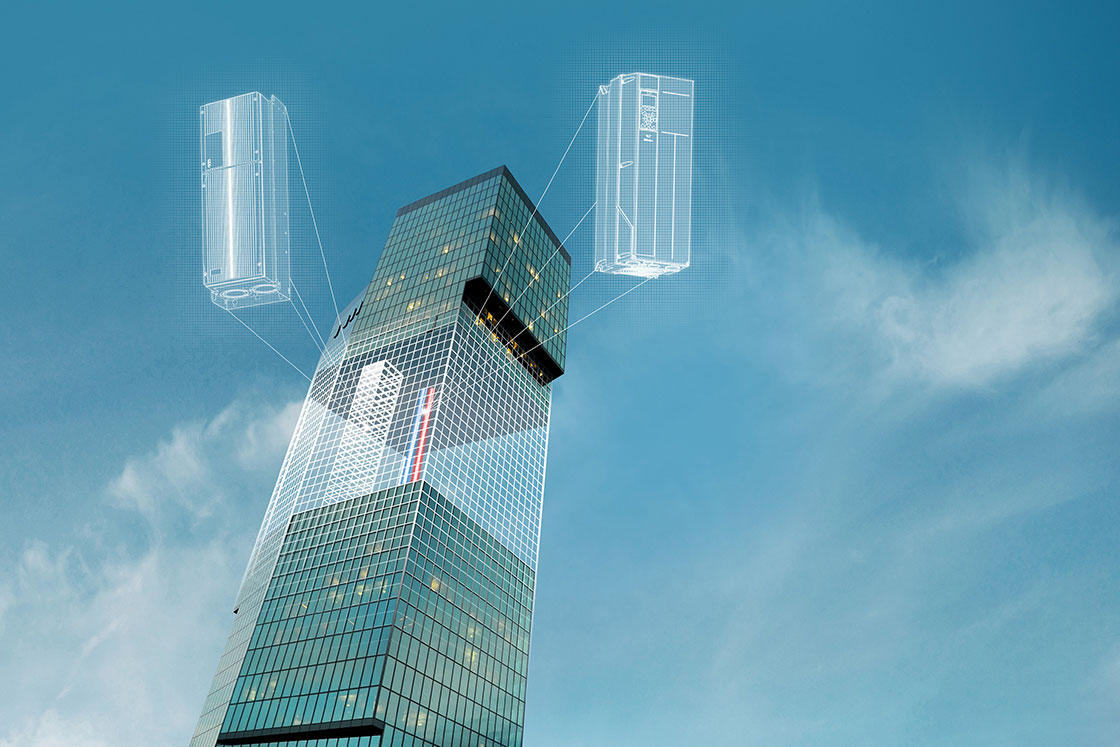 Engineering the world of Tomorrow
Danfoss engineers advanced technologies that enable us to build a better, smarter and more efficient tomorrow. In the world's growing cities, we ensure the supply of fresh food and optimal comfort in our homes and offices, while meeting the need for energy efficient infrastructure, connected systems and integrated renewable energy.
Our solutions are used in areas such as refrigeration, air conditioning, heating, motor control and mobile machinery.
Our innovative engineering dates back to 1933 and today Danfoss holds market-leading positions, employing more than 26,000 and serving customers in more than 100 countries. We are privately held by the founding family.