Autonomous farming: one of the first self-driving machines in the specialty crop industry is proving itself among a select group of California farmers – with promising results. Danfoss supplies the digital brain making it possible.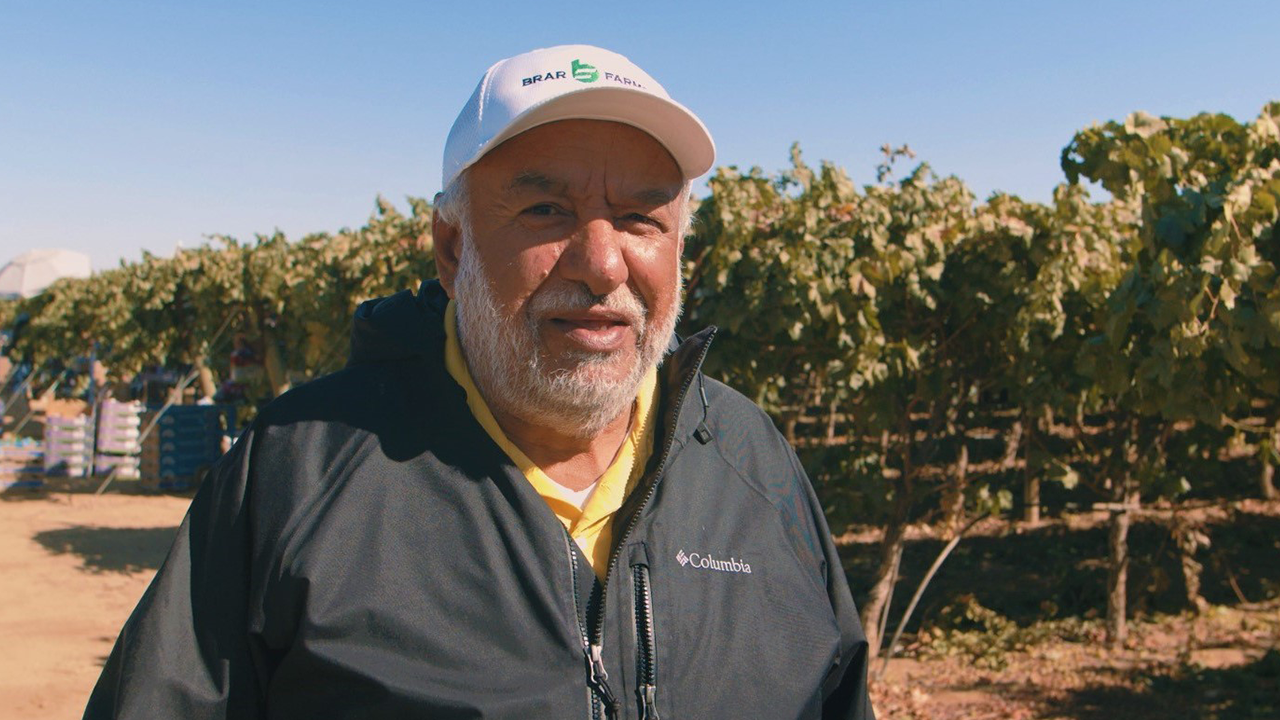 Slowly, silently, efficiently. The self-driving – or autonomous – grape cart does not necessarily attract much attention as it drives through the rows at Parminder Brar's 900 acre family farm in Kern County, California. But it has a big effect.
Parminder has volunteered to test the cart at his table grape farm this harvesting season. And his verdict is clear: the cart not only makes the workday for his seasonal employees a lot easier. It also drives up productivity.
With the cart between the rows, more human hands can focus on picking. They simply fill up the autonomous cart with boxes full of ripe table grapes as it passes.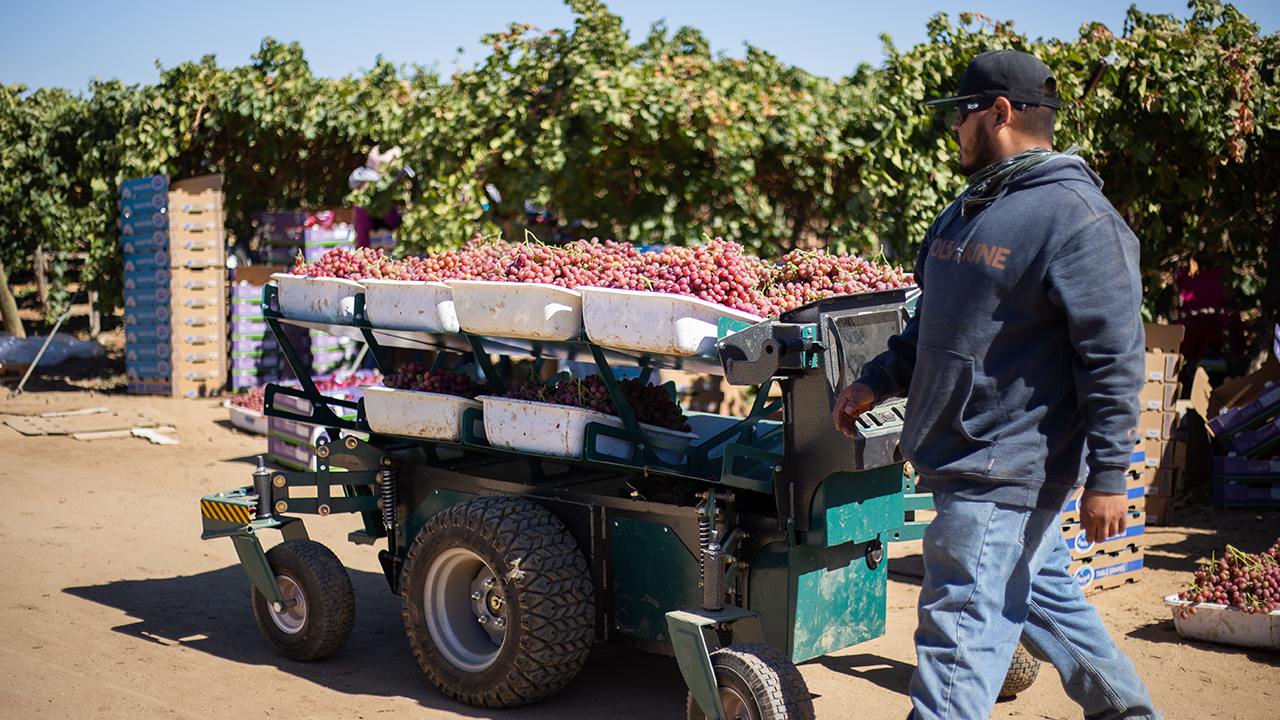 Goodbye bumpy ride
This marks a big difference compared to the traditional method. Here, a member of each picking crew collects the grapes in a wheelbarrow which he or she manually pushes through the rows.
"The rows are 100 meters long. Pushing the wheelbarrow is a dusty, sweaty job eating up a lot of time which this cart enables us to spend picking grapes instead. We have six picking crews working in teams. If we had three or four carts for each crew, we would get a huge productivity boost," says Parminder Brar adding that the carts seem robust and reliable easily navigating around any obstacles.
The carts, brand-named Gopher IQ, fulfill California startup Vinergy's goal: to increase profitability for farmers of hand-picked specialty crops – table grapes, blueberries, peppers, and others – with new, rechargeable electric machines.
The company was founded in 2019 launching a semi-automatic version of the cart the same year.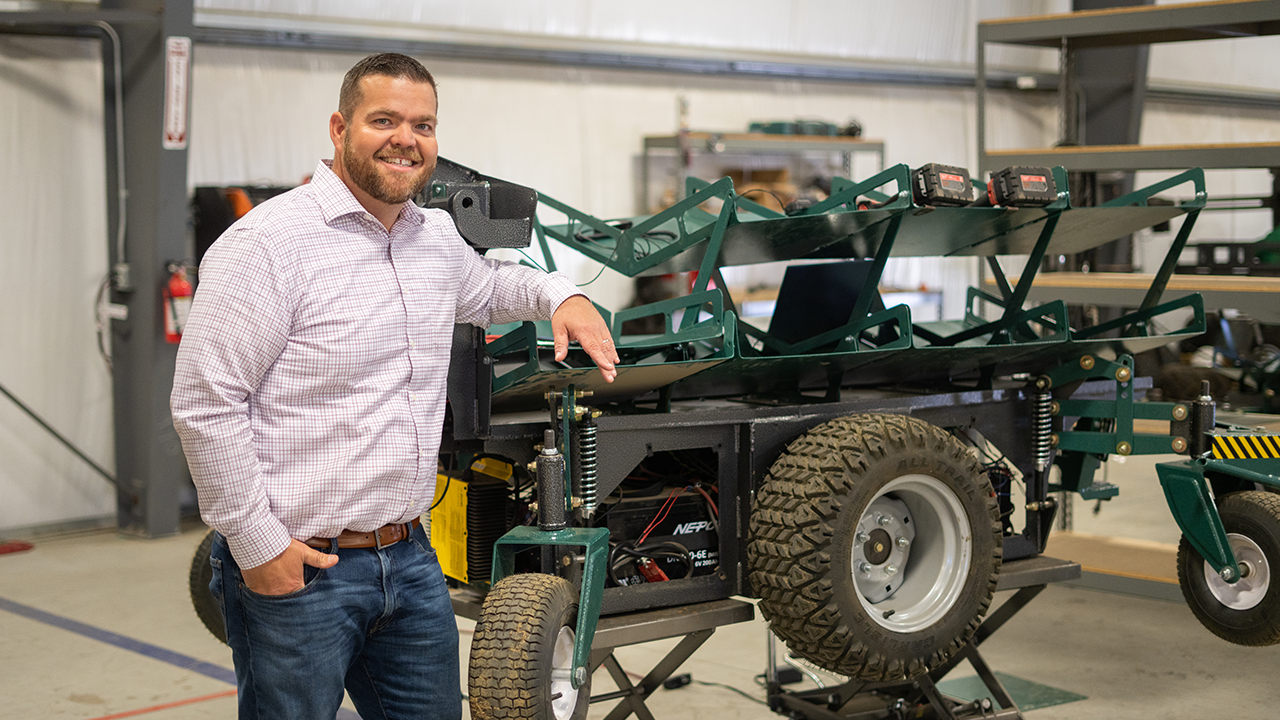 One of the first ever
And now they are about to hit the market with the self-driving version – one of the first ever autonomous vehicles in the specialty farming market.
Justin Meng, President and CEO at Vinergy, says:
"I am extremely proud. With our Gopher IQ cart, we can improve productivity for an average picking crew as much as 30 percent. This translates into real savings for the farmer. It also frees up available hands. And this is key right now as farmers across the US wrestle with labor shortages and rising wages."
The plan is for the carts to be available on a rental basis for a monthly fee that includes service. Vinergy aims to have the first 60 to 75 carts available next harvesting season and to ramp up from there.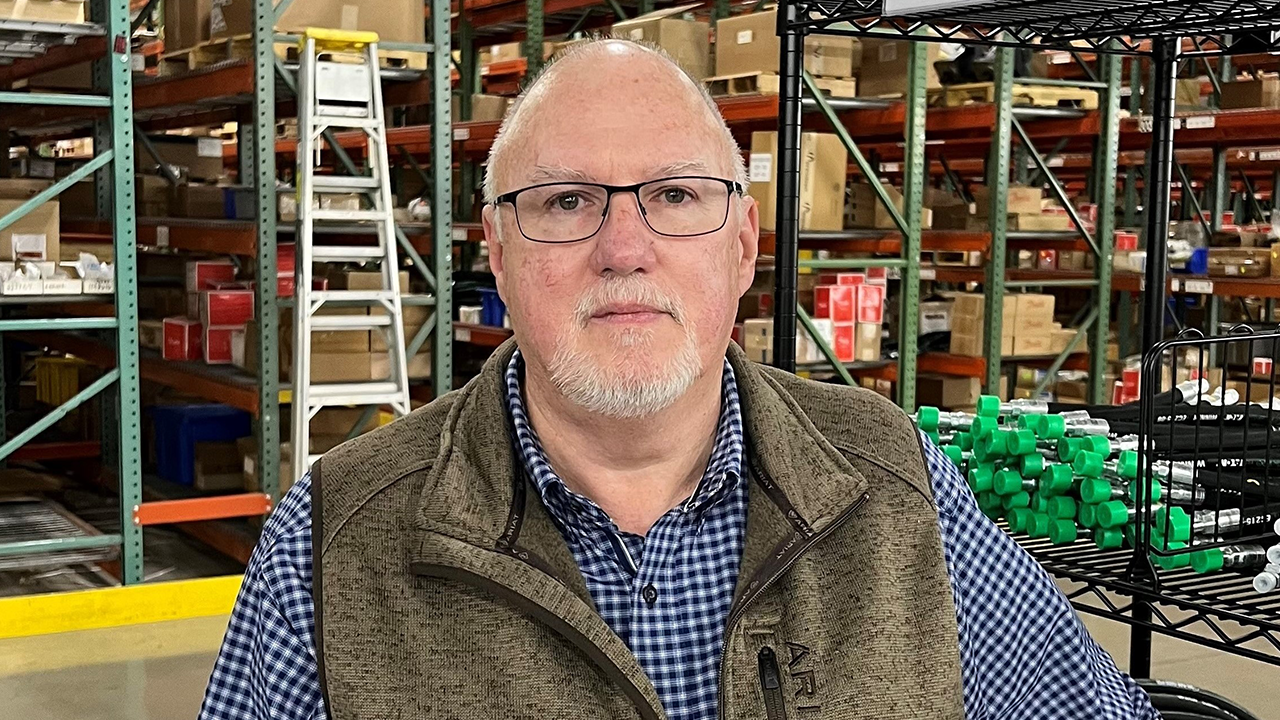 Danfoss brain inside
And they are ready at Berendsen Fluid Power – the company that Vinergy teamed-up with to design the cart's electric drive and control system which includes components such as batteries, electric motors, and advanced sensor technology.
Danfoss has supplied the intelligent display DM1000. It includes a powerful computer with the company's flagship software PLUS+1® Guide inside, in this case customized to fit Vinergy's exact needs. The computer and software together make up the digital brain converting sensor signals to physical movements, thereby enabling the cart to navigate the grape rows autonomously.
"The software part of autonomous driving is difficult. Reliability and safety are incredibly important. It is relatively untrodden territory, and few companies master it. Danfoss does. Partnering with them, we were able to bring this solution to market fast. And we are ready for a ramp up," says Mike Kelley, Mobile Sales Director, Berendsen Fluid Power.
Vinergy already has several customers among fruit growers across California using their semi-automatic grape cart – and are negotiating with potential ones in Mexico and Peru. A handful of California farmers are currently testing the autonomous version, including Parminder Brar.
"We are impressed by the cart's effectiveness and plan to lease several of them next harvesting season. There is no doubt in my mind that autonomous machines will play a growing role at our farm in the future," he says.
Facts
The cart is equipped with a LiDAR sensor (Light Detection and Ranging) with a 270-degree field-of-view. The sensor uses laser light to monitor the area in front as it drives through the grape rows. If an obstacle or person is detected, the cart automatically finds a way around. If it cannot detect an alternative path, it stops. The PLUS+1® Guide software and the powerful computer inside the DM1000 display constantly process sensor signals converting them to physical movements of the cart. Learn more about Danfoss' DM1000 display.
Danfoss gives off-highway machine system manufacturers a design platform with thousands of coding hours already completed for them. The name is PLUS+1® Guide. This platform offers a drag-and-drop interface where small and mid-size OEMs and distributors can easily switch between, test, and validate how different vehicle components and control systems work and perform together. Small and mid-size OEMs do not have entire departments of software developers at their disposal. PLUS+1® Guide gives them a head start. Learn more about PLUS+1®.