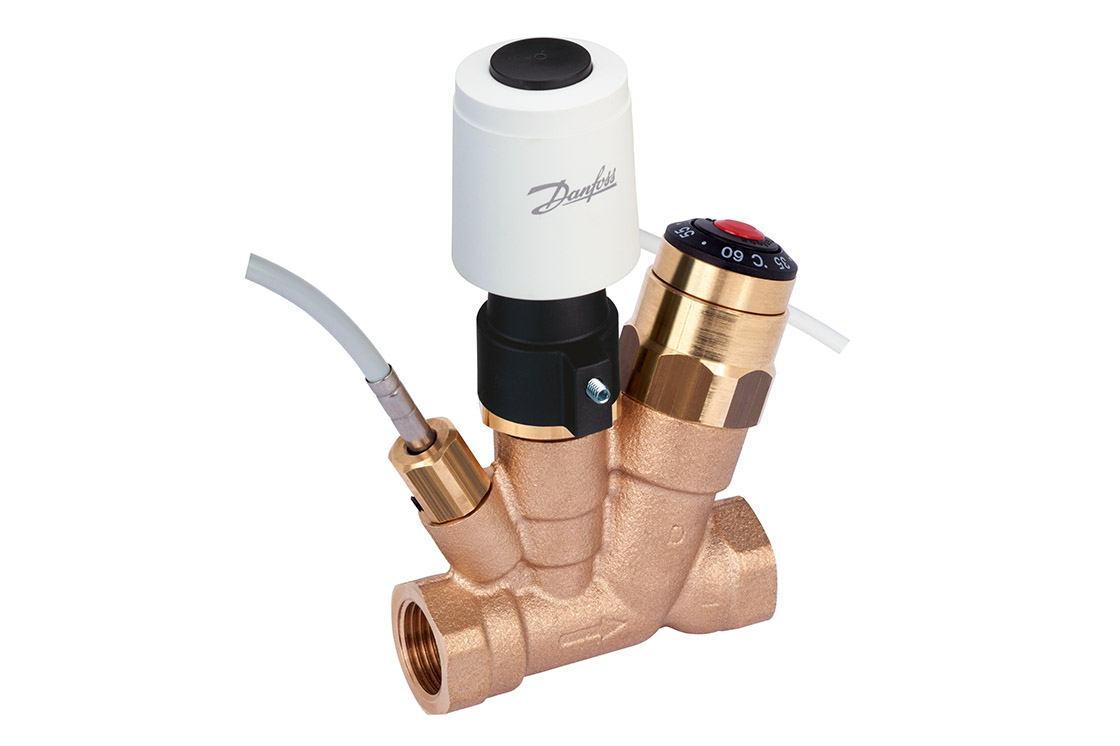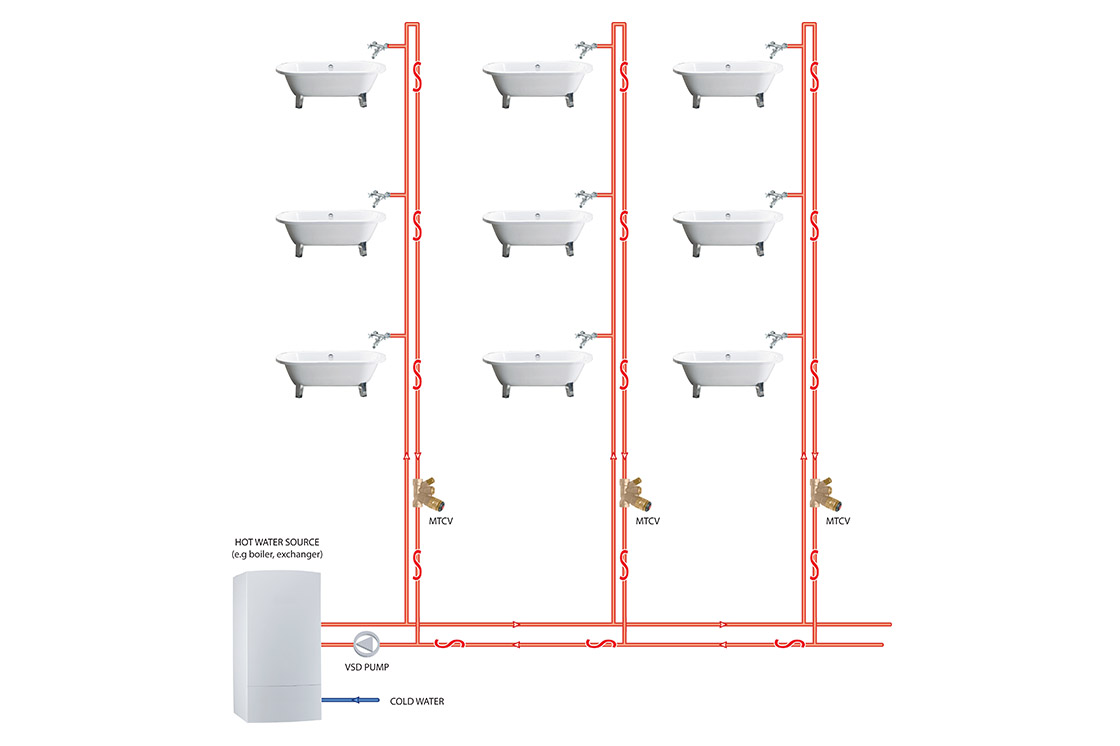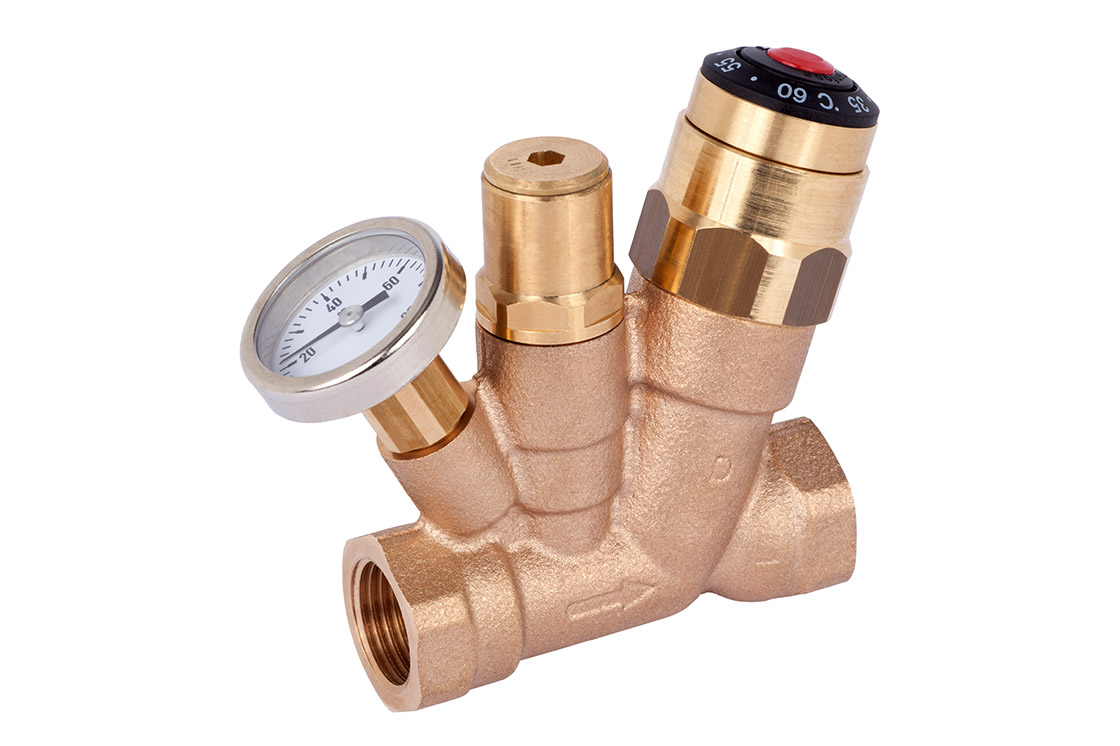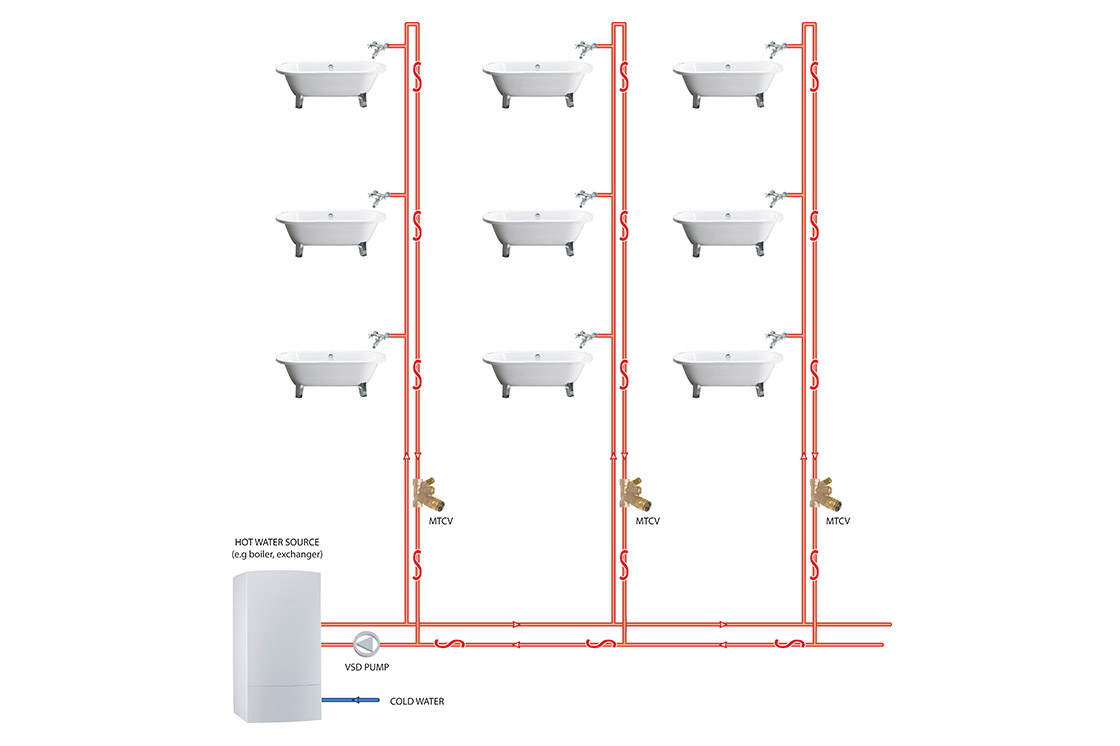 Domestic Hot Water systems require a special approach to hydronic balancing. As any other heating system, the water should be equally distributed. But because the water is also consumed, safety matters too. It is important to control the water temperature. It should be high enough to use and avoid growth of legionella bacteria, but not so high that it causes personal injuries. At the same time, the energy efficiency of the DHW system needs to be optimized.
For these reasons, manual or automatic balancing valves are not applicable. Thermal balancing valves, controlling the water temperature in every riser of the system, are the best option for these types of systems. By maintaining a constant water temperature in every riser, the DHW system is automatically balanced, no matter the distance to the DHW source.
For extra safety, DHW systems can periodically be disinfected by temporarily increasing the water temperature to a level that kills legionella bacteria.
Danfoss offers a broad range of thermal balancing valves, disinfection solutions and related products for Domestic Hot Water systems.
Features and benefits
Improve comfort
Thermal balancing ensures hot water to be available equally fast at the same temperatures, no matter how far from the source
Save energy
Heat losses are minimized, and the circulation pump only distributes the required amount of water to minimize the energy consumption of the system
Reduce water waste
Hot water is always available and reduces long waiting times
Reduce the risk of legionella
Insufficient heated risers that allow legionella to grow are prevented but the functional design of the system remains just as important