Oil nozzles for your service
Danfoss offers a range of oil nozzles in both brass and steel for standard burner systems. We provide series of special nozzles which are adapted to operating area, media and emission to suit different markets.
We produce nozzles in accordance with EN 293 and EN 299. To ensure quality results, each nozzle is tested 100% electronically for capacity and spray pattern.
To avoid risks and to perform at its best, an oil burner needs the same attention as your car. Regular inspection and servicing are essential to ensure that it is running reliably and at optimum efficiency. Danfoss recommends changing the nozzle once a year for the benefit of the environment and operating performance.
Features and benefits
A well-adjusted burner can reduce oil consumption by as much as 10%. Keeping it free from soot can achieve even greater savings.
Danfoss recommends to change the nozzle once a year out of consideration for environment and operating performance.

Have you changed oil nozzle this year?
See the instructions for a safe and optimal change of a Danfoss oil nozzle on an oil burner.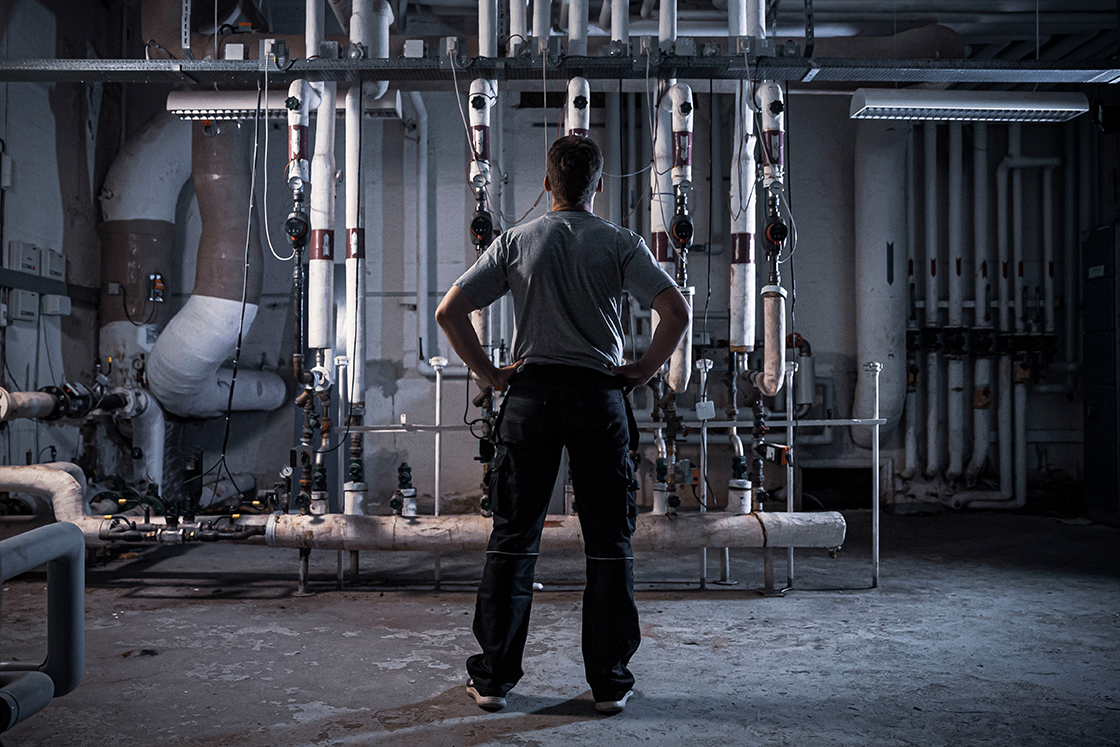 Installer Life made easier
We have tried to make #installerlife a little easier by creating a page with links to everything you use as a Heating Professional. 
Check it out!
Documents

| Type | Name | Language | Valid for | Updated | Download | File type |
| --- | --- | --- | --- | --- | --- | --- |

Burner component conversion tool
Exchange burner components with Danfoss - find your spare part in seconds.
Software tools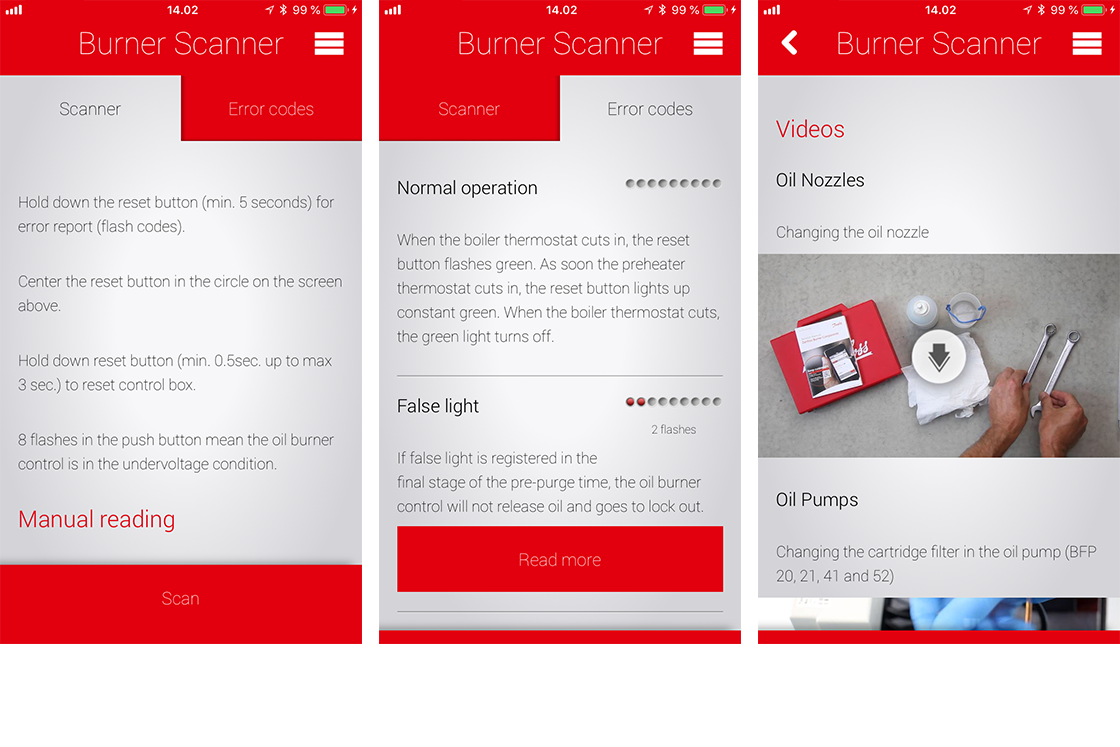 Burner scanner app
The Danfoss Burner Scanner app let you scan error codes on the burner control and guides to a solution on the spot.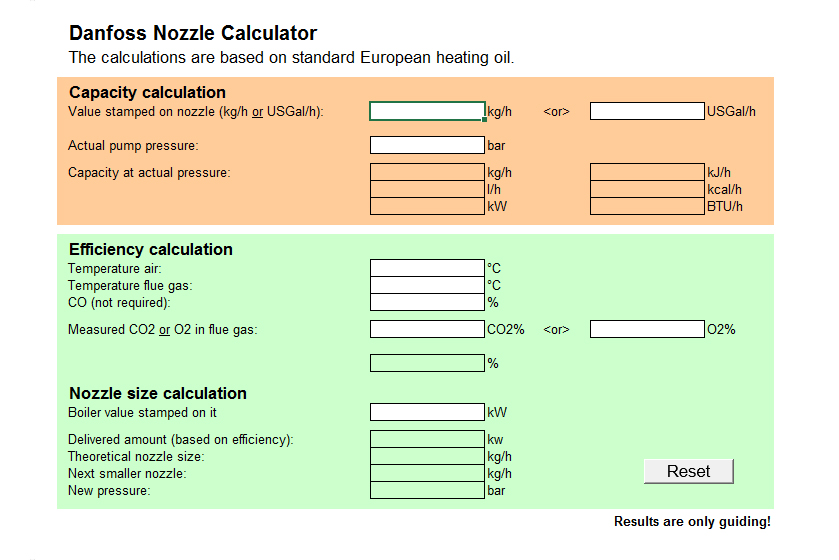 Burner nozzle calculator
Use the oil nozzle calculator to calculate capacity, efficiency and size of Danfoss oil nozzles.
The calculations are based on standard European heating oil.
Videos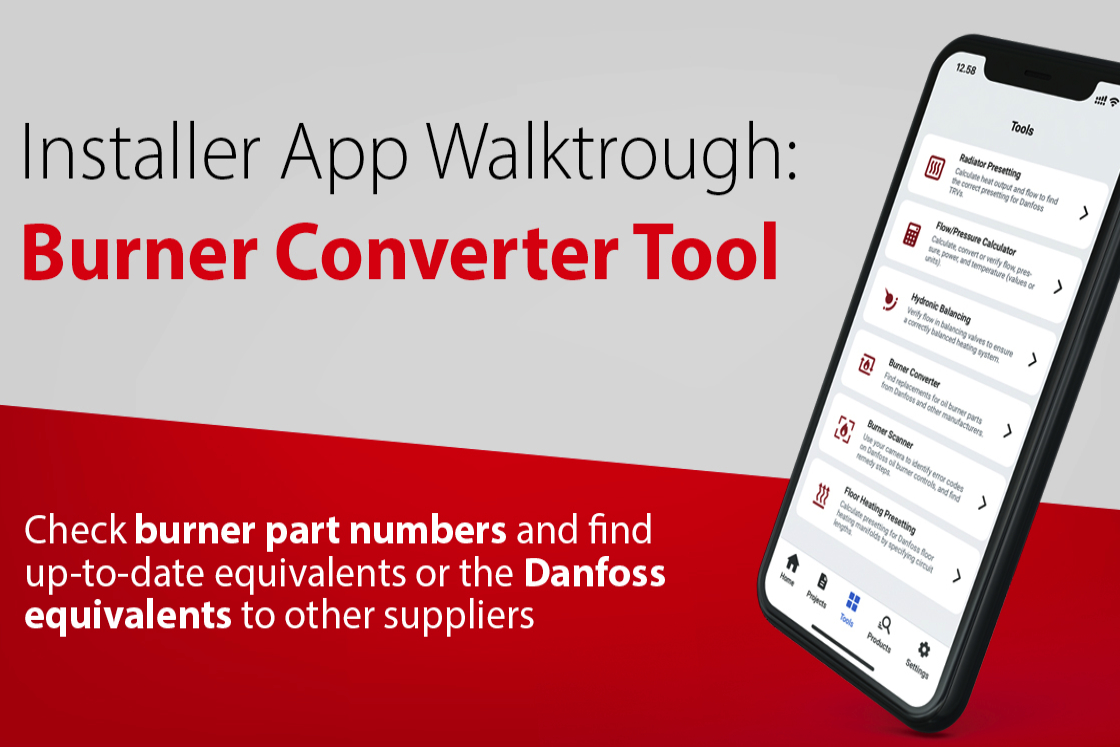 Burner Converter
Danfoss Installer App, a tool engineered to assist you with your everyday needs regardless of the size of your installation projects is equipped with 9 useful heating tools and features.
Among them is the Burner Convertor tool, that helps in checking burner part numbers, getting an overview of product updates and alternatives.
Check out this walkthrough video to learn more about the Burner Convertor tool. Danfoss Installer App | Burner Converter Tool - YouTube
Don't forget to check out the playlist for similar walkthrough videos.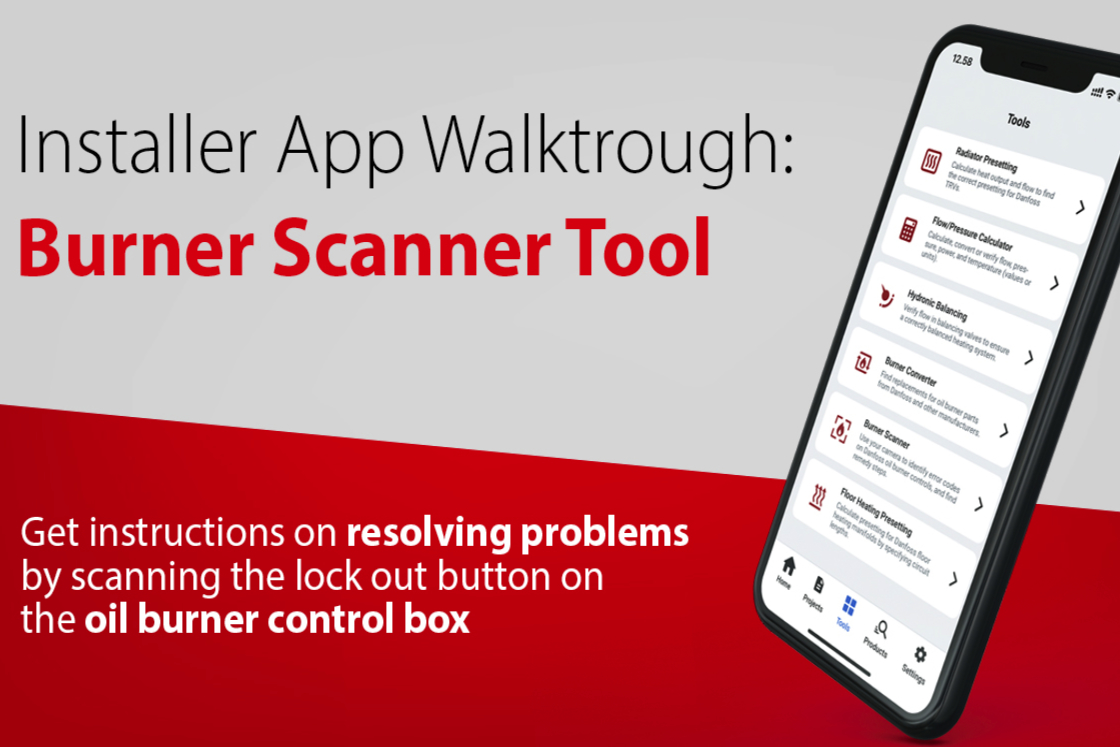 Burner Scanner
Did you know that with the Burner Scanner tool in Danfoss Installer App, you can quickly scan error codes on your burner control box to get instant help and information? Yes, you can do all that in a matter of seconds.
To learn more, check out this cool walkthrough video of the Burner Scanner tool.
Watch now: Danfoss Installer App | Burner Scanner Tool - YouTube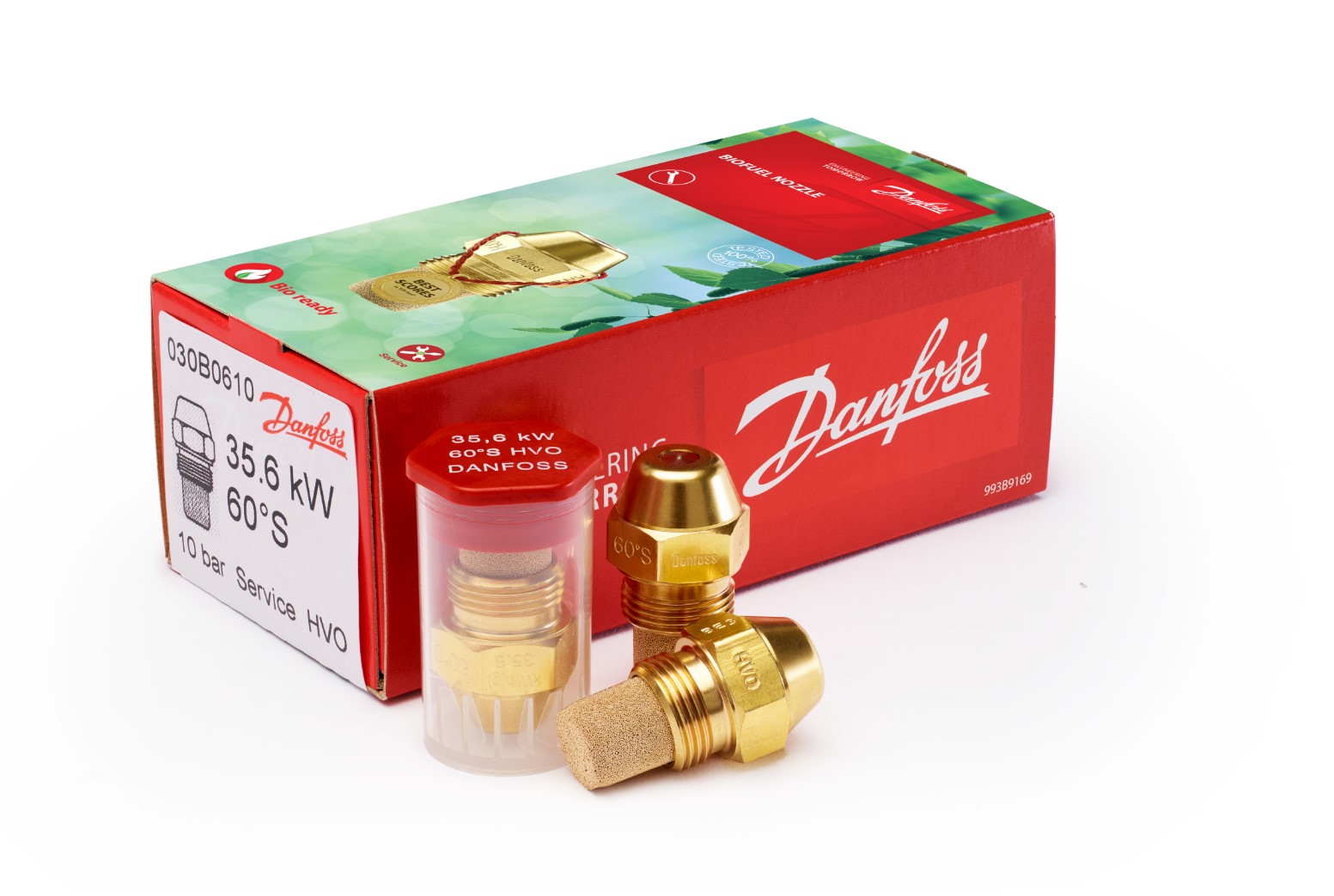 Bio100 pumps and HVO nozzles
Our new Bio100 pumps and HVO nozzles for the burner components industry, will play part in our portfolio of solutions, helping customers to decarbonize and lower the heating emissions.
The Bio100 pumps are designed for domestic and commercial applications for the OEM and the service markets. While the oil nozzles type HVO are designed for domestic oil burners in the UK market.

Changing the oil nozzle
Instructions for a safe and optimal change of a Danfoss oil nozzle on an oil burner.
Other installation videos
See the full range of installation videos for burner components on our YouTube channel.