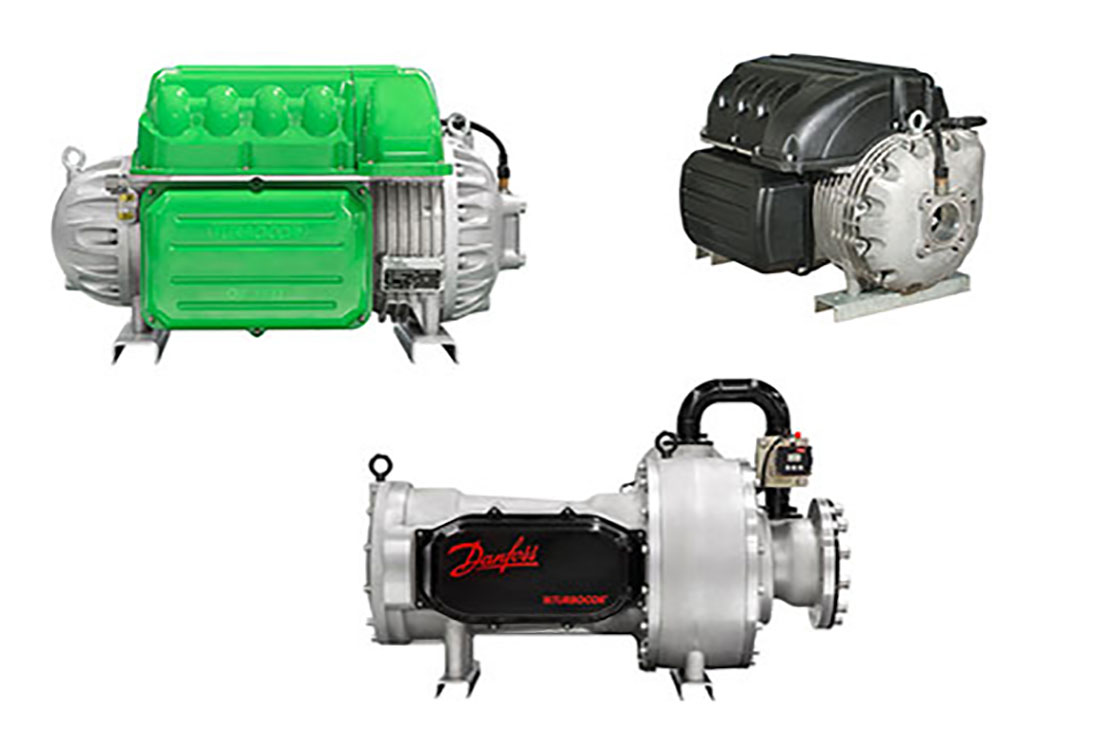 The world's leader in oil-free compressor technology
Danfoss is the leading manufacturer of oil free compressors and is the pioneer of the Danfoss Turbocor® compressor - the world's first oil-free magnetic bearing compressor for the HVAC industry.
Danfoss Turbocor® compressors use advanced technology to deliver high efficiency and low sound levels in a compact footprint.  Industry leading performance is achieved by using oil free, magnetic bearings that provide world class efficiency and zero performance degradation over the life of the compressor.  Permanent magnet motors and variable speed drives provide unmatched full and part load efficiency.
Danfoss Turbocor® oil-free centrifugal compressors have the flexibility to be used in air cooled, water cooled or evaporative cooled chillers operating in wide range of applications such as comfort cooling, low temperature process, ice storage and heat recovery.  This flexibility has resulted in over 70,000 compressors installed in jobsites around the world.
Danfoss Turbocor® compressors are manufactured in Tallahassee, Florida and Shanghai, China in a ISO 9001:2015 and ISO 14001:2015 certified facility.  Sales and service centers are located in the USA, Europe and Asia to serve customers around the world. 
Danfoss Turbocor® technology has been recognized with awards from many prestigious organizations including the USA EPA, AHRI/ASHRAE USA, Natural Resources Canada and the Institute of Refrigeration – England. 
Features and benefits
From 40 to 400 TR compressors for chillers and reversible systems
A pioneering oil-free centrifugal technology for best-in-class lifetime costs in chillers
A compact, lightweight and quiet solution
A range ready for ultra-low GWP refrigerant HFO-1234ze and R513A
ETL Listed and CE Compliant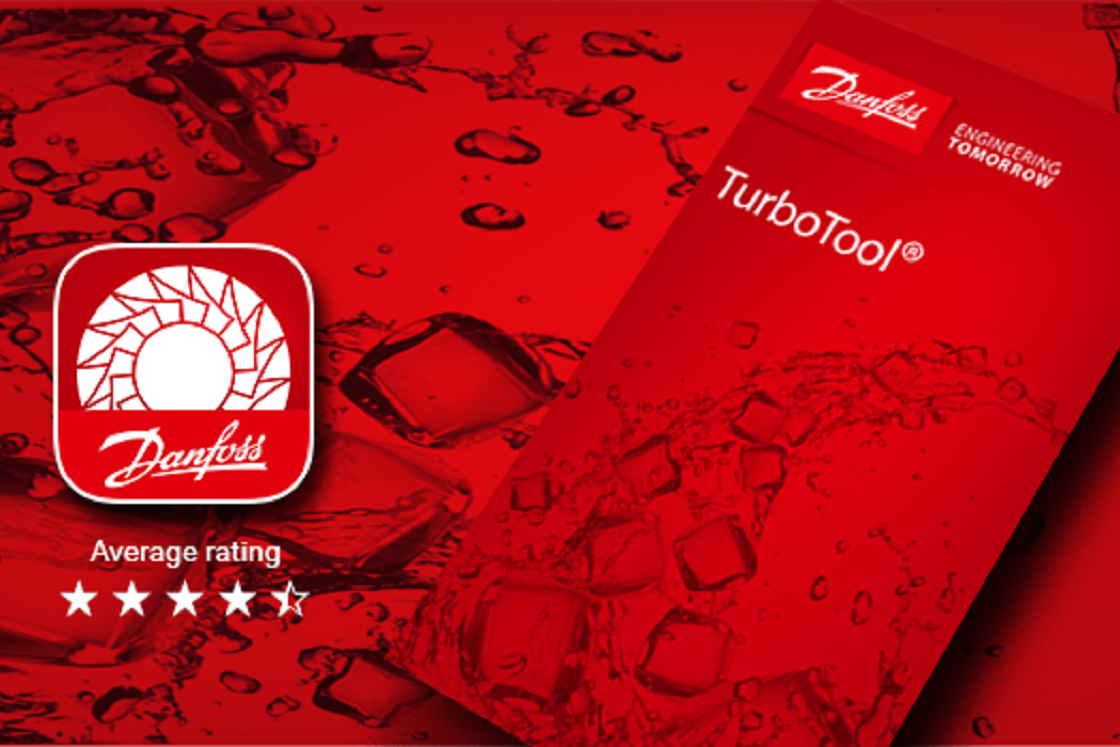 TurboTool®
Compressor service for Danfoss Turbocor® compressors is easier than ever with the Danfoss TurboTool® App. You can troubleshoot potential issues right from your mobile phone by entering the symptoms into the app and instantly receive a list of recommendations for how to resolve the problem.
For OEM customers
Danfoss serves large HVAC chiller manufacturers (OEMs) with the Danfoss Turbocor® portfolio of compressors. With factories, sales and service located throughout the world, our distinguished OEM customers bring innovative, reliable centrifugal chiller systems with Danfoss Turbocor compressors to the HVAC market place.
Contact your OEM for Turbocor® product support. We sell our compressors to OEM chiller manufacturers only. Search below for an OEM in your region.
OEM login
OEM customers
More chiller info?
Building chillers with Danfoss products and solutions enables you to optimize energy efficiency, reduce development time and obtain reliable performance for multiple chiller platform types and uses.
| Type | Name | Language | Updated | Download | File type |
| --- | --- | --- | --- | --- | --- |
| Brochure - AD | Danfoss Turbocor Compressor Specification Sheet | English | 02 Apr, 2018 | 1.9 MB | .pdf |
| Brochure - AD | Danfoss Turbocor Compressors - Making a world of difference | English | 22 Mar, 2018 | 787.5 KB | .pdf |
| Engineering sheet - AL | DK009191-1 Danfoss Turbocor Compressor Inc ISO 14001 UKAS UK 19-04-2018 19.04.2018 | English | 25 Apr, 2018 | 108.1 KB | .pdf |
| Engineering sheet - AL | DK009264-1 Danfoss Turbocor Compressors Inc ISO 9001 UKAS UK 19-04-2018 19.04.2018 | Arabic; Bulgarian; Czech; Danish; German; Greek (modern); English; Spanish, Castilian; Estonian; Persian; Finnish; French; Hebrew (modern); Croatian; Hungarian; Indonesian; Icelandic; Italian; Japanese; Kazakh; Korean; Lithuanian; Latvian; Macedonian; Dutch, Flemish; Norwegian Nynorsk; Polish; Portuguese; Romanian, Moldavian, Moldovan; Russian; Slovak; Slovenian; Serbian (RS); Swedish; Thai; Turkish; Ukrainian; Vietnamese; Chinese (CN) | 25 Apr, 2018 | 103.8 KB | .pdf |
| Brochure - AD | DTCC.PB.003.AX.22_Oil Free EXO Flyer | English | 22 Mar, 2018 | 2.0 MB | .pdf |
| Engineering sheet - AL | LoA Danfoss Turbocor Compressors Inc. DK009432-1 issued for site Tallahssee USA 30-04-2018 | English | 07 May, 2018 | 46.6 KB | .pdf |
| Engineering sheet - AL | Quality Environmental Policy | English | 25 Apr, 2018 | 238.7 KB | .pdf |
The Danfoss Turbocor® Service Monitoring Tool allows you to communicate, monitor, calibrate, and configure Danfoss Turbocor® compressors.
Danfoss Turbocor® learning center
Danfoss offers a series of training classes designed to provide the necessary information for selling, operating and servicing Danfoss Turbocor® products and their applications. We have made every effort to create a training program that is both informative and enjoyable. It consists of a selected schedule of learning sessions that we have developed according to your requirements. Highly qualified and field-experienced instructors of the Danfoss Turbocor® Learning Center will provide you with a high level of training.
If you require additional information, please feel free to contact us.
Registration and contact information
To attend a course listed in the training catalog please follow the instructions below to attend a course:
Select a course
Review the course descriptions. To obtain the most effective training, carefully match your participants with
the appropriate courses by evaluating the course content and objectives.
Register
Register by completing the registration form and send to:
Danfoss Turbocor Compressors Inc.
DTC Learning Center
1769 E. Paul Dirac Drive
Tallahassee, FL 32310
Ph: +1 (850) 504-4800
Fax: +1 (850) 201-2901
E-mail: turbocor.training@danfoss.com
Class size is limited and is offered on a first-registered, first-attend basis. If a class is full, we will inform you about attending an alternate course date. DTC reserves the right to change class dates or cancel classes.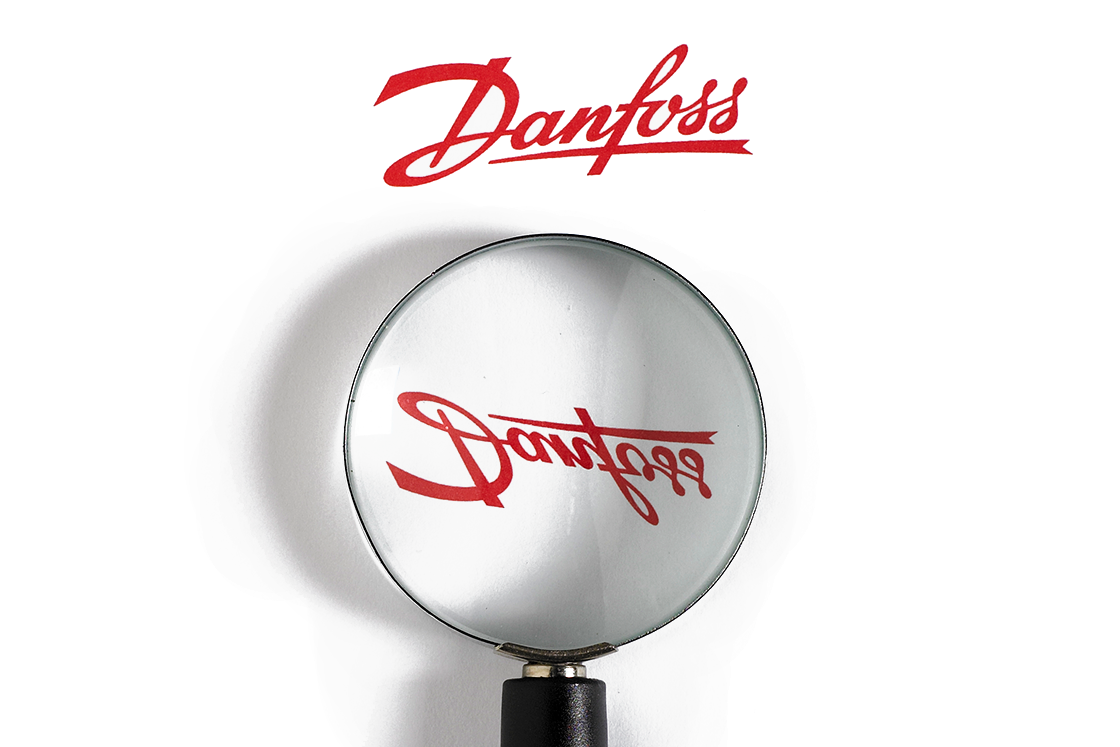 Watch out for counterfeits to protect your image
Fake products give your business as well as our company a bad name. Therefore, we are doing everything we can to fight the counterfeits. Read more about how to make sure that the product you buy is genuine Danfoss quality.