Every minute, around the clock, and throughout the year, water damage occurs in a building somewhere in Scandinavia. Surprisingly, most water damage has a variety of causes.
The most common cause of the damage is that water leaks from appliances that are connected directly to the water supply in rooms that are not water-proofed and therefore do not have drains in the floor. It could be dishwashers, refrigerators with water dispensers or coffee makers installed in the kitchen or kitchenettes in office buildings that cause the damage. Appliances of overall poorer quality and installation errors are some of the other causes of the rising number of water leaks.
But whatever the cause, moisture damage can have serious consequences for those affected by it. Hidden moisture damage can cause health problems, and in many parts of the world, water leaks pose a threat to an already limited water supply.
New and smart solutions prevent water damage
Norway is at the forefront of the fight against water leaks in private homes and office buildings. Here, it has been a legal requirement to secure all new constructions from potential leaks since 2011. Denmark has introduced similar legal requirements in 2018 and it is likely that several other countries will be implementing similar legislation in the coming years. Insurance companies are increasingly motivating homeowners to prevent water damage by offering more affordable insurance for homes with installed water leakage control systems.
The increased focus on water leaks on the part of both authorities and insurance companies has led to digital solutions that detect water leaks immediately and shut off the water supply, thereby limiting the damage as much as possible.
The solution consists of sensors that are connected to a control system that sounds an alarm if a water leak occurs. The system then sends a signal to a shut-off valve, which automatically shuts off the water supply and ensures that no more water leaks out. The shut-off valve can be mounted either on the building's main water supply or on the water supply to the kitchen, the laundry room, the manifold cabinet, or wherever there are other installations connected to the water supply.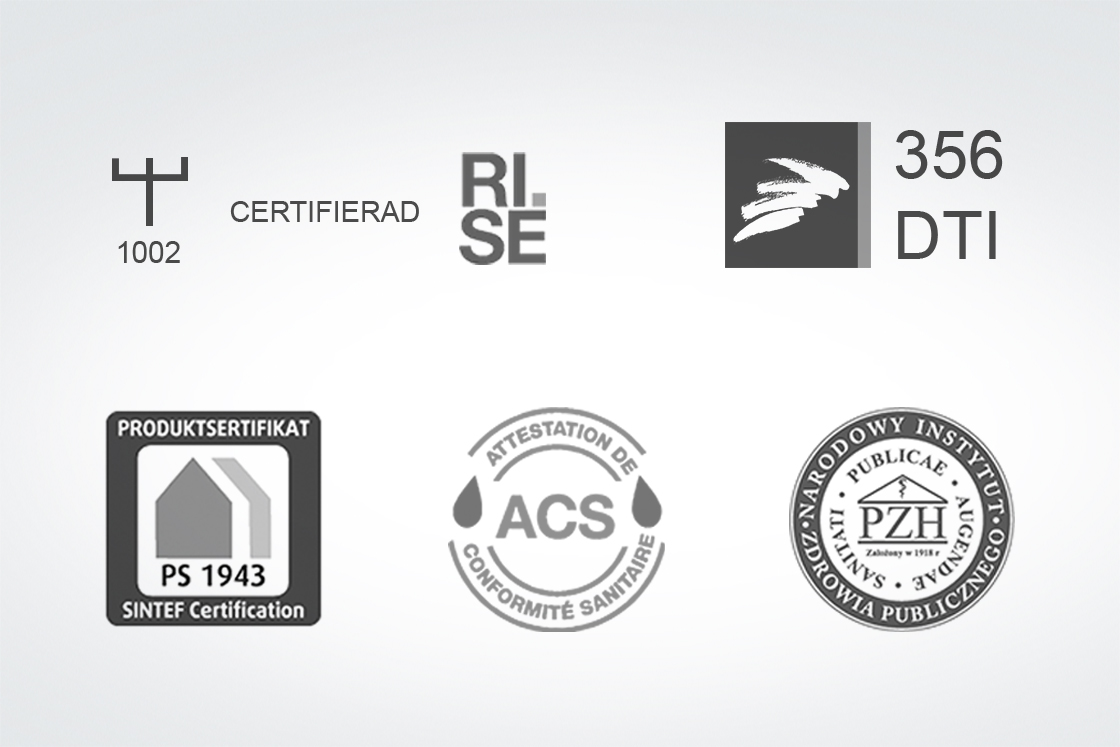 Safe solutions 24/7/365
Fortunately, individual buildings are rarely affected by a water leak. This means that the shut-off valve is often installed on a system for a long time without ever being activated, which increases the risk of them getting stuck.
In order to avoid this problem, Danfoss, in collaboration with leading providers of water leakage solutions, has developed a valve program that, when building in the leak detection system, is activated once daily to ensure that it always works. The updated solenoid valve has already been installed in hundreds of systems in recent years and has proven to work flawlessly. The daily valve shutdown is so brief that consumers do not notice changes in the water
Danfoss continues to closely monitor developments in water leakage control and can provide customers with advice and service that are adapted to local conditions. Solenoid valves from Danfoss meet the highest quality standards and are delivered at competitive prices compared to ball valves of the same standard.
The Danfoss solenoid ECO brass solenoid valve program is available with all required drinking water approvals as RISE, SINTEF, ACS, and PZH.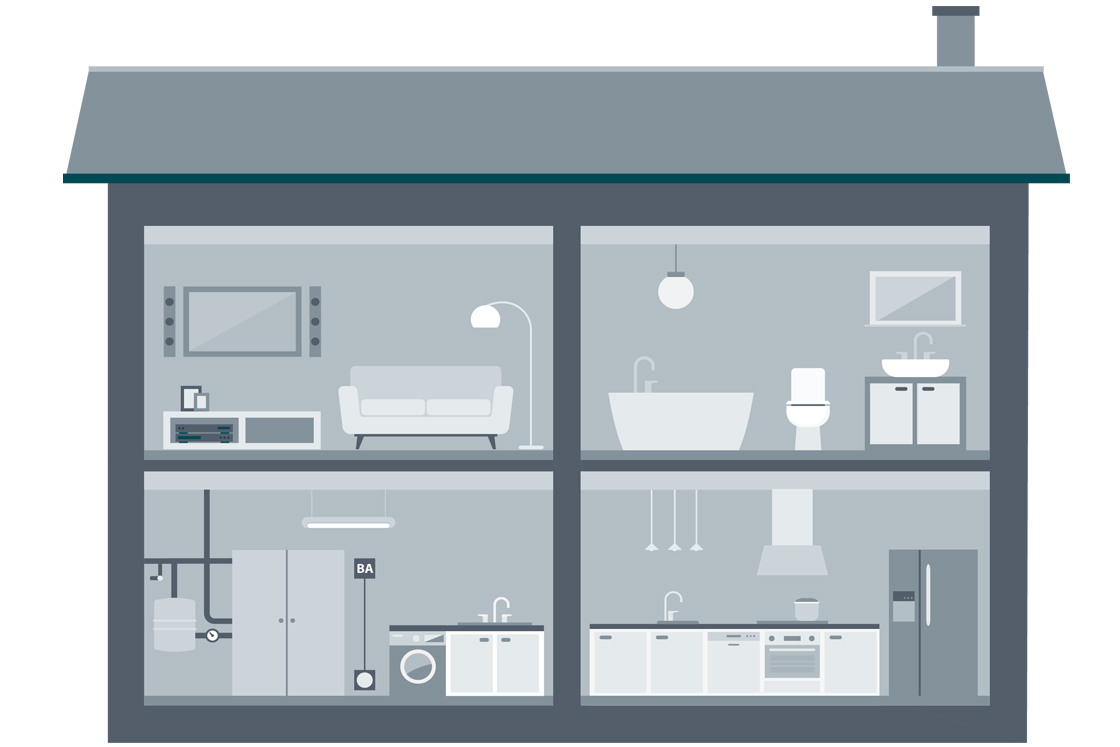 Water installations in your home – do they comply with legislation?
Water leakage can come from many different sources in our house, apartment, or office. Over DKK 2 billion of damage is caused each year by water leakage in Danish homes. It can make our houses uninhabitable and lead to damp, mold and other unpleasant conditions.
Advantages of the new Danfoss solenoid valves:
All required drinking water approvals: RISE, SINTEF, ACS, PZH, Wetted materials in accordance with 4MS (4 member states Germany, Holland, France, and the UK), DVGW, KTW, and W270.
ECO brass housing — ECO brass contains no toxic additives, such as lead and nickel. It also has superior corrosion resistance compared to conventional free-cutting brass.
EPDM sealing material — Our sealing material is fully compliant with new strict European regulations and protects the consumer against bacterial and other hazardous contamination.
Insensitive to dirt -Square armature design prevents dirt buildup
A built-in, self-cleaning filter protects the pilot system
RoHS certified and complies with the standard's new low limit values for heavy metals
Safe functionality in humid environments — available with a full variety of coils that provide up to IP67 protection
Reinforced diaphragm and soft-closing design reduce water hammering, extending the lifetime of the valve and the pipes, as well as ensuring no noise in the leak detection system for the end-user.
Single-piece, weldless construction ensures that the valves are built to last
Wide temperature ranges from 0-90°C covering most cold and hot water systems.
Compact design making it easy to fit in all systems
High quality and competitive price
Optimized for the prevention of damage caused by leaks, delivered by experts in the field offering local service.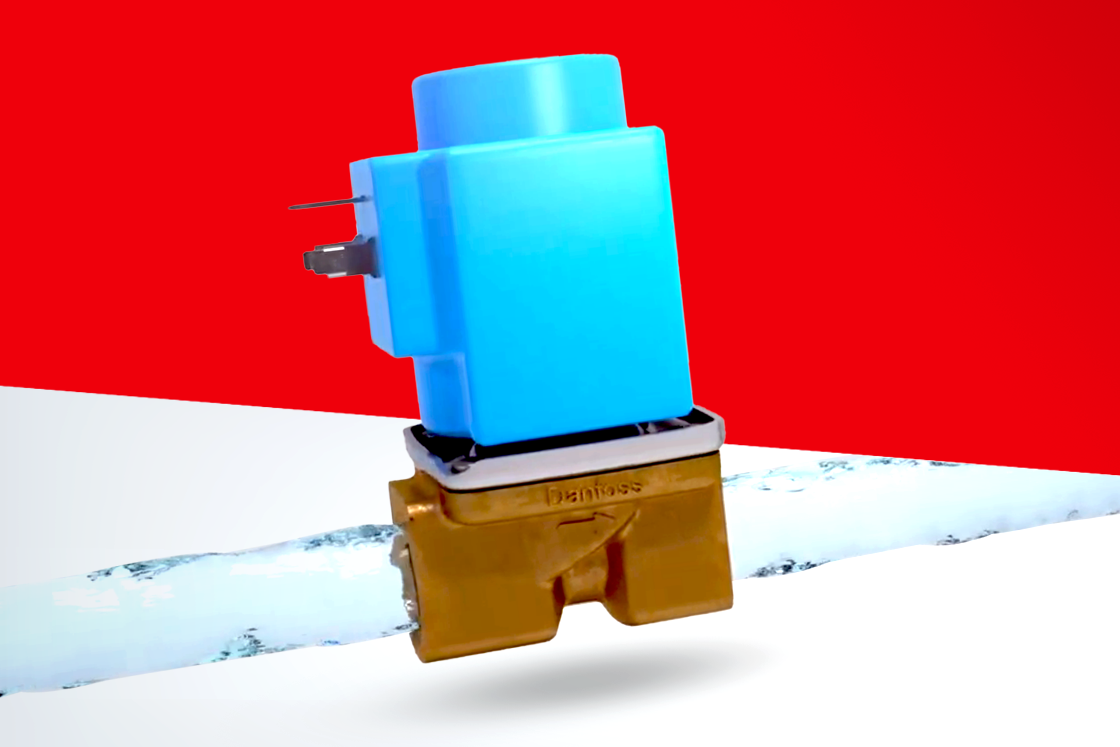 Solenoid valves for leak detection
See how the new and improved ECO brass solenoid valves with less dirt-sensitive armature design and self-cleaning filter work
EV221BW 10-22, direct operated 2/2-way solenoid valve

EV221BW 10-22 is a direct servo-operated 2/2-way solenoid valve. The valve body is made of ECO brass and uses next-generation EPDM sealings. The valve has a built-in pilot filter, which makes it the ideal choice for water inlet and drinking water applications where drinking water approvals as RISE, SINTEF, ACS or PZH are required.

 

 

EV220BW/EV228BW 15-50, indirect servo-operated 2/2-way solenoid valves

The EV220BW and EV228BW are indirect servo-operated 2/2-way solenoid valve designed for drinking water and available in NC, NO, or UN-latching. Valve sealings are available in EPDM, and the valve body in ECO brass or stainless steel. Wetted materials in accordance with 4MS, DVGW, KTW and W270 and the valve program have RISE, SINTEF, ACS and PZH approvals as well for cold and hot water applications.
Documents

| Type | Name | Language | Valid for | Updated | Download | File type |
| --- | --- | --- | --- | --- | --- | --- |
| Data sheet | Servo-operated 2-2-way solenoid valves EV221BW 10 - EV221BW 22 | English | Multiple | 10 Aug, 2020 | 2.1 MB | .pdf |
| Data sheet | Servo-operated 2-2-way solenoid valves EV221BW 10 - EV221BW 22 | Swedish | Multiple | 10 Aug, 2020 | 2.1 MB | .pdf |
| Data sheet | Servo-operated 2-2-way solenoid valves EV221BW 10 - EV221BW 22 | Polish | Poland | 19 Nov, 2020 | 2.2 MB | .pdf |
| Data sheet | Solenoid valves for drinking water, Types EV220BW and EV228BW | French | Multiple | 19 Nov, 2018 | 3.1 MB | .pdf |
| Data sheet | Solenoid valves for drinking water, Types EV220BW and EV228BW | German | Multiple | 19 Nov, 2018 | 3.2 MB | .pdf |
| Data sheet | Solenoid valves for drinking water, Types EV220BW and EV228BW | Polish | Multiple | 03 Sep, 2020 | 3.1 MB | .pdf |
| Data sheet | Solenoid valves for drinking water, Types EV220BW and EV228BW | English | Multiple | 19 May, 2020 | 3.1 MB | .pdf |