Efficient axial piston pumps for cleaning
With high-pressure pumps you can build effective and reliable cleaning solutions for a range of applications, including parts cleaning, LCD cleaning and electronic parts cleaning.
More and more manufacturers who rely on high-pressure DI water to get critical parts clean choose Danfoss  pumps to supply the pressure.
The pumps use the pumped media for lubrication and therefore require no additional oil lubricants to run efficiently. At the same time, all wetted parts are made from pure stainless steel and carbon-reinforced PEEK to withstand the corrosive effects of DI water to allow long service-life and low maintenance costs.
The reliability of the pumps is essential because cleaning systems are integrated into a wide spectrum of demanding manufacturing environments that often run 24/7 all year round and where down-time is critical.
With the compact design enabled by the axial piston technology, Danfoss makes it easy for you to find room for efficient high-pressure pumps even in crowded cabinets.
Features and benefits
Ultra-clean technology, no oil needed
Best in class reliability
High energy efficiency, low CO2 emissions
Compact design, low weight
Market leading Total Cost of Ownership (TCO)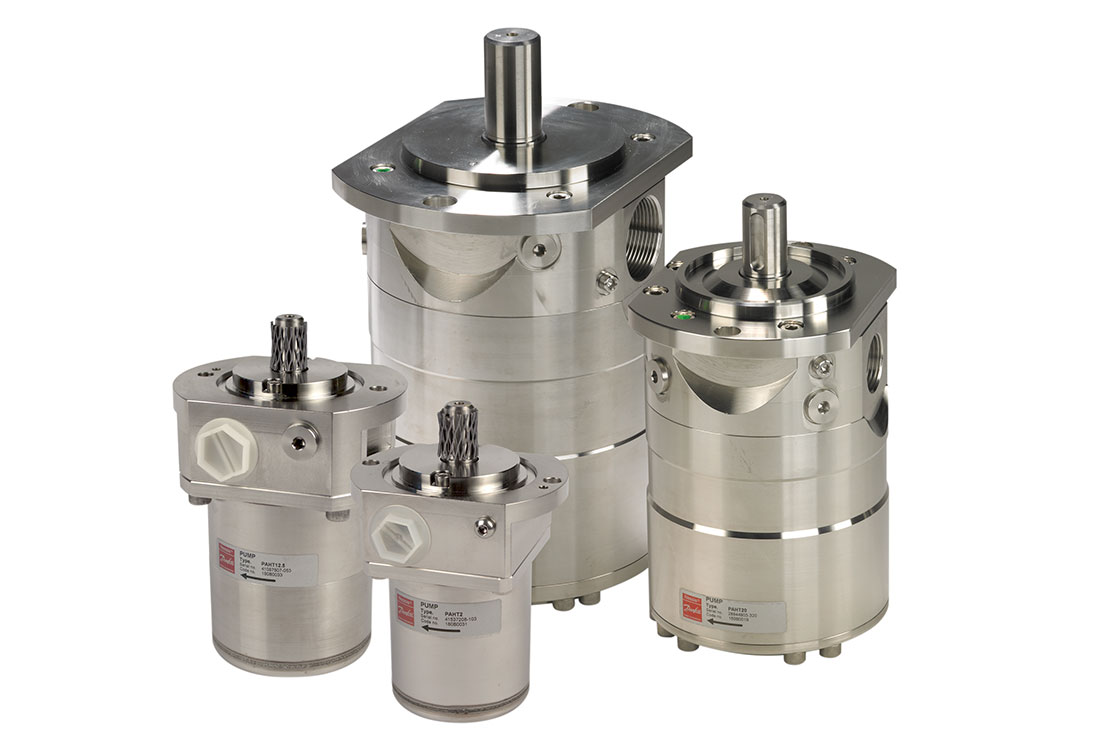 PAHT pumps for cleaning
With up to 95% volumetric efficiency, the PAHT pumps reduce energy bills and lower CO2 emissions. The PAHT pumps are known for low pulsations, long service life and a compact design. Lubrication of the moving parts is provided by the water itself.
Danfoss PAHT pumps help to clean flat panel displays

Korea's DMS Co., Ltd. has been at the forefront of the industry's rapid growth. It is the world's largest producer of equipment for cleaning panels during production. Thorough cleaning is essential to boost its customers' manufacturing efficiencies by reducing failure rates. Danfoss PAHT pumps provide the necessary, reliable clean high pressure water to get the job done.

Danfoss PAHT pumps enables SLE technology keeping parts clean

SLE Technology produces a broad range of innovative parts-cleaning equipment for everything from German cars to Swiss watches and Japanese medical equipment - using nothing but demineralized water, high pressure and advanced engineering skills
Coming soon...
Coming soon...