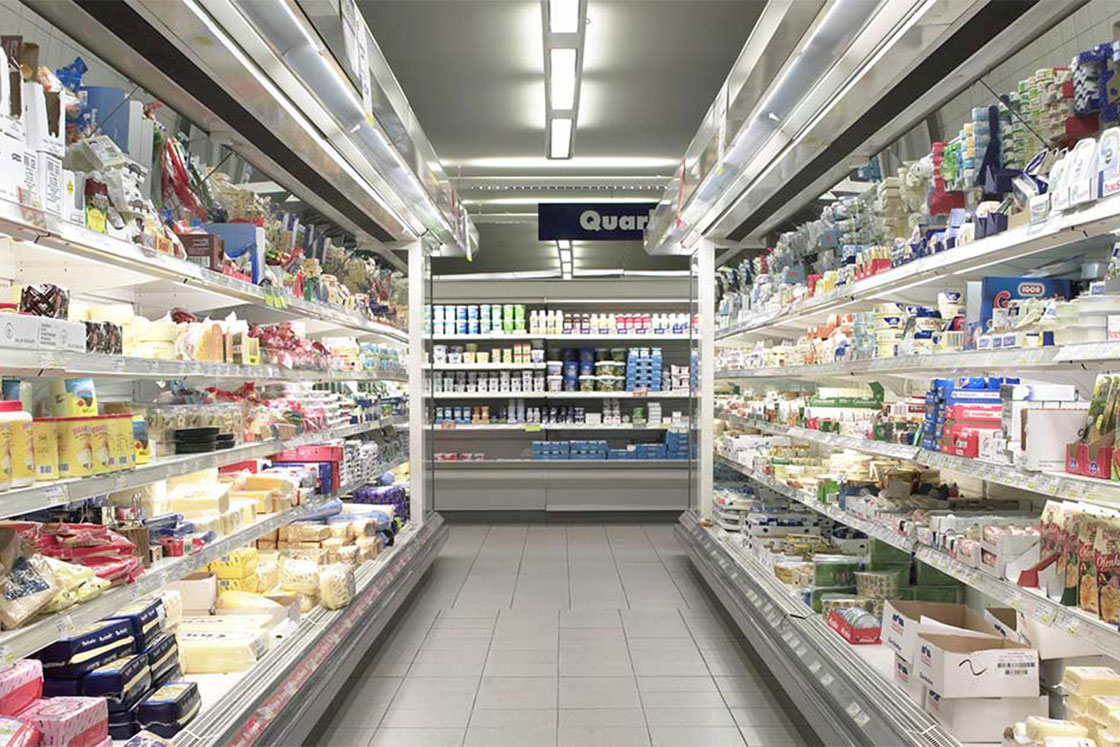 Case and cold room solutions
Accurate temperature and operation control of display cases and cold rooms are vital for high-quality and safe food products. You have several options to achieve optimum operating conditions of display cases and cold rooms. You can choose either remote control, i.e. connected to a separate compressor rack/pack and condenser, or you can opt for a self-contained unit, where the entire system including compressor and condenser is housed in the unit.
No matter what solution you prefer, Danfoss provides all you need in terms of components and application expertise.
Features and benefits
Innovative solutions to improve energy efficiency
Low installation and operating costs thanks to long lifetime components and advanced communications capabilities
Unsurpassed expertise with natural refrigerants to achieve safe and efficient solutions
Field- and electronically-delivered services partnering with end-users to deliver projects that save energy and maintenance costs
Food safety through controllers equipped with HACCP reporting capabilities to track and improve performance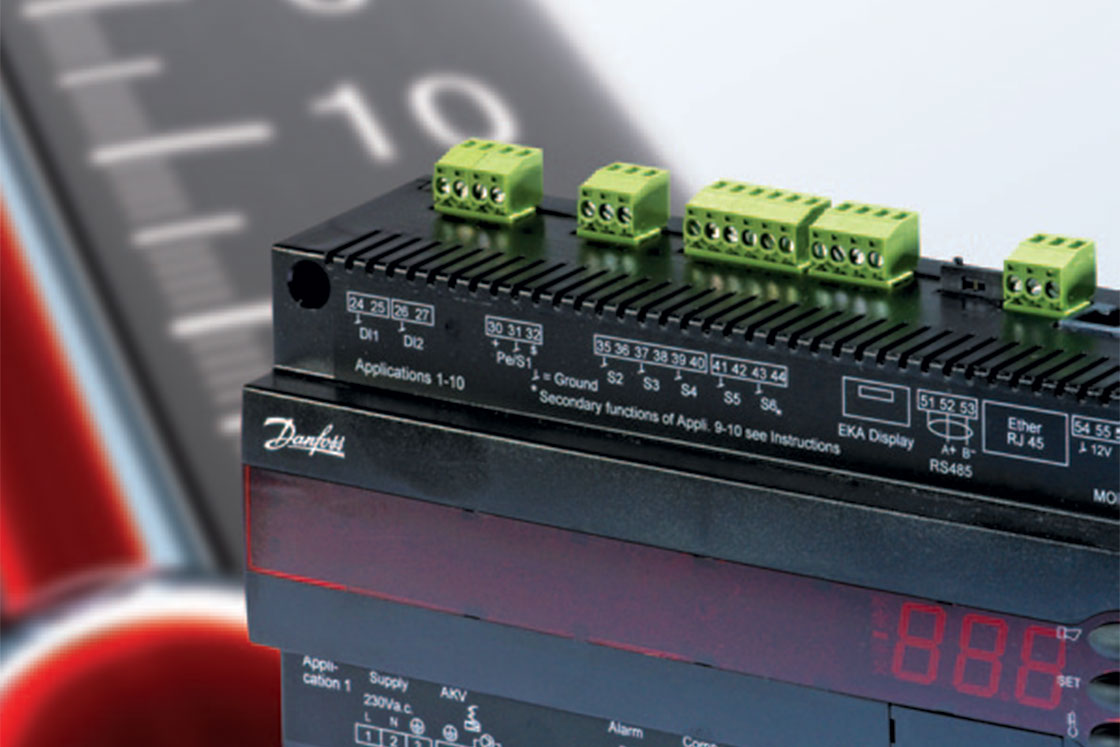 The full range of Evaporator Controls from ADAP-KOOL®
ADAP-KOOL® case controllers offer highly efficient adaptive routines for each cabinet and cold room installation guaranteeing significant energy savings and early warning alarms to avoid potential food loss.