Use of district heating equals higher individual comfort and energy efficiency
The basic principles behind district energy are remarkably simple. At one end of the network is an energy source (often a multi-fuel CHP plant). Heat is then distributed via a network of insulated pipes to residential, commercial and industrial buildings across the city.
At the end-user level, individual buildings are connected to the district heating network. In the building a substation with heat exchangers and various control components efficiently transfer hot water for room heating and domestic hot water (DHW) purposes into a building's HVAC and DHW systems.
Choosing the right heat distribution system for a building (or network) is influenced by three main criteria:
technical connection specifications;
heat requirements of the building; 
comfort preferences of the building's occupants.
The more accurately you can balance those needs, the better the service you will provide to your end-users and the more energy efficiency you will achieve. Both of these factors are good for your business.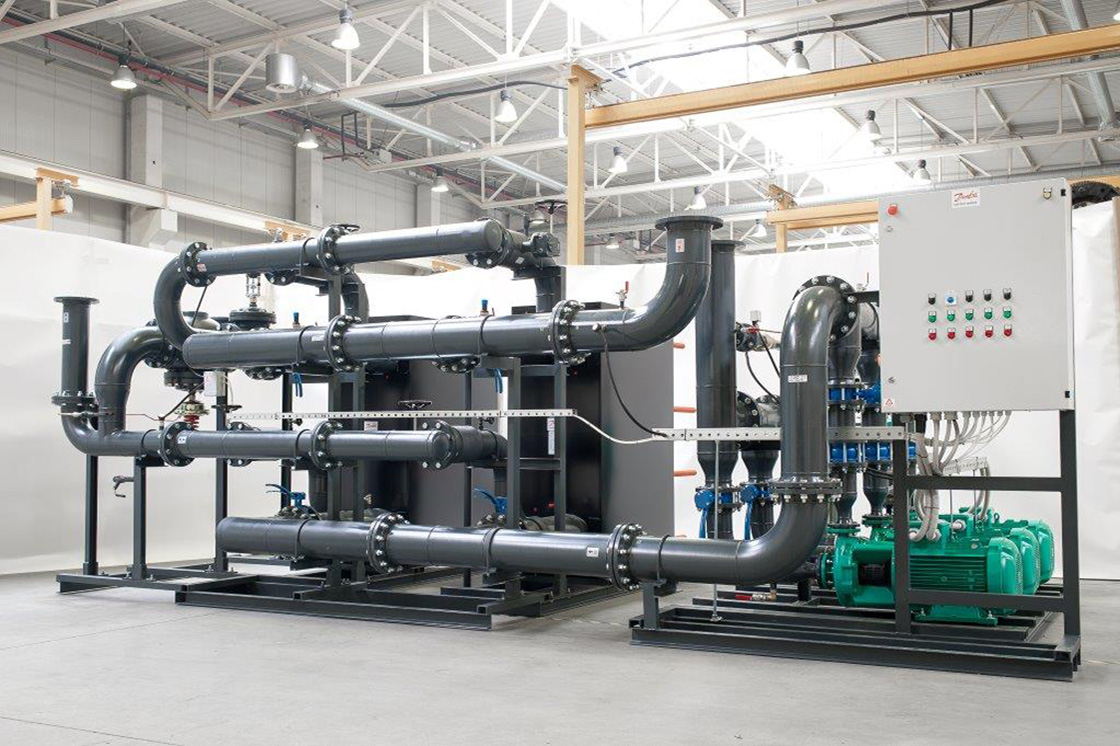 At Danfoss, we develop and produce all  major components for our substations and flat stations in-house. Because we manufacture the key components ourselves, you will benefit from optimized heat transfer and system control performance. Pressure, differential pressure, temperature and flow are integrated and automatically controlled on nearly all Danfoss substations.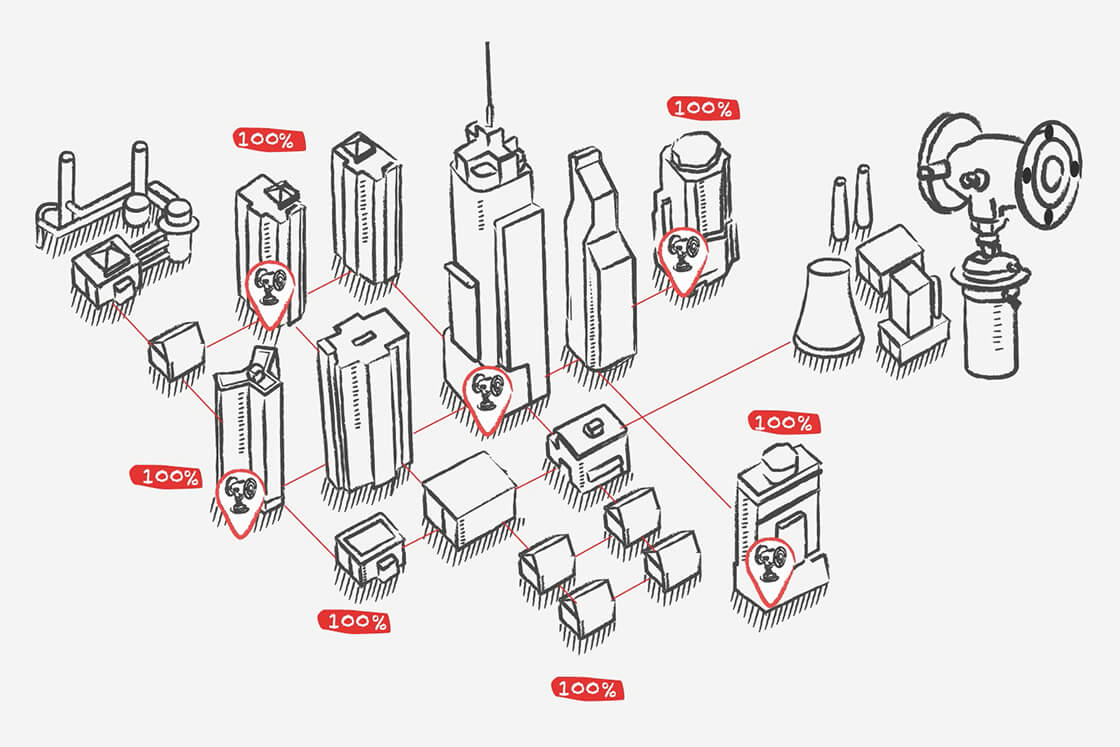 Controllers without auxiliary power, electronic controllers, motorized control valves and energy meters ensure maximum comfort and energy efficiency. They also enable integration into higher-level control and monitoring systems.
How we can help you
Wide product portfolio from flat stations to large site-specific heat transfer units and extensive range of control components
Consultancy and customer dedication, years of experience in buildings and maintaining district energy network
Innovation, technical optimization and performance
Safety and reliability in cooperation, expertise through the entire delivery chain of district energy
Global reach with strong local representation and know-how
Experience with all types of initial energy sources
Heat Selector
Danfoss Heat Selector is the best-in-class online selection tool that optimizes the planning process for heating application experts.
District heating application guide
We share experience, application expertise and make recommendations on optimum performing DH applications and key applied control components
Motorized control valves and actuators

Motorized control valves ensure perfect control and efficiency for every building and application. Danfoss Motorized Control Valves (MCV) for district heating and cooling, HVAC and central heating systems ensure stable and accurate control of water, glycol mixtures and steam.
Danfoss shaft generators drive down emissions on board

The South Korean National Institute of Fishery Science is enjoying great fuel savings and 20-30% less emissions from its newest research vessel. A special shaft generator solution enabled the vessel to comply with the IMO environmental regulations effective in 2020.

Solar heating plant reduces CO2 emissions by 15,700 tonnes annually

The world's largest solar heating plant in Silkeborg, Denmark harnesses energy to heat the homes and workplaces of 40,000 citizens. It supplies 18-20% of the annual heat consumption in the city of Silkeborg, Denmark, which has an ambitious target of CO2 neutrality in heat production by the year 2030.

District energy as the heating and cooling solution in Teknopark Istanbul, Turkey

Building: Office
Application: Production of heating, cooling and domestic hot water
Challenge: Design and construct customized district energy solutions for all buildings on the park
Solution: Danfoss  designed and constructed 3 pre-assembled DSE substations containing control valves for the heating, cooling and domestic hot water, heat meters, self-acting controllers and electronic controllers connected to a central Building Management System. 

First ever district heating system with substations in Turkey

600 residents in the town of Soma in Western Turkey now enjoy the comforts of a reliable and cheap heat supply from the town's brand new district heating system. 

In the coming years, more than 8,000 households will be joining the system that exploits the excess heat from the municipal power plant – a great improvement from the charcoal boilers of the past, and much less expensive.