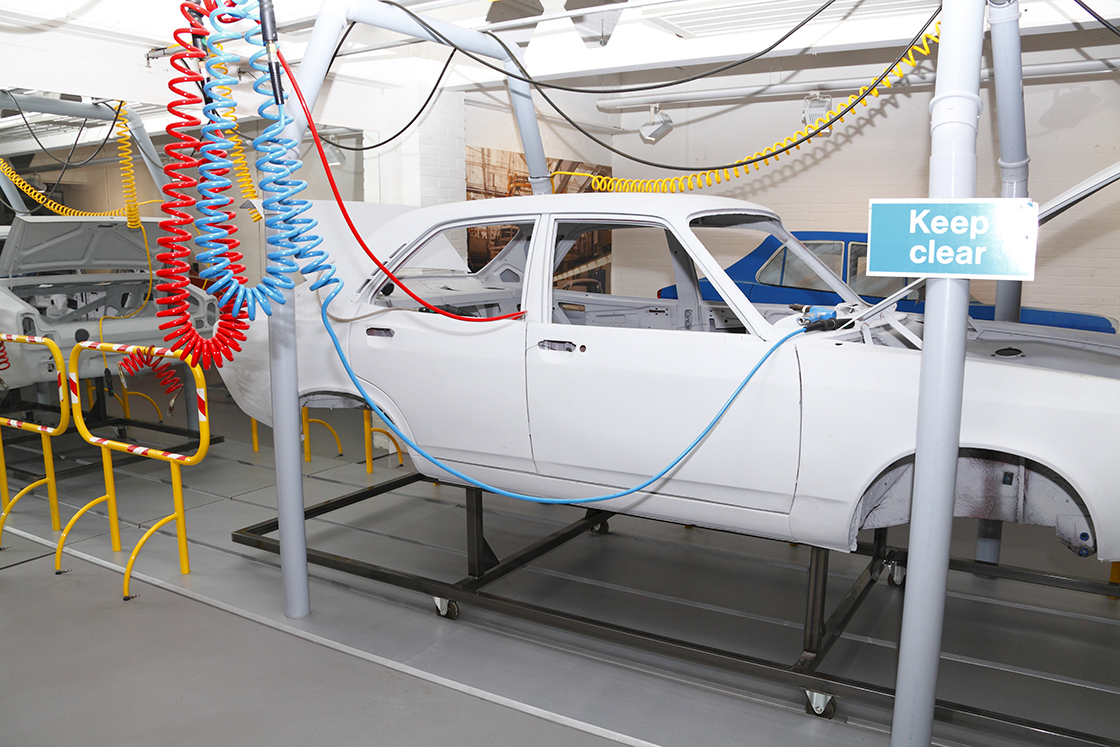 Automotive manufacturing facilities are complex and consist of many areas with different levels of fire risk, from production lines to paint booths and flammable liquids storage rooms as well as offices and server rooms. It is imperative to have a reliable and safe fire fighting system installed in the automotive manufacturing facility that activates quickly in case of a fire and offers fire protection for both people and equipment. Through years of research and testing, Danfoss has developed a fire fighting system based on a high-pressure water mist that is ideal for fire protection of any areas in an automotive manufacturing facility.
The intelligent use of water
SEM-SAFE® is a high-pressure water mist fire fighting system that uses micro droplets released through nozzles into protected areas. It comprises a high-pressure modular pump unit, section valves, piping and water mist nozzles.
Added fire safety
With SEM-SAFE® high-pressure water mist technology, all areas in an automotive car factory can be protected.
Key manufacturing areas:
Paint booths
Wind tunnels
Engine test cells
R&D centres
Environmental testing chambers
Flammable liquids storage
Acoustic testing chambers
Other areas:
Server rooms
Control and monitoring rooms
Offices and meeting rooms
Corridors
Canteens
Transformers
Generators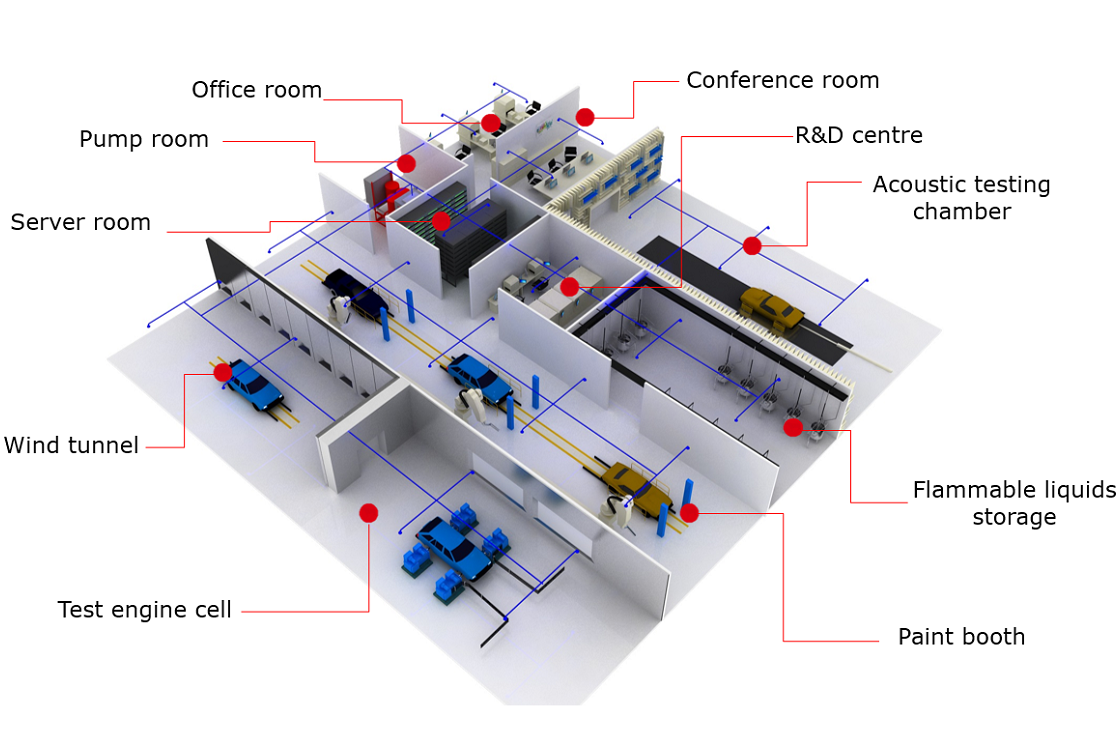 Superior extinguishing capability
SEM-SAFE® high-pressure water mist activates fast and locally in the areas where the fire has been detected. It extinguishes rapidly and effectively blocks radial heat, thus protecting against any structural damage as flames cannot expand. Fire is kept under control until the arrival of the fire fighting crew.
Minimized business interruption with SEM-SAFE®
SEM-SAFE® high-pressure water mist technology for fire fighting uses less water and produces a high level of atomization. This means that water mist is very gentle on high sensitive equipment such as server rooms.  Downtime can be reduced significantly, because secondary water damage is kept to a minimum. In addition, the system is light and easy to integrate among other installations present in a factory.