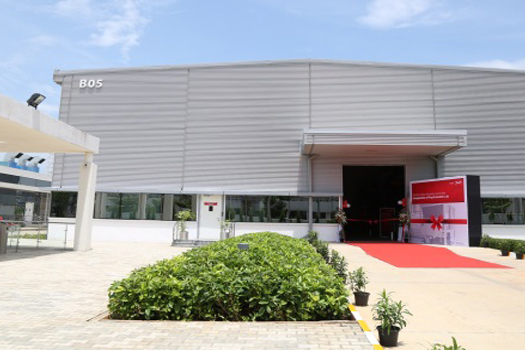 Application development center in Oragadam, India
2,000 m2
The ADC is located in Oragadam at the Danfoss India Campus. It includes a component test laboratory, two psychrometric testing laboratories and an Industrial Refrigeration ammonia training unit. The ADC is dedicated to testing of customer applications and a wide range of Danfoss products and subassemblies. The center provides a first mover advantage to Danfoss by collaborating with key customers in the development of new products and applications.
We support our customers to meet the challenges of energy efficiency and prepare them for the transition to new eco-friendly refrigerants. The center also assists in the competency development of internal and external stakeholders and supports further customer retention through loyalty.
The ADC has the capability of testing different types of air conditioners, chillers, air handling units and commercial coolers, Danfoss refrigeration components and subassemblies.
The center works extensively with key customers in India and supports Danfoss across various regions in Asia.
Available tests:
Customer products:
Air conditioners : 7 – 90 Kw
Chillers : 7 – 200 Kw
Fan coil units: 7 – 70 Kw
Danfoss products and assemblies:
Refrigeration, air conditioning and industrial refrigeration products
Condensing units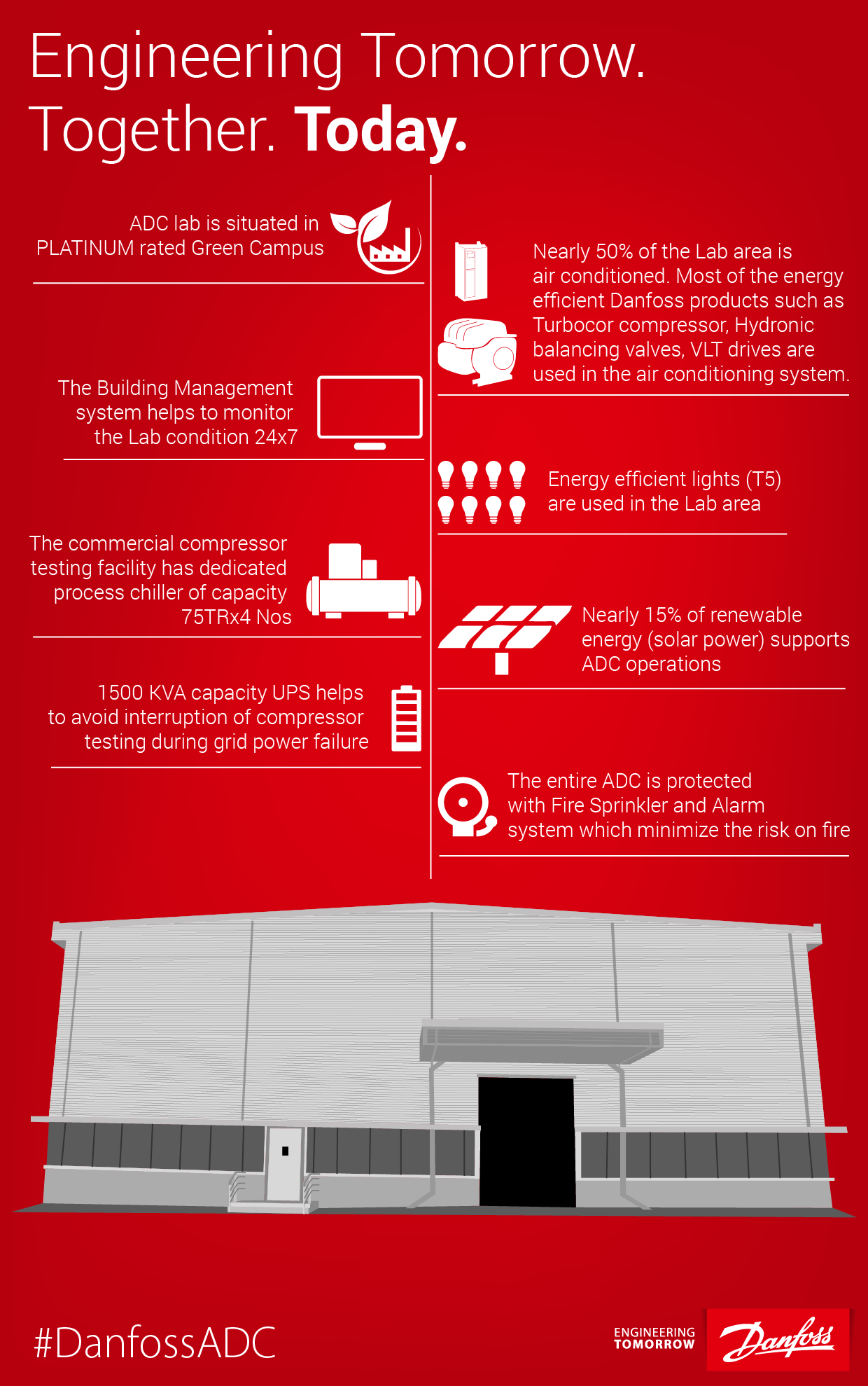 Learn about the other application development centers