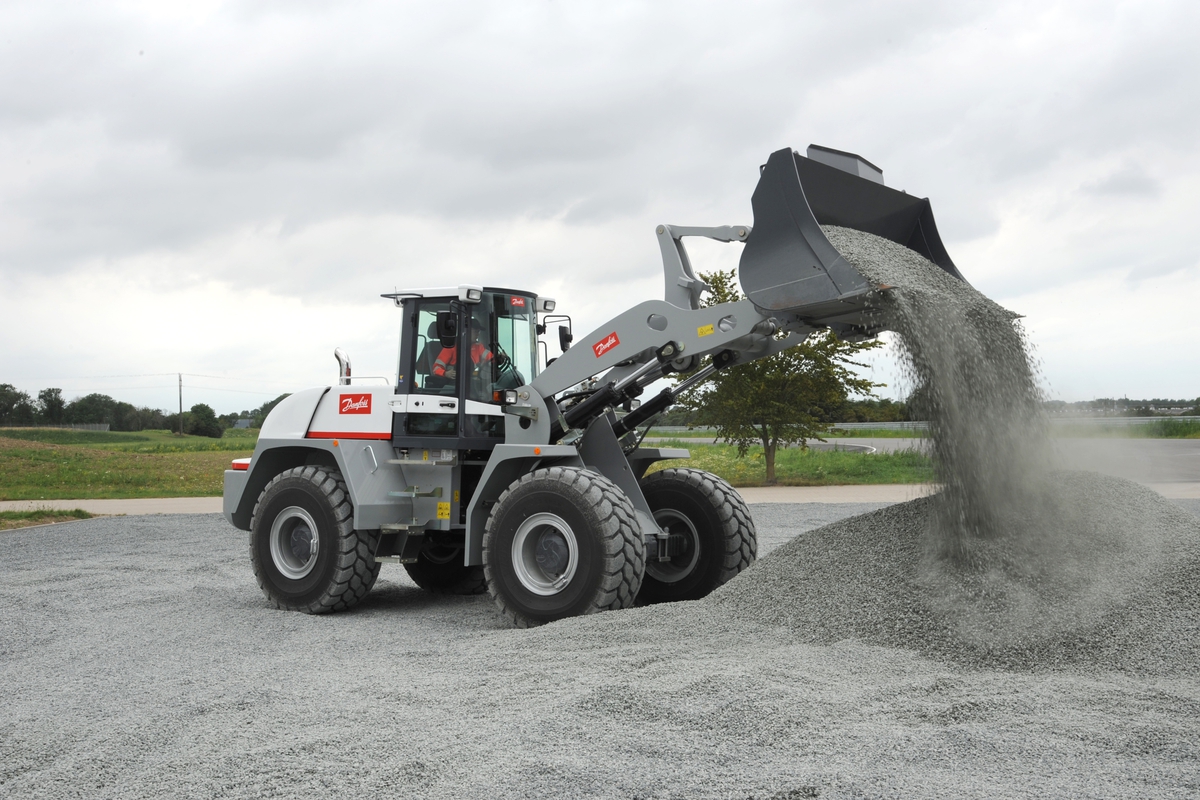 NORDBORG, Denmark – Danfoss Power Solutions, a leading global supplier of mobile and industrial hydraulics as well as electric powertrain systems, is showcasing its Work Function Solution at Bauma 2022. The software package — housed on Danfoss controllers and designed to work with a wide range of Danfoss components such as valves, pumps, and human-machine interfaces — helps original equipment manufacturers accelerate work function subsystem development and simplifies the automation of operator-assist functions.
Danfoss' Work Function Solution software is ideal for wheel loaders, skid steer loaders, telehandlers, and tractor front loaders. The software covers typical operations of these machines, including bucket operation, boom float, boom operation, bucket shake, and quick attachment change. The software also enables advanced features, such as electronic torque limiter, maximum height, performance profiles, auxiliary hold with prioritization, boom kickout, bucket positioner, electronic end-stroke cushioning, and electronic flow sharing.
The ready-to-use software helps OEMs reduce time to market and enables machine personalization for each operator. The package eliminates the need to develop custom software and does not require coding. The preprogrammed software functions and hardware components can be configured in a service tool designed specifically for this subsystem. These configurable parameters permit customization for operator behavior, which increases comfort and ease of use, thereby improving productivity.
Further accelerating time to market, the software package is designed to cover functional safety requirements across multiple application needs, eliminating the complex task of developing new safety capable and compliant software. The tested and validated solution includes more than 20 safety functions, including advanced longitudinal load moment control — a mandatory function for telehandler applications — that prevents a heavily loaded machine from tipping over and helps operators remain productive.
"With our Work Function Solution, we're meeting OEM, owner, and operator needs of today and tomorrow. We have several additional features in development and will continue developing new features as technology advances and as new regulations and market dynamics create new needs," said Kim Skov, director, Controls subsystem engineering, Danfoss Power Solutions.
To learn more about the Work Function Solution and the subsystem support Danfoss offers, visit the Danfoss wheel loader solutions page.