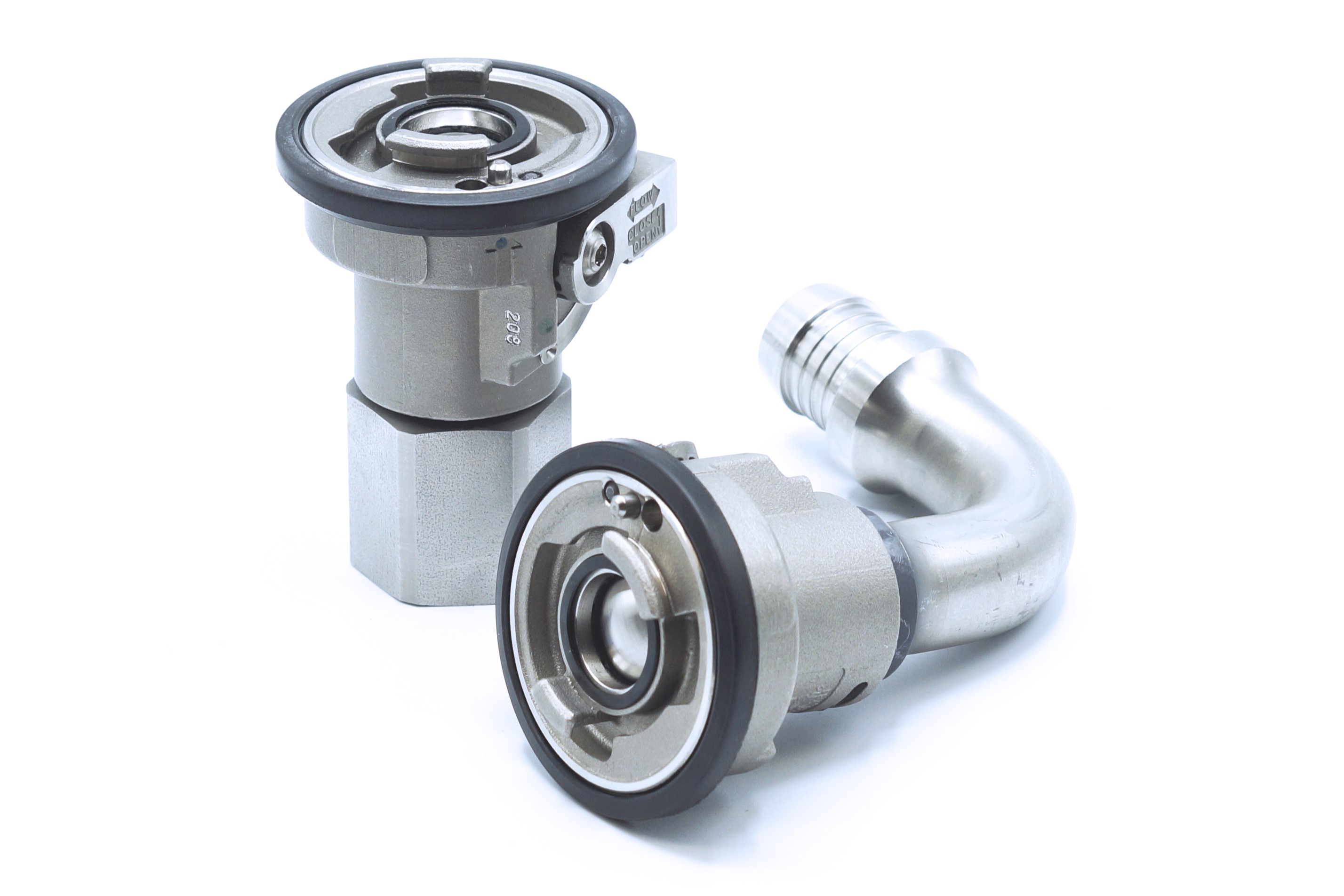 NORDBORG, Denmark – Danfoss Power Solutions, a leading global supplier of mobile and industrial hydraulics as well as electric powertrain systems, has launched a portfolio of quick-disconnect couplings for data center liquid cooling applications. Danfoss Hansen FD83 series quick-disconnect couplings, now available in a 2-inch size and additional configurations of the popular 1-inch size, are known globally for their performance, efficiency, and reliability.

With higher flow rates and a lower pressure drop, the new 2-inch coupling improves liquid cooling system efficiency, reducing power consumption and operating costs. In testing, the 2-inch FD83 series coupling reduced pressure drop by 98% compared to standard 2¼-inch ball-locking couplings, according to ISO 7241-1 B.
"With more powerful chips, denser racks, and heavier workloads, today's data centers are running hotter than ever, increasing the demand for larger, more efficient liquid cooling solutions," said Christian Kuenstel, global product management leader, Connectors, Danfoss Power Solutions. "With our FD83 series and our new 2-inch coupling, in particular, we've engineered a full-flow design that enables more customers to benefit from greater liquid cooling performance, efficiency, and cost savings."
The FD83 series' turn-to-connect feature enables simpler, faster, and less costly coupling installation. The feature allows connections to be made without the risk of hose torsion or the need for additional adapters, which also prevents leaks due to incorrect assembly. Designed to ensure reliable, leak-free operation and easier maintenance, FD83 couplings feature a patented dual interlock safety mechanism that eliminates the risk of accidental disconnection or spills.
Stainless steel construction and an EPDM rubber seal offer broad fluid compatibility and high corrosion resistance, enabling long life and low maintenance costs in cooling applications using water glycol or other liquids. Alternative seal materials and color-coded bumper seals are also available. A portfolio of end connections enables use in a variety of space configurations. Options include a new sanitary flange terminal end, as well as threaded port and hose barb connectors in various sizes. These broad configuration options enable the coupling to be used in many other fluid transfer applications where safety and low pressure drop are critical.
Featuring identical halves, FD83 couplings require only one part number, enabling customers to simplify stocking and inventory management.
Danfoss Hansen FD83 series quick-disconnect couplings are compliant with PED 2014/68/EU §4.3. They offer 10 bar (150 psi) maximum working pressure and are suitable for operating temperatures between 3°C and 60°C (37°F and 140°F).
To learn more, visit the Danfoss Hansen quick-disconnect couplings webpage.