After 15 very years of successful collaboration we are starting to say goodbye to one of our most acknowledged products in HVAC heating and cooling systems, the AB-QM Pressure Independent balancing and Control Valve (PICV).

AB-QM and its pressure independent functionality totally changed the market of hydronic balancing and control valves for terminal units in non-residential buildings.

Today we are proud to introduce you to its successor; AB-QM 4.0
Meet AB-QM 4.0, our new PICV with re-defined value for HVAC designers, building owners and building users. The valves are designed for use in combination with conventional actuators or the Danfoss NovoCon® S digital actuator. In particular, they enable HVAC 4.0 solutions in smart commercial buildings concepts such as hotels or offices
100% valve authority
The new Danfoss AB-QM 4.0 valves are designed in sizes from DN15 to 32 and add new features and improved specifications to the proven capabilities of the well-known AB-QM series. The unique 100% valve authority, achieved by a built-in differential pressure controller, remains unchanged. This ensures the accurate control performance of the valves. Several significant changes and improvements have been implemented, making it a whole new valve rather than an upgrade.
Better resistance to scaling and clogging
Most remarkable is the re-design of the inner construction. By using innovative PPSU Polymer material the resistance of the valve to scaling and clogging has been considerably improved compared to any other HVAC control valve. Intensive testing proofs continued stability of the flow characteristics and accurate control performance, also after years of use.
The pressure class has been increased from PN16 to PN25 while the required differential pressure continues to be just 16 kPa.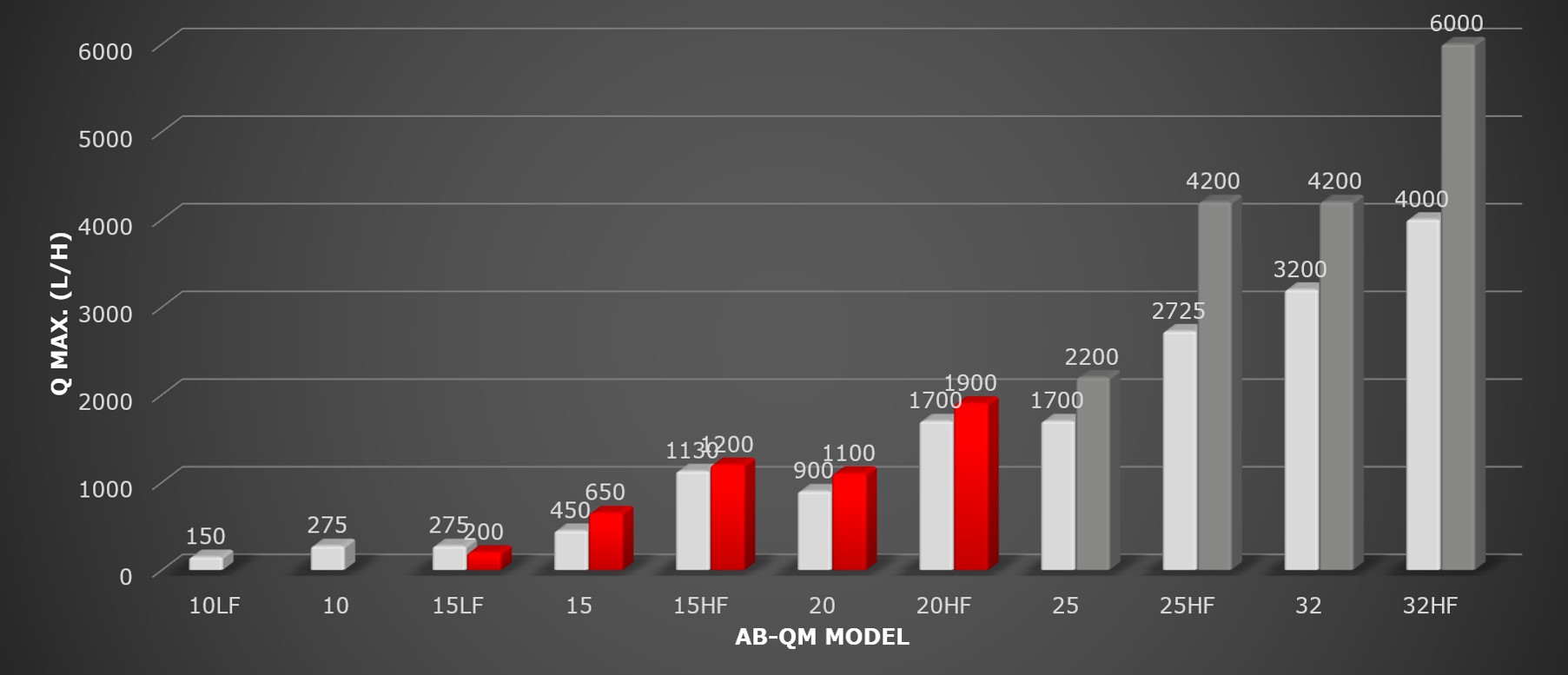 Increased flow capacity per DN size
The adjustable flow rate of the AB-QM 4.0 valves has been significantly increased, for example from maximum 450 to 600 l/h with DN15, allowing bigger terminal unit capacities to be controlled by smaller dimension valves. The minimum flow pre-setting has been reduced from 20% previously, to just 10% now. Alternatively, the valves are also available as high-flow or low-flow versions. Such as the DN15 HF with 120 to 1200 l/h adjustable capacity. Or the DN15 LF with 20 to 200 l/h adjustable capacity.
All AB-QM 4.0 valves are available with either internal or external threads and with or without test plugs. And they feature a pre-setting scale that remains visible from several directions, even with an actuator mounted on the valve.
Phased global introduction
The new AB-QM 4.0 valves in DN15 and DN20 are, initially in Asia, India, Middle East, Latin America, Spain and DACH region, available during Q4 2019.  After the production ramp-up the valves will, together with the also new thermal actuator TWA-Q, be available in Q2 2020 in the rest of Europe and China. The versions DN25 and DN32 are expected to be available in Q1 2021.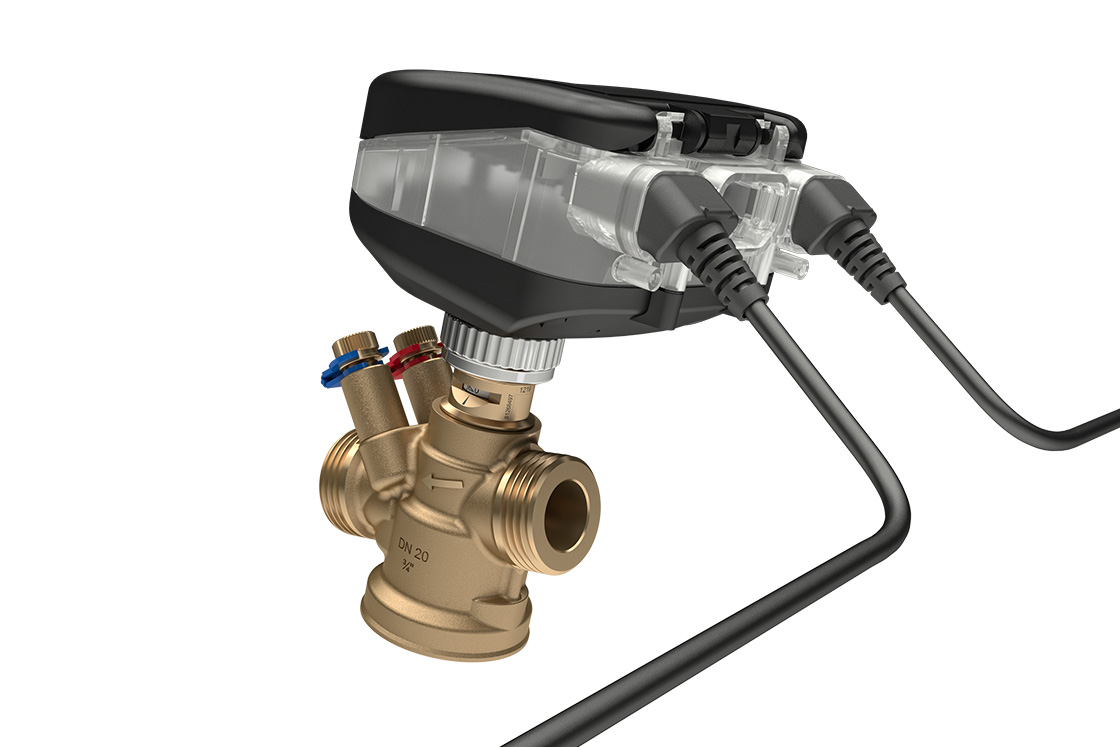 Hydronic HVAC connectivity with BMS
All valves are intended for use both with conventional (on-off or modulating) actuators and with the Danfoss NovoCon® S high-accuracy digital actuator, which can be integrated into Building Management Systems (BMS) via BACnet or Modbus bus-communication. In particular, this means the AB-QM 4.0 valves enable smart building concepts in commercial buildings such as hotels or office complexes.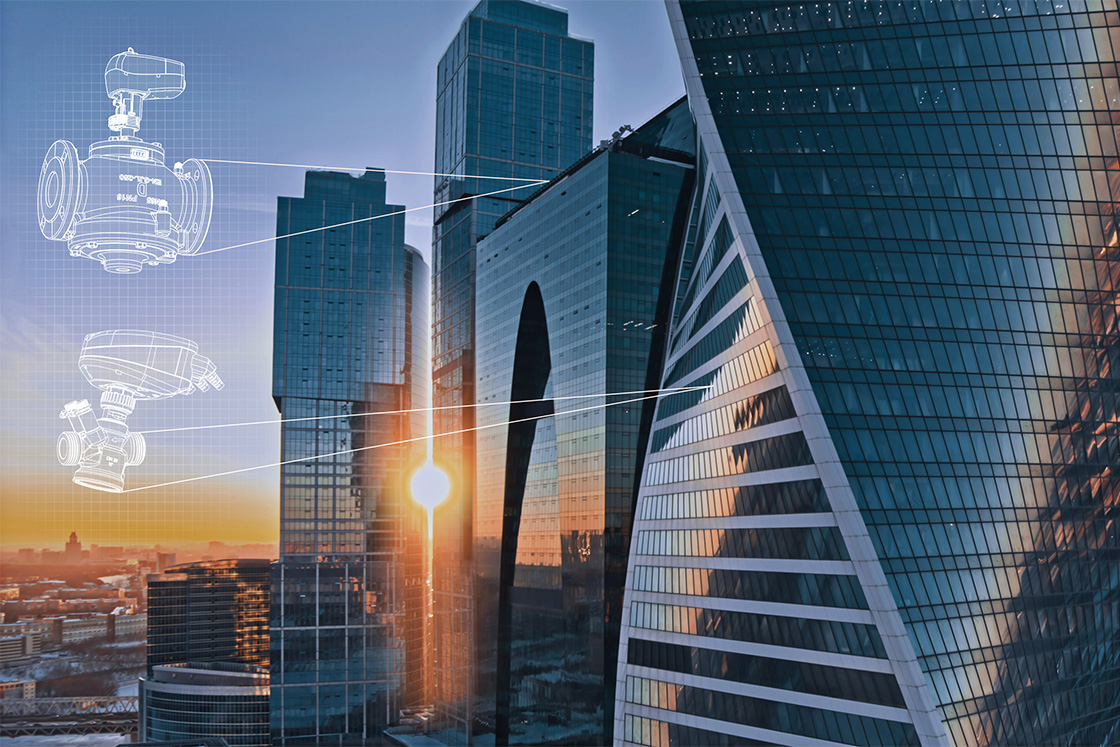 Engineering HVAC 4.0 for smart buildings
Danfoss is engineering HVAC 4.0 for smart buildings. The combination of AB-QM 4.0 and NovoCon® S actuators is a good example of the digitalization in HVAC. The combination does not only establish high precision, dynamic, hydronic balancing and control. The digital actuators provide BMS with real-time HVAC data to enable Active Energy Management (AEM). Digital valve control via fieldbus also offers advantages in remote commissioning, flow setting and flushing. Continuous logging of all system data enables predictive maintenance and energy allocation. And automatically generated alarm messages support fast and accurate troubleshooting. HVAC 4.0 continuously optimizes the energy efficiency and comfort of buildings by using smart and connected products and services.