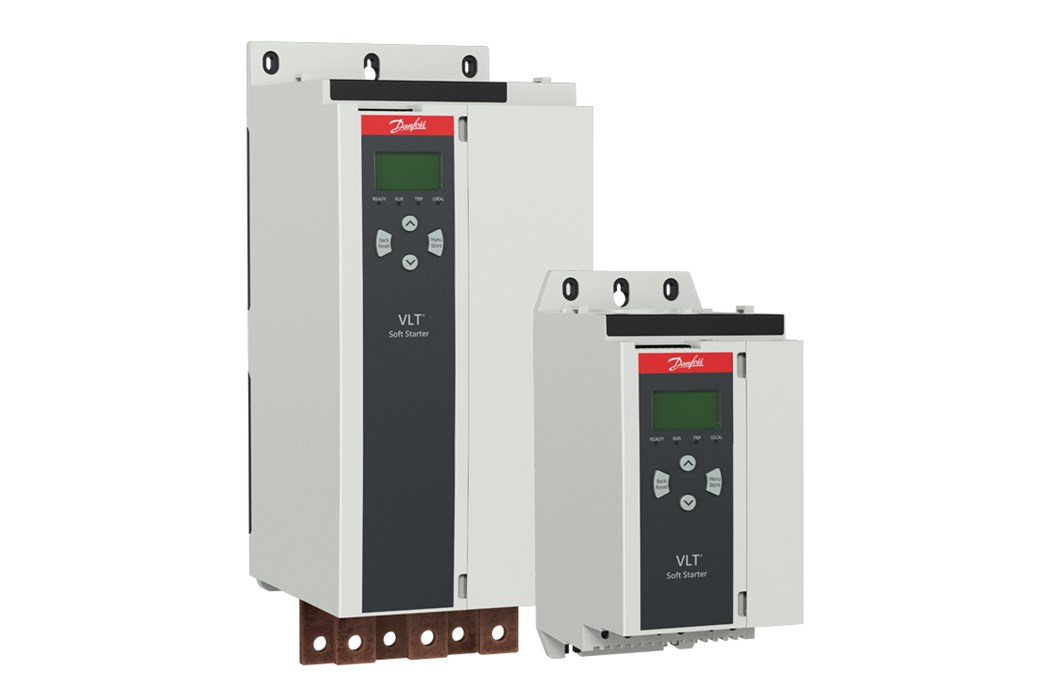 Used to temporarily reduce load and torque by limited electric current surge of an AC motor during start-up, the VLT® Soft Starter MCD 600 reduces mechanical and electrodynamic stresses to extend the lifetime of a system.
Fast engineering
Only three mechanical sizes up to 1250A simplify the engineering. 
Advanced controls
The VLT® Soft Starter MCD 600 combines the latest in advanced controls and protections with an increased level of intelligence for superior performance in fixed-speed applications. Three Adaptive Acceleration Control (AAC) start profiles — early, constant, and late acceleration — allow the MCD 600 to automatically adapt to the chosen starting and stopping profile. Expanded motor and controller protections (over/under-power and over/under-voltage) help to reduce critical and costly downtime.
Integrated bypass, available on select models, ensures both extremely high-efficiency and harmonic-free operation at full speed, reducing energy consumption and ensuring cost savings.
Easy installation and operability
Featuring an industry-leading compact size and a wide variety of Ethernet and serial-based communication option cards and application-dedicated smart cards, the VLT® Soft Starter MCD 600 is more flexible than ever to install.
Ease of use is also greatly increased through new capabilities like a pump-clean function, which helps to dislodge debris from an impeller without any extra components, PowerThrough operation, and calendar or run time-based scheduling.
Additionally, a quick set-up menu, a log menu that records up to 348 individual events for easier application analysis, and support for multiple languages contribute to simplified operation of the soft starter.