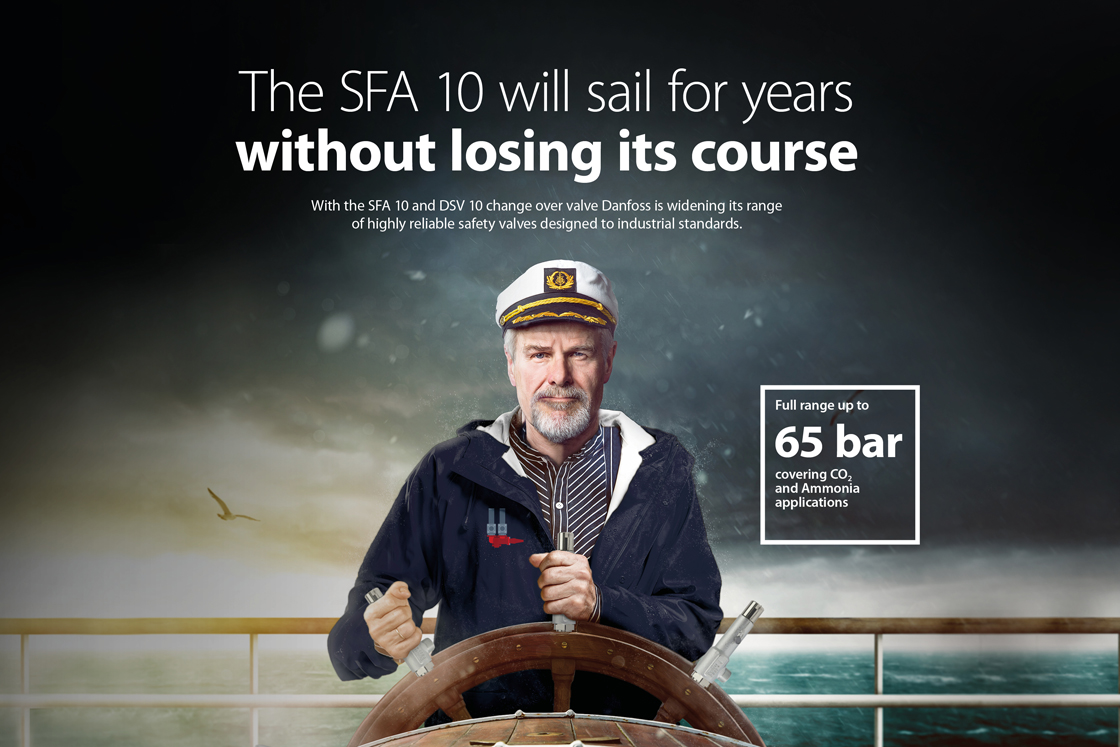 We are pleased to announce the release of the latest Safety valve SFA 10H for CO2, which offers pressure settings from 28 to 65 bar.  The new safety valve is a perfect match for applications with CO2 and synthetic oils; where its reduced capacity, high reliability, and high-pressure setting make it the perfect choice.
"We are very excited about the launch of our new SFA 10H which not only opens up for use in CO2 applications, but it also comes in new variants with NPT connections in selected pressure settings and bundled kits that will make the ordering and handling even easier," said Industrial Refrigeration Product Manager Alejandro Figueroa Lopez.
Designed for maximum reliability
The design and manufacturing of the SFA 10H have a focus on preventing leaks, providing perfect reseating after release, and keeping a stable set pressure over time. The EPDM O-ring and its perfect alignment guarantee a tight sealing. Furthermore, the springs are designed with a low-stress level which ensures a stable set pressure of the safety valves over time. The SFA 10H can be delivered with a standard pressure setting certificate or TÜV pressure setting certificate.
Easy installation and trouble-free service
Sizing and selection are simple using the Coolselector®2 software and weld nipples are available for easy mounting and installation. The SFA 10H and designed to be easy to replace and service with factory assembled cone and O-ring assembly.
The DSV 10 change-over valve
The new DSV 10 change-over valve has multiple connection options being offered in both G-thread and NPT-thread variants. It comes with a position indicator reducing the risk of errors during service and maintenance. Furthermore, blind plugs are available for system pressure testing and a reducer for perfect positioning.
To explore how the Danfoss SFA 10H can improve the safety of the cooling system, please visit:
Coming soon...
Coming soon...