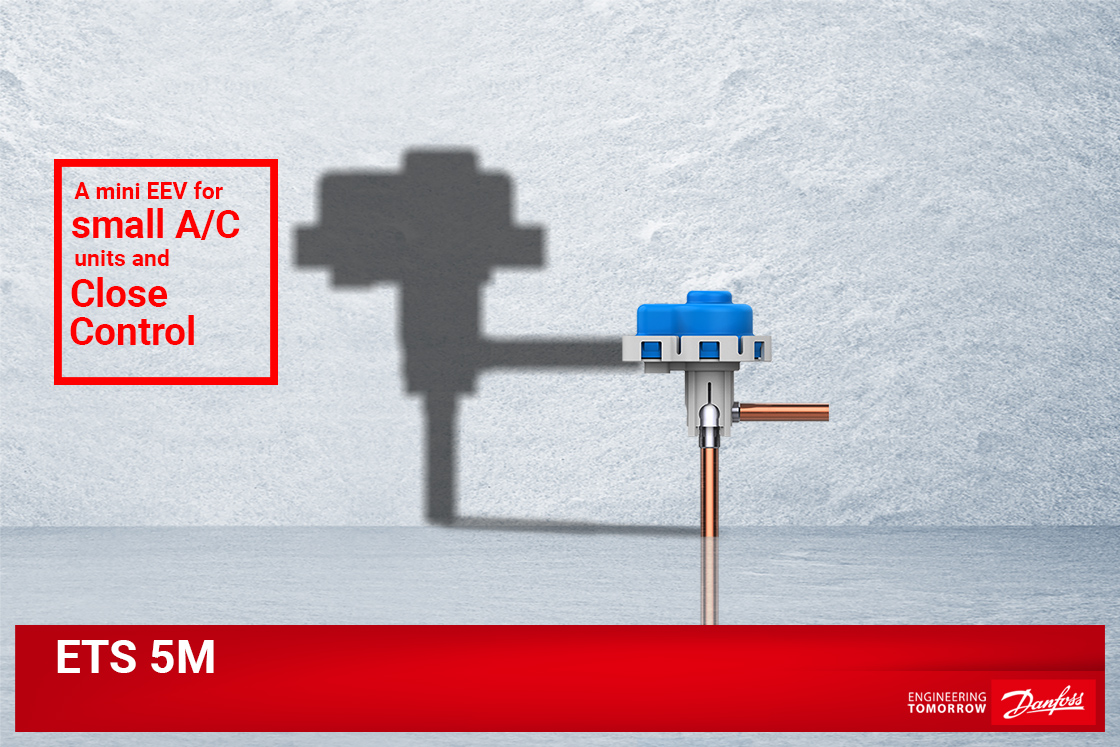 Danfoss has unveiled what is believed to be the world's smallest electronic expansion valve (EEV), a mini EEV for small A/C and CRAC units, allowing OEMs to drive greater system efficiency, reliability and quieter operations.
Developed in response to market demand for quieter unit operation and greater reliability, the Danfoss ETS 5M is significantly smaller and lighter than the next best alternatives—giving OEMs the opportunity to create compact system designs or replace in existing systems.

For comfort applications, the ETS 5M ensures low acoustic level, and offers full performance bi-flow capability—enabling quiet, precise performance for both cooling and heating.

In addition, the ETS 5M is ideal for high evaporating temperature Computer Room Air Conditioners (CRAC) with direct expansion. Its precise flow control and best-in-class protection against moisture and internal leakage improves system reliability in data centers where constant temperatures need to be maintained around the clock. The new valves is electrically compatible with existing 12V drivers. It is a major addition to the portfolio for small A/C units and extends an already well-established portfolio of components for a wide capacity range of CRAC units, which include compressors, controls and sensors, system protectors like filter driers, ball and check valves and micro-plate Heat Exchangers in WC systems.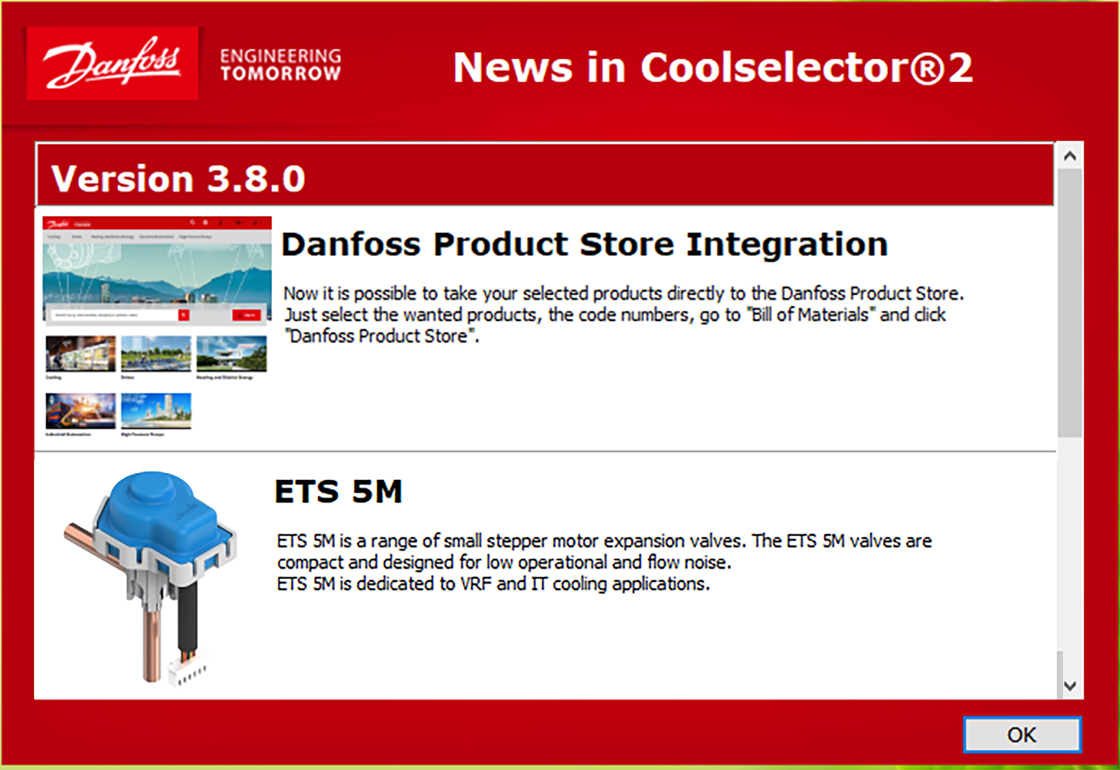 Danfoss ETS 5M is now available in Coolselector®2
Key features and benefits include:
Excellent flow control—especially in part-load conditions
Flexible system design potential—with an installation orientation of vertical ±90°
Compatible with low-GWP refrigerants—such as R32
Low switching costs—due to existing valve driver compatibility
High internal tightness—in normal and reverse flow modes
Large selection of brazing copper connectors—for easy system design
Victor Marinich, Global Marketing Director Danfoss Cooling - Air Conditioning said: "The ETS 5M gives OEMs significant design advantages. It's the world's smallest EEV, so not only does it enable designers to build more compact systems, but it also helps to improve efficiency—making it a highly cost-effective solution for end users."
"In addition, the valve has proved its acoustic performance credentials in lab tests, out-performing most existing products across a wide range of operating conditions and refrigerant charges."
"Under test conditions, the Danfoss ETS 5M achieved the lowest leakage rate in both directions against alternative' EEVs."
While the Danfoss ETS 5M is now available for small A/C units and CRAC applications, Danfoss intends to extend the component's operating map initially to applications such as heat pumps, and later to semi-plugin cabinet, cold room, and refrigerated transport applications.
To product selection in Coolselector®2