All electricity and heating for buildings at Danfoss headquarter campus will be carbon neutral by the end of 2022. An important step towards Danfoss' global target of becoming carbon neutral before 2030.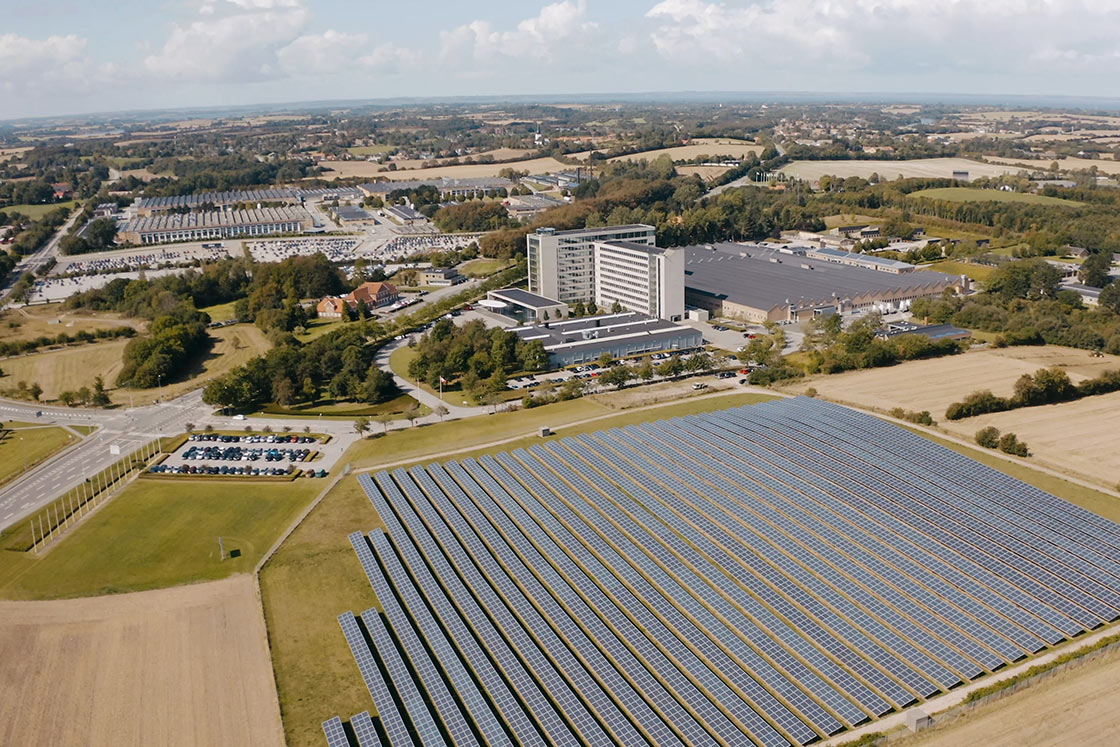 One year ago, Danfoss announced its ambition to be carbon neutral in all global operations within ten years and to contribute to the goals of the Paris Agreement by setting science-based targets.
Eight years ahead of reaching this ambitious main target, Danfoss global headquarters in Nordborg, Denmark, will reach full CO2 neutrality already in 2022.
The offices and factories of the main campus cover a vast area of more than 250,000 square meters and has, within recent years, undergone a massive change to improve energy efficiency. To a wide extent by applying Danfoss' own green technologies as part of Danfoss Global Energy Saving Program. Thus, the demand for fossil fuels for heating has been reduced by 60% since 2007 - and the journey continues.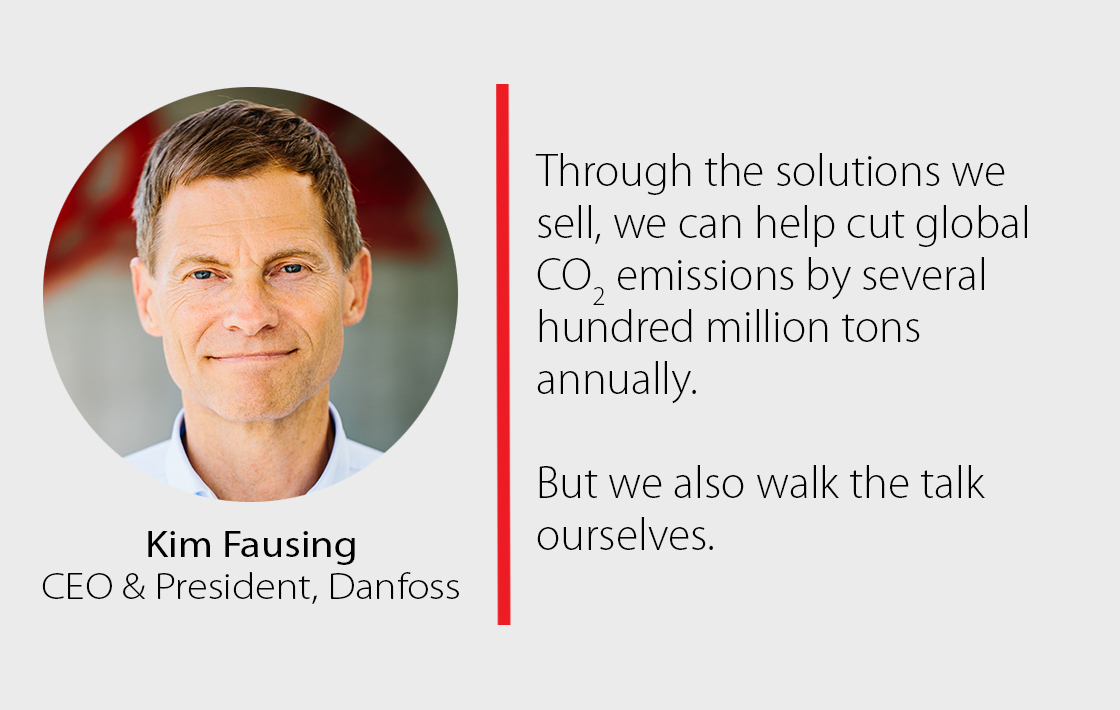 Already from the beginning of this year, Danfoss began to source green electricity for the headquarters and aims to cover 60% of the heating demand with CO2 neutral district energy from a new municipal district heating facility situated next to the Danfoss headquarters. It came into operation in mid-2020. Further, electrifying the heating systems by installing electric boilers will also be considered.
"In 2021, we will continue our work to make our headquarter campus carbon neutral," says Danfoss CEO and President Kim Fausing and explains how:
"We will do so by using green electricity and cover the heating demand by CO2 neutral district energy, by utilizing excess heat from processes and data centers, and by installing heat pumps to cover the remaining demand for heating – in other words, by applying our own solutions."
The journey has been remarkable.
A few years back, in 2015, Danfoss headquarter campus was 100% heated by fossil fuels. Next year, it will be CO2 neutral. And in, 2024, the excess heat from Danfoss' newly built data centers will contribute with 25% of the overall heat supply.
"Through the solutions we sell, we can help cut global CO2 emissions by several hundred million tons annually. But we also walk the talk ourselves," Kim Fausing says.
Sustainability
Learn more about our approach to sustainability and how we continue to step up on climate action by setting up and executing new and ambitious targets.