Strong growth momentum continued
Global megatrends such as digitalization, electrification and solving climate change are creating demand for Danfoss technology.
During the first nine months of 2018, sales grew by EUR 202m to EUR 4,569m – an 8% growth in local currency. The higher top line lifted earnings (EBIT) by 11% to EUR 549m and the net profit improved by EUR 48m to EUR 374m. At the same time, the group continued its significant investments in growth initiatives and digitalization, most recently with the two technology acquisitions of Artemis Intelligent Power and AXCO-Motors.
"The increasing focus on solving climate change makes our energy-efficient technologies more relevant than ever before. At the same time, our customers increasingly demand more intelligent systems, for example, for buildings and supermarkets, which use our advanced digital solutions to use less energy and limit the risk of food loss," says Kim Fausing, President and CEO.
The progress was broadly based, but primarily driven by strong growth in the major markets in North America, Europe and China. In the recent quarters, Danfoss' North American business has built up a solid momentum, due to the high investment levels in infrastructure in the United States. In particular, the Danfoss Power Solutions business segment, which produces hydraulic solutions and other digital solutions for powering off-highway machinery, has experienced high demand in the United States. The upturn in the global economy has led to higher raw material prices, and the Danfoss Group continues to pass these and newly imposed tariffs on to customers.
Despite the solid growth momentum across Danfoss, the most recent months indicate that uncertainty in some markets has grown, due to the current geopolitical environment, and this has started to be reflected in postponed projects and negative impact on demand.
"All in all, we saw good growth in the first nine months, and we are maintaining our expectations for the year. But the clouds that we see on the horizon have reduced visibility. This is primarily due to the increasing trade conflict between the United States and China as well as the increased uncertainty in other areas of the world. But, at the same time, the global megatrends are so strong and the relevance of our solutions so significant, that we are maintaining our long-term focus on strengthening Danfoss, and we will continue to invest in growth initiatives and new technology to create the best possible basis for future growth."
Key figures from the first nine months of 2018:
Sales grew by 5% to EUR 4,569m (first nine months of 2017: EUR 4,367m), corresponding to an 8% growth in local currency.
Operating profit (EBIT) grew by 11% to EUR 549m (first nine months of 2017: EUR 493m). The EBIT margin was 12.0% (first nine months of 2017: 11.3%).
Net profit improved by 15% to EUR 374m (first nine months of 2017: EUR 326m).
Outlook 2018 maintained
Danfoss expects to maintain or expand its market share, while maintaining the profitability measured as margin at the 2017 level, following significant investments in digitalization. 
Further information:
Danfoss Media Relations
Tel.: +45 70 20 44 88
Read interim announcement 1st to 3rd quarter 2018
Find more financial information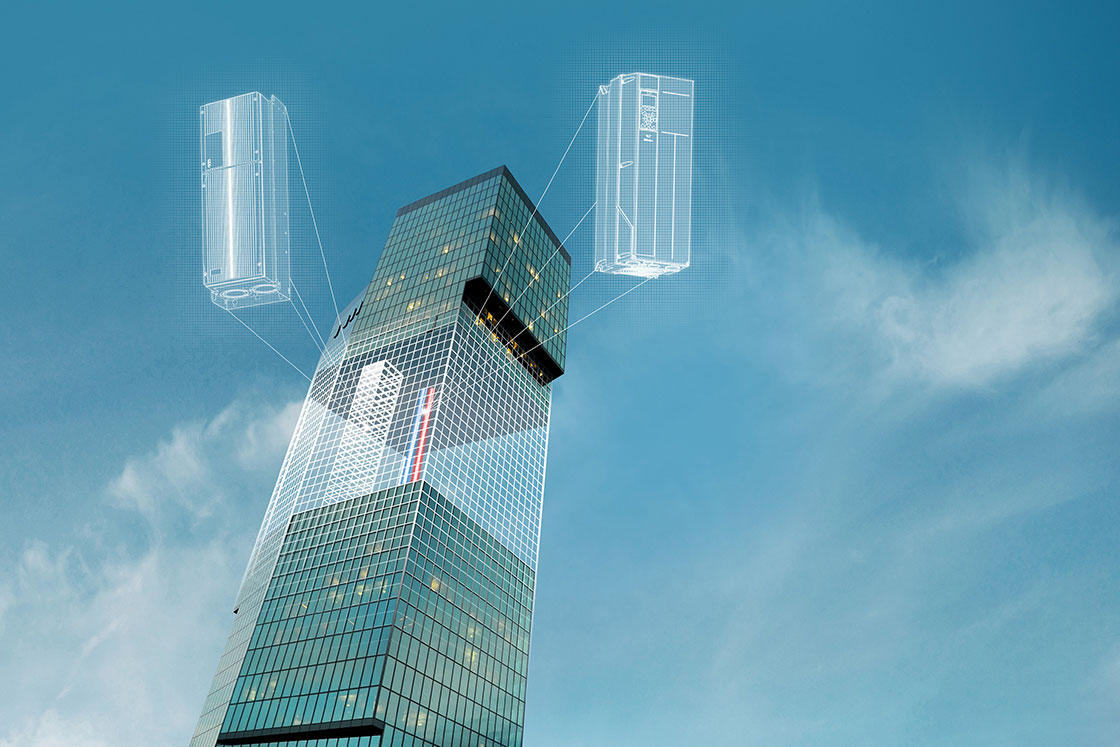 Engineering the world of Tomorrow
Danfoss engineers advanced technologies that enable us to build a better, smarter and more efficient tomorrow. In the world's growing cities, we ensure the supply of fresh food and optimal comfort in our homes and offices, while meeting the need for energy efficient infrastructure, connected systems and integrated renewable energy.
Our solutions are used in areas such as refrigeration, air conditioning, heating, motor control and mobile machinery.
Our innovative engineering dates back to 1933 and today Danfoss holds market-leading positions, employing more than 26,000 and serving customers in more than 100 countries. We are privately held by the founding family.