The Danfoss Turbocor® Oil Free Compressor has received the endorsement of the Solar Impulse Foundation as one of the top 1000 solutions for protecting the environment.  Already recognized as the world leader in oil free, magnetic bearing compressor technology for the HVAC industry, this prestigious award further validates the Danfoss Turbocor® Oil Free Compressor as being a viable solution for reducing harmful greenhouse gas emissions while also providing economic benefits to end users through an ROI in less than 3 years and reduced energy consumption. 
With this new endorsement, Danfoss is the second company in the world today with Soprema that has three products selected by the Solar Impulse Foundation.
Top scorer in sustainability
Danfoss Turbocor® compressor range has achieved the high score of 4.0 assessed on the criteria of technological feasibility, environmental & socio-economic benefits and profitability.  Danfoss Turbocor® compressors feature oil free, magnetic bearing technology that reduces energy consumption up to 40% compared to traditional fixed-speed compressor technology.  The oil-free technology also sustains high levels of efficiency over the life of the compressor with no degradation of performance.  The sustainable performance of the Danfoss Turbocor® compressor provides annual emission savings of up to 194 metric tons CO2 per year.
More than 68,000 Turbocor compressors have been installed in water- and air-cooled chiller systems worldwide. They can be found in apartment blocks, skyscrapers, nuclear power stations, shopping centers, hospitals, heaters, airplane hangars, naval and commercial vessels and data centers globally.
"We are very proud that our Danfoss Turbocor has been appointed as one of the top 1000 solutions for protecting the environment. The market for highly efficient solutions is growing rapidly, partly because of the increased focus on energy savings and partly because of urbanization which creates a need for more commercial buildings. Turbocor demonstrates that bold technology strategies are instrumental in securing long-term growth and profitability in our core businesses," says Danfoss President and CEO, Kim Fausing.
Sustainable Development Goals and the Solar Impulse Foundation
The one thousand Efficient Solutions, individually assessed by independent experts for the World Alliance, will comprise the very best the world has to offer in clean and profitable solutions to protect the environment. These Efficient Solutions follow five United Nations Sustainable Development Goals (SDG). They will be presented to governments, businesses and institutions to encourage them to adopt more ambitious environmental targets and energy policies. The mission of the World Alliance is to accelerate climate action by achieving a closer alignment between the private and public sector. The World Alliance is backed by Solar Impulse Foundation, whose Initiator, Chairman and Pilot, Bertrand Piccard, wants to exemplify what is possible with current innovation, claiming we're now at a turning point: "In the past, cleantech was not profitable, but today it is. Finally, we can reconcile economy and ecology".
World Alliance has about 1700 members and is rapidly growing.
Explore related material: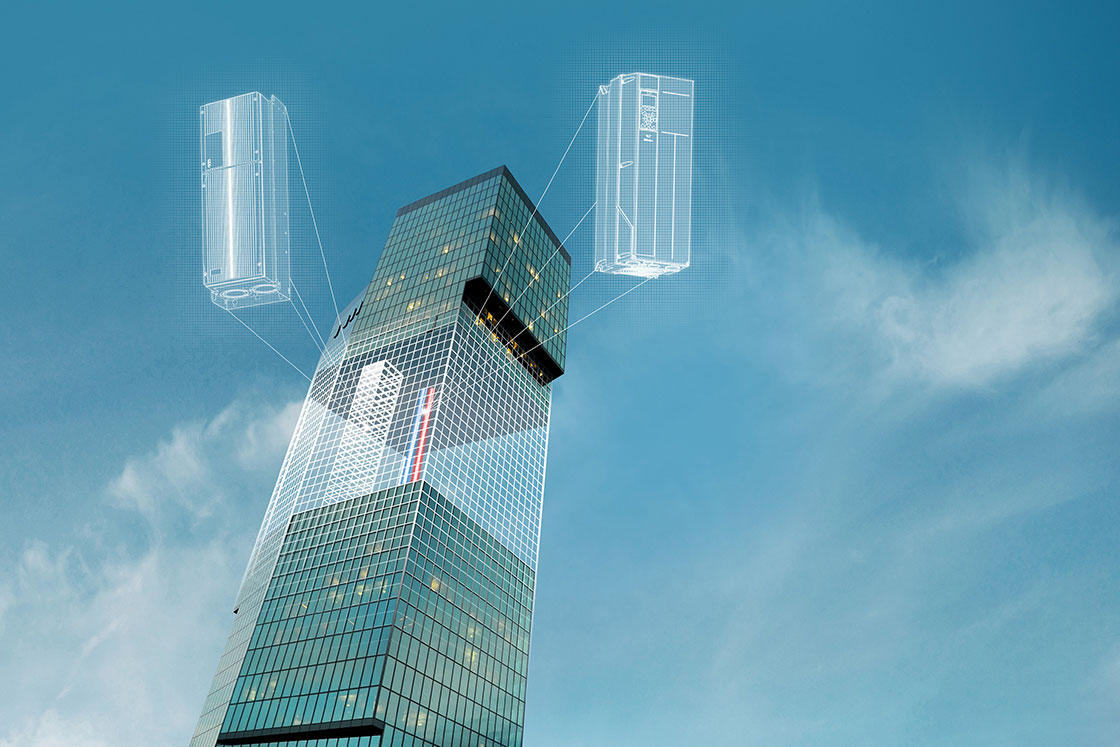 Engineering the world of Tomorrow
Danfoss engineers advanced technologies that enable us to build a better, smarter and more efficient tomorrow.  In the world's growing cities, we ensure the supply of fresh food and optimal comfort in our homes and offices, while meeting the need for energy-efficient infrastructure, connected systems and integrated renewable energy.
Our solutions are used in areas such as refrigeration, air conditioning, heating, motor control and mobile machinery.
Our innovative engineering dates back to 1933 and today Danfoss holds market-leading positions, employing 28,000 and serving customers in more than 100 countries. We are privately held by the founding family.