Danfoss has received an international recognition for its sustainable and innovative tech solutions and was announced to be the "Best Company" with overall exceptional performance among the other established companies, by Sustainary, the team behind SDG Tech Awards Denmark. In the final Danfoss competed against Rockwool, Carlsberg, Chr. Hansen and Siemens Gamesa.
It is the first time SDG Tech Awards Denmark was organized and the prize statue will be passed over to the next winner at the ceremony next year. The SDG Tech Awards Denmark accounted for a hundred nominees appointed for several categories, where the prize for the "Best Company" is the biggest award of the ceremony.
"It is very positive that Denmark have so many companies that work purposefully and professionally with the Sustainable Development Goals, because that is absolutely necessary if we want to solve the challenges we see all over the world. At Danfoss, we develop and produce technologies and solutions that help reduce our energy consumption and ensure fresh food. And we take our own medicine, so it is natural for us to work very concretely and purposefully with the SDGs and sustainability in general," says Danfoss Sustainability director, Flemming Lynge Nielsen.
It is Danfoss goal to ensure, that we can provide the latest technologies available to meet our climate targets and help our customers to increase their energy efficiency. As a business founded on energy efficiency, Danfoss solutions help our customers to reduce energy consumption and contribute to achieving Sustainable Development Goals - the global joint framework to mitigate climate change.
The example of such solution is Turbocor® oil-free compressor for chillers, which was endorsed by energy efficient label Solar Impulse earlier this year and recognized for its contribution to SDG 7 "Affordable and Clean Energy for All". The Turbocor® oil-free compressor was initially nominated for the SDG Tech Awards Denmark in the category "Resource Management" and was among the finalists in the category.
Sustainary is the team behind SDG Tech Awards Denmark, a global execution platform for sustainable technologies with the focus on Sustainable Development Goals, who connects research-based technology solutions from universities with companies and investors. The prize gives us extra motivation to continue delivering ambitious sustainable solutions, that not only solve one challenge but contribute to value creation locally, regionally and globally.
"We work with the Sustainable Development Goals, because they fit well into our business and give us the platform to develop our work and engage in projects with our partners. The more we can engage with stakeholders in partnerships, the more we see energy efficient equipment becoming available in the markets we serve, and the better for the climate," says Flemming Lynge Nielsen.
Read more about our sustainability achievements and how we work with SDGs here.
More information on SDG Tech Award here.
For more information:
Danfoss Media 
Tlf. : +45 70 20 44 88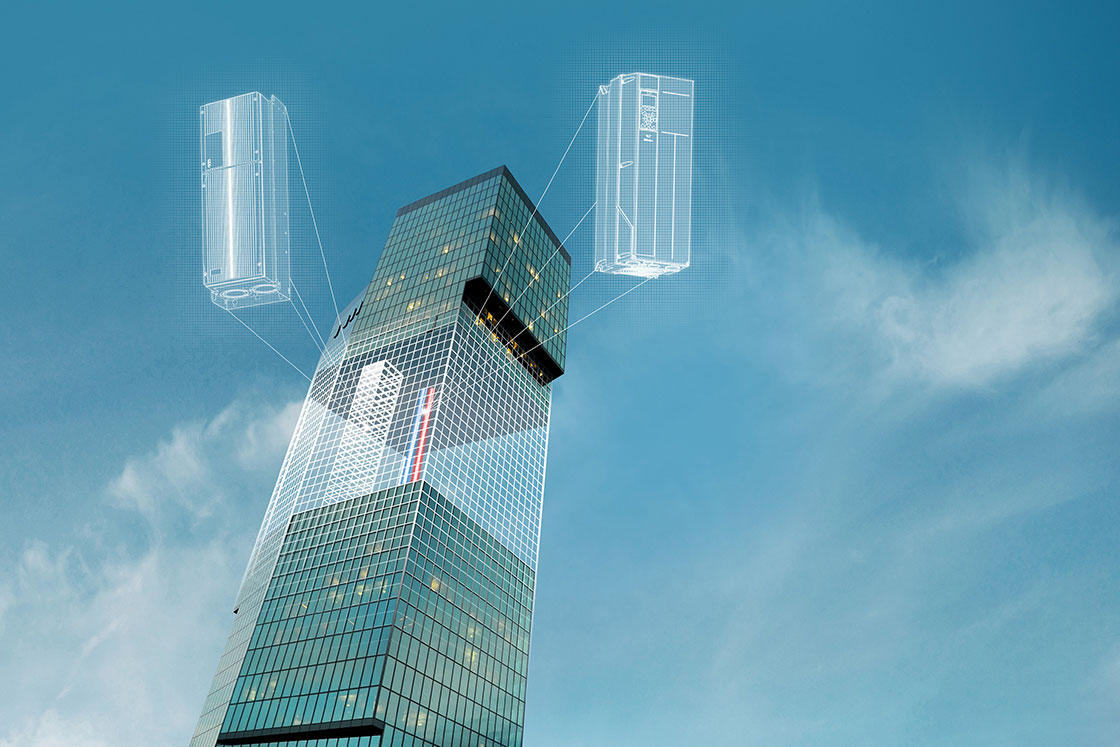 Engineering the world of Tomorrow
Danfoss engineers advanced technologies that enable us to build a better, smarter and more efficient tomorrow.  In the world's growing cities, we ensure the supply of fresh food and optimal comfort in our homes and offices, while meeting the need for energy-efficient infrastructure, connected systems and integrated renewable energy.
Our solutions are used in areas such as refrigeration, air conditioning, heating, motor control and mobile machinery.
Our innovative engineering dates back to 1933 and today Danfoss holds market-leading positions, employing 28,000 and serving customers in more than 100 countries. We are privately held by the founding family.