Danfoss is pleased to announce its participation in Busworld 2023, taking place at the Brussels Expo on October 7-12, 2023. This will be the first time the company will exhibit at the trade show since acquiring BOCK GmbH in March 2023. Danfoss representatives will be on-hand to demonstrate the entire line of BOCK mobile CO2 and low-GWP compressors – including the CO2 StarCO2mpressor with its innovative 'star' drive design – as well as the corresponding components for an efficient thermal management of buses.
Danfoss' exhibit will focus on new and improved compressors for bus air conditioning units. "Traditional and electric buses around the world rely on our compressors as key components in their air conditioning units. As a result, we're constantly adapting our compressor line to changing market requirements and new regulations," says Ulrich Frey, Product Manager Mobile Applications at Danfoss. "At Busworld, we're excited to show updated versions of existing products, and reveal some of our newest innovations within natural refrigerant solutions."
Read the press release
Watch our CO₂ compressors in action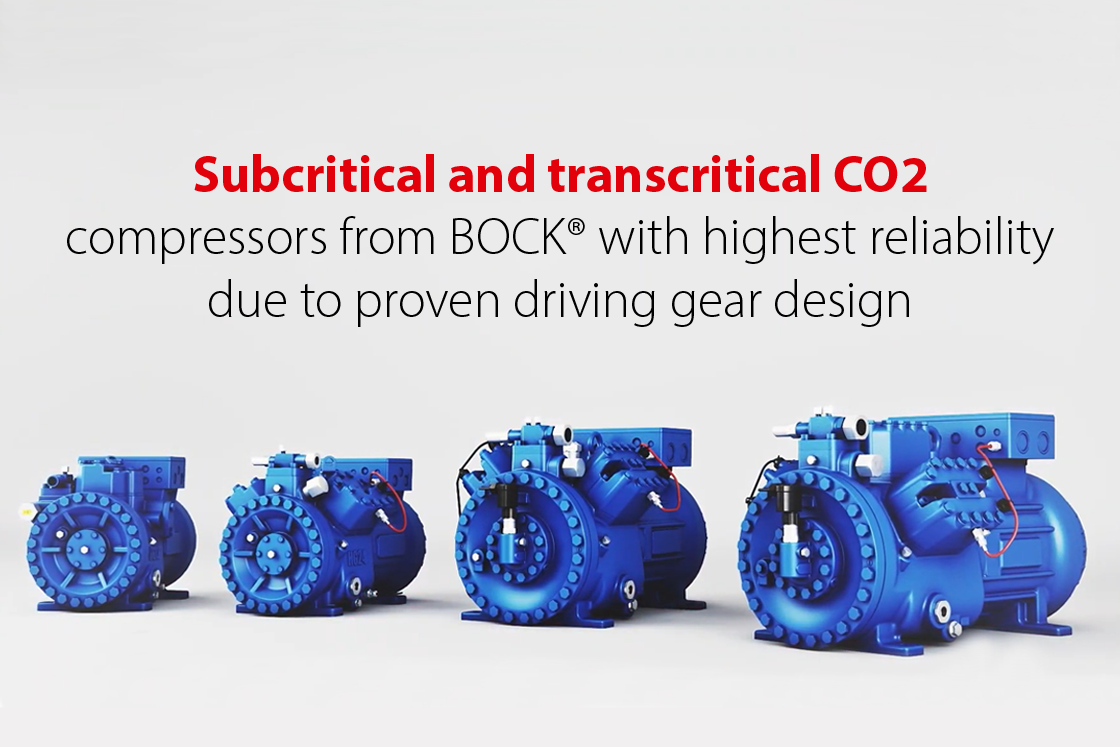 BOCK CO₂ compressor - Transcritical and subcritical CO₂
Discover our versatile semi-hermetic CO₂ compressors, designed for a wide range of applications, from small to large capacity needs, both stationary and mobile.
Advantages:
Lowest energy and operating costs

Wide application range

Outstanding performance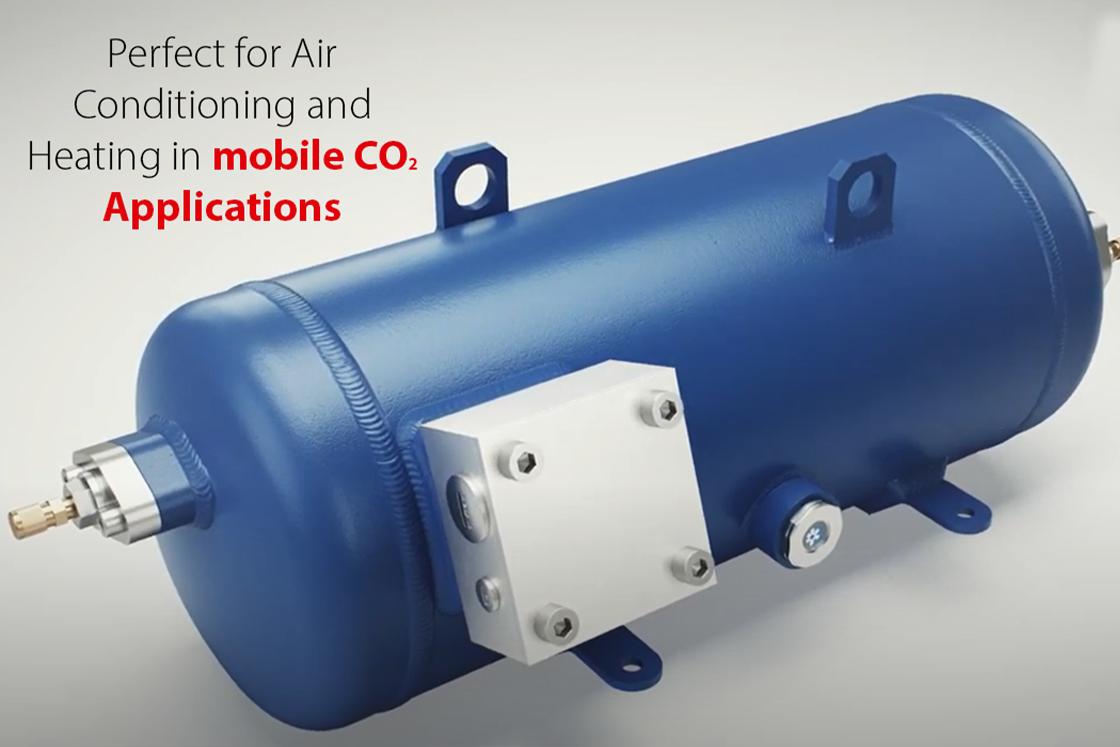 BOCK Starcompressor – new milestone in electric bus and rail air conditioning
With the Bock StarCO₂mpressor Bock presents a new milestone for mobile CO₂ applications. The core of the CO₂ compressor is its innovative "star" drive gear. This is based on radial piston technology, which is specially designed for transcritical use with the natural refrigerant CO₂ (R744). Bock has decades of expertise in stationary CO₂ compressors and mobile compressors for buses and trains (FK compressors), which are now standard equipment for all well-known manufacturers. Our focus is on compressors for natural refrigerants such as CO₂ (R744), which meet the ever-increasing climate protection requirements both ecologically and economically.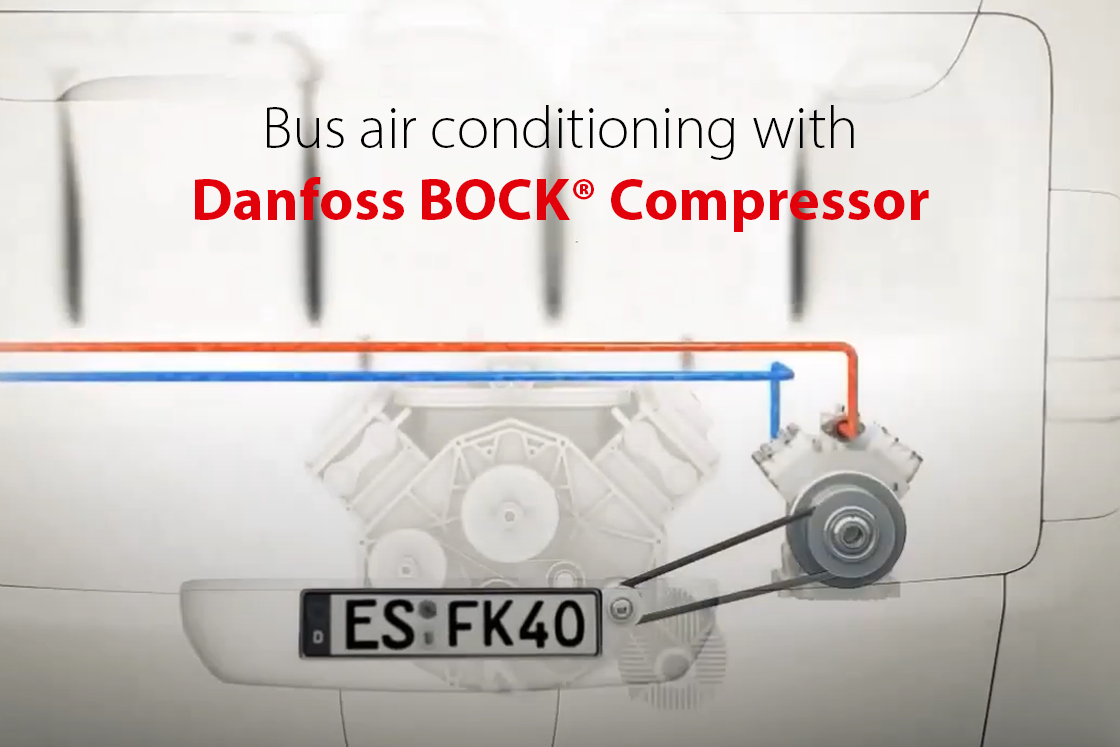 Bus air-conditioning animation with Danfoss Bock compressor
Have a look at our 3D animation that visualizes the design and functionality of a bus air-conditioning system with BOCK® compressors.
Find out how the different sections of a HVAC system inside a bus collaborate to become more sustainable and efficient:
Compressor

Condenser

Expansion valve

Evaporator

Fans
Book a meeting with our experts
Products and Solutions at BusWorld

Never miss the latest news
Our newsletter is for the ones who want to be first to know about new trends, training, and products. It is for those who know that time is better spent helping customers than browsing around for news. Is this you?