Mads Clausen - the founder of Danfoss
A farmer's son with the soul of an engineer
Born into a farming family in 1905 on the island of Als in Denmark, Mads Clausen ran the company for its first 30 years from his childhood bedroom. Danfoss' headquarters are still located right next door to the family farm which now houses the Danfoss Museum.
His family made many attempts to lure Mads into carrying on the farming tradition, but his fascination with engineering won over. Inspired by his great-grandfather who built pumps and spinning wheels in his workshop, Mads' passion for mechanics and the value of good craftsmanship grew stronger. In 1927, he earned his engineering degree and in a fateful move, started working with Brødrene Gram (Gram Brothers), designing components for refrigeration systems.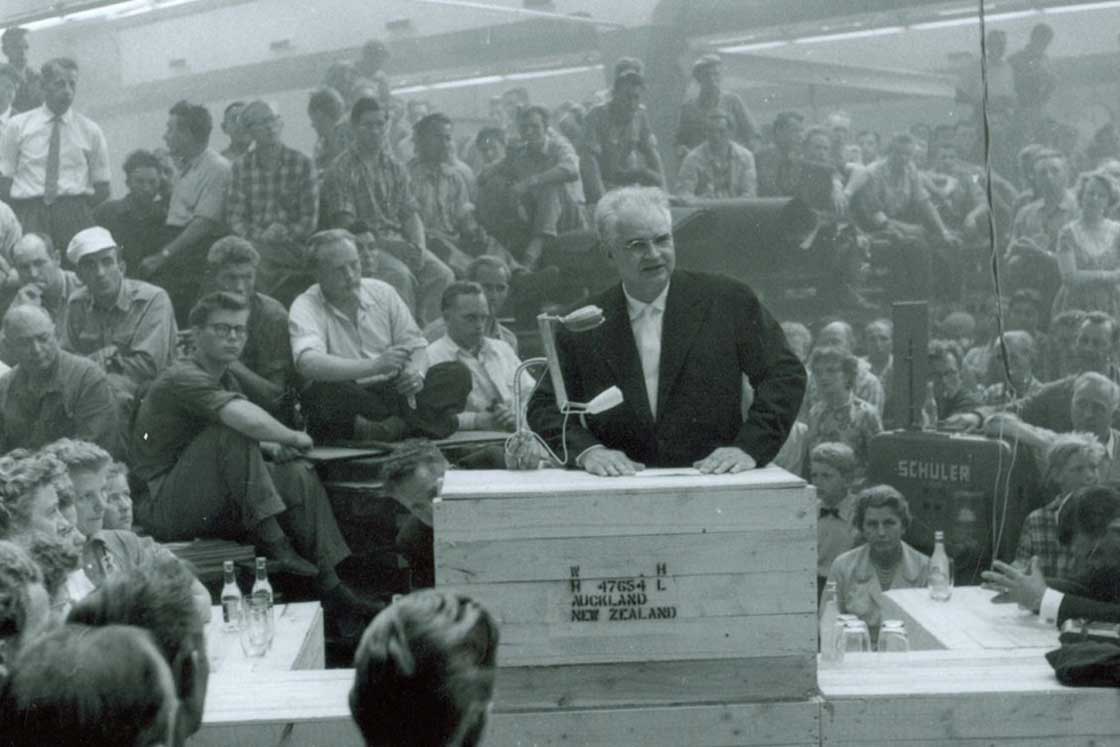 Grasping the opportunity to go it alone
Mads began experimenting with expansion valves for refrigeration systems. With a ban on importing valves from the USA, he saw an important opportunity to strike out on his own. Mads Clausen's first valve was made on November 25th, 1932. By the summer of 1933, he had established his own company, Danfoss.

It's no exaggeration to say that Mads Clausen and Danfoss changed the island of Als forever. When the company's growth gained speed in the 1950s, it made its mark on the local landscape. Multistory apartment blocks sprung up – non-existent outside major cities – and an entire town with apartments, houses, a school, kindergarten and shopping center appeared practically overnight on what used to be barren fields. The rush of eager workers to the area made Nordborg the Klondike for engineers.
Necessity is the mother of invention
Shortages in the 1930s and '40s demanded clever solutions. At first, Mads' mother let him build a wooden hut in her vegetable garden for his new enterprise, but when he needed to expand, she put her foot down. So, the innovative Mads raised the building on stilts and added a ground floor – all without production missing a step.
After WWII, Mads had an urgent need for space but was faced with a severe shortage of building materials. In 1949, he dismantled a former refugee camp and used the materials to build the first of the Elsmark factory buildings – many of which are still in use at our Nordborg campus.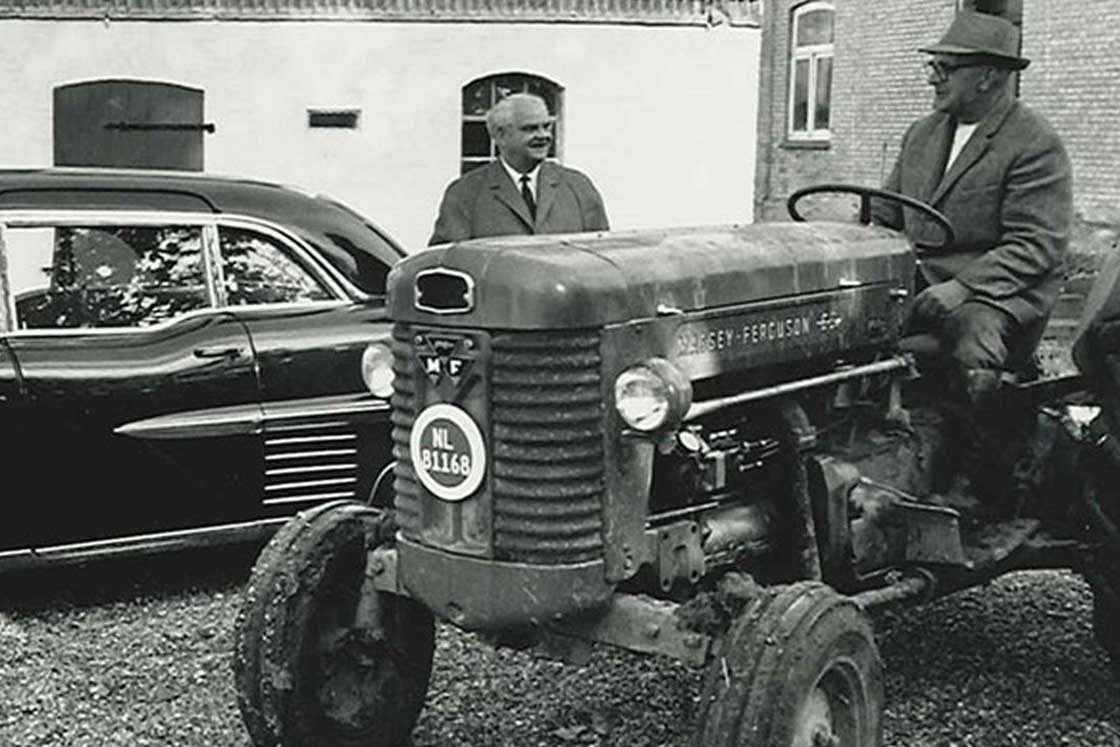 Knowing the competition
The Marshall Plan – designed to rebuild Europe after WWII – included study tours in the USA and Canada, and so Mads used this as a shrewd opportunity to check out the competition.
He was meticulous about capturing his new-found knowledge – producing 36 reports about his company visits, detailing everything from technical specifications, organizational design, salary systems and productivity. Happily, for Mads, he concluded that he was on the right track.
Taking care of our most valued assets
Mads felt an intrinsic need to support employees and business partners. In 1956, a Welfare and Interest Office was set up to administer the many support schemes and foundations which had been established. This is a tradition that continues at Danfoss, whether it be assembly jobs for house-bound employees or a department focusing on helping people get back on their feet after illness.
This loyalty goes both ways, and it is not unusual for multiple generations of families to work for Danfoss. And this is not just a Nordborg phenomenon; employees throughout the world remain loyal to the company throughout the generations.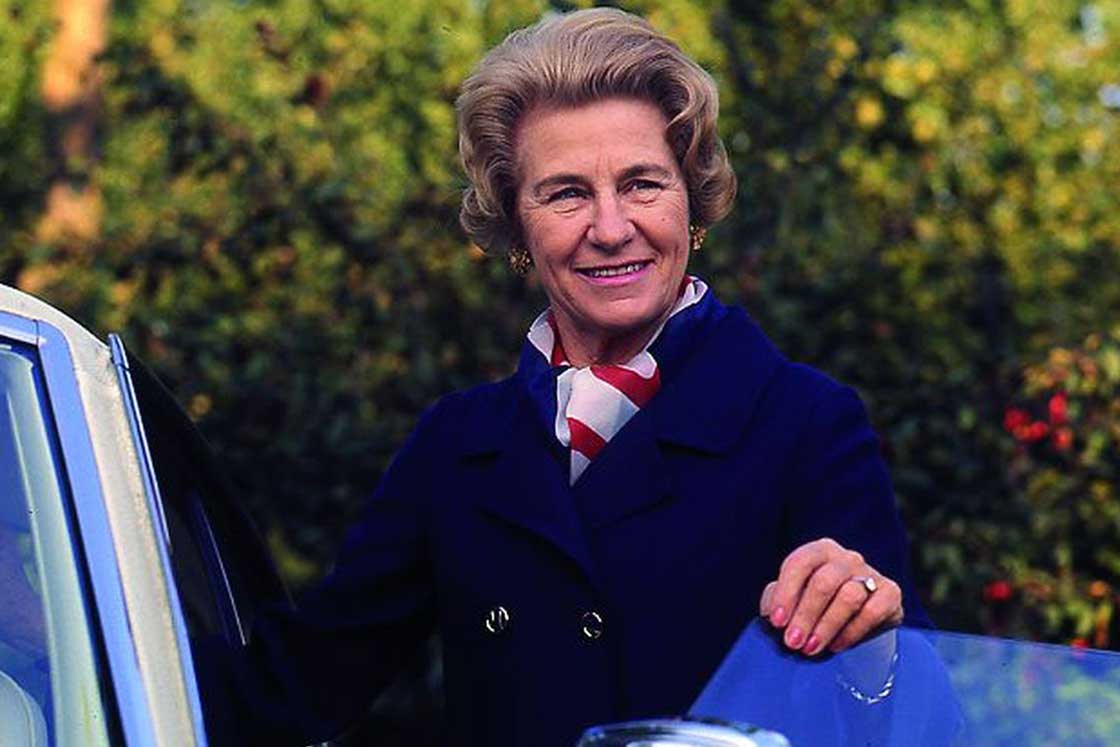 Bitten Clausen
Bitten and Mads married in 1939, and throughout her life she played a very active role in the company. Long before CSR became a buzzword, Bitten Clausen laid the foundation for Danfoss' long-standing tradition for social responsibility.
Following the death of Mads Clausen in 1966, Bitten Clausen became Chairman of the Danfoss A/S Board, taking an active part in the development of the company. Bitten Clausen passed away in 2016 at the age of 103.