Over 80% of all existing heating systems indicate immense potential for optimization. Hydronic balancing ensures the optimal flow distribution in a heating system, which means that the right amount of water is available in the right place at the right time.  
Optimal flow distribution is not just a question of finding suitable components, it also requires good understanding of a heating system. Your system needs to be analyzed, calculated, adjusted, and optimized.  
Hydronic balancing is one of the most important measures for optimizing heating systems. Although all experts are aware of this measure, it is still difficult to draw clear distinctions between its variants – static, dynamic and auto-balancing. This is because no clear terminology has been developed and the individual designations are therefore used inconsistently. Therefore, it is time to bring clarity and order to the terms. In this article you will get an overview of the variants of hydronic balancing and highlight ways of differentiation.  
view infogram
What is hydronic balancing?
Hydronic balancing ensures that the right amount of water is distributed in the heating system. Its main objective is therefore to make optimal use of the hot water.  
To enable individual room temperatures/control for each radiator, radiator valves with pre-setting must be used to individually regulate the mass flows of the heating system. Pre-setting ensures that only as much hot water as is required to achieve the desired room temperature is provided in each radiator or heating circuit. 
All you need to know about hydronic balance
When to use static, dynamic or auto-balancing?
It should always first be decided which balancing variant – static or dynamic – makes sense for the respective system, as the automatic system supplements both concepts or acts as an alternative.  
For small or single family housing, for underfloor heating in existing buildings, static pre-balancing combined with automatic flow control based on room temperature gives the best results due to the inertia of the system. The necessary components for this are easy to retrofit.  
For radiator systems in single or multifamily buildings, on the other hand, the combination of dynamic balancing and automation offers the greatest optimization potential, either in new buildings or existing buildings. This solution optimally reflects changing user behavior in particular.  
In large-scale systems with more than 20 radiators or heating circuits, pressure-independent valves must always be used on the radiators or in the rises, otherwise the reliable function of the temperature-based automatic control cannot be guaranteed. 
Read more about types of hydronic balancing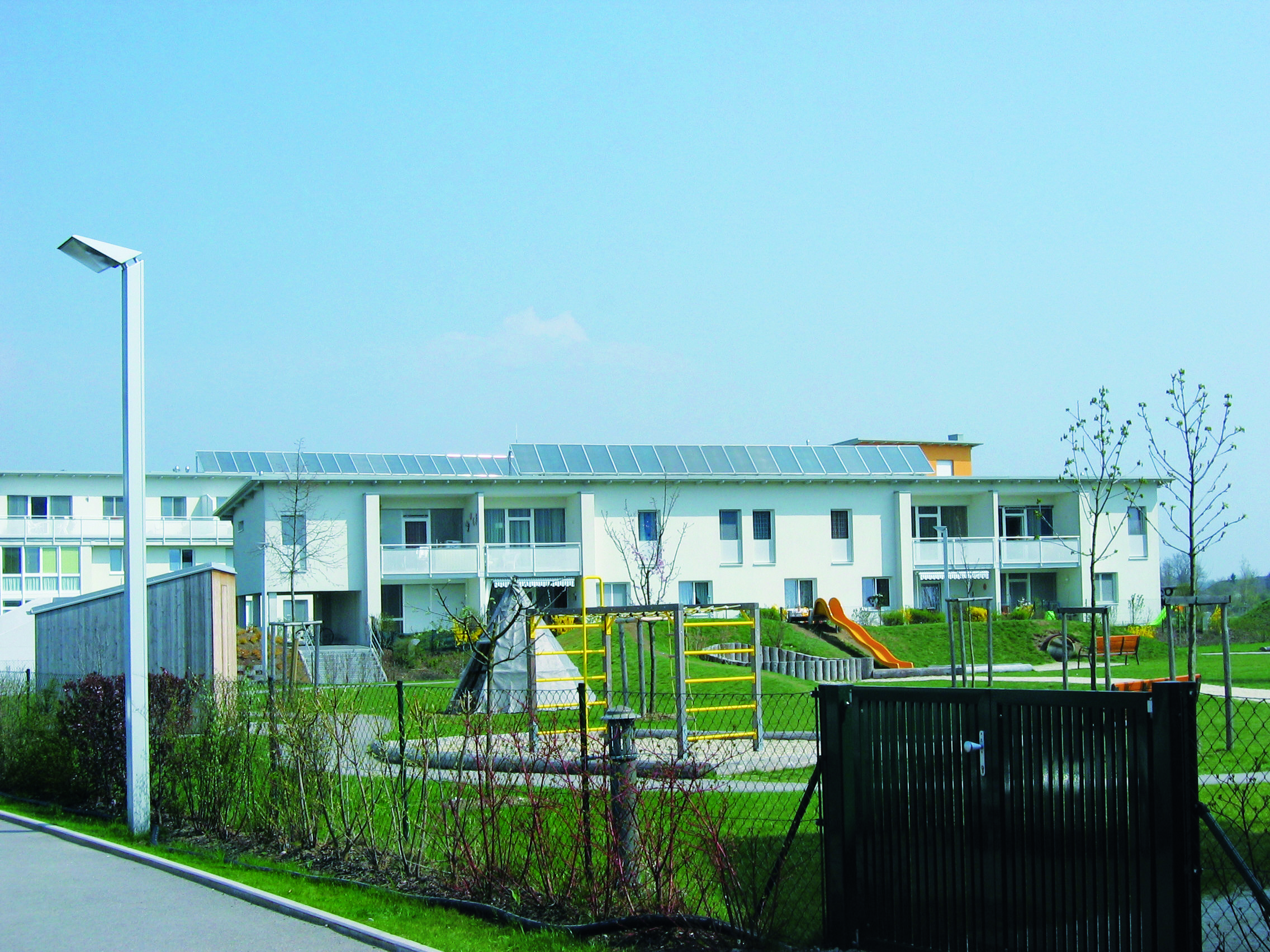 Types of hydronic balancing: Static hydronic balancing
With static hydronic balancing, the mass flows are regulated manually, via pressure-dependent valves. Here, the mass flows are calculated and set exclusively for full load cases – efficiency-optimized heating water distribution is therefore only aimed at for the maximum utilization of the heating system.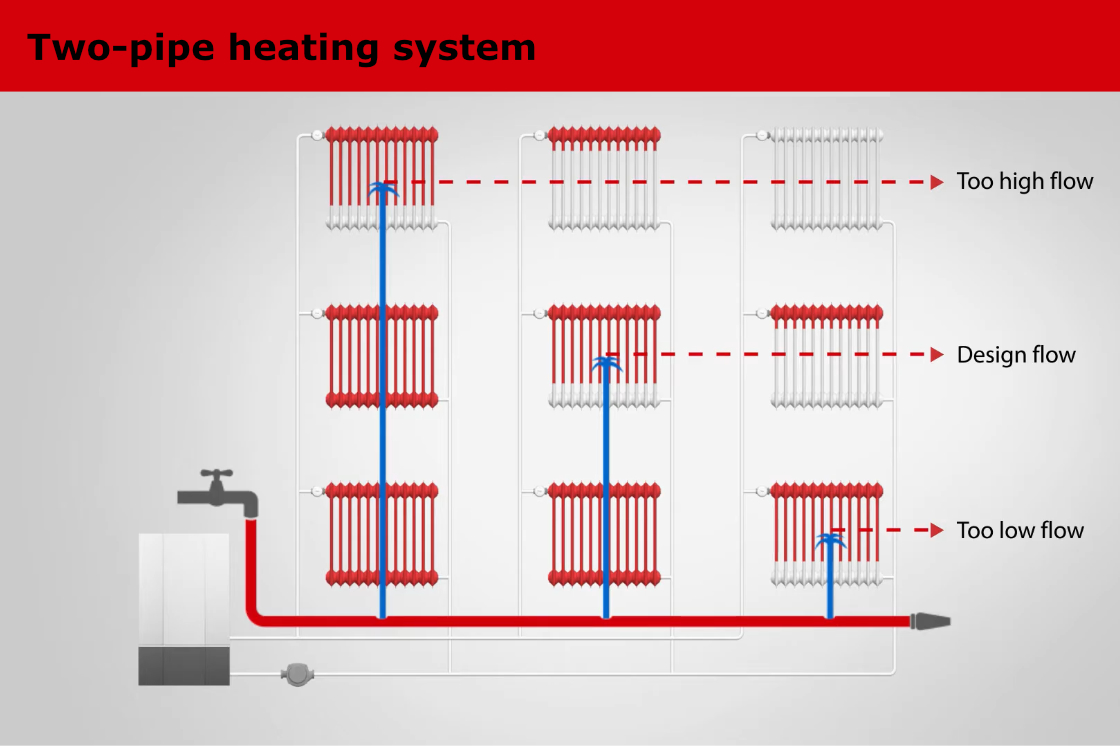 Dynamic hydronic balancing
Dynamic hydronic balancing keeps the water flows and differential pressure of the heating system constant throughout the building under all load conditions and offers high energy saving potential, especially in large buildings.

How to increase the energy efficiency of heating systems
With switching from natural gas to district heating or heat pump there are some aspects that you should always take into consideration.