The ESBE VTC511 thermic valve is a thermostatic by-pass valve which regulates the temperature of either the supply out or the return of water in a hydronic heating system. In a conventional application, the VTC valve safeguards noncondensing boilers against corrosion from condensation that would result if a minimum flue gas temperature is not maintained. With the VTC the boiler is able to recover and keep up with the drop in water temperature. The VTC valve can also be used on a solid fuel boiler or a solar application where a minimum/maximum water temperature is trying to be maintained.
Order one valve body and one thermostat* to assemble a complete valve.
*ordered separately
Features and benefits
Thermostatically maintains a high and steady return temperature increasing the life and efficiency of the heat source
Protection from thermal shock within noncondensing boilers
Self contained thermostatic element with no adjustment required
Interchangeable thermostat elements, to meet temperature requirements
Low leakage rate through the ports of the valve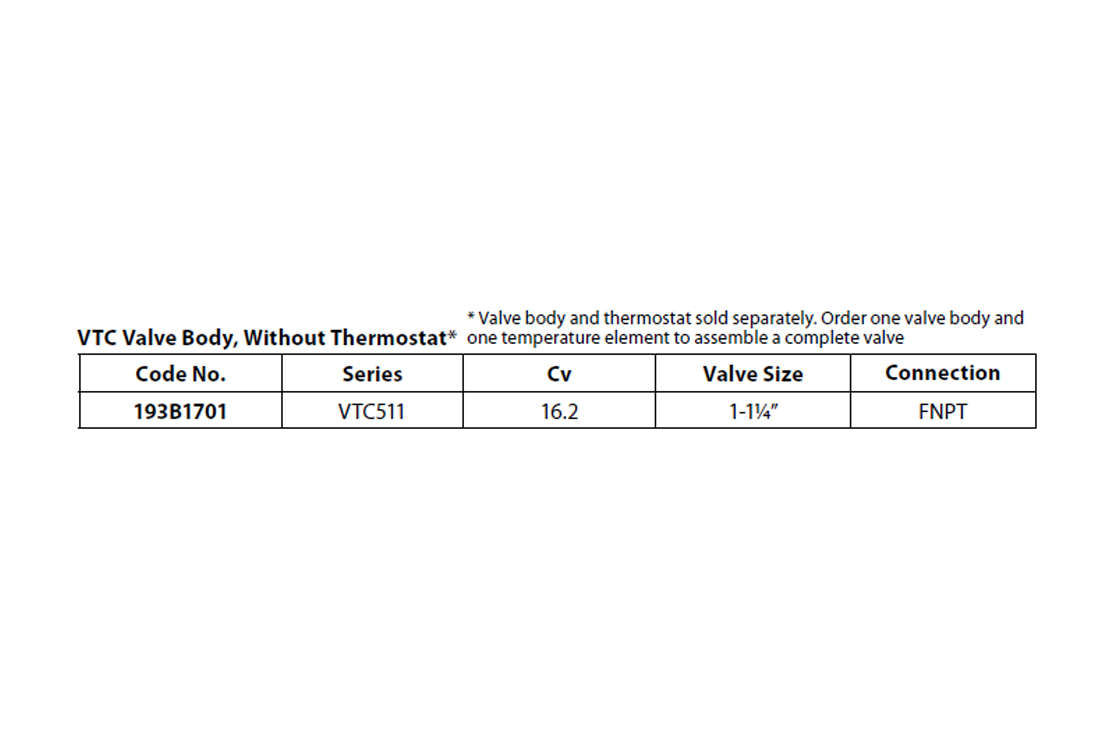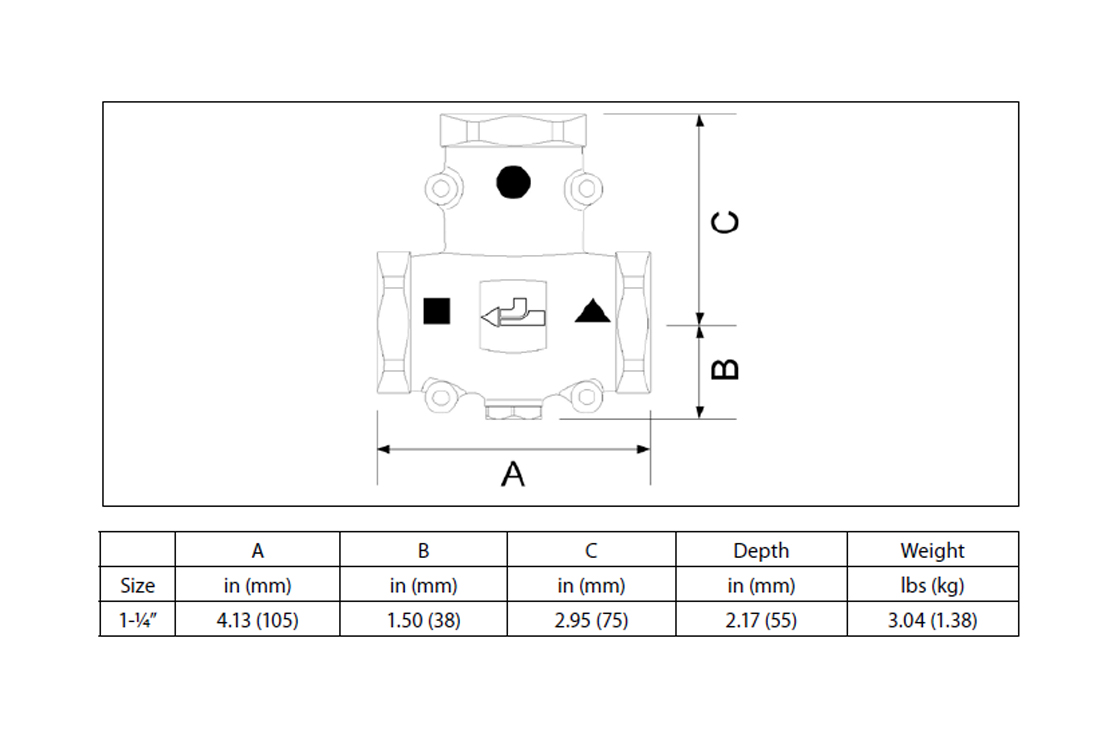 Documents

| Type | Name | Language | Valid for | Updated | Download | File type |
| --- | --- | --- | --- | --- | --- | --- |
| Installation guide | ESBE Thermic Valve TV Installation Instructions | English | United States | 12 Feb, 2009 | 139.4 KB | .pdf |
| Installation guide | ESBE VTC Thermic Valve Instructions | English | Multiple | 08 Mar, 2010 | 5.7 MB | .pdf |
| Catalog | Hydronic Specialties Controls Catalog and Application Guide | English | Multiple | 25 Mar, 2022 | 2.4 MB | .pdf |
Technical Support
Find information on hydronic heating troubleshooting, including our top frequently asked questions, our video library, links to hydronic heating literature, a link to our newsletter, and more.