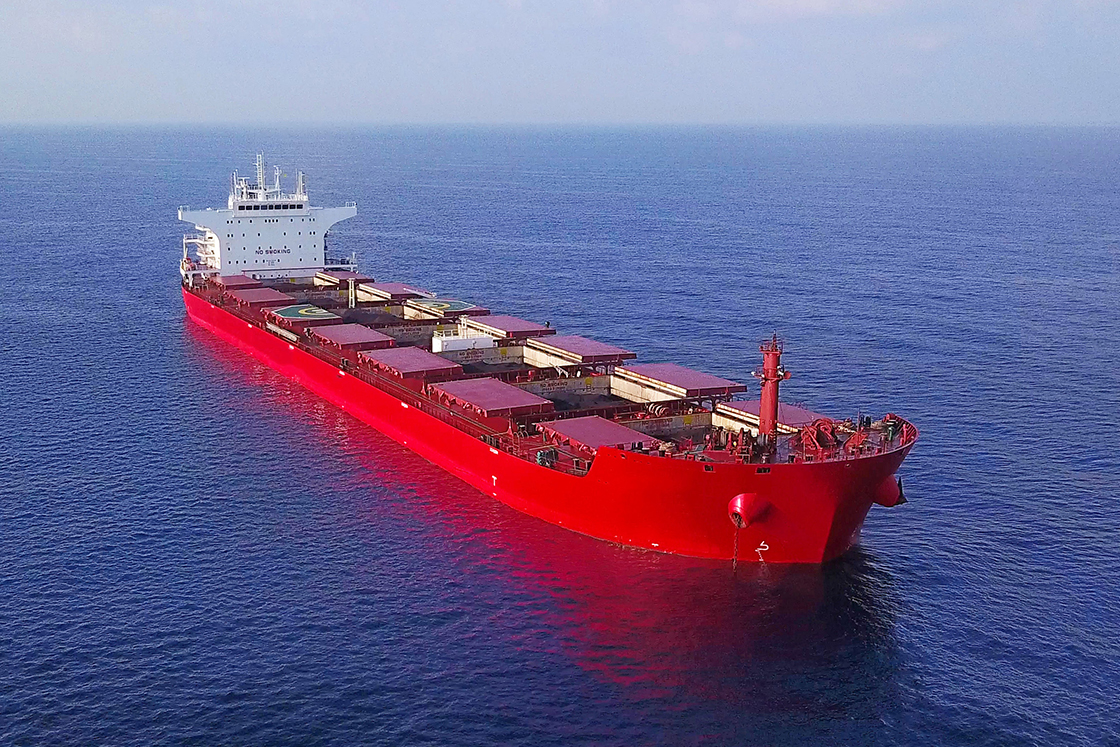 Safe, reliable and competitive offshore vessel solutions
Increasingly more sophisticated and competitive offshore vessels serve offshore industries such as wind energy, oil and gas production, seismic exploration, and fishery. From cable and pipe layers to oil rigs, jack-up rigs, offshore platform supply vessels and subsea vehicles, offshore vessels are equipped with complex systems where all functionalities are integrated via an AC and/or DC bus. Therefore, when optimizing performance and efficiency, it is not enough to consider individual components only. We help you to assess the total impact and make informed choices on that basis.
In every corner of the ship, from the engine room to the ventilation system, from the cargo deck to the accommodation quarters, we consider the big picture. Then we can give concrete advice on the specific motor controls to optimize performance of the propulsion thruster, pump, winch, compressor or fan. No matter what the application, Danfoss can help you improve efficiency, safety and reliability for offshore vessels.
Clean cost-effective propulsion
The marine and offshore industry is always looking for ways to reduce consumption of diesel oil and minimize emissions. A move from diesel and diesel-electric propulsion towards using cleaner fuels like liquefied natural gas (LNG) is already in place. The future will be a move towards the operation of fully electric vessels. In the meantime, shipyard and vessel owners are investing more and more in marine hybrid systems to increase flexibility in design and installation, optimize operational performance and minimize environmental impact. Currently, all vessel types from small shuttles to huge flight carriers can utilize hybridization technology for a more efficient and cleaner performance. Danfoss offers solutions which improve performance and reduce cost for all forms of vessel propulsion, traditional and new.
Improved performance with hybrid battery energy storage
Offshore vessels run increasingly on hybrid power. A typical example is a fully electric powered propulsion using electric azimuth thrusters and tunnel thrusters. The power is generated by variable speed gen-sets. This topology is often used for both ferries and offshore vessels. The additional hybrid energy storage system offers peak shaving and facilitates smaller and more efficient gen-sets. This type of hybridization technology is well-suited to LNG powered vessels.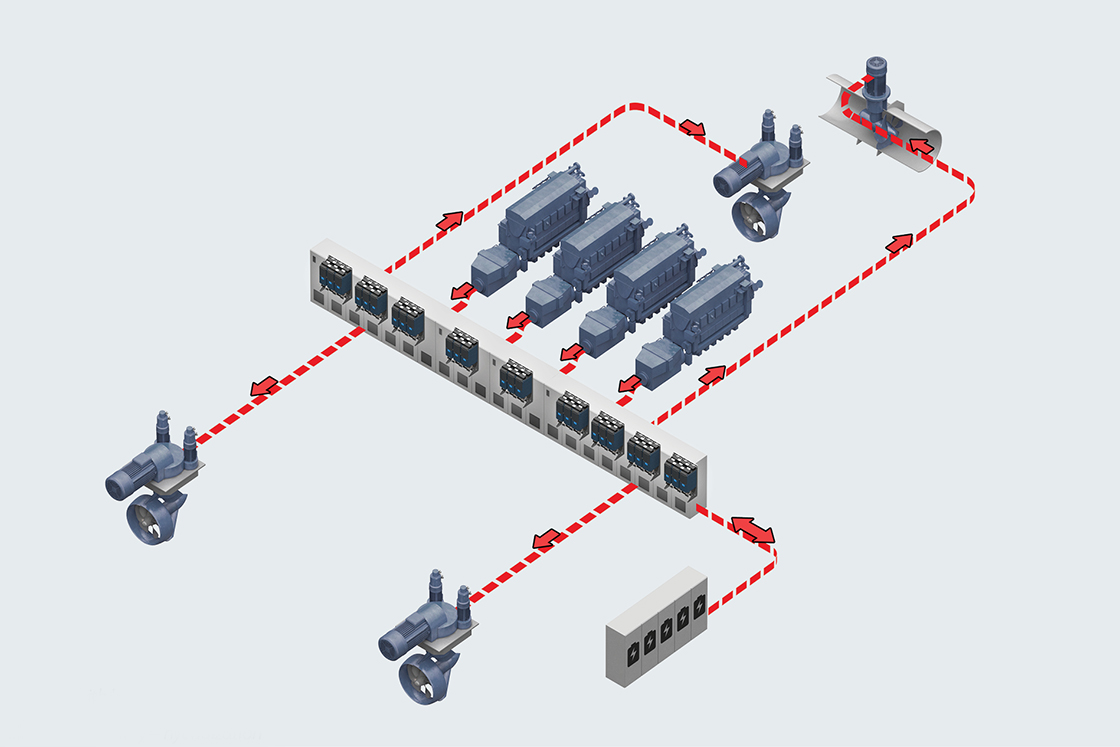 Benefits of Danfoss VACON® power conversion technology for diesel-electric or LNG-electric hybrid propulsion with batteries for offshore vessels:
High efficiency, cost reduction and lower emissions due to peak load shaving
Ability to store energy for later use: time shifting
Back-up power or blackout start in the event of unexpected power loss
High efficiency at partial load
Motors operating at part load benefit greatly from Danfoss AC drives, which optimize efficiency by tailoring power consumption exactly to the demand. Designed for safe operation, and with multiple marine certifications, these drives meet the toughest requirements of harsh offshore conditions. The drives serve equipment operating in low-voltage and medium-voltage applications, in the power range 0.25 kW to over 5 MW.
Danfoss offers heat management in the form of air-cooled or liquid-cooled drives in compact housing for different power and voltage requirements. Likewise, there are effective integrated harmonics management systems in place, to protect your other equipment on board. Investing in highly efficient, largely maintenance-free AC drives helps control costs. This is particularly valuable since the need to optimize production, save energy and minimize environmental impact has never been more critical.
Applications
Danfoss vessel solutions are everywhere on board the ship – improving efficiency, safety and reliability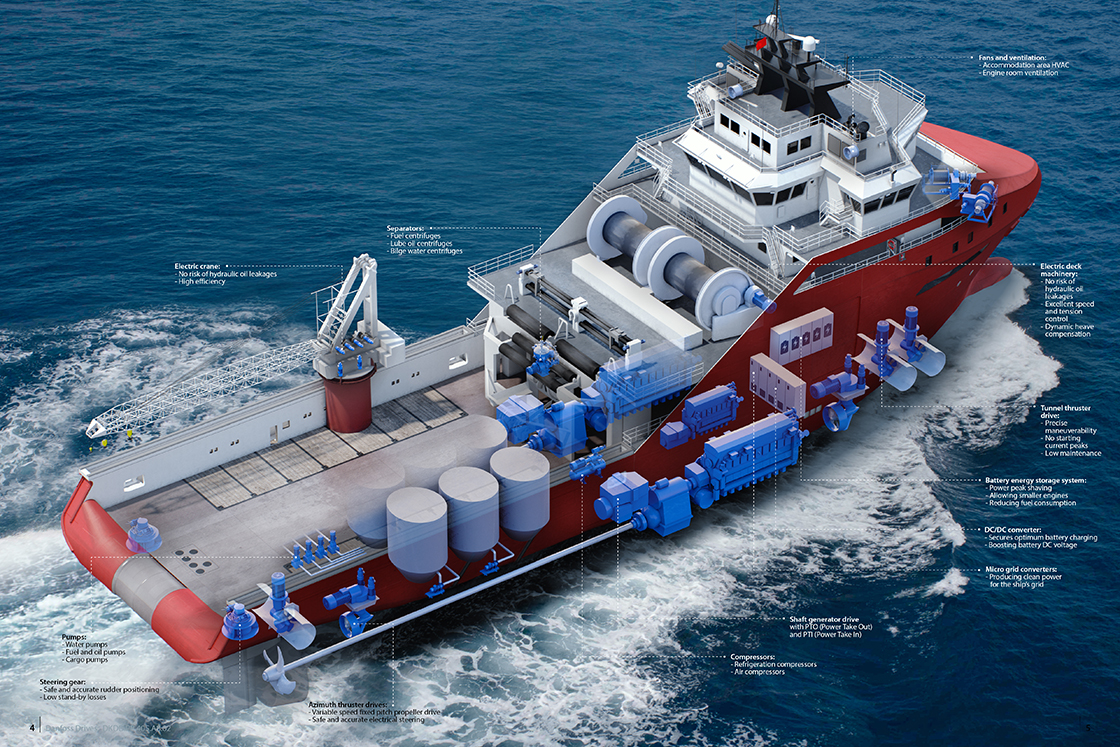 Engine room
Cargo deck and cargo handling systems
Accommodation
Winches
Utilities
Thrusters and propulsion
Optimizing performance on shore
Danfoss harbor solutions optimize logistics, safeguard personnel, and reduce emissions
Learn more about solutions in related industries