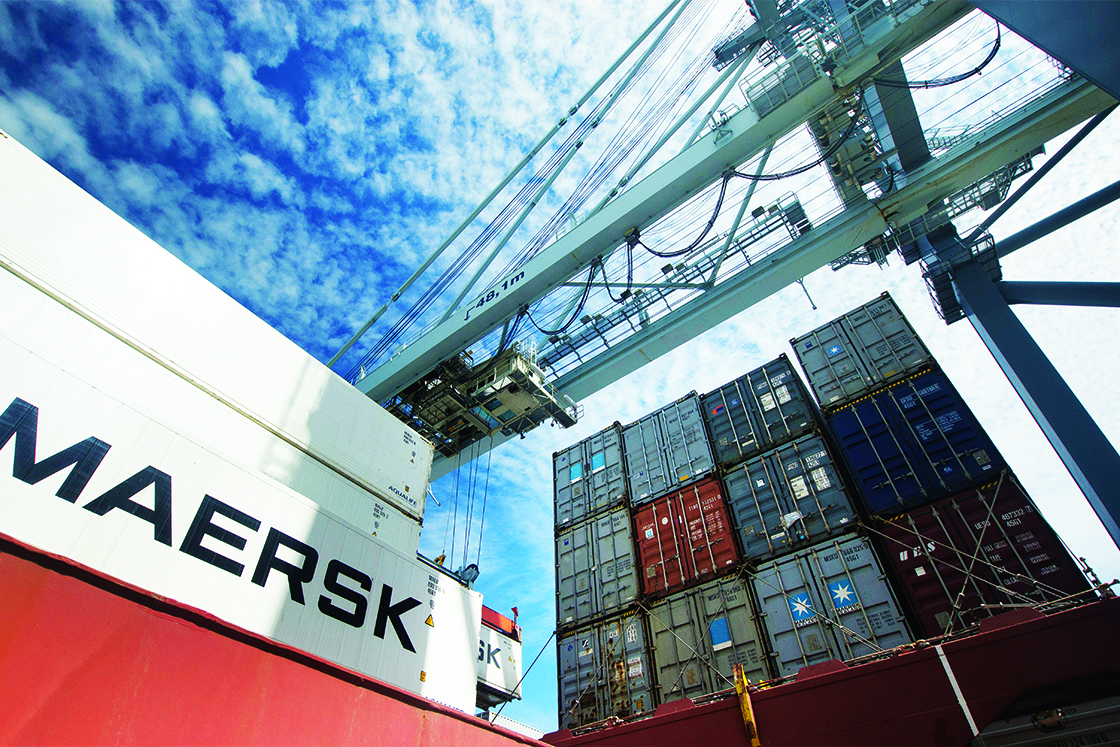 Committed to your marine applications
Working in the challenging world of the marine industry, you demand a supplier who contributes to improving efficiency, safety and reliability while reducing total cost of ownership. Danfoss is a single supplier who delivers on all these criteria - and more.
For over 30 years we have been building and consolidating successful relationships with ship owner-operators, shipyards, system integrators, OEMs, naval design engineers and architects to make the marine industry safer and more efficient.
Represented in all major marine hubs with full marine certification and global service, Danfoss is committed to creating a sustainable, competitive future for the marine industry.
A world of marine solutions
Throughout the ship, Danfoss solutions work to reduce energy costs, monitor processes seamlessly, convert power optimally, and provide comfort for passengers.
In port, you can count on Danfoss for effective shore supply, reefer handling and logistics solutions.
Ensure safety, performance and reliability for a wide range of marine applications from tugboats to tankers, open seas to inland waterways, and commercial to naval harbors with reliable solutions from Danfoss. We serve you with reliable, cost efficient and energy saving solutions in every aspect of marine operations.
Every corner of the ship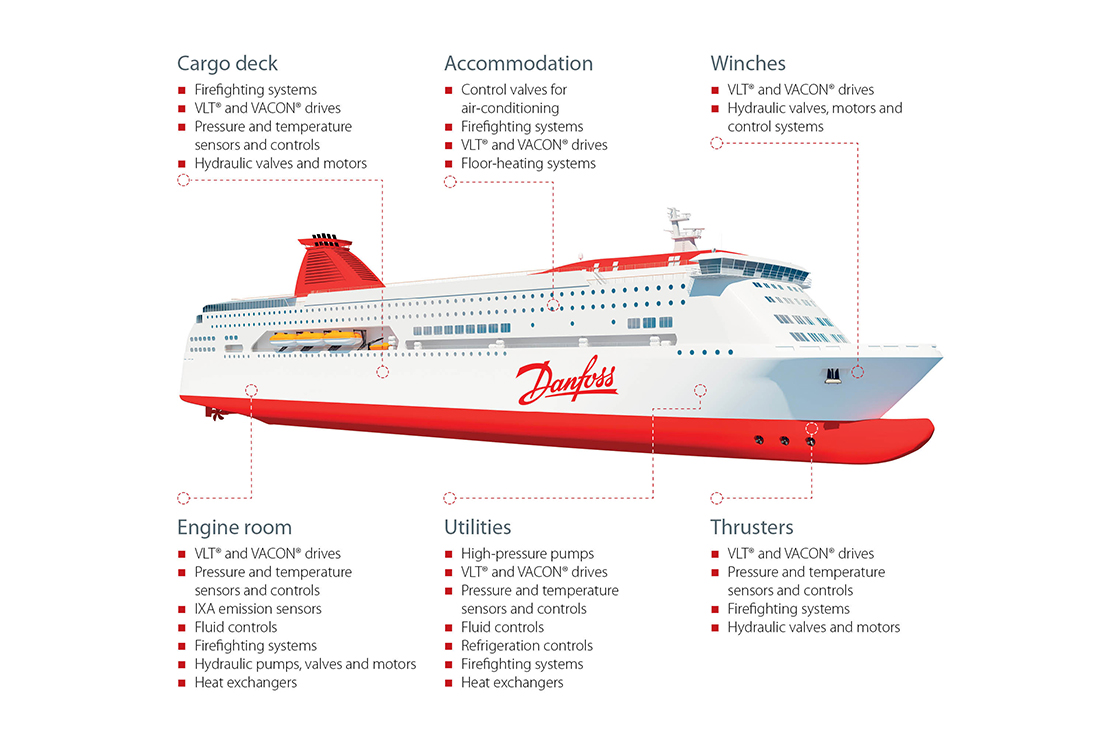 Cargo deck
Accommodation
Winches
Engine room
Utilities
Thrusters and propulsion
Optimizing performance in the harbor
Danfoss onshore solutions safeguard personnel, reduce emissions, and optimize logistics.