Keep shelves stocked with products your customers want
Easy to install, 'plug and play' solutions
Danfoss offers a wide variety of electric floor heating products, that are in-stock, easy-to-install, and take the guesswork out of product selection for your customers - making easy sales for you.
Learn more about these products below or contact Heating sales and service center to inquire where to buy.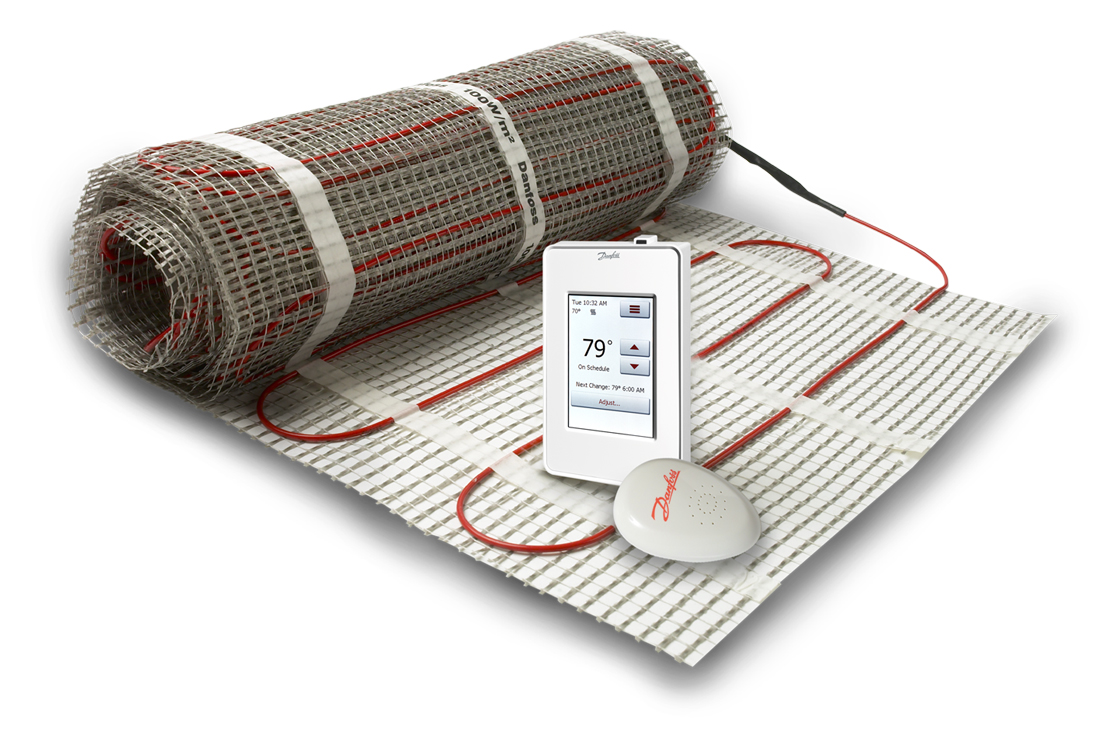 LX Kits
Danfoss LX Kits include everything you need to heat your new or renovated floors. The LX kits come complete with an LX Mat (choose your dimension and voltage), an LX205T Touch Thermostat, and a Little Buzzer continuity alarm to ensure a smooth & stress-free installation.
The Danfoss LX electric floor warming kits are affordable, efficient & perfect to install when wanting to upgrade the value of your property.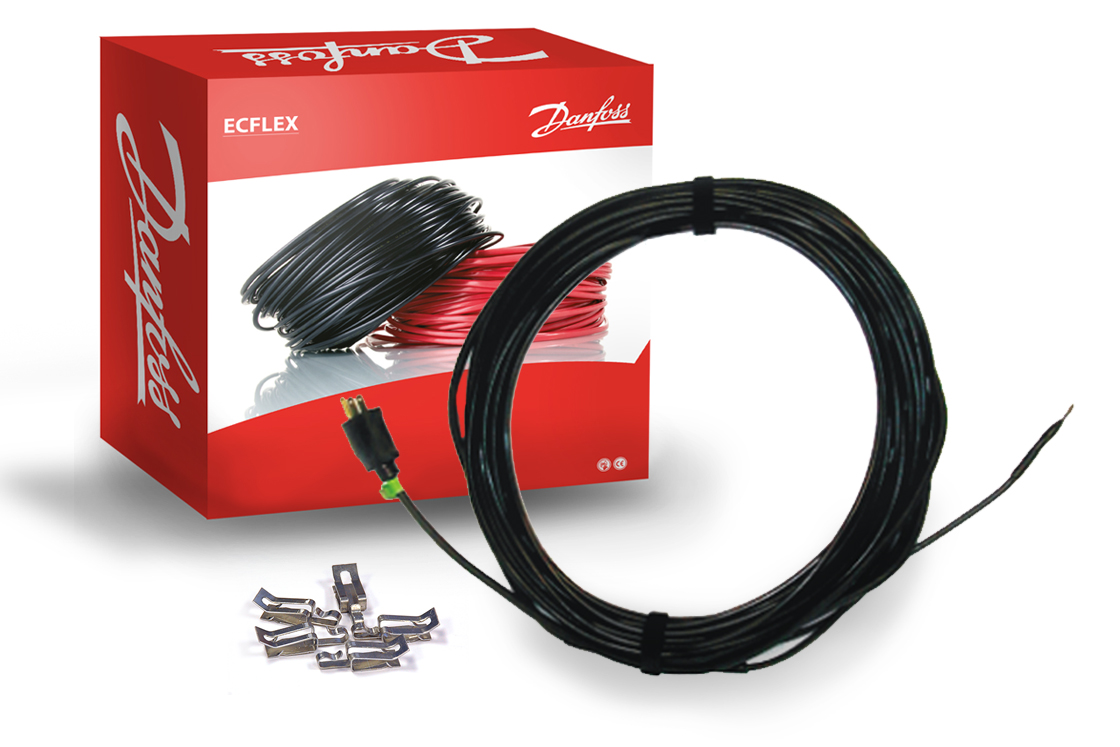 RX Kits
Danfoss RX Kits provide the protection needed to prevent ice dams and build-up from damaging residential buildings, roofs, and gutters. The RX Kit heating cable is constant watt ensuring maximum energy efficiency, and designed for use with metal or asphalt roofing.
Simply plug the RX kits directly to the power receptacle for excellent moisture, corrosion, and impact protection.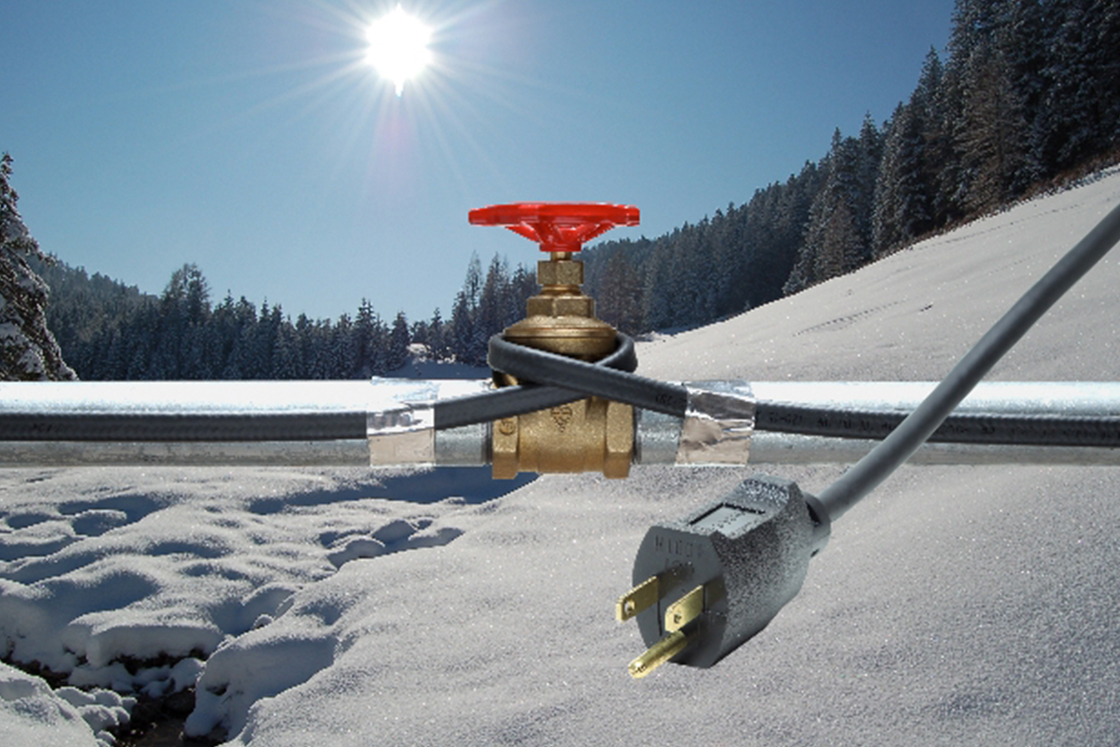 Ice Guard
The Danfoss Ice Guard (SRIG) heating cable provides an easy plug and play solution for pipe freeze and roof/gutter applications. The heat output of the conductive core material increases and decreases when it is needed as it adjusts the power output to the varying conditions along the length of the pipe. This ensures maximum energy efficiency by producing heat only when and where it is needed.
The Danfoss Difference
Industry Leading Warranty: Danfoss stands behind our products by offering a genuine 20-year warranty on select products. 
In-stock solutions: Danfoss USA based warehouses allow us to quickly ship product throughout North America.
Easy installation: Many of our products are designed for easy plug-and-play operation, making professional contractor or homeowner installation simple.
Support: Dedicated technical support and unmatched customer service with our partners, is what Danfoss prides itself on.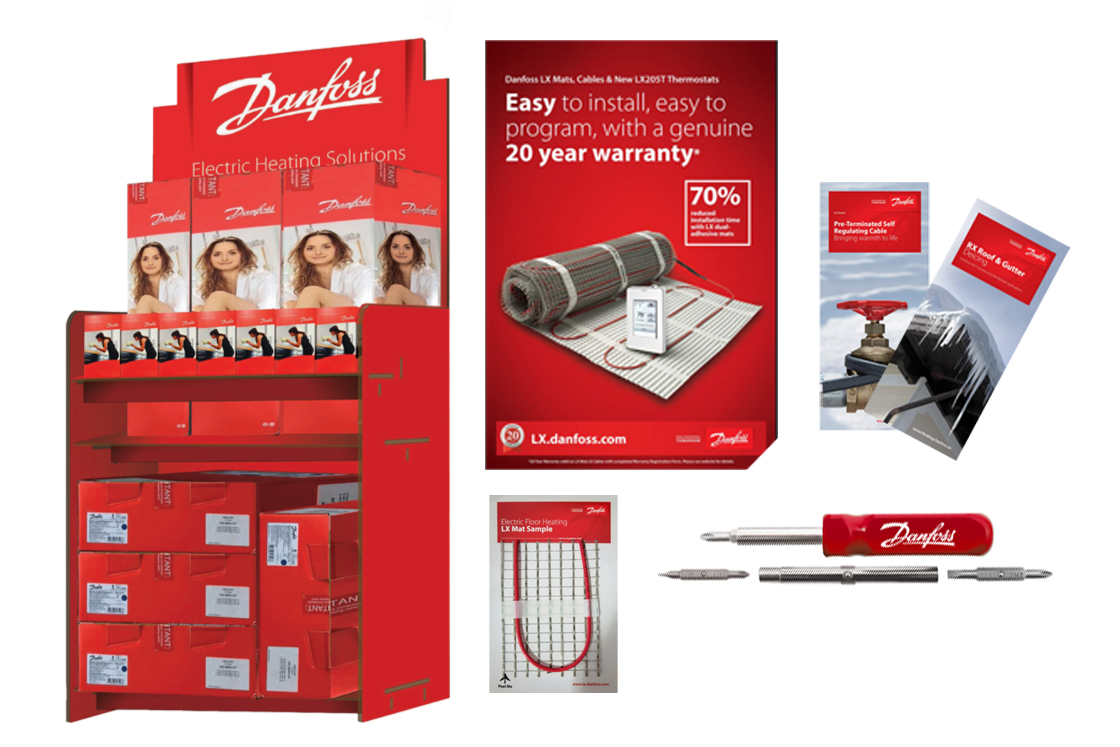 Point of sale tools
Danfoss also has an array of point of sale tools, apparel and promotional items available;
Displays
Posters & Banners
Literature
Promotional items
Dedicated Sales Partner Site
Vist our sales partner site for product images, catalogs, pricing and more.
Note: You must be setup as a Danfoss sales partner to access this site. To get setup please contact Danfoss.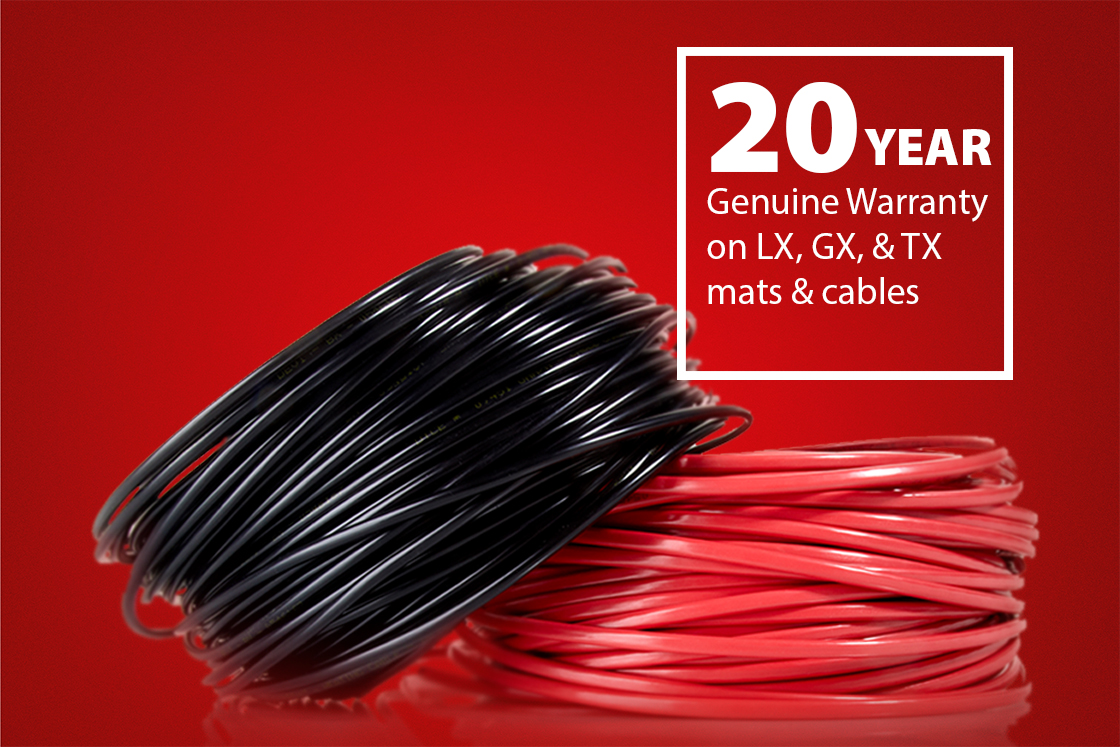 Unsurpassed Quality
Danfoss offers you peace of mind with one of the best, most all-encompassing warranties in the industry. We stand behind our products by offering a genuine 20 year warranty on all LX floor heating mats & cables, GX snow melting mats & cables, & TX thermal storage cables.
Learn more about Danfoss Electric Heating products