Meet the people that create our culture
View videos and stories by job areas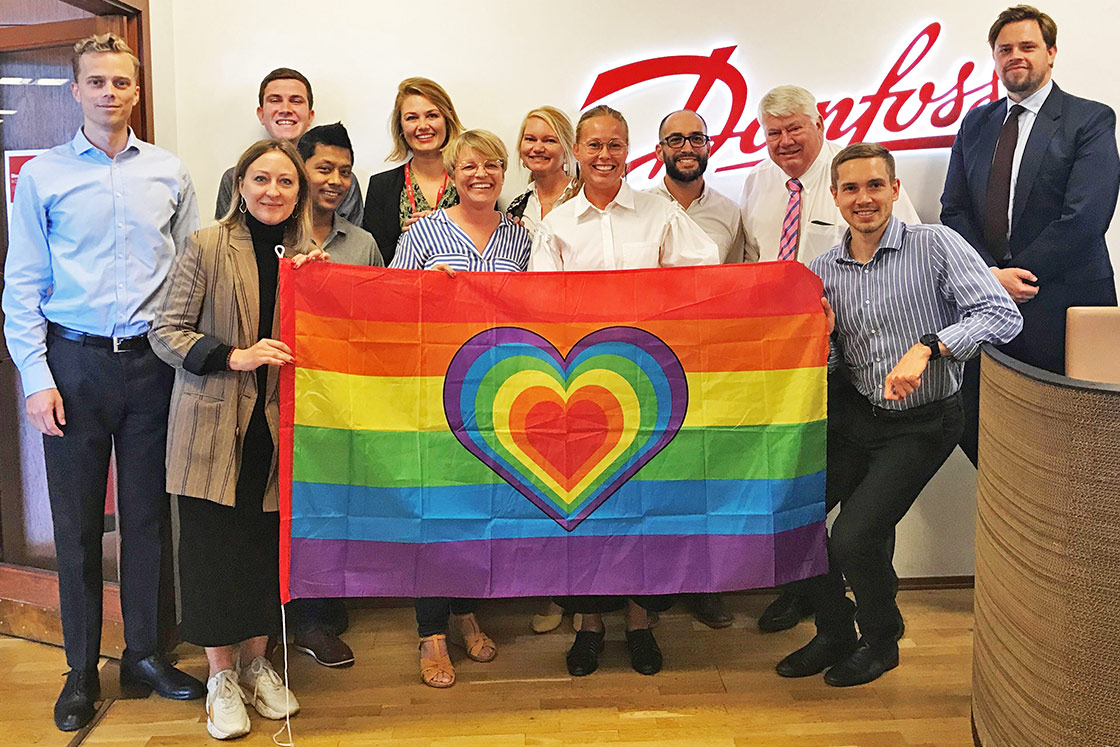 We take pride in our people
We want to provide a work environment where everyone feels safe and respected, no matter who they are. In 2019, we hoisted the rainbow-colored flag at the headquarters in Nordborg for the first time and started our journey of celebrating diversity even more. During the Danish Pride Week, we decorated the headquarters and our Copenhagen offices in bright colors. To us, the flag is a symbol of welcoming everyone, celebrating and committing to diversity.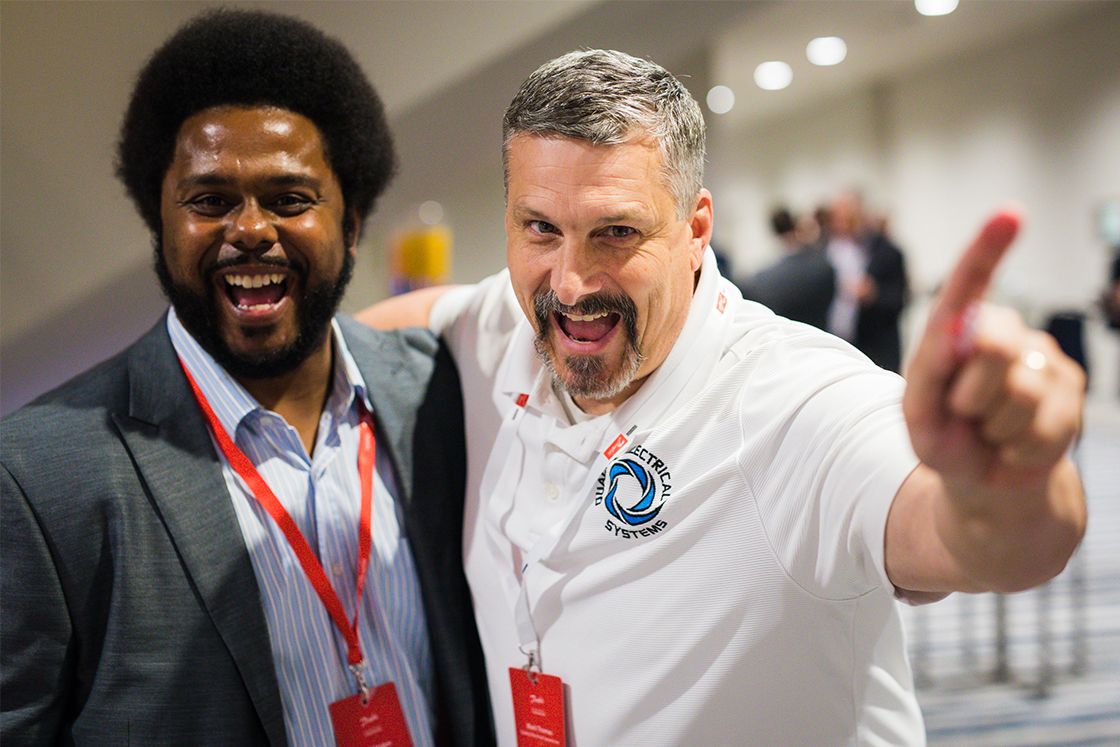 Diverse teams deliver stronger performance, innovation and results
Challenging journeys demand diverse teams. In Danfoss, we are on a digital journey that involves going from several ERP systems to one common IT platform across Danfoss. It is a major task that influences the entire business, and it requires a high-performing, diverse team with a broad variety of competencies from very different parts of the organization.
More than 200 experts with different experiences and skills have been brought together under one roof in Flensburg, Germany, to work on Danfoss' One ERP project. In addition to bringing a crucial package of competencies to the project, the participants also enjoy being part of a team, which consists of 25 different nationalities, representing a wide scale of ethnical, cultural, and educational backgrounds, as well as very different career paths.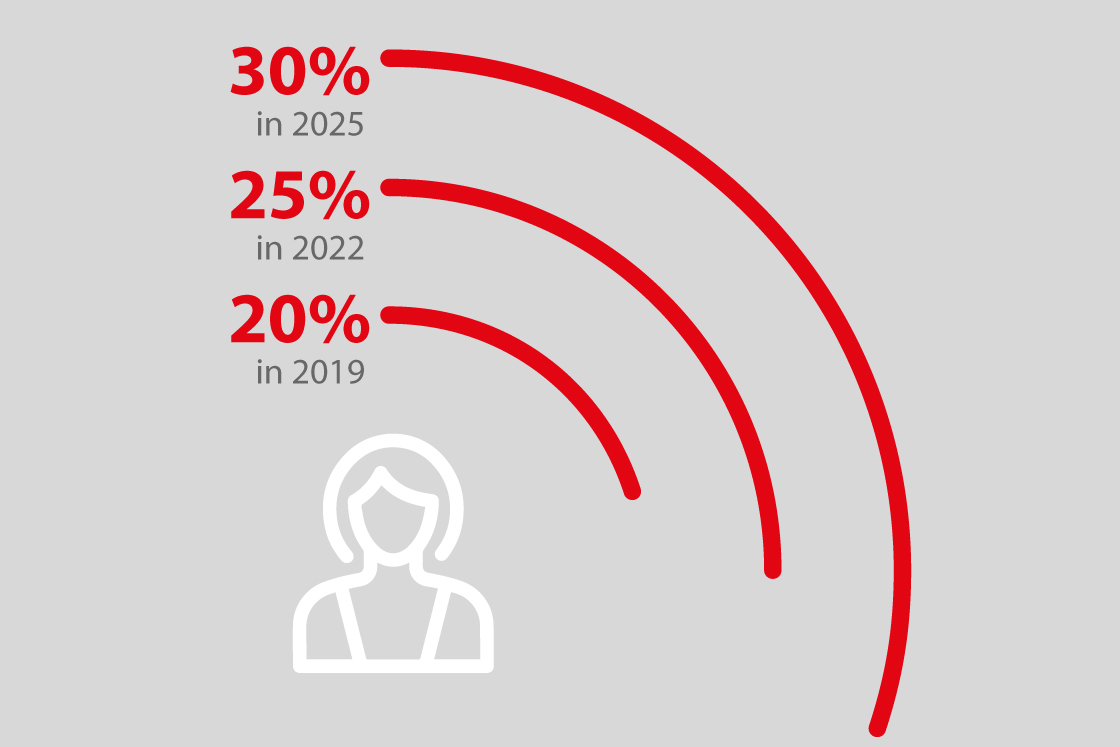 Danfoss wants more female leaders
Diversity of thought combined with an inclusive work culture enables us to unfold the potential in every team, making us more agile and innovative. However, we are not where we want to be: The representation of females in leadership roles does not reflect our organizational gender split, nor the amount of female talent in the world around us.
That's why we have set ambitious targets to reach 25% female leaders by 2022 and 30% female leaders by 2025. 
We want to break down barriers and assumptions about leadership roles and inspire everyone to achieve their potential. We want it because it is simply the right thing for us to do.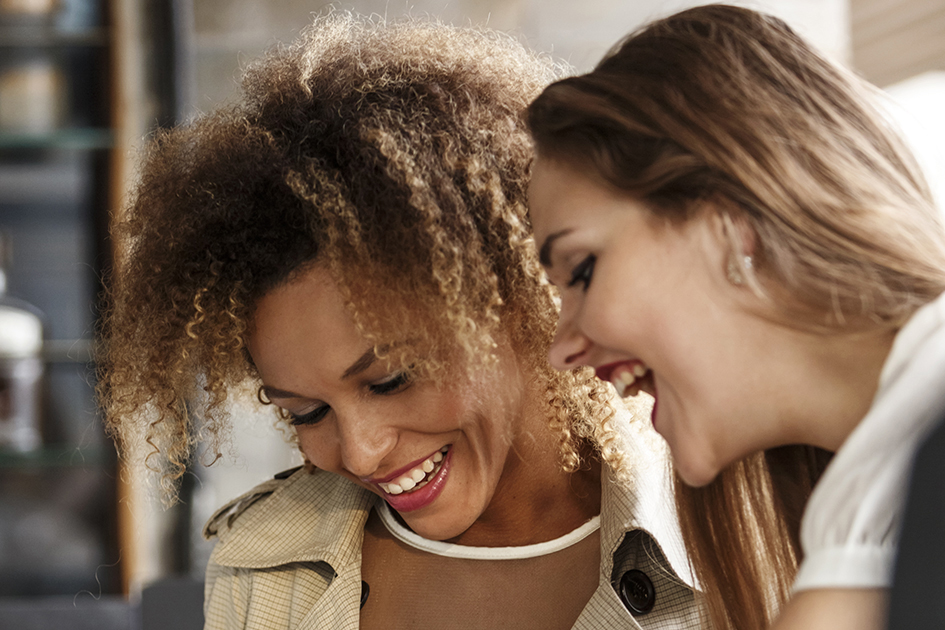 Celebrating International Women's Day
In Danfoss, we want to raise awareness against bias and take action for equality: An equal world is an enabled world.
The International Women's Day is yet another opportunity to celebrate our 7.733 female employees in Danfoss across the world by highlighting female role models and focus on gender equality.