Enable the transformation and support our business
Our vision is to be a world class sparring partner for the business and the management teams in terms of business administration and management tools. We want to keep a high level of flexibility in order to support speedy implementation of decisions and changes.
Our global teams work in the areas of procurement, tax, finance, human resources, project management, strategy, controlling, and other functions supporting our business growth.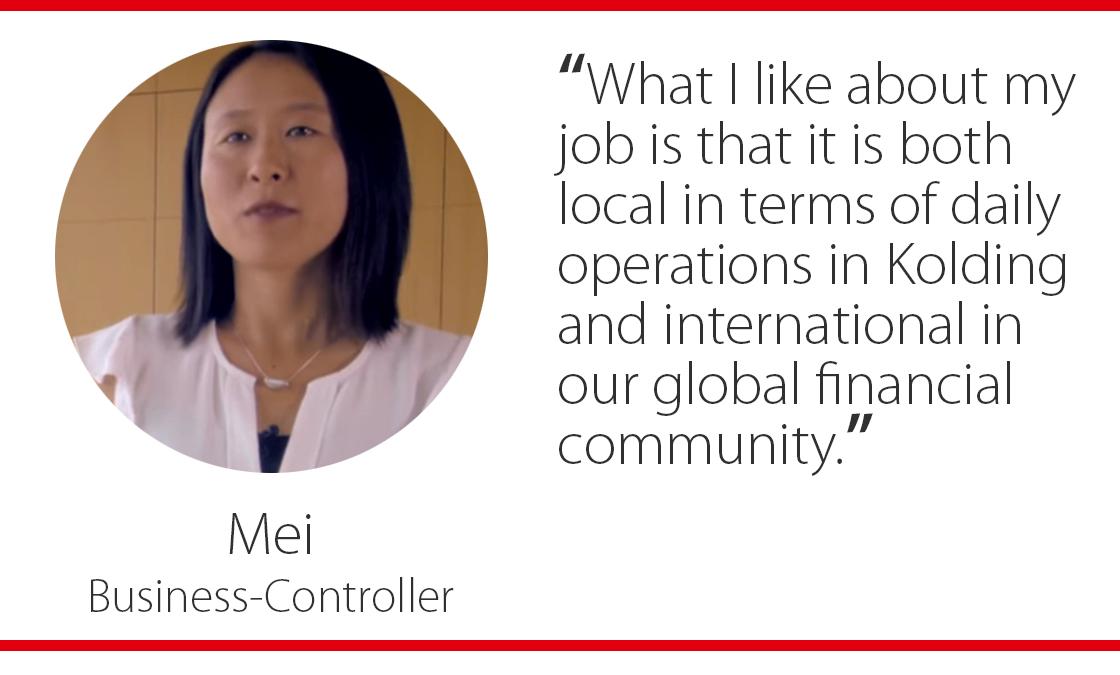 Mei, Business Controller
Once a participant in the Post Graduate Program, Mei today is a Business Controller at Danfoss who uses her global experience within finance and engineering to make an impact.