Hear from past and current interns...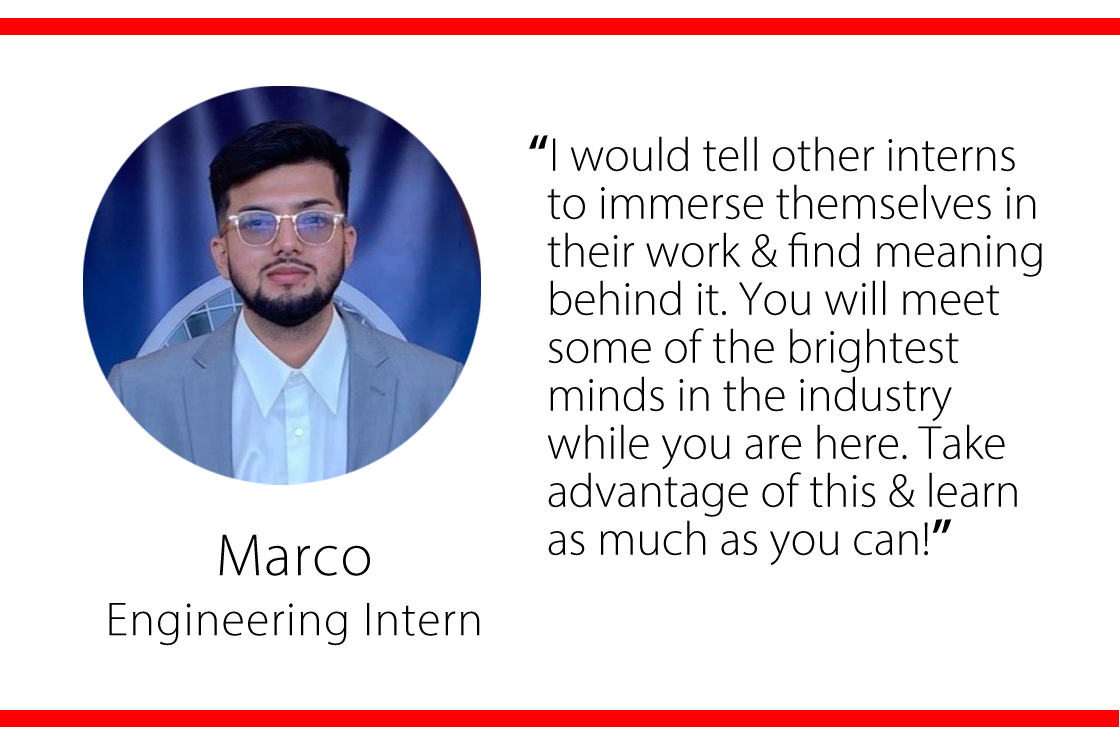 Meet Marco Blanco | Manufacturing Engineering Intern, Danfoss Power Solutions
I decided to intern at Danfoss because of the company's impact on my early life. My father has worked at Danfoss for over 15 years and I was able to interact with the Danfoss community early in my life. This sparked the interest that I have for hydraulics and I was able to join Danfoss as an intern in the summer of 2022.
Interacting with all levels of the organization, from the shop floor to the office, has led to some of the most meaningful interactions in my early career. I find it very rewarding to collaborate in developing solutions to problems that are affecting the entire organization.
I would tell other interns to immerse themselves in their work and find meaning behind it. You will meet some of the brightest minds in the industry while you are here. Take advantage of this and learn as much as you can!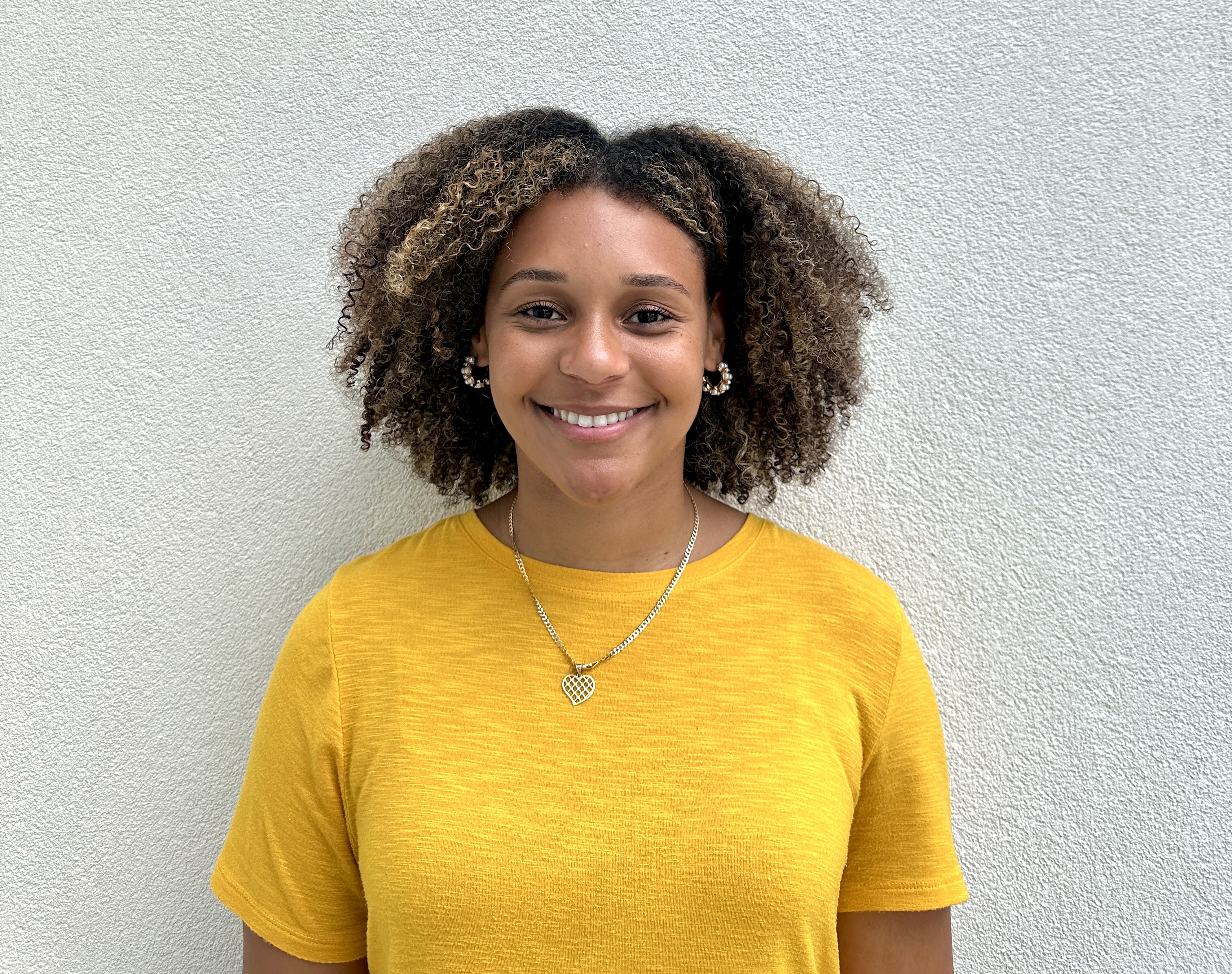 Meet Kiyanna Caggiano | HR Intern, Danfoss North America, Tallahassee
When choosing an internship experience, it was important that I worked somewhere that challenged me professionally in an environment with employee diversity, that was willing to evolve the role as I gained the experience and skills to take on more responsibility.
The most meaningful experience I have had at Danfoss is my connection and experience with the production workers. Seeing how our work impacts individuals provides the motivation to perform and present my best self and ideas.
To get the most out of this experience, I recommend other interns get out of their shell and push themselves. Even as an intern, you have control over your experience. Being comfortable enough to bring ideas to my team, take on my own projects, ask for more challenging tasks and ask for help are the skills I developed the most and without them I would have missed out on some of my best experiences at Danfoss.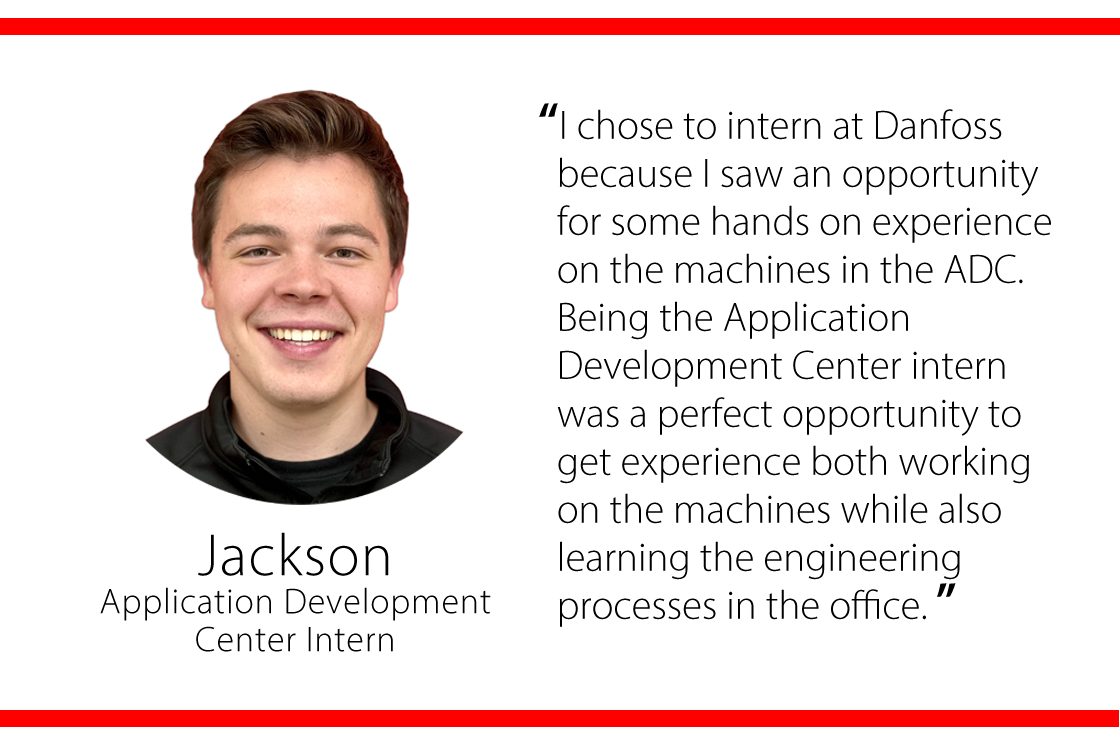 Meet Jackson Zehr | Application Engineer, Hydraulic Specialist, IFPS, Ames
I chose to intern at Danfoss because I saw an opportunity for some hands-on experience on the machines in the Application Development Center. Being an ADC intern was a perfect opportunity to get experience in working on the machines while also learning engineering processes in the office. I really valued being able to see our products on the ADC machines. The ability to get my hands on actual products and see how they worked opened my eyes to the huge product portfolio we offer here at Danfoss – something I still enjoy learning about today as an application engineer.
I'd advise other interns to come into work with the growth mindset and ready to be a sponge. Try to hold onto and learn whatever you can and at the same time, build relationships with those around you. You never know where the connections you build now will get you in the future.