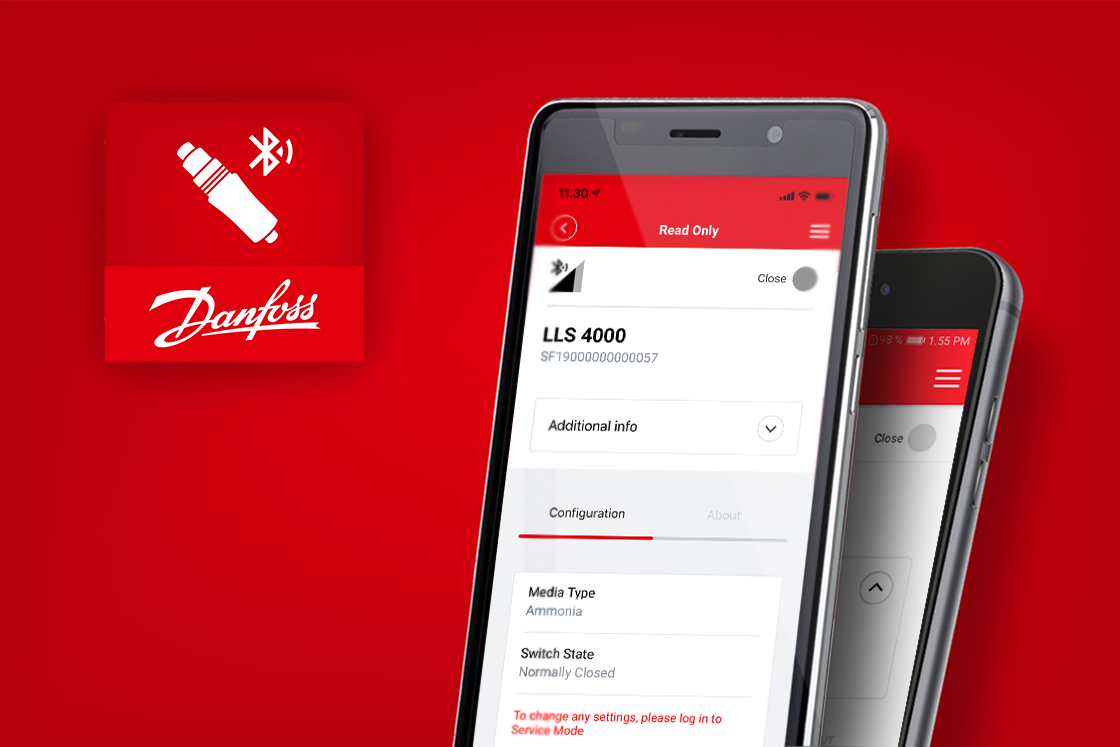 Connect and control your LLS 4000
Connect to and control any Danfoss LLS 4000 liquid level switch with the LLS 4000 app. Commissioning, setup, and monitoring can all be performed quickly and conveniently with just a few taps on your smartphone.
The LLS 4000 app connects remotely to any LLS 4000 liquid level switch via Bluetooth. Once they are paired up, you can select from a few essential functions.  
For the SIL2 version of the LLS 4000, the app enables you to adjust the media type, e.g., from an HFC to ammonia. You can also monitor performance, including temperature and frequencies.
With the non-SIL2 variant, you also can also use the app to set the LLS 4000 liquid level switch to normally open (NO) or normally closed (NC).
The app has two modes: commissioning and monitoring. If you're a contractor, you can remain in commissioning mode to streamline the setup process. If you're a system owner, the monitoring mode is your best friend—enabling you to quickly check your LLS 4000's performance while walking by.
The app also limits the amount of code numbers you need to track, since the two variants of the LLS 4000 can be used in almost any industrial refrigeration application.