Boosting power without increasing emissions in forestry equipment
Forest machinery must be reliable and durable to cope with sizeable trees, variable terrain and hard tree surfaces. These are found in the forests of Central Europe and North America. Harvesters need to be robust to provide instant, significant power for maximum output without compromising the integrity of the harvested trees. 
Since 1992, Logset, a Finnish forest machine manufacturer, has produced world-class harvesters and forwarders with a steadfast commitment to sustainable forestry. The engineers at Logset were looking for a way to improve the existing function of its largest harvester. They wanted to maximize its output without taxing the engine or damaging the harvest in the process.
Power of partnership
While an obvious solution might be to use a larger, more powerful engine for the harvester. That option would only flatten the trees and damage the land before the trees could be harvested. They needed a better solution. And to find it, Logset turned to its partners at Danfoss Editron.
Together, they designed the Logset 12H GTE Hybrid Harvester — the first of its kind in forest machinery.
"During the 12-month project, we worked closely with Danfoss Editron to develop the most powerful forest machine in the world. Electrifying the 12H GTE Hybrid machine by integrating EDITRON also brings significant economic and environmental improvements," said Jukky Kivipelto, Technical Director of Logset. The EDITRON software controls and optimizes each individual component of the hybrid drivetrain. This makes power distribution in the 12H GTE Hybrid far more intelligent.
Better for the environment and productivity
With this application of EDITRON, the parallel hybrid system reacts instantly to the workload. This provides an extra power boost to the 7.4-liter Final Tier 4 diesel engine. The hybrid system can quickly deliver up to 510 hp (380 kW) and generate 2,000 Nm of torque. The heavy-duty horse power guarantees the machine can manage demanding applications.
The hybrid machine is very compact yet delivers a 72 percent increase in power. As well as 54 percent increase in torque and 5 percent noise reduction. It weighs 54,000 lbs while remaining in a higher power group, offering increased power density. This means customers can have the same amount of power in a smaller machine.
Furthermore, the working efficiency of the 12H GTE Hybrid harvester is 27 percent higher than non-hybrid machines. The integration of EDITRON also significantly reduces the fuel consumption (by 20 to 30 percent). In addition, CO2 and small particle emissions per felled cubic meter (by 25 percent). This is a benefit to the environment.
"We are pleased to supply our EDITRON technology and extensive knowledge of electrifying heavy-duty machinery creating the 12H-GTE Hybrid harvester. This is the newest member of the Logset family," said Tomi Ristimaki, Sales Director OEM of Danfoss Editron. "The machine meets market demand for more powerful harvester solutions. Due to it can handle the challenging forestry conditions found in Central Europe, Australia and Northern Europe."
Project
Logset hybrid forest harvester
Customer
Logset
Location
Koivulahti, Finland
Scope
Electric drivetrain system integrating parallel hybrid drive which draws power from both an electric motor and a diesel engine
Solution
Logset 12H GTE Hybrid
Power

EDITRON parallel hybrid system

High power 380 kW (510 hp)
Torque 2000 Nm
Multi-tasking of the crane, feeding wheels, saw and driving
Mesera 285H - the strongest parallel crane
Long knives TH75
7.4-liter TIER4 final diesel engine

 

EM-PMI electric motor/generator

ES-SC supercapacitor
EC-C inverter
EC-C DCDC-converter

Benefits

Increased power density
10-30% lower running costs
27% improved working efficiency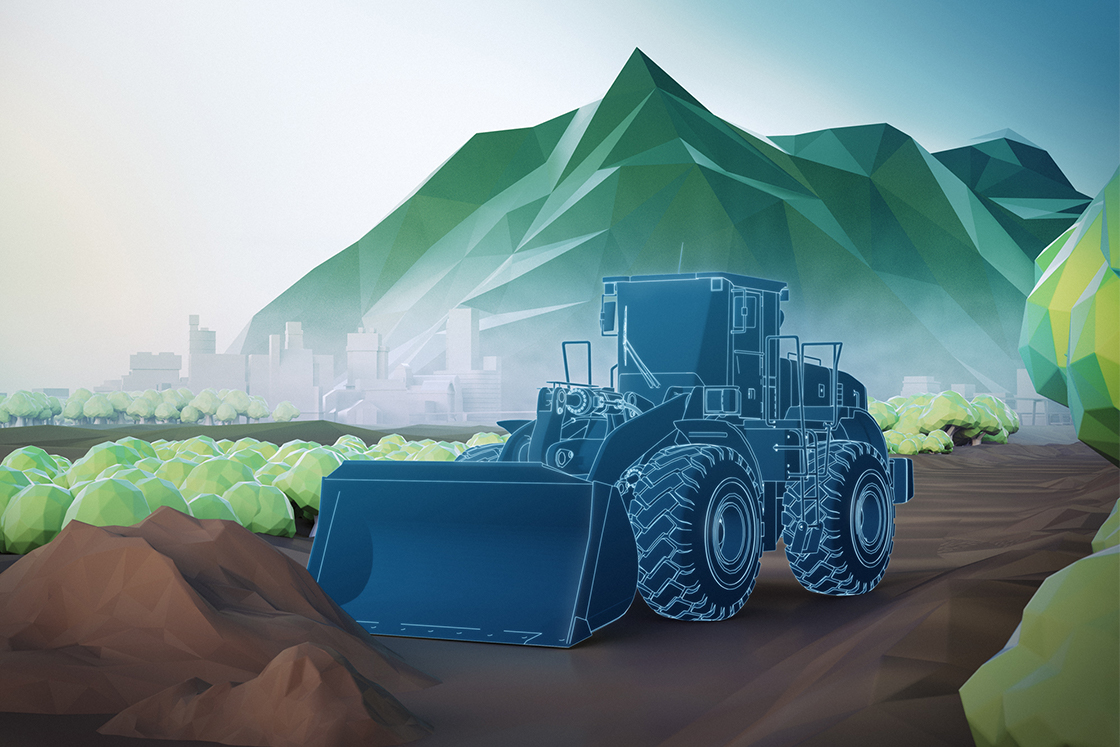 Danfoss Editron
Danfoss Editron is taking fuel savings and energy efficiency to the next level. We specialize in hybrid and electric powertrain systems for marine, off-highway and commercial transport markets. Our mission is to end pollution through electrification.