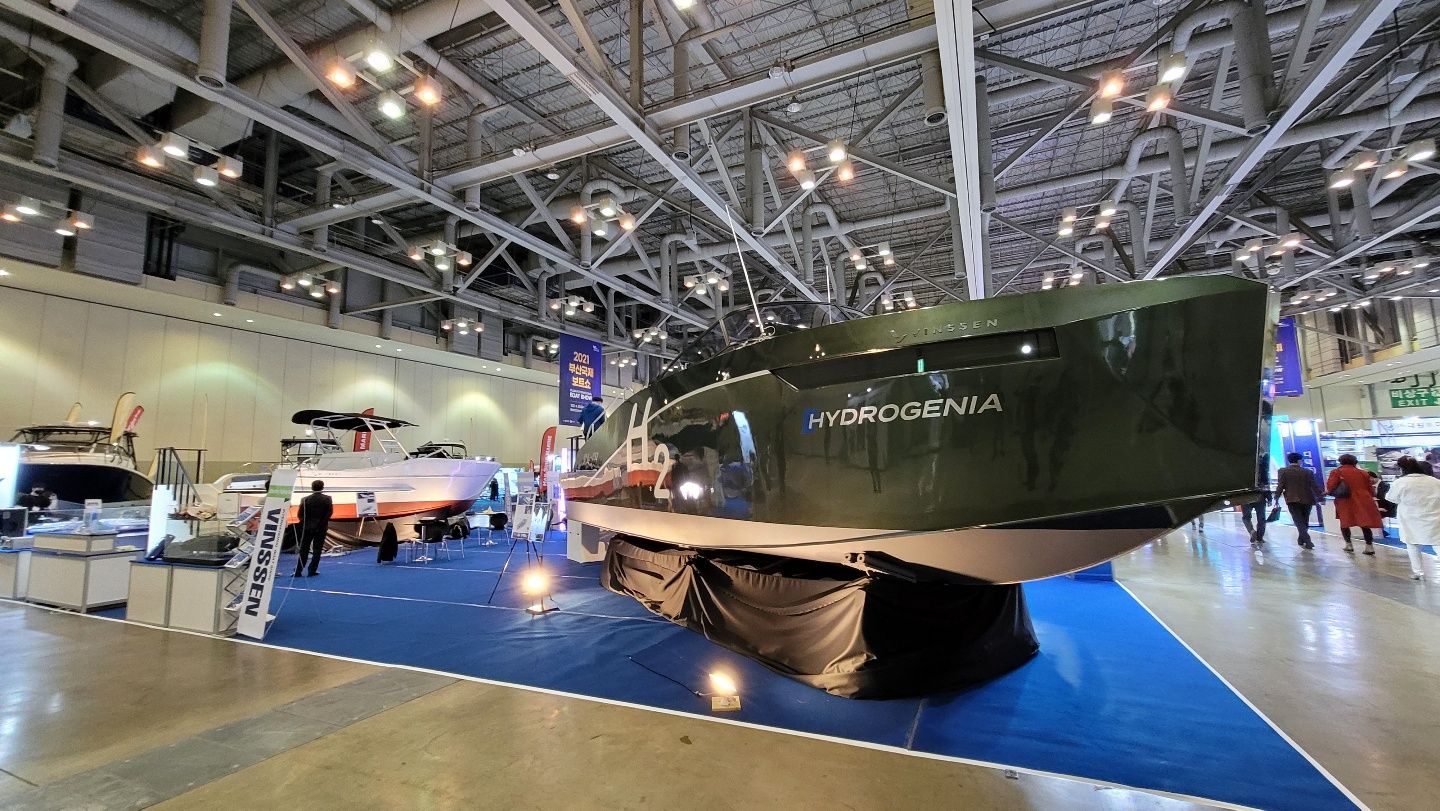 Building South Korea's first commercialized hydrogen electric boat
It's estimated that the shipping industry is responsible for emitting around 940 million tons of CO2 annually, making up 2.5% of the world's total emissions of the greenhouse gas. In 2018, South Korea's marine industry was responsible for 4.06 million tons of these emissions.
In late 2020, the Government of South Korea announced an US$870 million initiative to encourage the development of eco-friendly shipping. A central part of the country's plans to achieve carbon neutrality by 2050, the 2030 Green Ship-K Promotion Strategy specifically targeted the advancement and broader use of low-carbon ship technology, including hydrogen fuel cells and propulsion systems.
Eco-friendly ship builder Vinssen, which specializes in making electric and hydrogen small ships, committed to supporting South Korea's sustainability goals by building the country's first commercialized hydrogen electric boat. Vinssen recruited Danfoss' Editron division to deliver the drivetrain for the vessel, named Hydrogenia.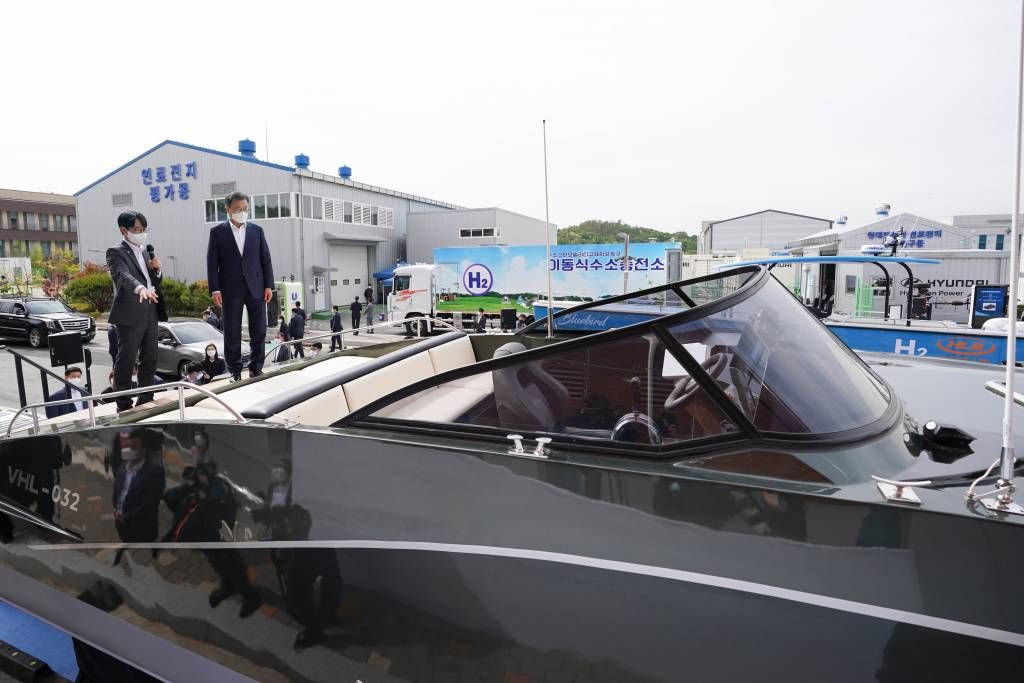 Boosting the sustainability of small vessels
Vinssen and the Editron division were tasked with building a hydrogen electric vessel that minimized emissions without compromising efficiency. This is a challenge when designing smaller vessels with tight weight and space allowances.
The Editron division equipped Hydrogenia with its electric drivetrain system comprising an EMI machine, two electrical inverters and two DC-DC converters. The multi-function inverter modules can be easily integrated with other energy sources, such as hydrogen fuel cells, without additional costs for research and development. Standardized inverter technology also guarantees a quick lead time from testing to commercialization.
Crucially, the Editron division's compact and lightweight drivetrain technology enables space and weight savings, which left more freedom for design in Hydrogenia. Meanwhile, the high efficiencies offered by the EDITRON system are also advantageous for shipbuilders as they deliver better operational performance compared to other drivetrains on today's market.
The completed Hydrogenia vessel is 32.8 ft long, can carry up to six people and operate at 10 knots for up to six hours. It has a futuristic design based on the geometric shape and natural beauty of glaciers and rocks.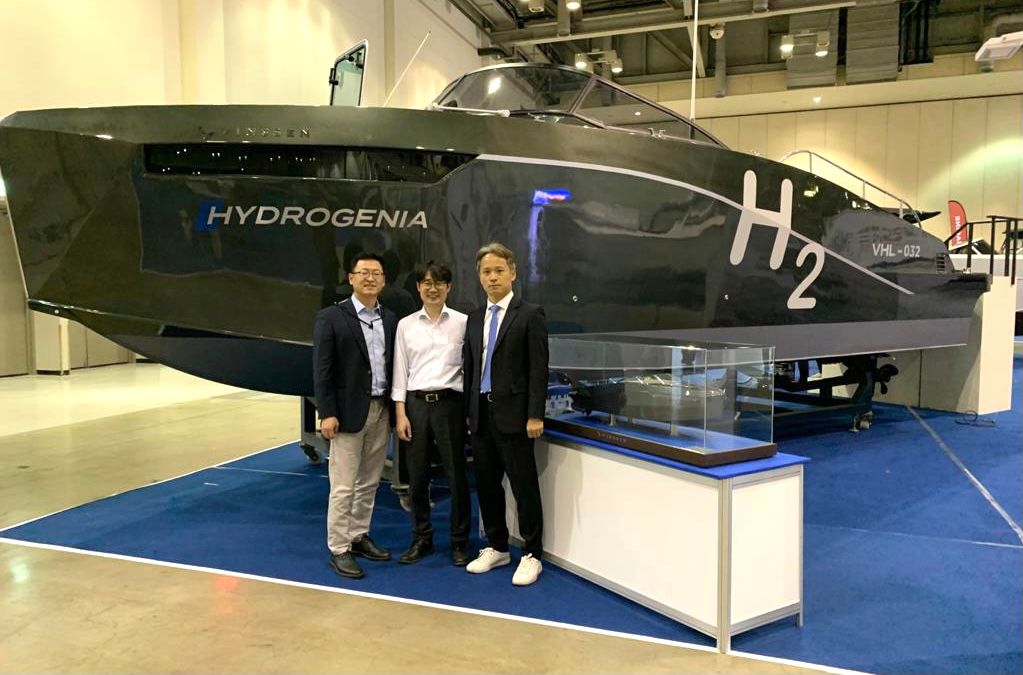 Award-winning Design
After undergoing testing and demonstration at the Ulsan Hydrogen Realization Center, the boat hit the water in 2021. The design was met with high acclaim, with the former President of South Korea, Moon Jae-in, visiting and boarding the vessel at the 2021 Busan International Boat Show, where he was encouraged by the commercialization of the vessel as an opportunity to drive the South Korean marine industry to a more sustainable future. The Hydrogenia vessel also won Best Boat of the Year at the event.
The successful application of unique multiple-parallel inverters in a single machine is a benchmark for delivering larger marine projects, such as ferries and tugboats.
SPECIFICATIONS
Project
Hydrogenia vessel
Customer
Vinssen
Location
South Korea
Scope
Jointly developing South Korea's first commercialized hydrogen electric boat
Solution

A tailor-made solution featuring an electric drivetrain supplied by Danfoss' Editron division and hydrogen fuel cells from Vinssen

Technical specificities

Two electrical inverters
Two DC-DC converters
Fuel cell: 100Kw
Battery: 92kW
Power: 162kW at 3200rpm
Total length: 10m
Beam length: 2.9.
Depth: 1.94m
Capacity: Max 6 persons
Speed: 10 Knots

Benefits

Reduced emissions
Reduced noise
Reduced vibration levels
Space and weight savings
Higher efficiencies