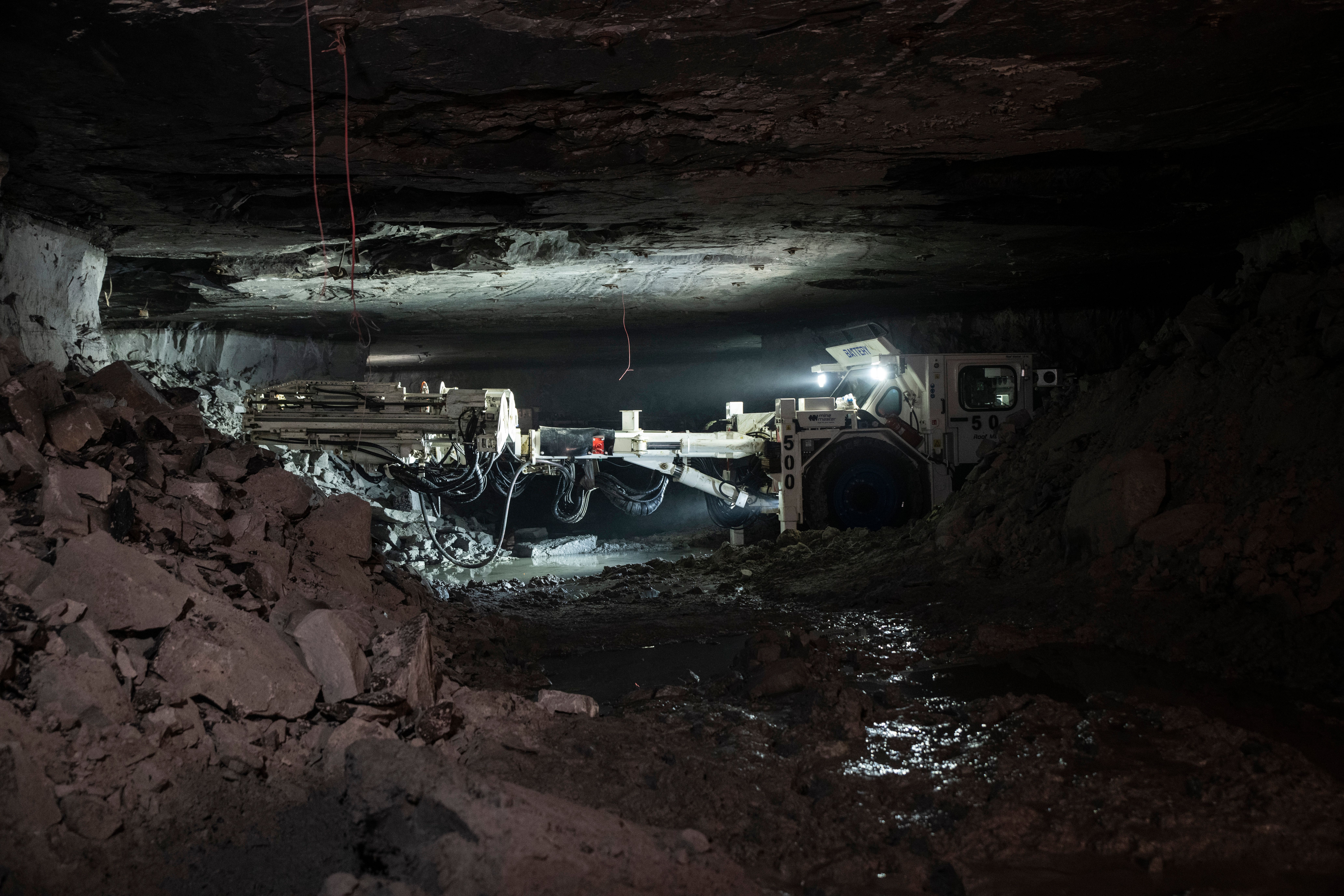 A 2020 McKinsey report found that the mining sector is responsible for 28% of global greenhouse gas emissions, with 4 to 7% of that amount coming directly from mining operations. To accelerate their journey towards decarbonization, companies like Polish mining equipment supplier Mine Master Ltd, part of the GHH Group, are turning to electrification solutions. In 2019, Mine Master Ltd commissioned Danfoss' Editron division to supply the electric drivetrain powering their first two electrified underground rigs prototypes.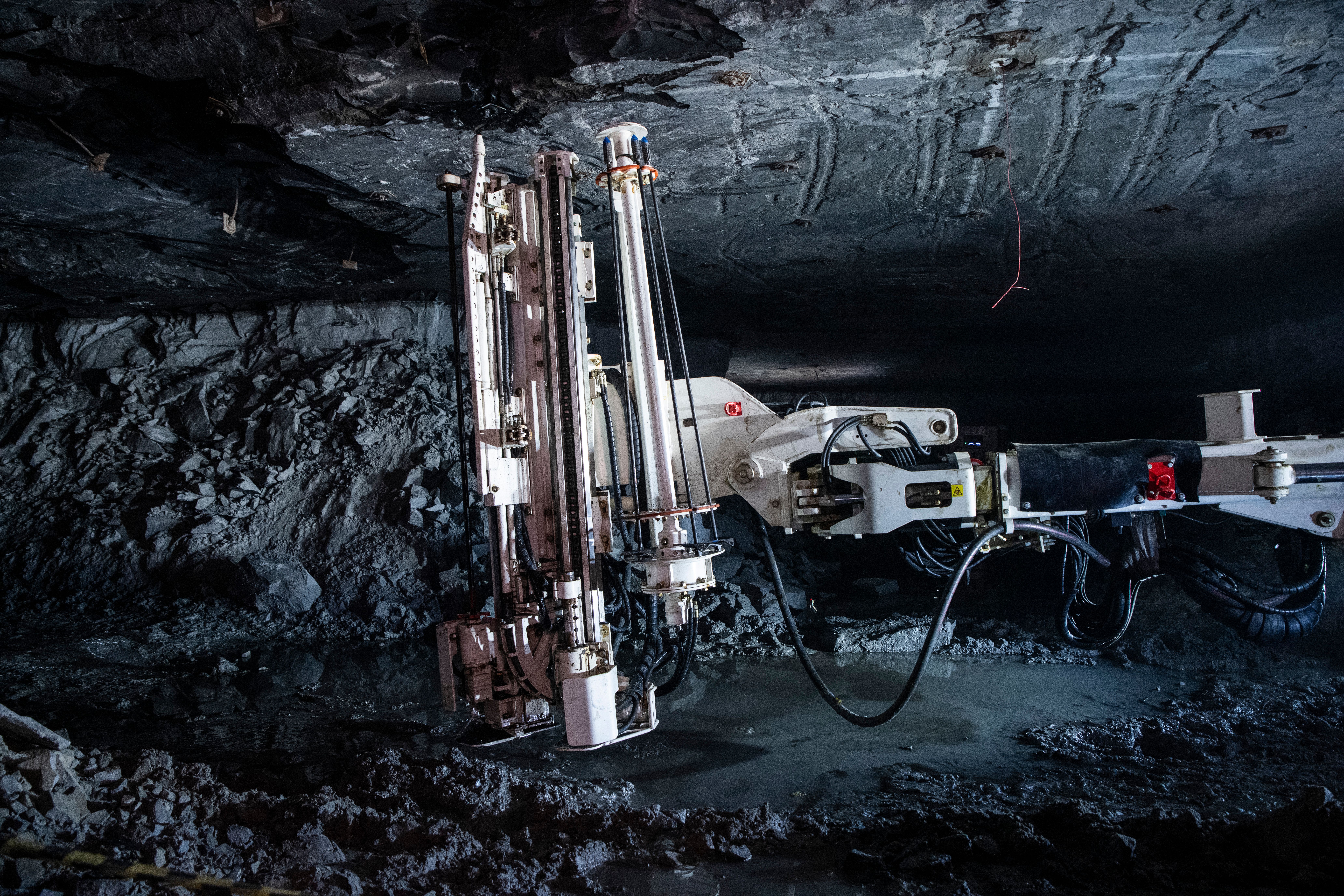 Navigating the challenges of operating underground
Traditionally, drilling and bolting rigs are diesel-powered, which presents two main disadvantages. Firstly, they produce high levels of greenhouse gas emissions. Secondly, the exhaust and heat emitted by such machines require installation of a complex and costly ventilation system to maintain the mine's air quality. To counter this, Mine Master wanted to develop a fully-electric, battery-powered drilling and bolting rigs, one of the first low profile battery electric vehicle (BEV) underground mining machines to be produced.
The main technical challenge Danfoss' Editron division had to overcome was the inaccessible underground location of the machines. Rigs need high power levels for tramming to operate, which requires a high-power battery and represents a challenge for a machine primarily situated underground.
The underground location prevented immediate access, even remotely, to the machines in the case of a technical issue. This meant that Danfoss' Editron division's technology had to be faultless, since revisiting the rigs to perform maintenance would be impractical.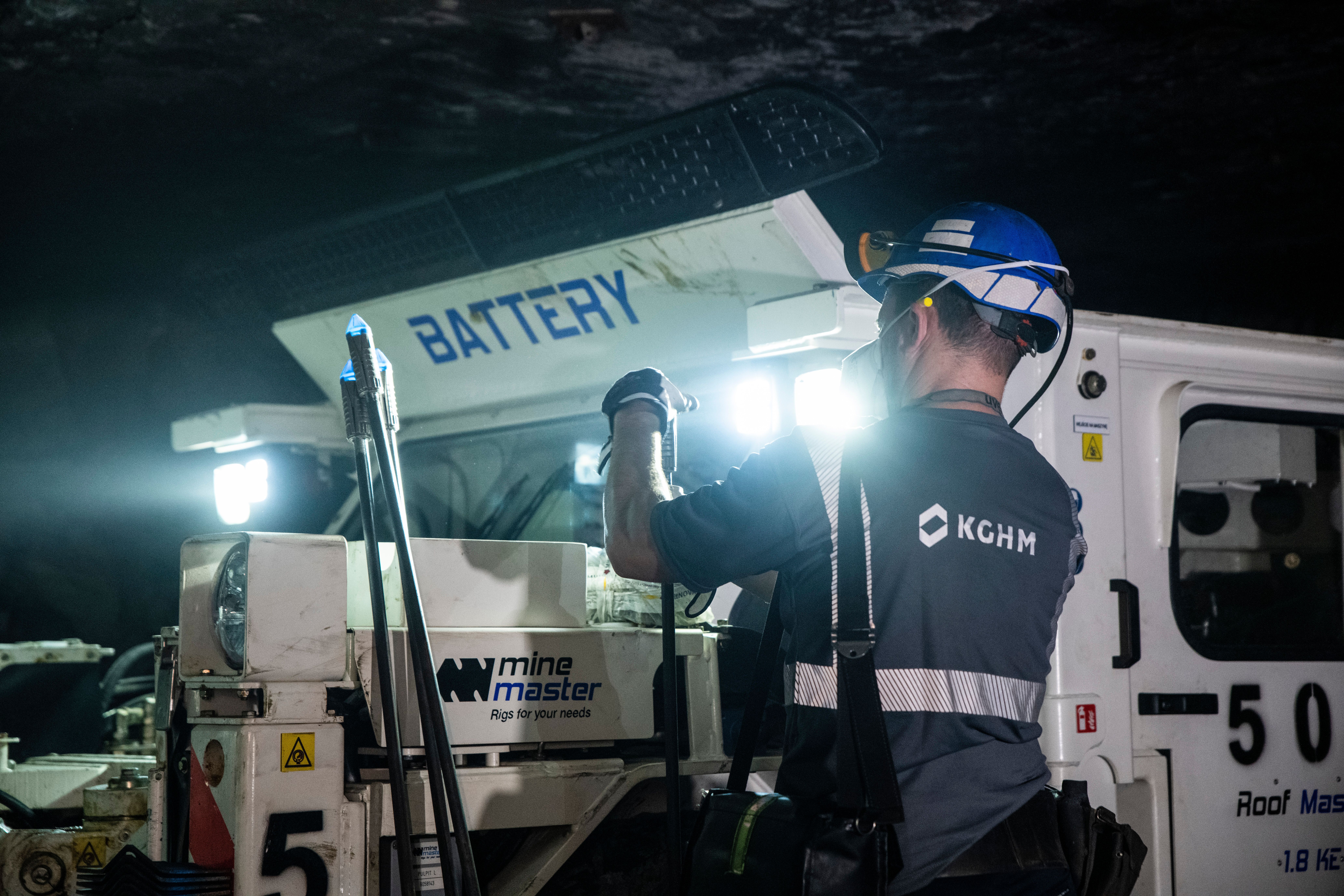 Seamless technology supporting smooth operation
Mine Master equipped the prototypes with a 120kWh sodium-nickel battery cell, providing the machines with enough battery drive power to drive to the mine section, where they can connect to a 500V mine power network during the working process. In addition, a battery charger was built on the machine chassis so the battery can recharge while the rig is tramming downhill. This method navigates the logistical difficulties of charging in a mine without compromising efficiency.
The first fully-electric rigs are designed to work in galleries up to 5.8 meters in height. The Roof Master 1.8KE comes with a mechanized bolting mast for 9 expansion or resin bolts up to 1.8 meters in height, and is also equipped with a closed air-conditioned operator's cabin. Both machines remain the smallest in their class with a transport height not exceeding 1.8m. They are also adapted to heavy-duty mining conditions and environments and can deal with slopes up to 15 degrees.
Danfoss' Editron division provided most of the drivetrain components, including the e-machine with inverter and all the main components of power management like the DC-DC converter and active front end. Being able to rely on the Editron division to provide most of the components helped Mine Master to speed up the construction process. The Editron division made sure to further pre-empt any risks associated with underground operation by providing Mine Master client with their Editron System and Service Engineering support as extra insurance.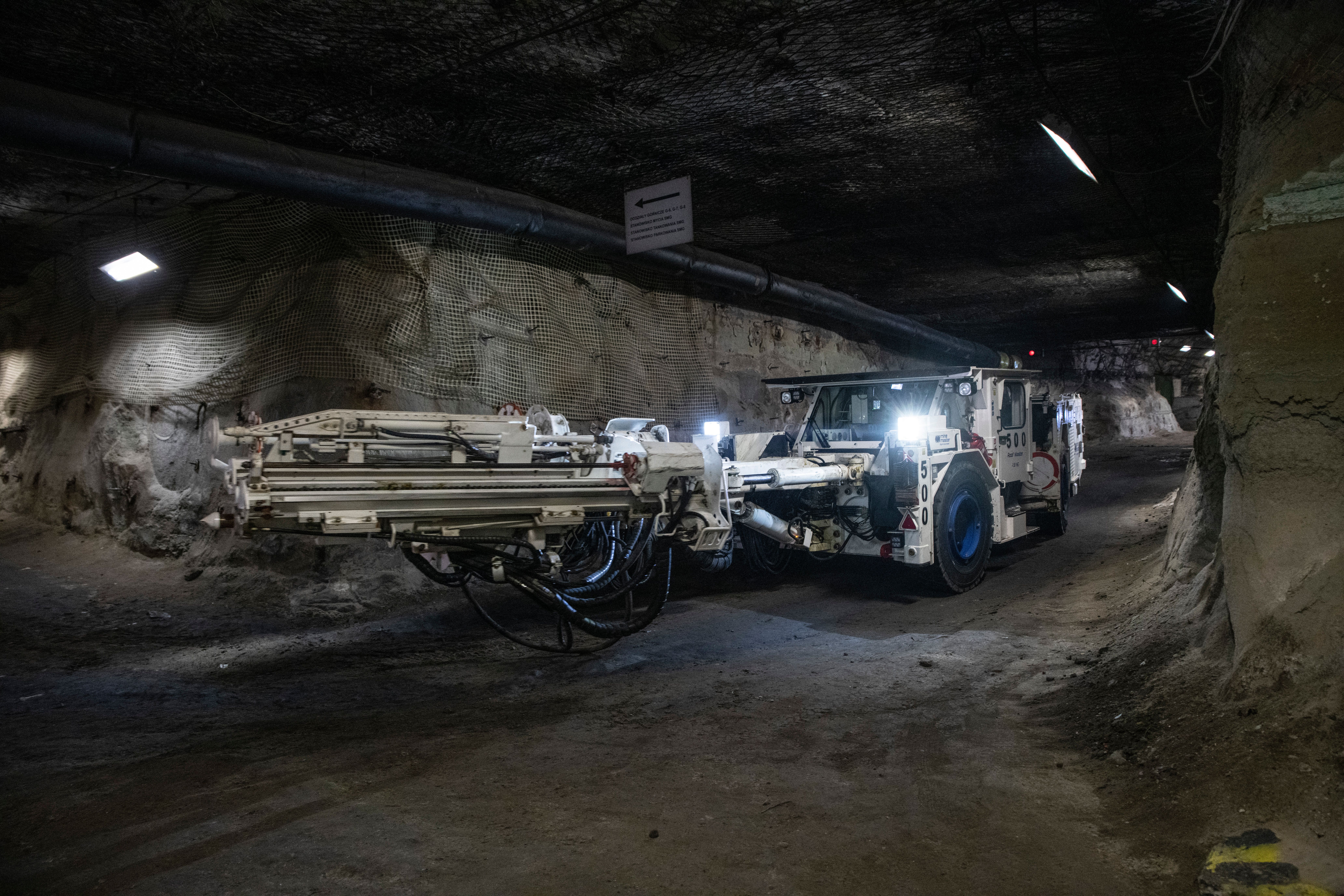 Opening the door to a better and greener mining industry
Aside from being 100% locally emission-free, a major co-benefit of using battery power has been reducing operational costs. Traditional combustion engines produce exhaust and heat, which entails costly ventilation methods to keep the air quality high. Switching to a battery-powered solution removed the need for such output and cut ventilation costs.
After thoroughly testing the prototype, the new Roof Master 1.8KE was able to start operating in a KGHM's copper mine in Lubin, Poland, in 2021. After a year in operation, no adjustments have had to be made. The second machine, the drill rig Face Master 1.7 LE, has just started underground testing.
The Roof Master 1.8KEs roof bolter shows that even heavy-duty equipment can become emission-free. The mining sector has been one of the last industries to embrace net-zero, partly because of the added difficulties brought by working underground and in such remote locations. However, the success of these prototypes shows electrifying the mining industry whilst maintaining operational efficiency is indeed possible.
Tomasz Szurlej, Design Engineer at Mine Master, said:
"Decarbonizing heavy-duty equipment is always a challenge, so the Danfoss Editron division's technical expertise and ability to supply all the necessary power management components was greatly appreciated. The solution we developed together fits our needs perfectly. The Roof Master 1.8KEs work as efficiently as diesel-powered machines whilst being much cheaper to operate, not to mention the reduction in emissions we have achieved."
Danfoss' Editron division is already working on our next project with the GHH Group, this time in South Africa and India, where they will continue to help implement their general electrification strategy.
Parts of this case study were initially published in the July-August 2022 issue of Construction Europe.
SPECIFICATIONS
Project
Roof Master 1.8KE and Face Master 1.7LE
Customer
Mine Master Ltd, part of the GHH Group
Location
Poland
Scope
Supplying all components of the drive train for the Roof Master 1.8KE and Face Master 1.7LE, a fully-electric rigs used in the mining industry.
Solution

A fully-electric machine, equipped with a 120kWh sodium-nickel battery cell. The battery is charged by a 500V mine power network.

Technical specificities

120 kWh, sodium-nickel battery
ECONVERTER EC-C1200-450-L+AFE180+DCE+CG4
ECONVERTER EC-C1200-450-L+MC350+CG1
ECONVERTER EC-C1200-450-L+DC400+DCE+CG4
LCL Filter EC-LCL1200-300+CAN+CG1
ELECTRIC CONVERTER EC-IDC24+DC100+CG1
Inductor Unit EC-LTS1200-400+PC+CG3
EMACHINE EM-PMI375-T500-2700+NE2+IP67+R]

Benefits

Complete elimination of exhaust gases
Higher efficiency
Less audible noise
Vibration reduction
Lower maintenance costs