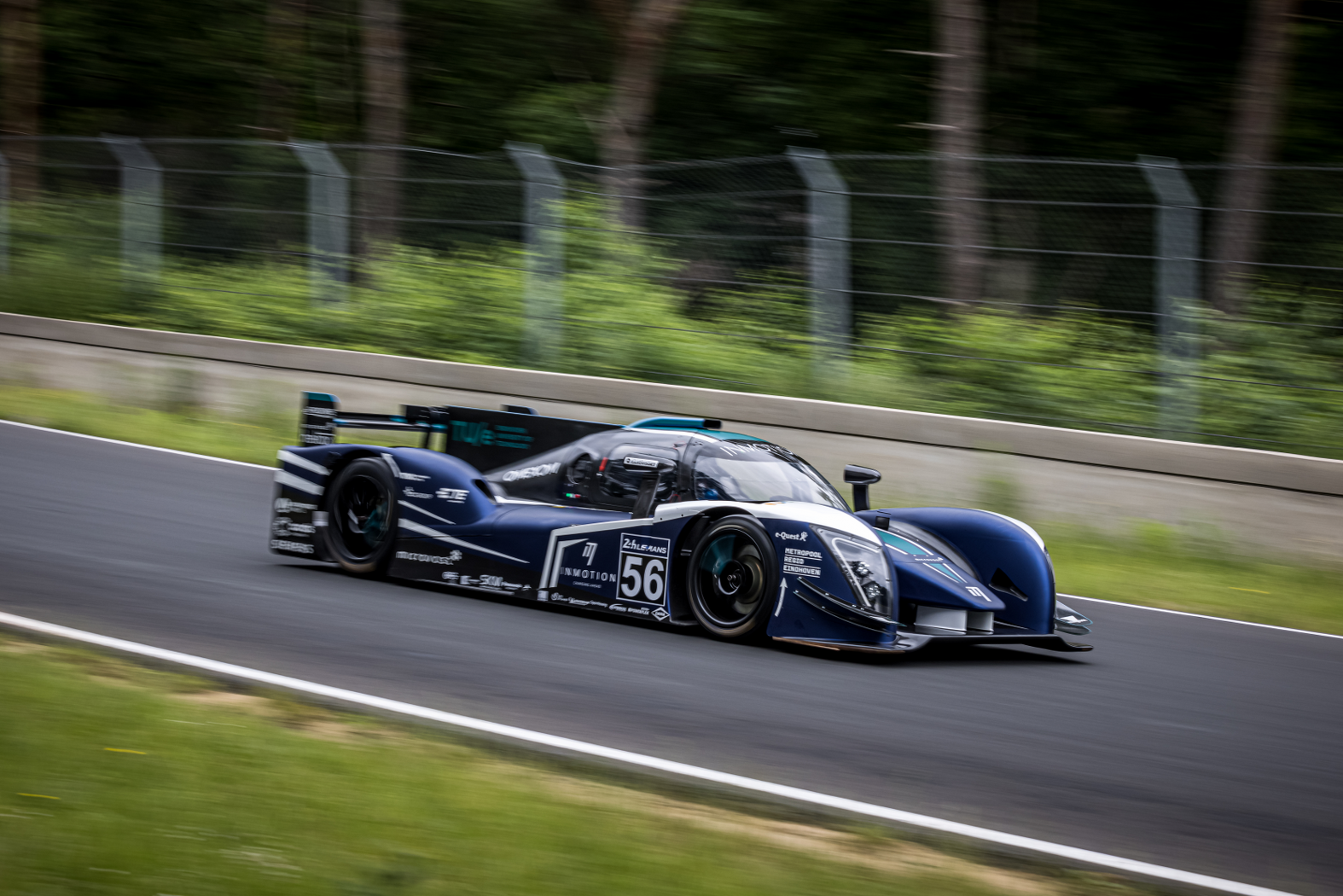 PowerFlex helps InMotion accelerate a future of fast charging electric vehicles with Aeroquip® by Danfoss hoses and Danfoss Hansen® couplings
Based in Weesp, Netherlands, PowerFlex is an expert in the field of hydraulics with a more than 60-year history of supplying a complete range of hoses, couplings, components, and accessories.
The company recently partnered with InMotion, a student team from Eindhoven University of Technology, to help develop The Revolution, an all-electric racing car. Aeroquip by Danfoss hoses and fittings, as well as Danfoss Hansen ADB dry-break couplings, were PowerFlex's first choice to meet the fluid conveyance demands of InMotion's newest vehicle, which aims to showcase the huge potential of fast charging as the first electric endurance race car at the 24 Hours of Le Mans endurance racing event.
Enabling rapid "electric refueling" with high-quality fluid conveyance solutions
Slow charging times are a big barrier to the mass adoption of electric vehicles and are an issue that must be solved to accelerate the energy transition to more sustainable, low-carbon transport. With electric vehicles growing in number and featuring larger, higher-voltage batteries to maximize range and performance, ultra-fast charging solutions are required.
InMotion, launched by engineering students from the Eindhoven University of Technology, is taking on this challenge by developing a new fast charging technology called electric refueling. The team plans to demonstrate the potential of this new system in a bespoke endurance racing car named The Revolution.
As sponsors of this ambitious innovation effort, the PowerFlex team was tasked with helping InMotion find the best possible fluid conveyance solutions to meet several of The Revolution race car's key challenges. This included minimizing heat buildup in the 58 kilowatt-hour battery pack during fast charging, enabling quick battery disconnection, and efficiently cooling the battery pack.
"When InMotion reached out for sponsors, we saw huge potential in their ambitious project," said Ruggero Grillo, Marketeer, PowerFlex. "We believed in their goal, their underlying technology, and their passion, so we were proud to get involved to support them. By helping to enable ultra-fast charging, we can accelerate transport electrification and the energy transition to a greener future."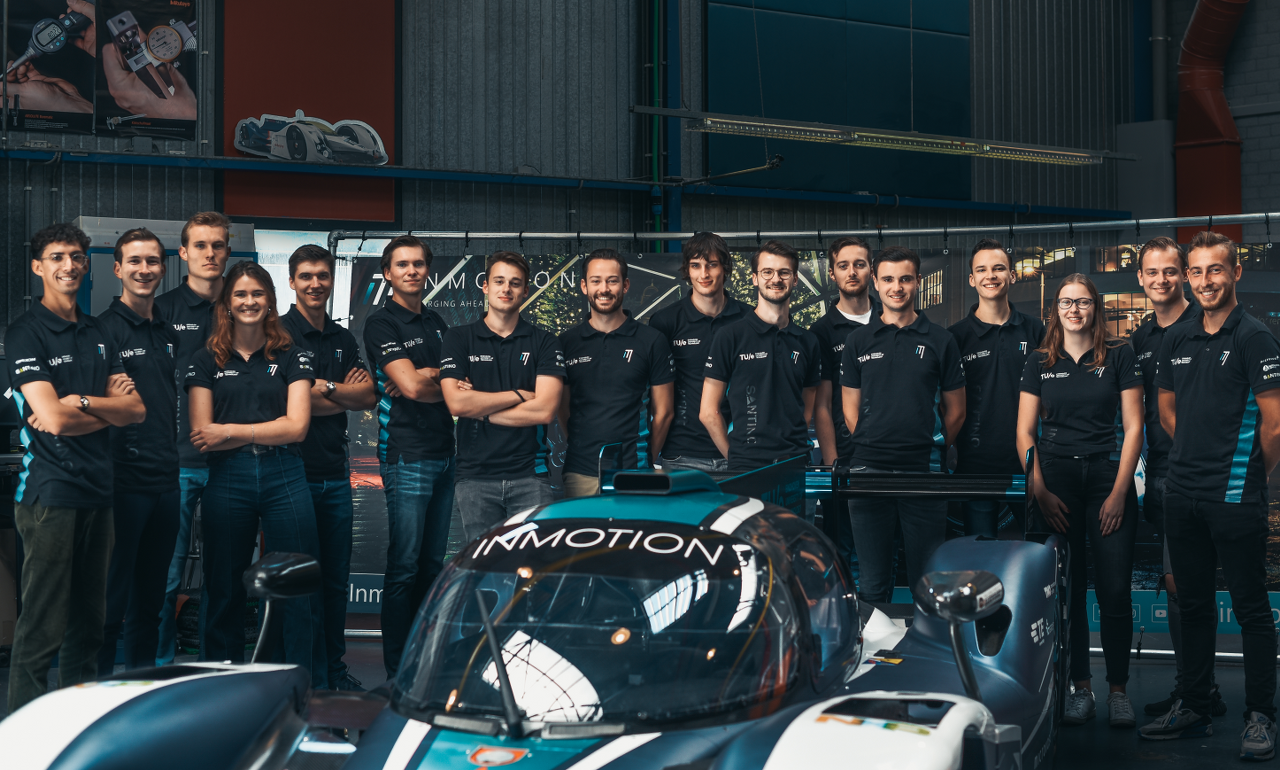 Aeroquip by Danfoss hoses and fittings and Danfoss Hansen couplings deliver when performance is critical
As a long-term Danfoss distribution partner, PowerFlex's first choice to meet InMotion's demanding fluid conveyance needs was Aeroquip by Danfoss hoses and fittings as well as aluminum Danfoss Hansen ADB quick-disconnect couplings.
To maintain an optimum battery pack temperature during fast charging, PowerFlex recommended the Danfoss Evercool GH001 multi-refrigerant hose and fittings. With near-zero permeation, a tight bend radius, the widest temperature range in its class, and compatibility with many refrigerants, the GH001 hose delivered the outstanding performance and dependability essential for The Revolution race car.
In addition, the Danfoss EZ Clip™ system gave the InMotion team flexible installation options without the need to invest in costly crimp tooling. The EZ Clip system is vibration and impulse tested to perform in demanding applications, and also enables easy installation in tight compartments with minimal connection points.
Meanwhile, Danfoss Hansen aluminum dry-break ADB couplings were chosen for quick and easy battery connection and disconnection while also preventing fluid loss or air infiltration. With a no-spill, flat-face design, the couplings were ideal for The Revolution race car, where any fluid leaks can cause technical issues or the need for time-consuming cleanups.
Finally, to optimize heat distribution from the race car's battery pack, PowerFlex also provided various Aeroquip by Danfoss Performance Products, including hoses, fittings, and adapters designed and rigorously tested for performance, reliability, safety, and compatibility. This also included optimal hose routing to protect both people and equipment.
Beyond components, the PowerFlex team's knowledge and experience was also a crucial asset to development of The Revolution race car, providing InMotion with on- and off-site technical guidance, testing, servicing, and more.
"We have deep experience with Aeroquip by Danfoss products; they're a premium solution and always our preferred choice when it comes to applications where performance is absolutely critical," Grillo added. "Offering a low weight-to-power ratio, high performance, and racing-level quality, the Danfoss components we chose were designed for exactly this kind of challenge—and they delivered."
High-performance parts ensure The Revolution charges ahead
Thanks to PowerFlex's expertise and the high-quality Danfoss hoses and fittings enabling innovative battery pack cooling, InMotion's prototype race car is now able to reach an 80% state of charge from near depletion in just 12 minutes.
The installed solutions keep the vehicle as lightweight as possible, while also making it easier for the InMotion team to assemble or reconfigure systems. The entire project is also a fantastic demonstration of PowerFlex's commitment to develop new solutions for a changing world and to teach the next generation of engineers about the power of fluid conveyance.
The Revolution endurance race car remains on course to showcase the game-changing potential of fast charging at the 24 Hours of Le Mans.
"It's incredible to see what a passionate group of talented students can do: developing the world's first all-electric Category 3 Le Mans Prototype with a fast charging battery pack. Seeing The Revolution on the track will be a beautiful sight, as we know our knowledge and solutions helped make it possible," Grillo concluded.