Tina and Per Anker live in Holstebro with their two adult children and Hannibal the cat in a 146 m2 home. Before the family installed a combination of underfloor heating and new radiator thermostats, they lacked comfort and sufficient heating. Cold floors were always a problem. Read on to learn how Tina and Per got their heating under control with Danfoss AllyTM Radiator Thermostats and Danfoss IconTM underfloor heating in the kitchen and living room.
Tina is an administrative employee of the Royal Danish Air Force's Administrative Community (FAF), while Per plans satellite communication for the Danish Armed Forces. He is an experienced radio and TV technician. Because of their positions and work in the military, they both appreciate a high degree of precision, which both Danfoss AllyTM and Danfoss IconTM can offer.
"We researched it thoroughly when we were choosing our new floor heating system. At first, we only looked at floor heating, but then learned through Mogensen-VVSComfort A/S that a new, smart heating solution had been launched for radiators, which works in conjunction with floor heating. We thought this was smart, so we figured we could just as well have it installed right away," says Per Anker.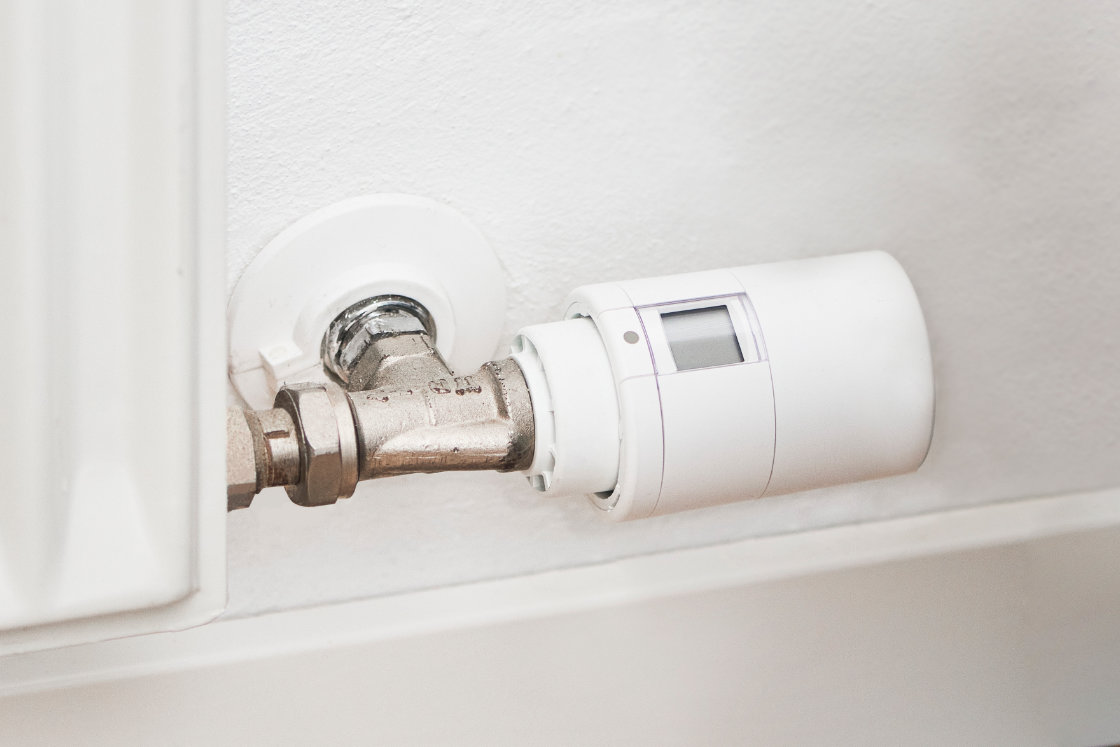 Energy savings already
Tina and Per had the system installed in January 2021, and after the next heating season they will have an even better basis for comparison. Their house is moderately well-insulated, but already in the short time they have had the new heating system, they have noticed the extra savings: – "On the utility company's website, I can keep track of how much energy we use, and I can see that we have already saved about 15 to 18%," explains Per. He says: "Energy savings are always good. That's money right in your pocket. When we had to choose a new heating solution, we compared the system to the expected energy savings. The return on investment period was relatively fast, so that was one of the reasons why we chose the Danfoss solution. We also liked the features of the new system, and of course it's great if the solution looks nice too," adds Tina.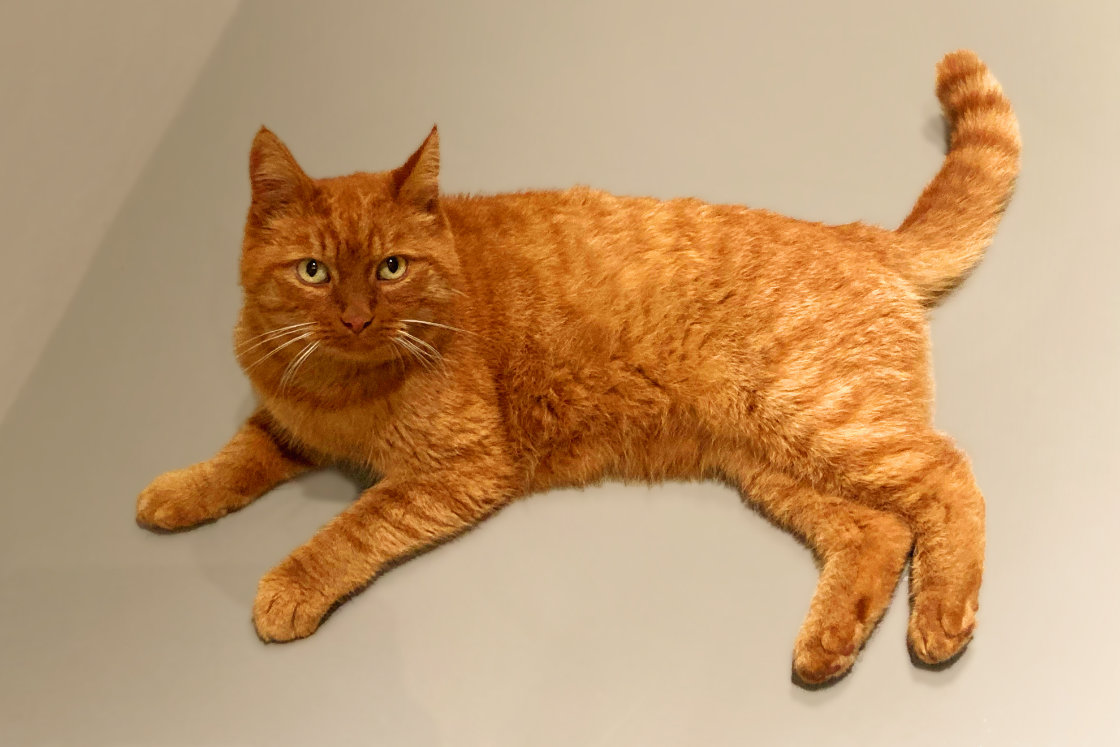 Even the cat enjoys it! From foot-cold floors and unstable heat to lots of comfort
With the old heating system, Tina and Per regularly struggled to regulate the heating: "Before it was hard to regulate the heat. It was either a bit too high or a little too low. There was too little stability and the old system took too long to regulate the heat. Only now, looking back, have we discovered that the heat distribution in the floor was not as good as with the new system," adds Per, and Tina agrees.
Tina experienced a major change when she returned from a longer trip after the new heating solution was installed:
"I had been stationed abroad. Meanwhile Mogensen-VVSComfort A/S had installed the new combined system, and I was actually able to feel a positive change from the moment I walked in the door.
It was a different kind of heat because the floor heating is more evenly distributed now. I always have cold feet and this winter I didn't experience that at all. Now there's very good heat management, and the entire house is heated up."
Other residents of the house and especially the cat Hannibal, have also embraced the new heating solution. Hannibal actually changed his behavior: "Before, our cat lay on the floor in different places, preferably close to the heating pipes up against the walls. But with the new heating solution installed, he suddenly started lying in the middle of the floor. Now he also finds new places where he likes to lie down, so this is also a good indication that the heat has been better distributed," says Tina.
Easy and fast installation
The installation was carried out by Mogensen-VVSComfort A/S and took about three hours, with Per helping, too:
"The installer came and set it all up, and in the new system, the floor heating works perfectly with the radiator thermostats in the bedrooms. When you get good service, it also gives you confidence in the system," says Per.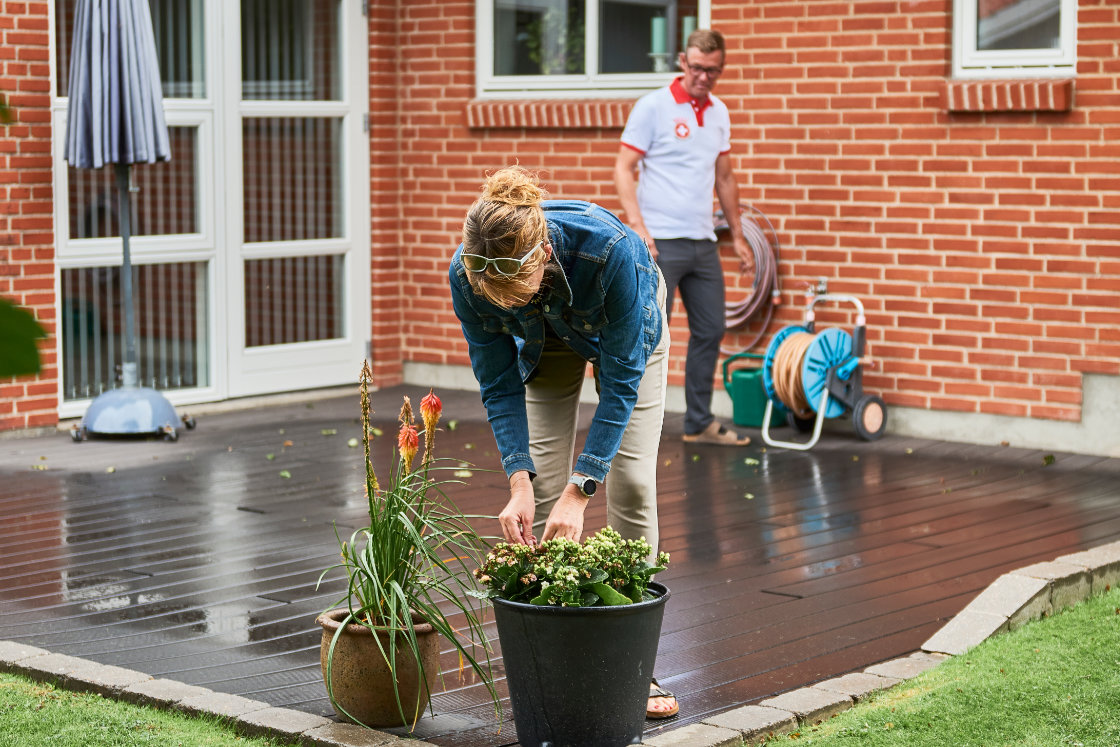 Scheduling your temperature for easy heat management
As the system is relatively new, Tina and Per have not used its numerous functions, such as scheduling or voice control, where you can easily turn the heat up or down, even when you are not at home: "At the moment we've just left it as it is because we just needed to have everything set up properly. And then we'll steadily build on that with the other functions," says Per, adding: "Because we have floor heating, it takes a bit of time to regulate. I can regulate the heating using the electronic Danfoss AllyTM Radiator Thermostats, but there is always someone at home, so it hasn't been necessary. Of course, we'll be lowering the temperature in the summer, but the other functions will come into play over time."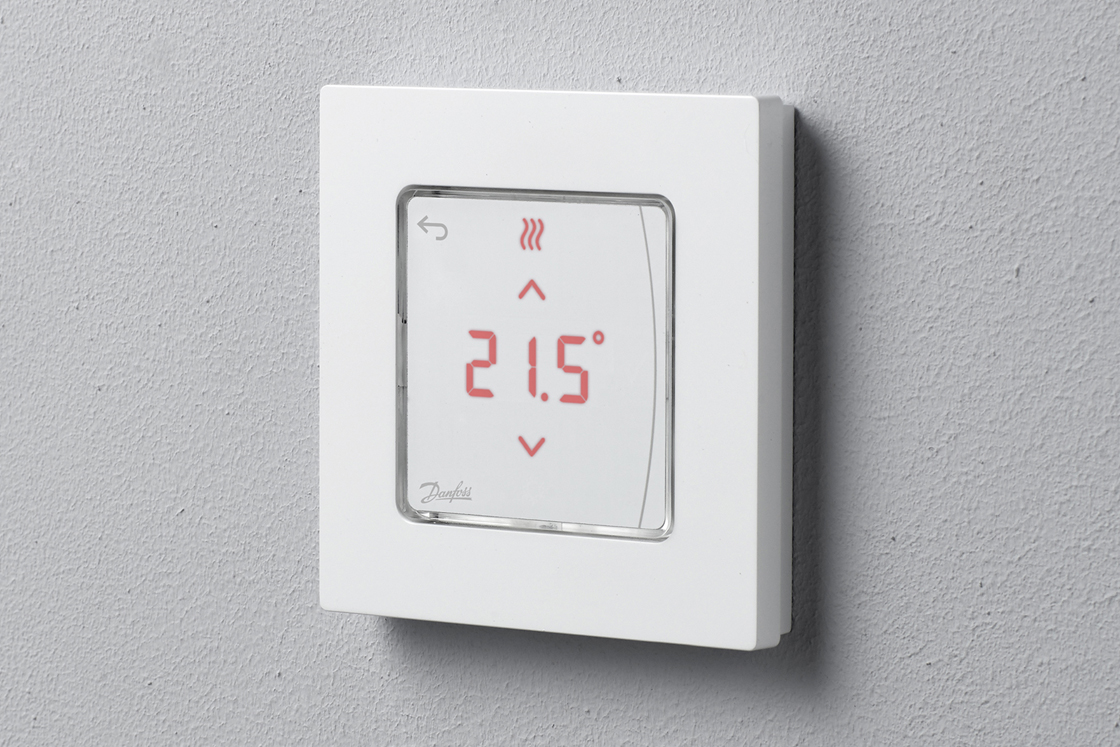 A good investment in improved energy efficiency– also for the neighbours
"It's been a very good investment. Because we can clearly feel the difference. And on top of all this, we also received a home improvement tax deduction," says Tina.
"Our neighbour came over for a demonstration, and he has now chosen the same Danfoss solution. He is just as pleased with it as we are," says Per.
The energy improvement activities will continue in their Holstebro home, and for Per and Tina it is important to optimise wherever they can. The next step is a heat recovery system.
"Everything matters. It's the little things that make a difference," says Per.
"We are very satisfied with the solution from Danfoss, both because we save money and at the same time the solution
is climate-friendly," Tina adds.
With your AllyTM smart heating solution, you can:
Control your heating from home – or from the office/airport/when out on a stroll
Install a Google Assistant and control your heating solution with your voice
Save money on your heating bill without compromising comfort
Programme a holiday setting: Come home to a heated house while saving on heating while you're on holiday
Find out more about smart heating from Danfoss