Press the start button and in only a few days you will be able to enter your new home built from concrete by a 3D printer. It's a new way of living and now the reality for a couple in Eindhoven in The Netherlands. Our part makes sure their home is comfortably heated.
Many of the smart home facilities in the house, such as ventilation, lighting, door locks, and heating, are controlled via one app. Residential investor Vesteda sees home automation playing a bigger role.
"Monitoring the ventilation system and temperature control allows for better maintenance by the home-owner. This adds value since it prevents unnoticed faults leading to higher energy costs or reducing comfort in the home," says Raymond Schäperkötter, Technical Acquisition & Development Manager at Vesteda.
Open protocol wins
The 3D printed house has Danfoss Icon™ room controls installed, and they are built with a so-called open-protocol software that allows the heating control to be part of the company SWYC's IoT platform. Rene Riemens, Director at SWYCS, points out that to really respond to the needs of residents, you must work with proven techniques from specialized parties.
"In this project, we focused on manufacturers that already work with an open-communication protocol. The ventilation system works with KNX, the climate control with the Zigbee protocol, and the lighting with Z-wave. All systems operate autonomously for maximum reliability. Failure of the internet therefore has no direct consequences for the operation of these systems," he says.


The resident uses one app —a single point of entry – to operate his home and get insight into its energy consumption.
Sales Manager Ed Vissenberg, Danfoss in The Netherlands, highlights the collaboration with customers on this extraordinary project:
"I've learned that by concentrating our efforts on solutions with open protocols, we have access to a much wider market. The developers we worked with need maximum freedom to offer useful and relevant solutions to their customers. We can help them with our specific knowledge on heating installations, while they concentrate on making complex things look simple for the end-user," he says.
The owners moved into the 3D printed house in April this year.
Ed Vissenberg, Sales Manager:
"The interesting thing about this project was to see that there is no right or wrong when looking into smart home possibilities. In the end, it all comes down to what the customer expects from intelligent technology. It can be the desire to automate your home, to save energy, to bring more comfort, or even to improve maintenance."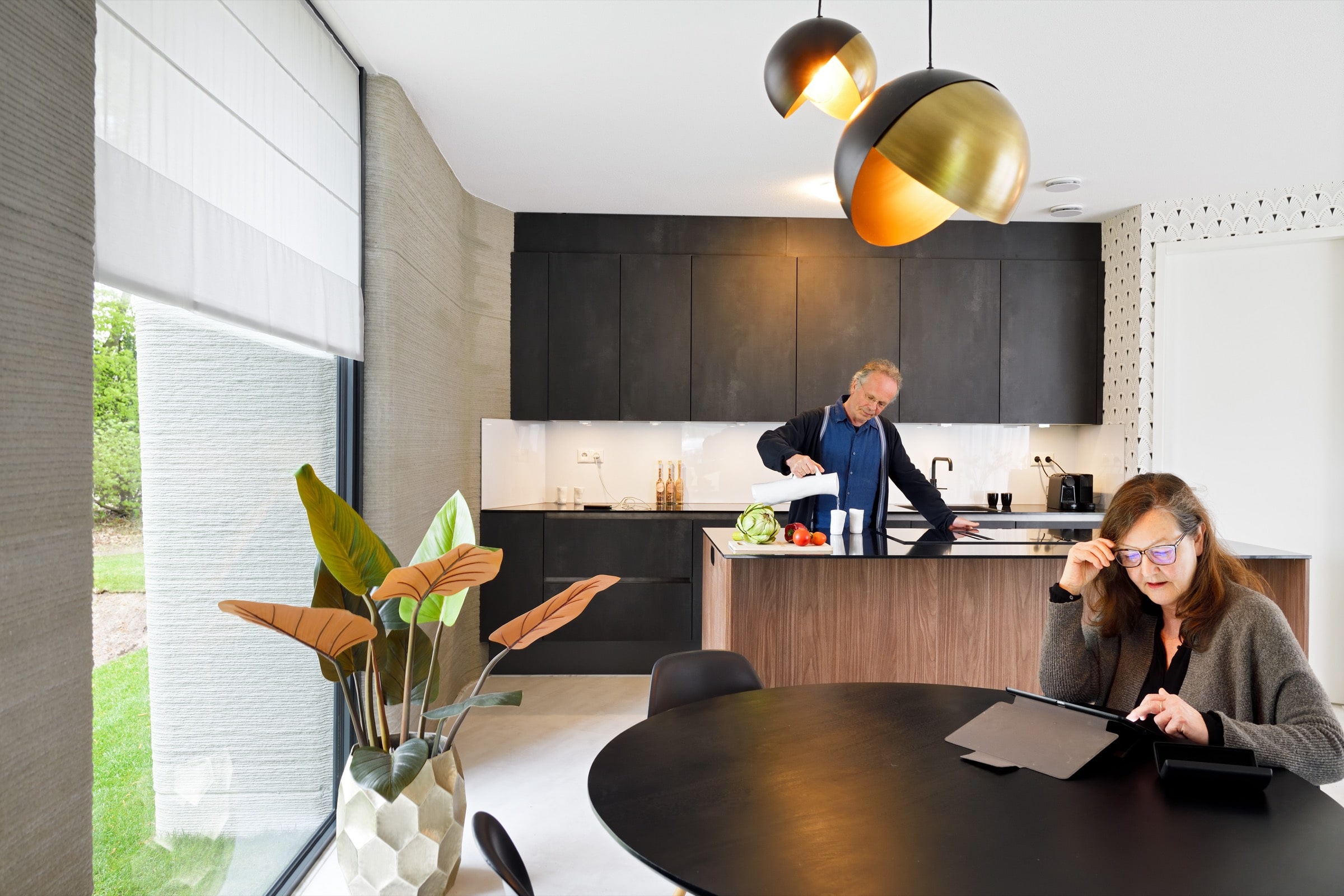 Facts:
The house has been made in a corporation between The Municipality of Eindhoven, Eindhoven University of Technology and the companies Van Wijnen, Vesteda, Saint Gobain-Weber Beamix and Witteveen+Bos.

Photo credit: Project Milestone - Photographer: Bart van Overbeeke – Architects: Houben / Van Mierlo Architects
Related products