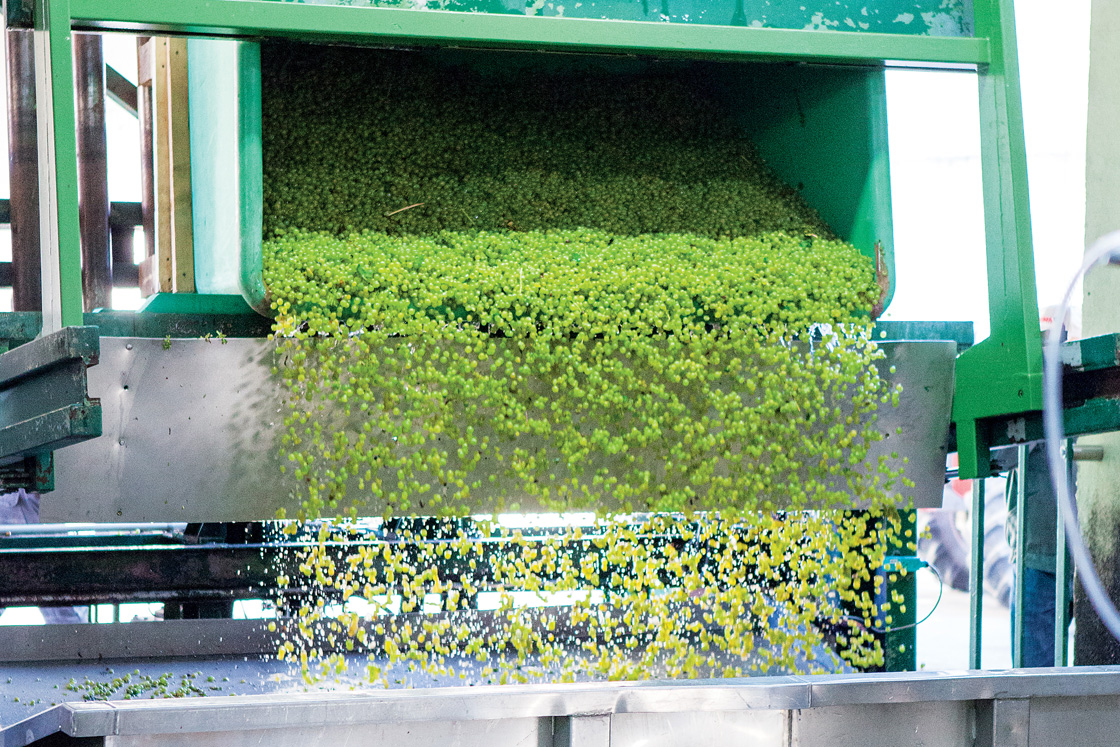 Winegrowers, such as the Winzergemeinschaft Franken eG's Reicholzheim processing plant, are constantly seeking new, improved and optimized production methods.
Destemming is key to a wine's flavor and quality. Stalks and stems are detrimental to its taste. This is where the Danfoss VLT® Midi Drive FC 280 came to the rescue by optimizing management and control of the destemming machine's speed of rotation.
The extremely compact Danfoss FC 280 used in the winery at the Reicholzheim processing station increases the destemming machines' throughput, and makes the wine-producing process more convenient and reliable.