Certified with LEED, Pátio Victor Malzoni building saves 10% energy using Danfoss Turbocor®compressors in its air-conditioning system.
The air-conditioning system is one of the main consumers of energy within commercial buildings. New construction looks for equipment that provides the greatest energy savings and contributes to meeting the requirements of LEED, the most important certification for sustainable construction. This is the case of Pátio Victor Malzoni, a building located at Avenida Brigadeiro Faria Lima in São Paulo city. Certified with the LEED Core & Shell Silver label, this commercial development has energy efficiency as one of its highlights.
This air-conditioning system has four TurboTosi chillers that are equipped with Danfoss Turbocor® compressors, made by Tosi Industries. Raul José de Almeida, Technical Director of TEKNIKA and the designer of Pátio Victor Malzoni, says that the high energy efficiency and low maintenance were obtained thanks to oil-free compressor technology. The aforementioned reasons were decisive factors for choosing TurboTosi equipment.
"Because the building facade has over 65% of glazed area, we needed a chiller with superior energy efficiency to achieve the LEED GOLD certification." According to Almeida, they expect an energy savings of around 10% by using TurboTosi chillers equipped with Danfoss Turbocor compressors, compared to the high-efficiency centrifugal chillers.
The state-of-the-art centrifugal compressor with magnetic bearings from Danfoss Turbocor significantly contributes to the reduction of energy consumption. Instead of having oil lubrication, Turbocor®technology uses permanent magnetic bearings thus reducing frictional losses and making the compressor highly efficient. The oil-free operation also reduces complexity which decreases the cost of maintenance.
According to the International Institute of Refrigeration, IIR, 80% of greenhouse gases in the refrigeration and air-conditioning industry are released indirectly through the refrigeration and air-conditioning systems' energy consumption.
Gustavo Asquino, Danfoss Commercial Compressors Account Manager, explains that using variable-speed technology significantly reduces energy consumption and, consequently, harmful emissions. "Variable-speed compressors also feature better seasonal efficiency than traditional fixed-speed compressors," he adds.
Marcos Santamaria, a Tosi engineer, says their main challenge was to present the lowest average annual energy consumption in order to achieve the maximum number of points in the LEED certification. For this, the performance of Danfoss Turbocor compressors was essential. "The compressors have an unmatched performance when operated at lower condensing temperatures - as in most of the year in São Paulo - and partial load," he says. Santamaria adds that with the integration of Danfoss Turbocor compressors, TurboTosi chillers can provide annual savings of about 30% compared to conventional fixed-speed chillers with screw compressors.
Another advantage of the variable speed system with magnetic bearings and oil-free design is its size. The Danfoss Turbocor compressors are only half the size of a screw machine, thus reducing the required space for installation. The compressors very low noise (72 dB) and zero vibration eliminates the need for insulation equipment. This reduces the construction time of the units, thereby reducing installation costs. Besides, the fact that Turbocor® compressors do not contain oil saves the cost of after-sale maintenance.
Danfoss Turbocor compressors can reduce power consumption in the HVAC system from 30% to 50%. The payback ranges from 1 to 3 years depending on the application. Today, 1.5 million tons of CO2 are saved every year through Danfoss Turbocor compressors installed in commercial buildings around the world. However, less than 1% of the buildings currently have systems with this type of compressor.
Read more about Danfoss Turbocor® Technology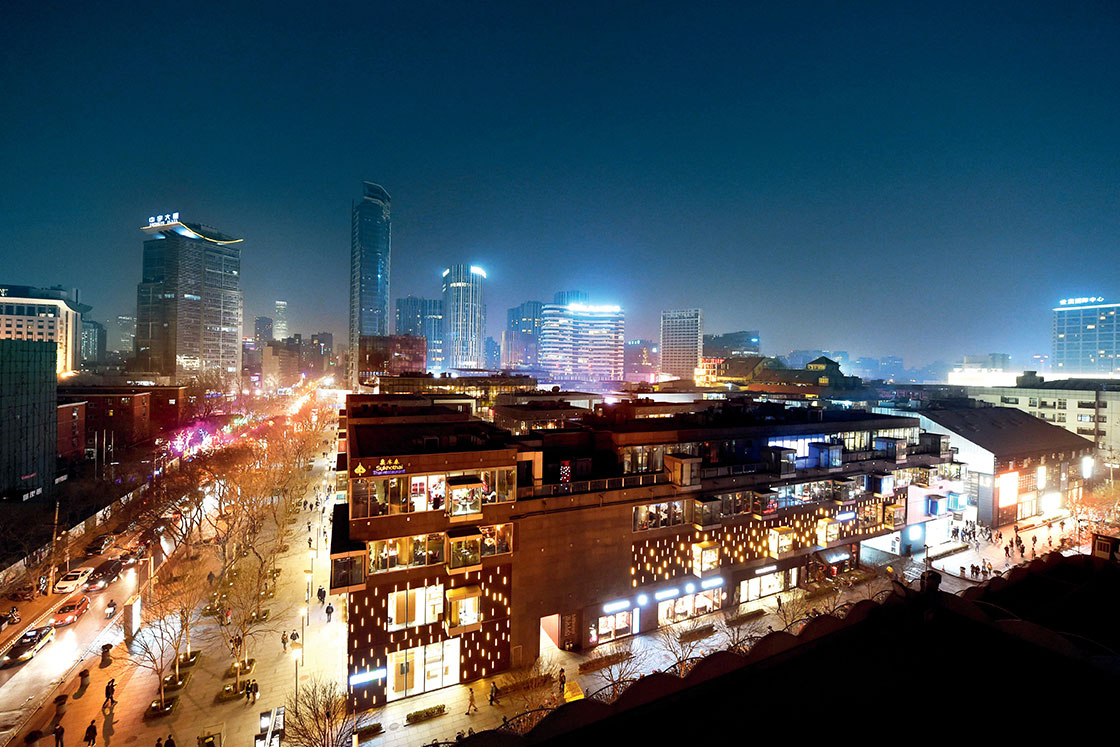 Engineering the world of tomorrow
Danfoss engineers advanced technologies that enable us to build a better, smarter and more efficient tomorrow. In the world's growing cities, we ensure the supply of fresh food and optimal comfort in our homes and offices, while meeting the need for energy efficient infrastructure, connected systems and integrated renewable energy. Our solutions are used in areas such as refrigeration, air conditioning, heating, motor control and mobile machinery. Our innovative engineering dates back to 1933 and today Danfoss holds market-leading positions, employing more than 26,000 and serving customers in more than 100 countries. We are privately held by the founding family.