Too fit to slow down
Still fit, with over 160,000 operating hours behind it: Hugo the compressor purrs like it did on the first day. Hugo is an HK2C type semi-hermetic compressor, built in 1955. It has one cylinder and runs at 1,450 revolutions per minute. It is named after Hugo Bock who, together with company founders Wilhelm Bock and Erich Etter, was managing the company when Hugo was built.
Located in the cellar of "Hotel & Restaurant Traube" in Neuffen, Hugo the compressor refrigerates the food before the chefs use the fresh ingredients to prepare culinary delights. Admittedly, Hugo isn't alone. It has a younger brother. At over 30 years old though, that's no spring chicken either. There's no substitute role here, it comes in whenever there's extra work to do. As the Traube restaurant has grown in popularity, the refrigeration demand has increased as well. So, Hugo's displacement volume of 3 m³/h was no longer enough.
Nonetheless, its owners didn't want to be parted from their faithful friend in the cellar. It still runs today, as soon as the temperature in the cold store rises above the threshold.
Nowadays, Hugo has numerous descendants. The family resemblance is most prominent in our semi-hermetic compressor series. These compressors are the young gun version of Hugo – bursting with strength, dynamic and ready to take part in any efficiency competition. Yet they also learned from their great grandfather that strength isn't everything. Virtues such as reliability and longevity are in their genes.
Hugo's origin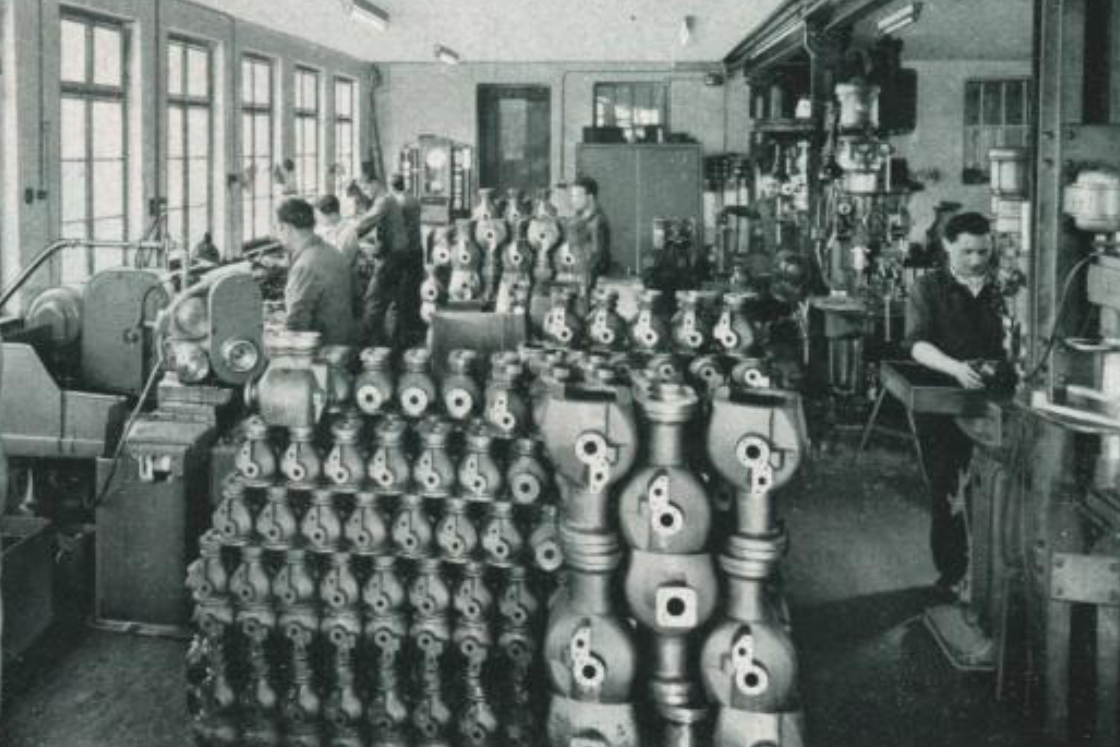 Innovation with history
Hugo the compressor, which has been in operation for over 60 years and ensures food is refrigerated in the "Hotel & Restaurant Traube", came into being in Nürtingen in the 1950s. Germany was prospering at the time. Reconstruction work after the Second World War was at an advanced stage, many businesses and industrial operations were back on their feet and the economy was thriving.
Then Bock & Co. KG also profited from this growth. Under the direction of company founders Wilhelm Bock, his younger brother Hugo Bock and Erich Etter, the compressor plant prospered. Yet it was not only demand that helped boost revenue, this positive development was also driven by innovative spirit. The K range, a new series of counter-flow compressors and HK compressors like Hugo were setting benchmarks at the time.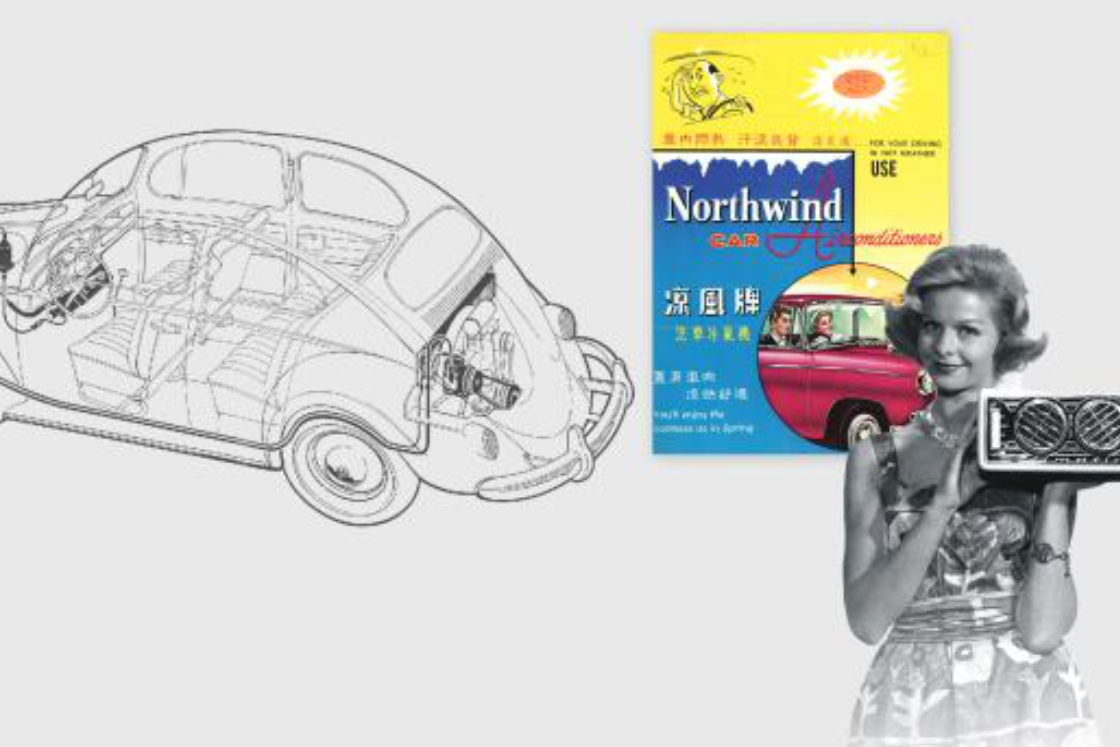 "Fast running" F series
By 1955, the Bock company had become so successful that compressor production and installation was relocated from Nürtingen – where Hugo was being built – to Frickenhausen. Success creates commitment – a commitment that included developing further innovations such as the "fast running" F series, which set a new quality standard in the 1960s, or the FK compressors for vehicles. Derived from the F portfolio, the FK model design was fortified to cope with the harsh operating conditions in vehicles. Thanks to its compact form, it also fit into smaller vehicles such as the popular VW Beetle.
The FK series was such a success that its name still appears in the portfolio today: These compressors for mobile applications are suitable for buses and trains, and also for installation in refrigerated vehicles or containers.
The notion of amalgamating compressor and motor to form one unit also originated in the 1960s. The concept behind the AM motor compressor with its patented shaft seal made it a huge seller and became the basis for new developments in the decades to come.
Hugo's descendants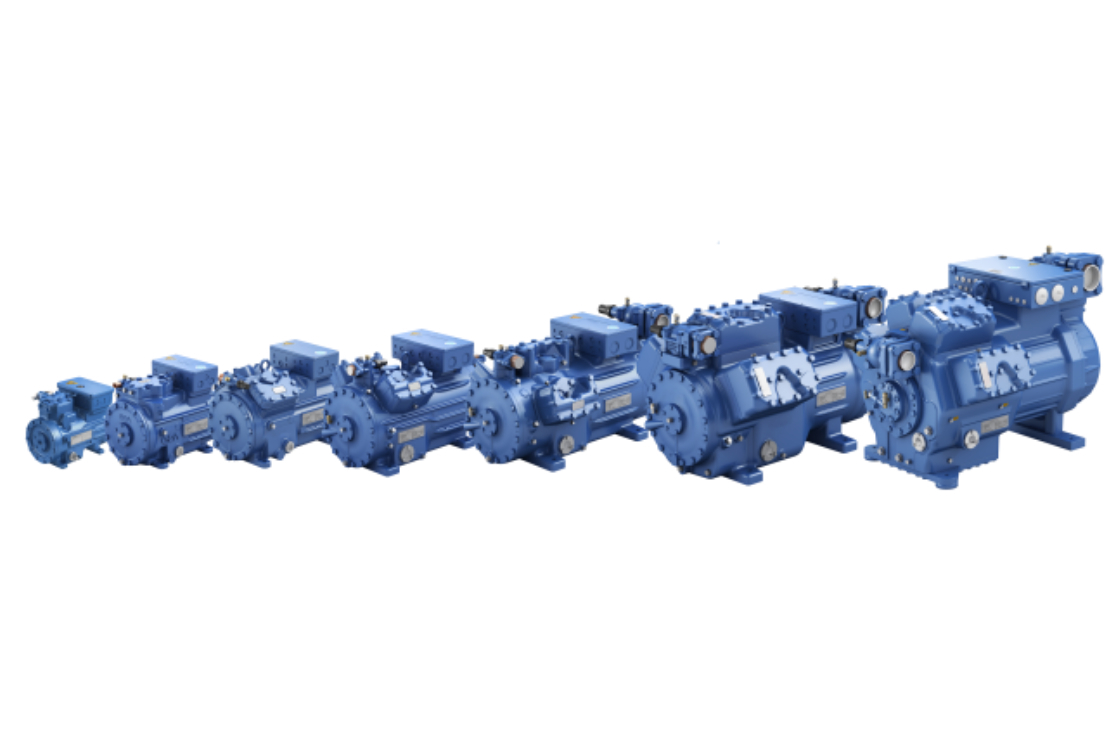 The young guns with the old qualities
Hugo, the tireless compressor from the 1950s, has descendants of which it can be proud. Its great grandchildren are young, powerful, dynamic and modern, no matter whether small or large. Of the current compressor generation, the single-stage, semi-hermetic compressors of the HG series resemble Hugo the most. They have a housing with a sophisticated gas routing system, an optimised valve plate system, interchanble and highly efficient motors, always an oil pump and many, many more features. With its seven different sizes and 25 capacity stages, the HG series covers the wide range from 5.4 to 281.3 m³/h (with 50 Hz operation).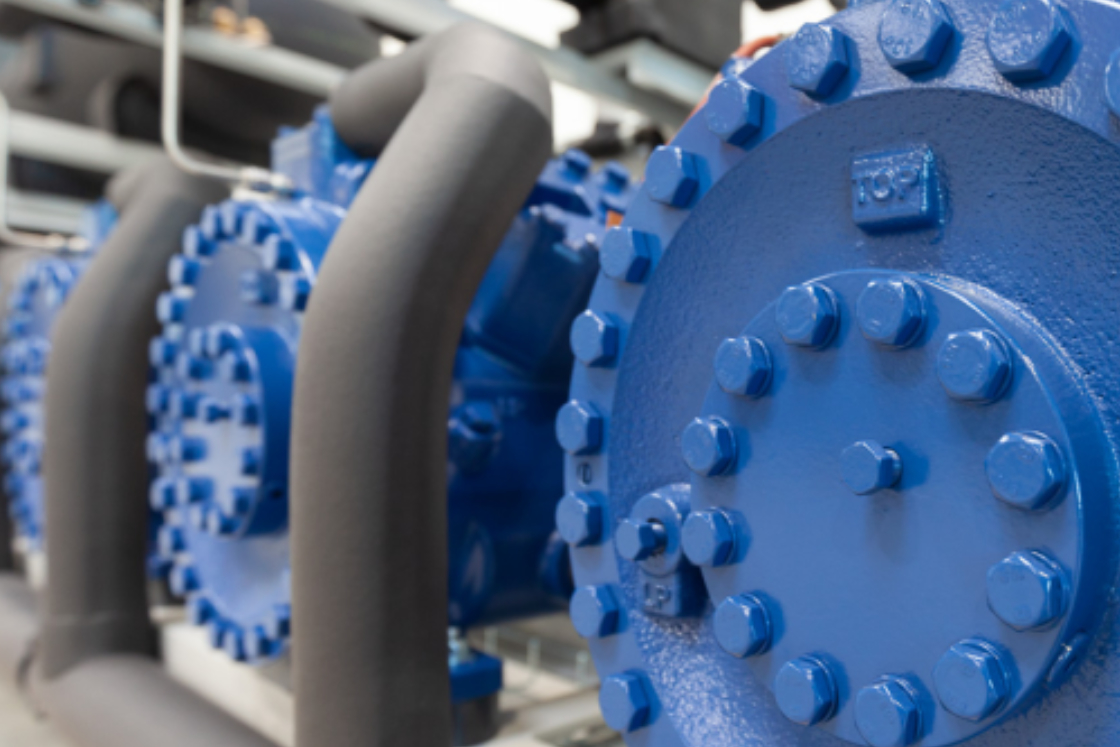 Compressors for natural refrigerants
In addition to the models for synthetic refrigerants, there are also HG compressors for operation with hydrocarbons, as well as versions for use with the refrigerant CO2 in subcritical and transcritical systems. These models, optimised for natural refrigerants, are able to meet the highest requirements for sustainable, climate-friendly and environmentally beneficial operation.
Despite all the features that make them modern and sustainable, the HG series compressors have more than just the nominal speed of 1,450 rpm in common with their ancestor Hugo. They uphold qualities they inherited from the previous generations: stamina, discipline (smooth running), reliability and frugality. The latter in two senses, incredibly energy efficient, yet requiring little to no maintenance.
Whether they are as durable as Hugo, only time will tell. We are confident, though, that the current series will prove to be work horses too. Because they have been designed and constructed with the same care as their ancestors, or our world-famous compressors for buses, trains, ships and refrigeration vehicles. The mobile compressors withstand harsh operating conditions day after day. They work in extremely hot and cold temperatures, have to heat and cool in alternation, are resistant to vibrations and shocks... We know how to produce reliable compressors.
Hugo's intrinsic qualities
Buy and forget
No, you shouldn't forget us, even after the purchase. But you don't need to memorise our Service number. Because our compressors run without any problems – for years and decades on end. They are easy-clean and low-maintenance.
"The local refrigeration technician does everything that's necessary," says Alexander Layh, Head of Compression at Bock GmbH. "Maintenance is usually limited to a visual inspection, cleaning the system and checking the refrigerant charge. The refrigerant only needs to be topped up after several years – if at all."
Taking the mobile compressor as an example, Layh explains what a "tough Bock" can withstand: "Renowned bus manufacturers, suppliers of refrigeration vehicles and containers, rail and shipping companies put their trust in our compressors. They are light and quiet, withstand vibrations and shocks and can also work under extreme operating conditions – no matter whether in the desert or on the North Cape." Even under highly stressful conditions, the compressors usually outlive the utility vehicle itself.
So the fact that our customers don't forget "the Bock" is not so much down to our memorable name, but to our good reputation.