New CO2 chillers in the Suermondt-Ludwig Museum, Aachen, Germany.
When it comes to air conditioning buildings, the focus is usually on comfort for employees or visitors. In the Suermondt-Ludwig Museum in Aachen, people benefit from air-conditioning technology. But comfort is only a side effect. "In a museum, the primary goal is to slow down the aging process of the artworks by providing good climate control," says restorer Michael Rief.
New air conditioning and ventilation system for aging technology.
Suitable conditions used to be provided by an air-conditioning and ventilation system that went into operation parallel to the opening of the annex building in the 1990s. But the technology was getting on in years. "Spare parts were becoming increasingly difficult to obtain," Rief reports.
Therefore, the city of Aachen decided to purchase a modern system. In 2020, it was installed by KKE-System GmbH (Flieden). There was another argument in favor of this, according to Jörn Kaluza, one of the managing directors of INCO Ingenieurbüro GmbH (Aachen), which planned the building technology: "The old system worked with a refrigerant that will no longer be used in the future"
Constant indoor air climate required
Where paintings or, for example, wooden sculptures are exhibited, the room temperature should be 20 °C, accurate to the degree, and the air humidity may only deviate from the specification of 50 % relative humidity by a maximum of five percentage points. In addition, those responsible wanted an environmentally friendly and resource-saving system, i.e. one with low power consumption and a climate-friendly refrigerant.
"Thanks to various passive measures and the new lighting technology implemented during the refurbishment, the new air conditioning system has to provide less power than its predecessor," says Kaluza. For air supply and circulation, he selected three central air handling units of energy efficiency class A+ with 10,000 m³/h each. In addition, a small system with 2000 m³/h was installed for the sanitary areas.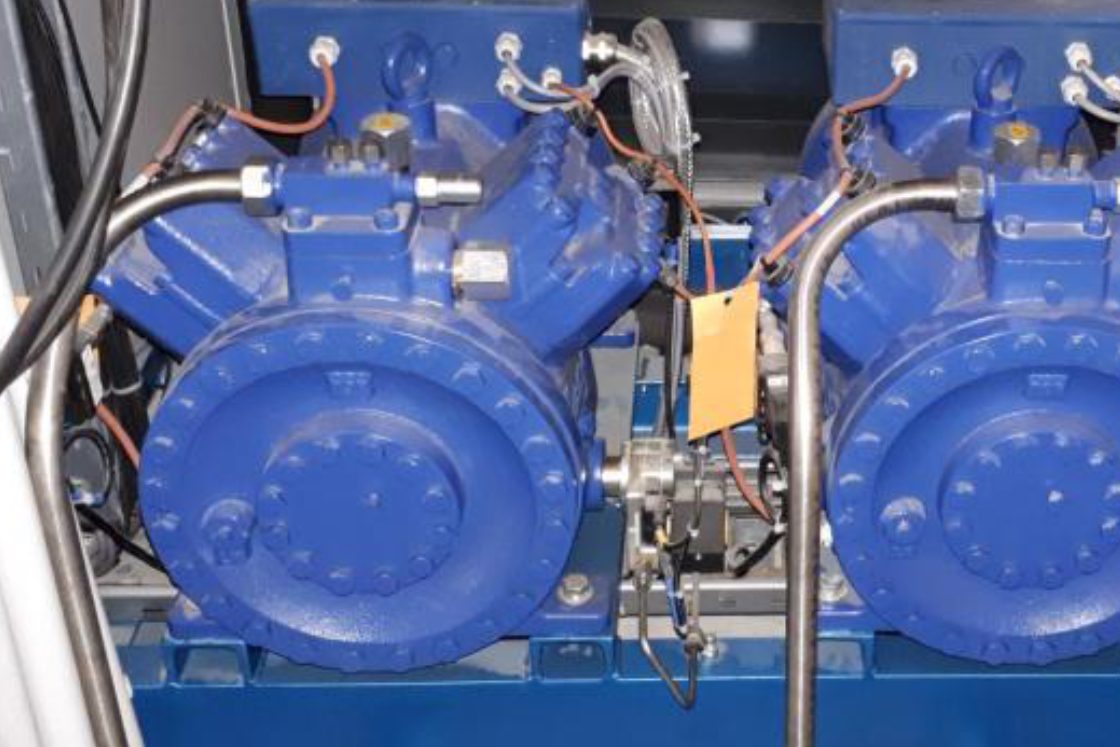 CO₂ compressor for transcritical operation
The refrigeration for air conditioning is supplied by two transcritical CO2 chillers (water chillers), each with two compressors from Bock (Frickenhausen). The refrigerant CO2 fulfills the desire for an environmentally and climate-friendly system, because carbon dioxide has a global warming potential of only one and an ozone destruction potential of zero.
At the heart of each of the two refrigeration systems are two Bock compressors of type HGX34/110-4 S CO2 T, one of which has been equipped with a frequency converter for speed control for optimum capacity adjustment. The speed-controlled compressor can be operated at up to 70 Hz at peak load and accordingly offers up to approx. 40 % more capacity than the unregulated compressor.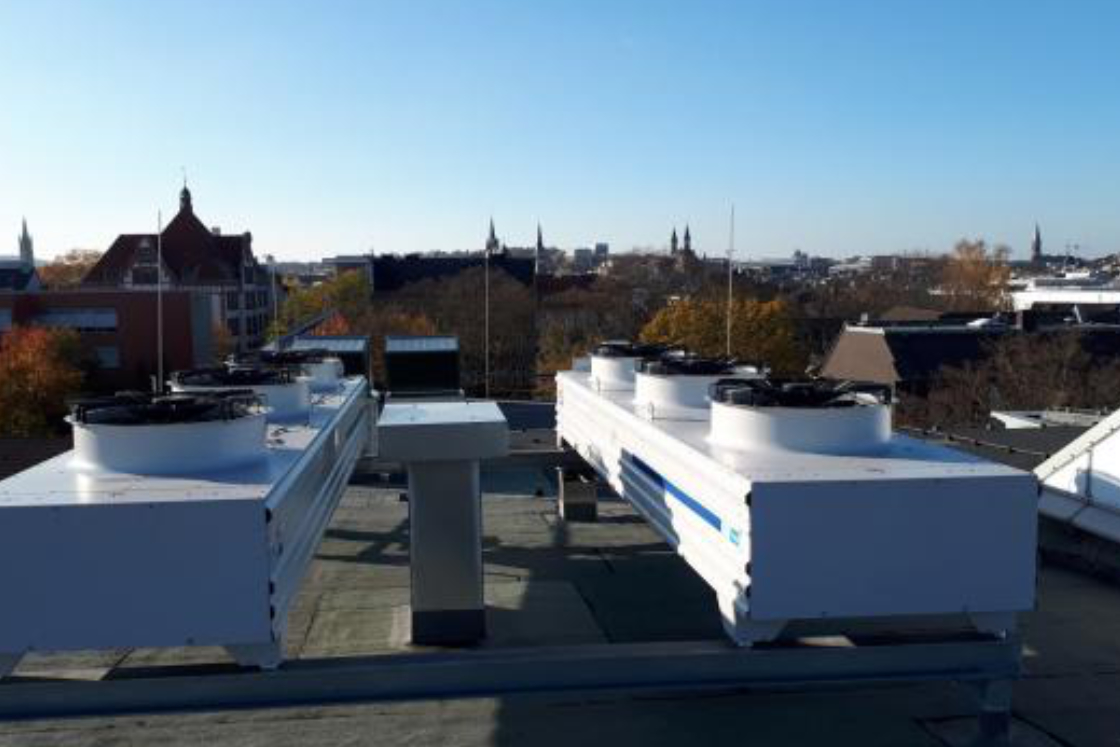 Excellent cold-to-electricity performance factor
Generously dimensioned recoolers ensure that the compressor waste heat is quietly discharged to the ambient air with slowly rotating fans. The large recoolers also have a positive effect on the temperature conditions in the refrigeration system, which benefits its efficiency.
Another factor contributing to good efficiency is that the chilled water circuit is served at 9 °C instead of 6 °C in the flow at low load. "Given these general conditions, we had already expected a relatively good cold-to-electricity performance factor of five," Kaluza says. "We were pleasantly surprised when we checked: from our measured values, we calculated a value of about six."
Energy consumption cut in half.
The renovation of the Suermondt-Ludwig Museum has drastically reduced energy consumption. The efficiency also convinced the German Federal Ministry for the Environment, Nature Conservation and Nuclear Safety, which funded the museum's ventilation and air-conditioning technology with around 120,000 euros as part of the National Climate Protection Initiative.
The investment or subsidy has paid off: at 100,000 kWh of electricity per year, the new air conditioning system now requires only half as much as the old technology.