From fish farm to fork
Norway's salmon industry is second to none. The country produces one million ton of farm-raised salmon each year. While blessed by cold and clean cold waters, the industry is also driven by a high level of innovation to ensure sustainability and minimize environmental impact. 
Danfoss has been a close partner to the fish industry since day one and has the technology to support a sustainable future for fish-farming.
The world's appetite for fish is rising, and the global consumption in 2030 is projected to be 18% higher than today.
Fish farms are key to keeping up with this demand for a sustainable source of protein, as they allow the world to produce more high-nutrient food - with a lower CO2-footprint.
In the last 30 years aquaculture has increased by 527% and looking ahead the number of fish farms will rise, on land as well as sea. FAO, The Food and Agriculture Organization of the United Nations, expects aquaculture to increase by more than 30% towards 2030.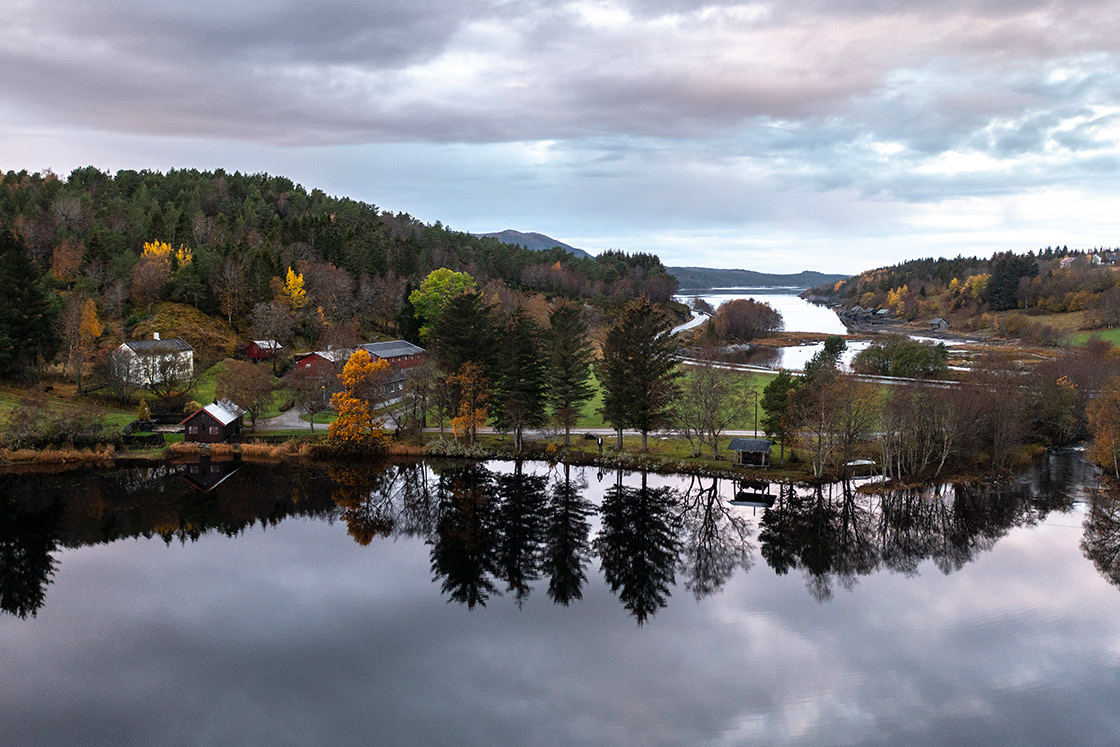 Second to none
When it comes to fish-farming, the Norwegians are second to no one. The country has been in the fish business since the Vikings and in 1970 successful fish-farming as we know it was invented in Norway.
The fish industry is worth an approximate 15 billion EUR annually, and the Norwegian government expects it to be 55 billion EUR by 2050.
Fish-farming is a way to ensure enough healthy food for a rapidly growing world-population with an increasing appetite for fish. Today, the fish industry of Norway, with 5.4 million people, produces 14 million meals per day.
There is a call for solutions to protect this vast amount of fresh food – and to ensure the sustainability and minimize environmental impact of the growing number of fish farms. Danfoss solutions are tailor-made for this purpose.
"Fish-farming is on the rise, and we have a product fish farm cannot do without," says Kjell Haakon Strøm, President of Danfoss in Northern Europe, and himself the great grandson of a Norwegian salmon pioneer.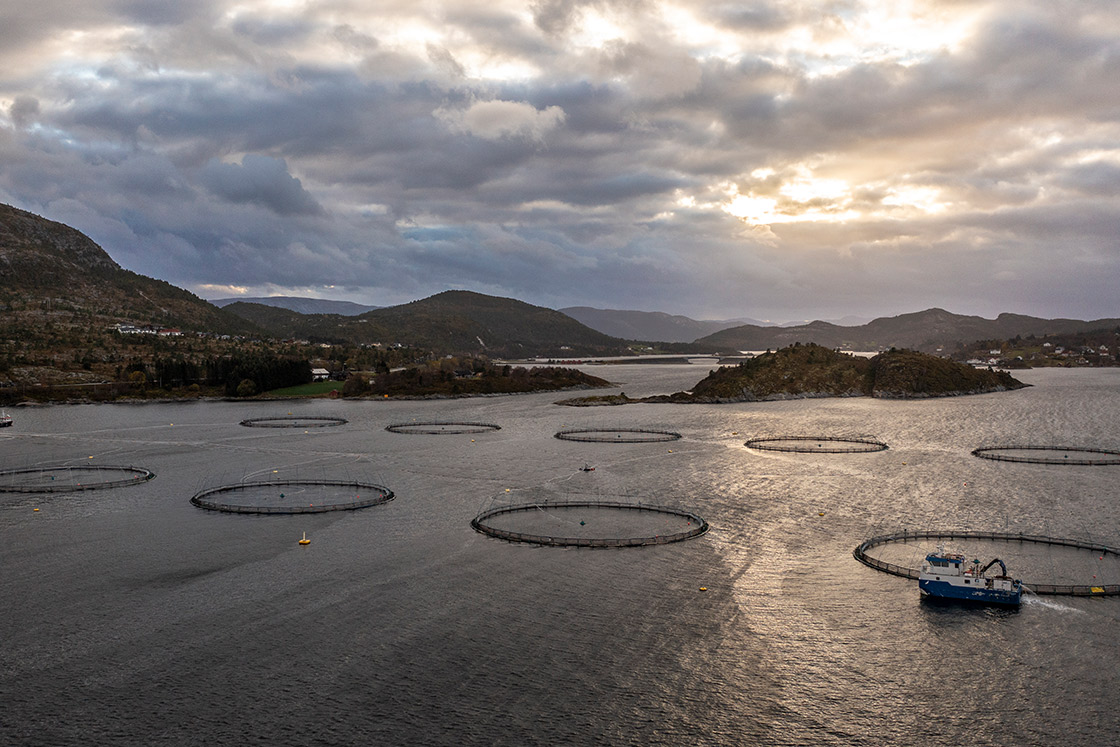 The Cradle of Fish-farming
With more than a million ton a year, Norway produces half of all salmon in the world. And the island of Hitra is known as the cradle of fish-farming. Here, the first modern, successful fish-farming was done by salmon pioneers in 1970. Today, Hitra and its small neighbor island Frøya produce 260,000 tons of Atlantic salmon. That is approximately 50 tons of fish annually - per inhabitant.
"People have worked for 50 years to bring fish-farming where it is today. Without the salmon it would have been a dark outlook for us," says Mayor of Hitra, Ole Laurits Haugen.  
Each day 150 cooling trucks are transporting fish from Hitra and Frøya to mainland Norway and the rest of the world through the Hitra Tunnel, a global salmon passage of solid rock.
Millions of these salmon stem from Vikan Settefisk, run by Britt Åse Skarsvåg and her partner Frode Reppe. They have just built a new 14.2 million EUR facility for the grow-out phase of Atlantic salmon.
They have concession for producing 5 million fish but Britt Åse and Frode are already planning a new and even bigger facility due to the world's appetite for fish.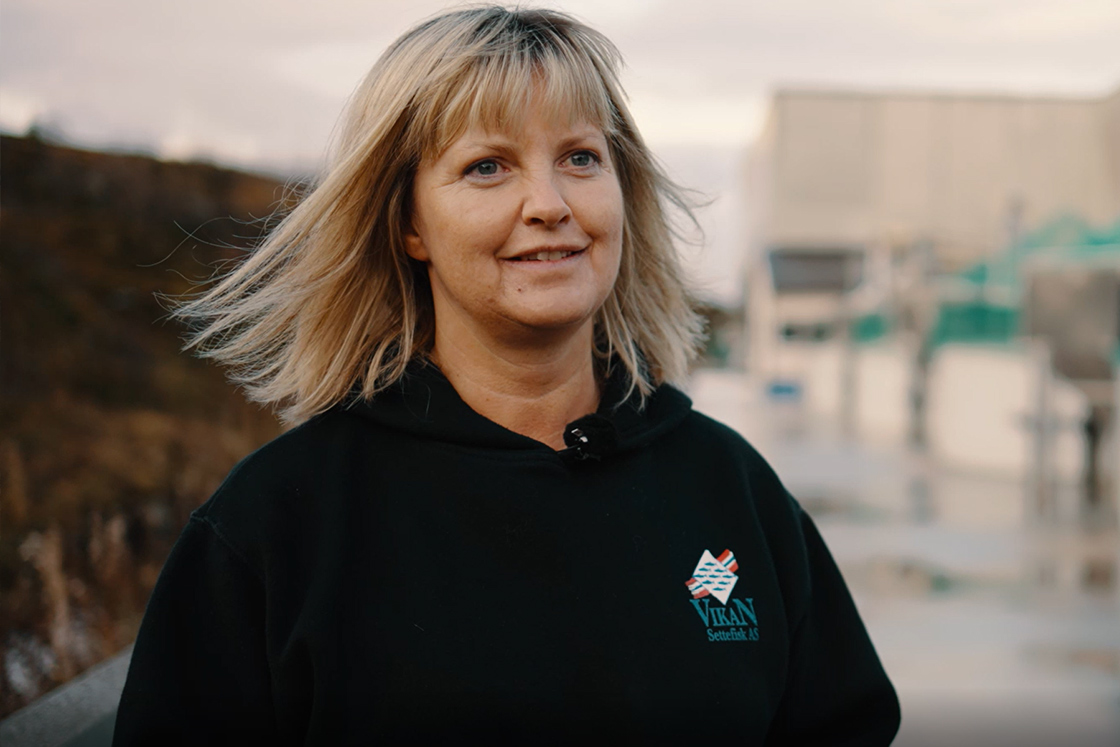 Britt Åse has worked with salmon since she was 14, and she has witnessed an amazing technological development in this essential business:
"We are creating workplaces at a little island where there would not be anything if not for the fish industry. We create food which the world needs. And it's biology, you need to take care of it 24/7. It is like having small children all the time. It is a job that gives a lot and a job where you invest a lot. It is a lifestyle"
The facility is a Recirculating Aquaculture System (RAS), an on-land rearing system for fish.
"It takes a lot of monitoring. Our facility is monitored all the time. Everything is controlled automatically; water parameters like PH-value, temperature, and oxygen. And we have sensors in all basins and even double for security. There are so many techniques, pumps, and frequency converters. Everything needs to be taken care of and controlled all the time."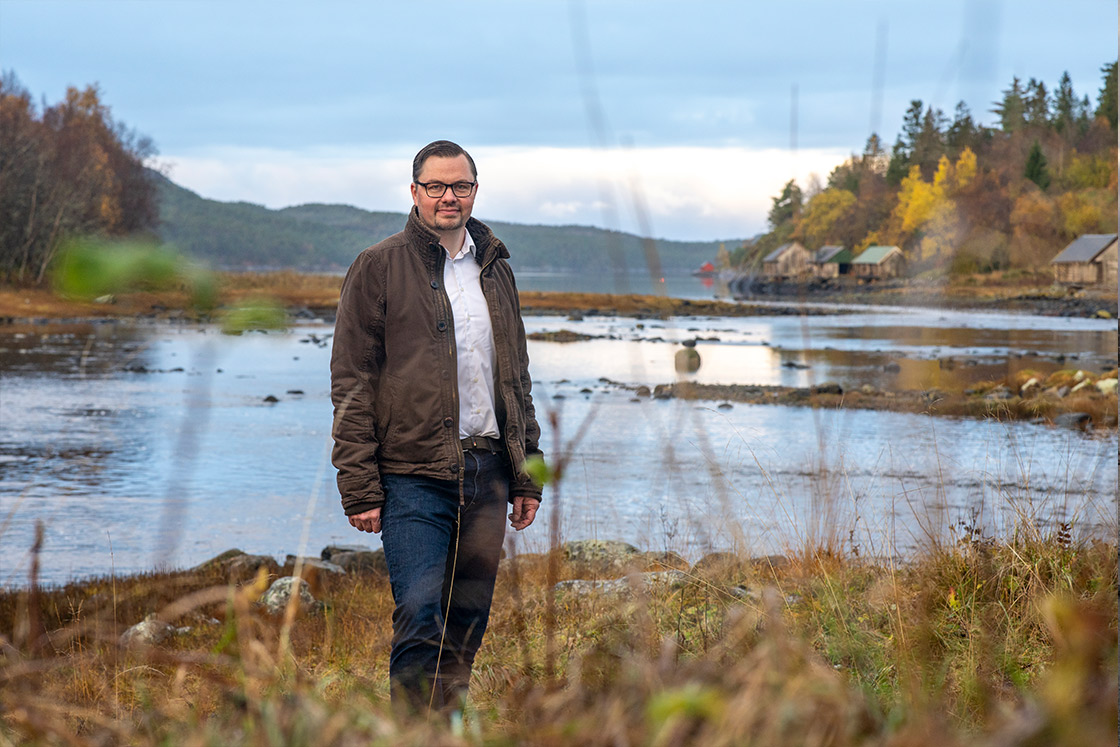 Danfoss – with the fish business since day one
People have been fishing for 40,000 years, but in the future aquaculture is essential to meet the world's demand for fish – while minimizing the environmental impact of the industry. Danfoss solutions are made to support this purpose.
President of Danfoss in Northern Europe, Kjell Haakon Strøm, is also the grandson of a salmon pioneer and he grew up on Hitra Island:
"Fish have always been part of us who grew up on this island. We have fish-blood in our veins because it has been an integrated part of nature and us as a people," Kjell Haakon Strøm says and explains that Danfoss solutions are everywhere in the fish-business.
"Danfoss has been in the cold-chain always. If you want people to have fresh food, you need to be able to cool it down. We have been a close collaborator with the fish industry since day one and we have what it takes to help the fish industry become even more successful."
"The fish industry is important for us as a population. We need more protein and fish is a fantastic source for that. That is why we have been working with the industry, Danfoss and my own family, for so many years. Danfoss has a unique position to support the fish industry, we have the solutions for ice, for the farms, for the cooling trucks, for the supermarkets. For the whole chain so that we can bring salmon from Norwegian waters to the sushi plates in Japan."
Actually, it was the Norwegians who in the 80's introduced salmon to Japan's 500-year-old sushi tradition. And Britt Åse Skarsvåg is more than ready to cater to Japan and the rest of the world with her millions of salmon smolts.
"It goes one way, up. And it must. If we want enough food for the world we need to produce more. And salmon is the species which is most economically feasible to produce. The feed you give the salmon, you get back as clean food."